Benjamin from Nigeria shares his experience studying MSc Public Health and how the University of Salford has helped him move closer to his dream of becoming an international community pharmacist. Read more to hear what he thinks about the course.
CAN YOU INTRODUCE YOURSELF?
My name is Benjamin Junior Oghumu, I am from Nigeria and I am currently studying MSc Public Health at the University of Salford.
CAN YOU TELL US A BIT ABOUT YOUR COURSE AND WHY YOU CHOSE TO STUDY AT THE UNIVERSITY OF SALFORD?
Public health is the science of protecting and improving the health of people and their communities. It is a field for people interested in both science and helping others obtain optimal health. People with careers in public health specialise in serving the public by keeping communities healthy. The University of Salford was my preferred choice because of the unique modules it offered as compared to other universities in the UK. Two outstanding modules that influenced my university choice were Evidence-Based Public Health and the 21st-century Global Public Health Challenges.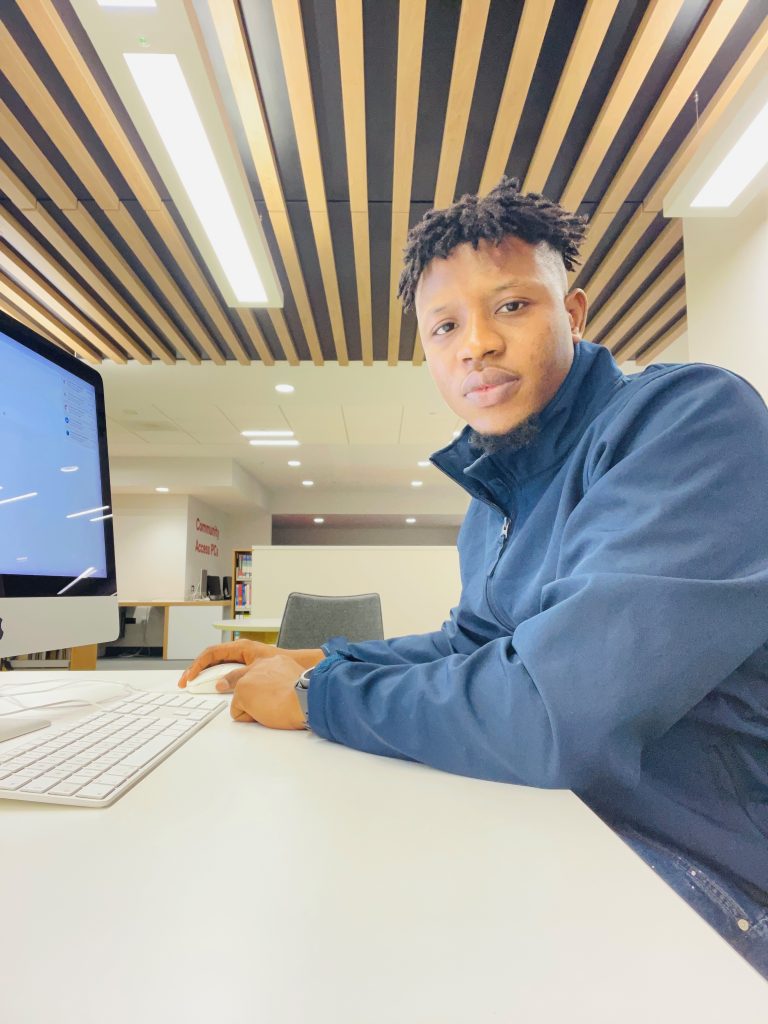 WHAT HAS BEEN YOUR FAVOURITE THING ABOUT YOUR COURSE SO FAR?
Studying public health has been quite exciting because the course tutors ensure that students have a good understanding of the subject. The tutors are passionate about teaching, they get very involved with students, and are very accessible to students. The skills sessions stand out to me as they allow students the opportunity to engage with different key public health professionals and practitioners. These professionals give seminars which I find interesting as they cover a wide variety of topics, not part of the course's main modules, yet fundamental for public health. On a few occasions, several renowned international speakers have visited to give students in-depth exposure to what it means to be in the field of public health.
CAN YOU DESCRIBE A TYPICAL DAY STUDYING YOUR COURSE?
Studying public health has been both challenging and interesting for me. Typically, lecture sessions are uploaded and made available to students prior to the lecture delivery via Blackboard, so students have access to the academic materials beforehand. One could get a pleasant surprise from the skills sessions as we have different speakers from different backgrounds, although students are always informed about the speaker. The lectures are quite exhausting on some days but overall, they have been interesting because the sessions are very interactive. Lectures start at 10:00 and end at 16:00 or 17:00, sometimes I spend about 2 -3 hours in the library before leaving the campus.
WHAT INDUSTRY EXPERIENCE HAVE YOU GAINED FROM YOUR COURSE?
Coming from a country which is endemic to a lot of communicable diseases such as HIV/AIDS and tuberculosis, I have always had a desire to keep my local communities healthy, studying public health will avail the opportunity to educate people to identify how they acquire an infection, refer them to necessary health services, and educate them on how not to spread the diseases further. The recent COVID-19 pandemic has also exposed the lapses in public health and heightened my zeal to work in the public health sector.
MSc Public Health in the University focuses more on evidence-based public health and deals more with the root cause (the determinants) rather than just trying to find solutions. This has given me a better insight into how to get better outcomes by tackling the imbalances that gave rise to these health challenges and has also exposed me to a range of important issues that are currently affecting public health practice both nationally and globally.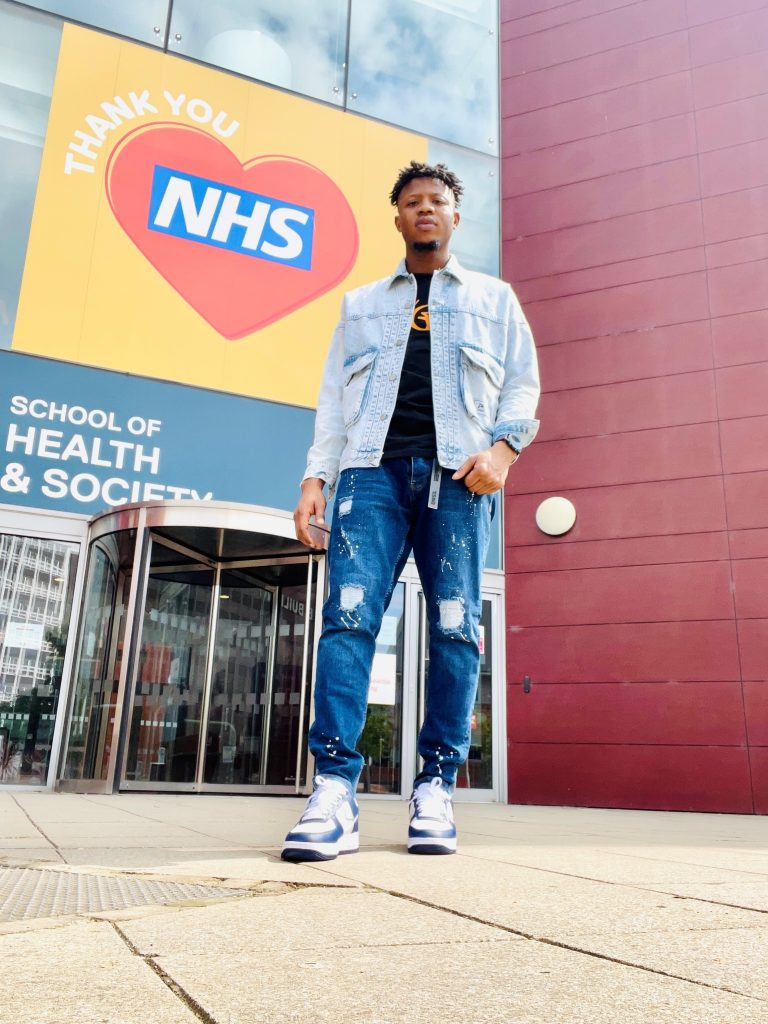 WHAT ARE YOUR CAREER GOALS AND HOW WILL YOUR TIME AT SALFORD PREPARE YOU FOR THIS?
As a pharmacist, public health will play a great role in my ambition of being a community pharmacist. I aspire to be part of an international team that focuses on strengthening the health of deprived communities with little or no access to good health care. I also want to help countries that are far behind in reaching the Sustainable Development Goal (SDG) in Africa.
WHAT IS YOUR FAVOURITE THING ABOUT LIVING IN SALFORD/MANCHESTER?
Choosing Manchester as a city to live and study in has been a wonderful experience for me in many ways. First, the cultural diversity in Salford/ Manchester makes life easier for international students like me, I have learnt a bit about different cultures since I came to Manchester. Secondly, there are so many grocery shop outlets everywhere in the city centre, a lot of pubs, clubs, coffee shops, restaurants and also the city is host to different music festivals, making the city very exciting. Everything you need is always just by the corner. Lastly, Manchester hosts two of the biggest football clubs in England; Manchester United and Manchester City and I have been to both stadiums. This is another reason for choosing Manchester for my studies.
If you are interested in studying MSc Public Health, head over to our course page to check the requirements you need to join our next intake. Good luck and see you on campus soon!