Hi everyone, my name is Sujanhariharan and I'm currently studying MA Digital Video Production and Marketing at University of Salford. I was born and raised in India.
Getting to know me
From an early age, I was able to get the hands on my dad's camera and learn about the technical side of shooting photos, videos and editing them. I gathered most of my knowledge through watching YouTube and trying to recreate the videos I watched there. I took the camera along with me during my vacations, shot photos and made short videos. I realized that I absolutely enjoyed doing it. I was also passionate about technology and electronics. So, I decided to do my bachelor's in computer engineering. I moved to Lithuania, Europe to study for my bachelor's in order to experience and learn about diverse cultures, meet new people and grow as an individual through this journey of being in a different country.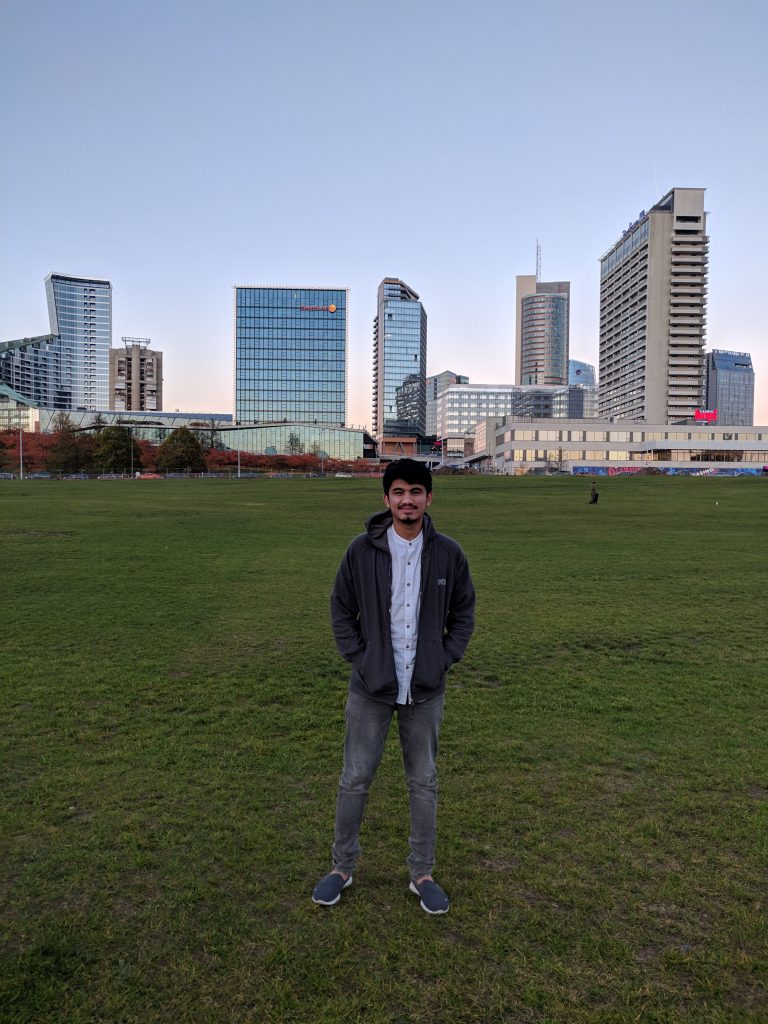 As much I liked learning about electronics and computer hardware, I found myself working on projects related to photography, videography, and content creation during the four years of my bachelor's degree. I was one of the official photographers for my college Erasmus Student Network, started creating content for my YouTube channel as well as posting my work on Instagram. By the end of my bachelor's, I knew that I wanted to do my master's degree in a field related to media and video production.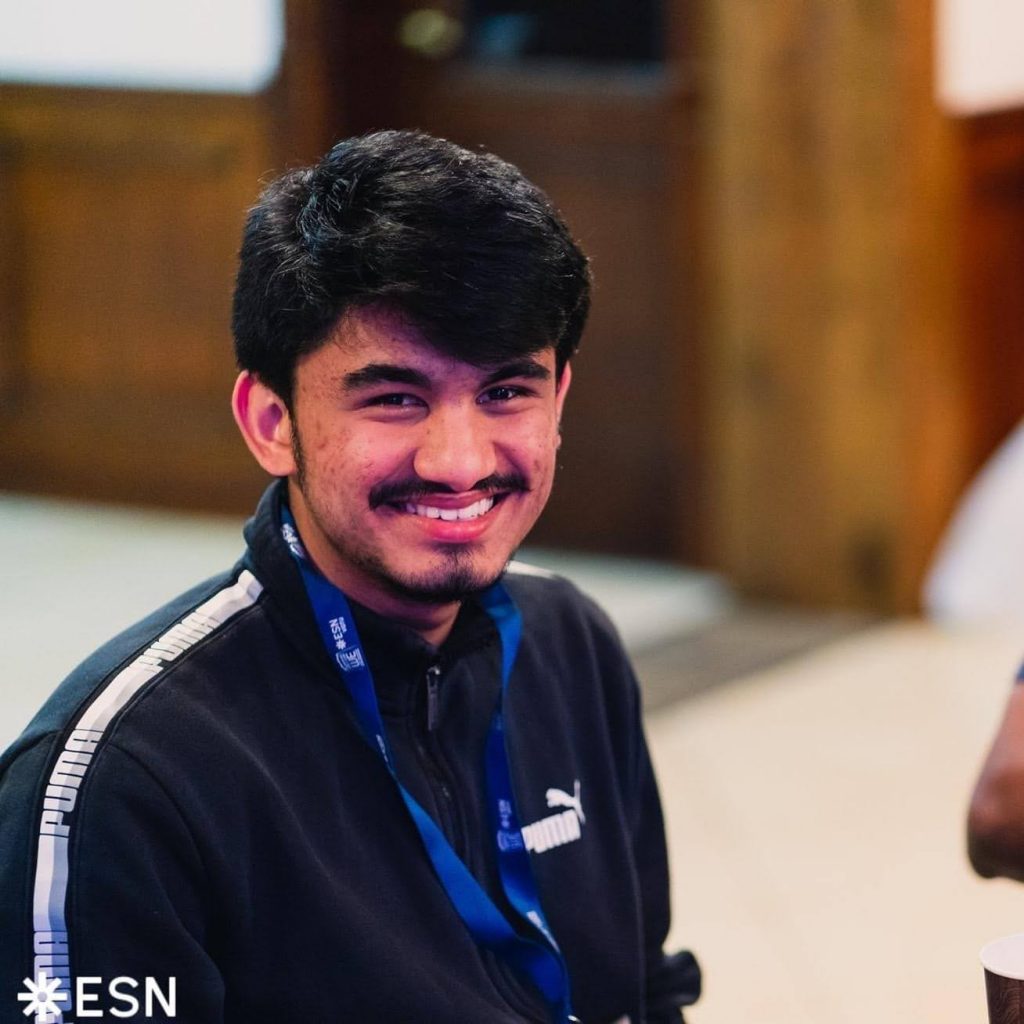 My Journey to Salford
I started looking for universities across Europe and the UK which specialised in media and film courses. I shortlisted a few courses around the UK which were specifically tailored towards film production and cinematography. But then I came across the University of Salford during my research and was immediately impressed with the facilities that were available there, not to mention that the campus I would be studying at was located at MediaCity, right next door to the BBC, ITV and major production companies. I attended the online open day, where I was introduced to the MA Digital Video Production and Marketing course. I realized the course perfectly suited my interests for social media and video production, as it had modules in both areas.

I learnt during the open day that the course would be more practical with a hands-on approach and live projects which really intrigued me. I searched online if there were similar courses and did find a few but they were more theoretical, so I felt this could be the right fit for me.
The application process was smooth and within a few weeks I was contacted by the course leader for an interview. She asked me about my previous experience, why I was interested in this course and explained a few more things about the course structure. I was then given a conditional offer letter from the University. The support from the team was helpful throughout the onboarding process, with timely e-mails and updates regarding fees payment, the visa application process and my CAS letter.
Student Life
I landed in the UK in September just before the induction week, I attended the induction session where we were divided into groups to make a short film during that week. Even though I was a bit nervous in the beginning, the people were friendly and welcoming. I enjoyed meeting and talking to new people from different MA courses.
During my 1st trimester, I was given a brief to create a video campaign for the Salford Foodbank as part of my module. This gave me the opportunity to try out multiple roles including director and cinematographer, which is exactly what I was looking forward to when I joined this course. We were given training to work with industry leading equipment such as the FX9 and Canon C200 cameras, Zoom F8N and H6 audio recorders, as well as Arri Sky panel lighting – all of which were available for me to rent from the equipment store at the MediaCity campus.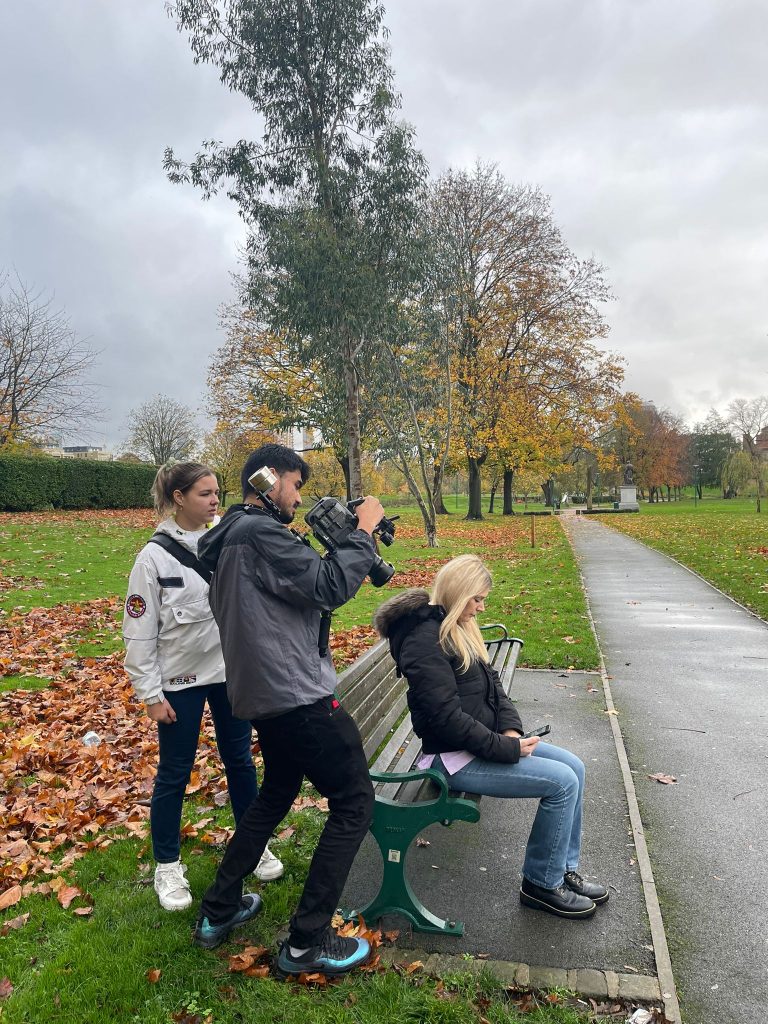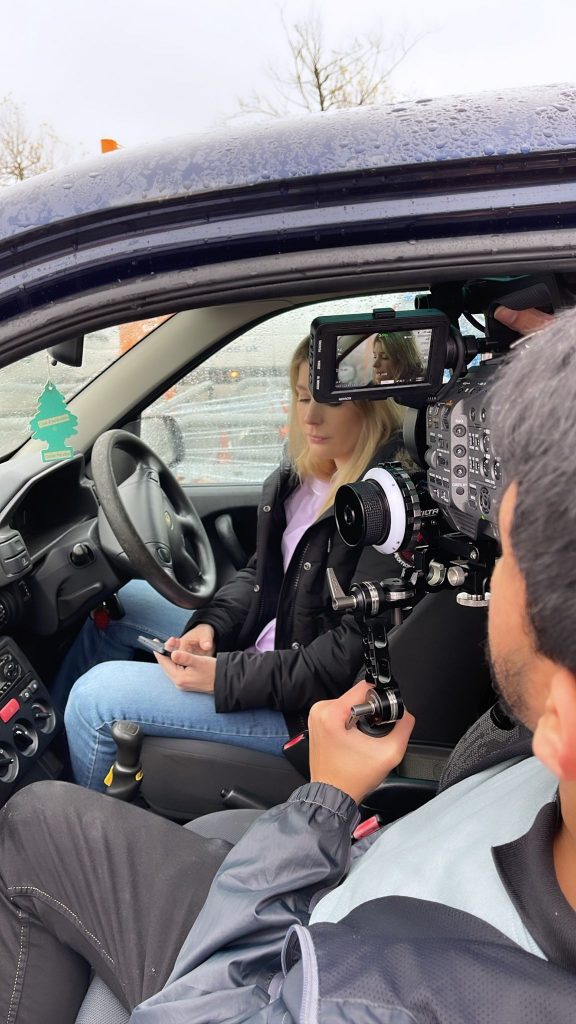 My 1st business module was Search and Social Media Marketing, which focused on improving my digital presence and optimizing my social media accounts to get more organic visibility.
I also got an opportunity to work alongside my business module leader, Mirage Islam. I was brought in as a campaign researcher to work on a live brief pitch with the objective of encouraging young BAME men and women to consider a career in technology. It was amazing working alongside industry professionals.
I am sure that the next two trimesters will be fun, challenging and will be a great learning experience.
From here on, I will also be working alongside other students in the Social Media team and will be creating content for our University's social media accounts, see you there!