There's no 'right' way of thinking, learning and behaving. In fact, there are many advantages that come with thinking differently.
Meet two members of our Salford community, Ellie and Helen. Ellie is currently studying English and Drama, and Helen is an Adult Nurse Lecturer. Both are neurodivergent. They took the time to tell us how being neurodivergent impacts their day-to-day lives and the unique strengths that come along with it.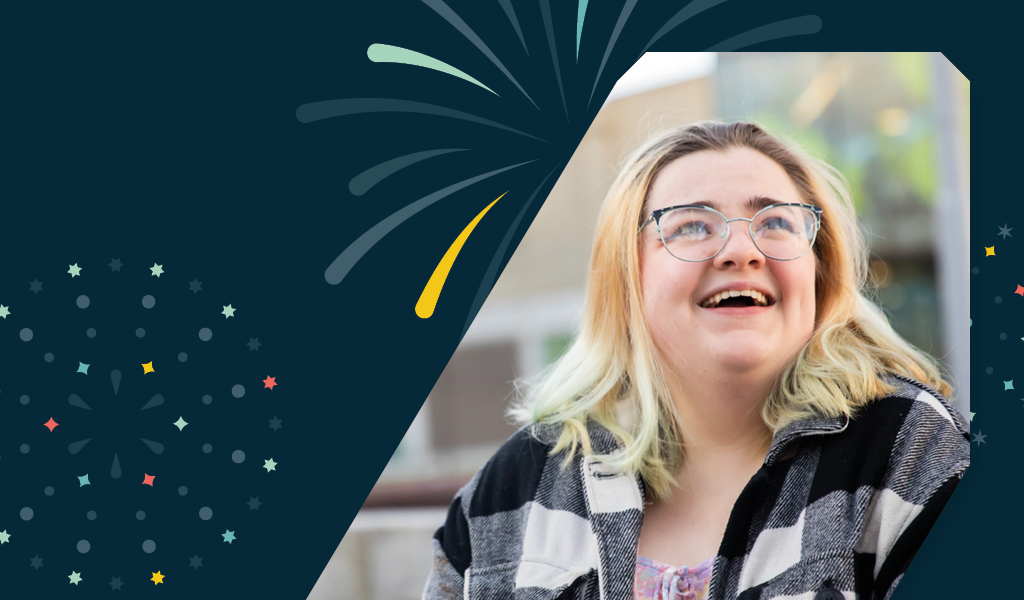 Meet Ellie
There had always been something there when I was a kid. I was an excitable, unfocused "wild child". I was very loud and frequently talked over people completely by accident, but it had always been put down to being a kid who was learning about the world. They thought I had dyslexia at one point because of how often I misspelled and missed words in sentences, or dyspraxia because of how clumsy I was and how often I hurt myself by accident.
It wasn't until Year 11 that ADHD was mentioned to me, but when I asked my doctor, they told me what I was experiencing was normal or a result of stress or anxiety. Luckily, my mother works in mental health and referred me to an organisation that specializes in neurodivergence. It took a year to get my diagnosis of both inattentive and hyperactive ADHD. It was strange to be diagnosed as an adult, especially when they went through symptoms that I obviously had a child. It can be hard for me to understand myself and my needs.
ADHD affects me every day – I can forget appointments, I struggle to focus and noisy environments really stress me out, but it also gives me such wonderful creativity. A joke about people with ADHD is that we have too many hobbies and switch every two weeks – that's definitely true for me! I'm currently writing and illustrating a children's book and am mid-way through several crochet projects. I also have such passion for the course I do and for my job as a Student Content Creator for the University. People here are so welcoming and, if I'm struggling to focus because of my ADHD, everyone around me is so understanding.
The University provided support in lots of ways, from helping me with essays to giving me extra time on projects when I need it. I also get 1:1 support with a mentor and it really helps to have someone to talk to. Salford is one of those wonderful spaces where I have met many people who have ADHD and I don't feel as alone having been diagnosed so late. I want other students to know that ADHD isn't a barrier and living with it can be better when you have the resources to understand.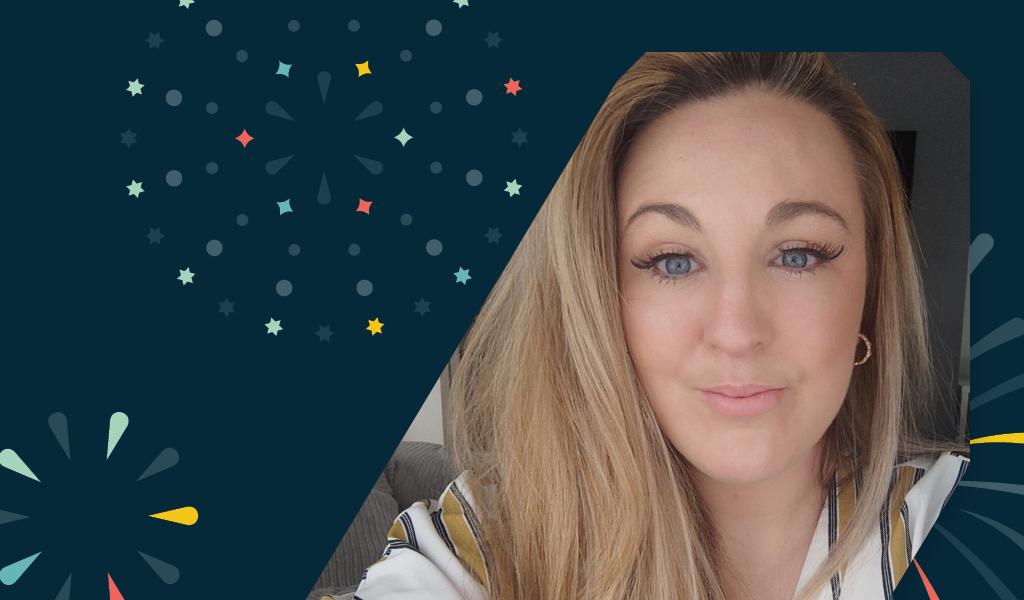 Meet Helen
Looking back through my school reports, they often read: "Tries hard but needs to improve spelling and punctuation" or "Good at contributing but improvement is needed in English". It wasn't until I reached college that I became my own advocate and pushed for a test which proved I have dyslexia.
My father is an undiagnosed dyslexic and holds an old-fashioned view that having dyslexia hinders intelligence. When I told him I was applying to University, his words were: "You're not the best at spelling, so you won't get in". These very words were flipped into pure motivation and drove me to my successful career. Tell me I can't, I'll show you I can.
I attended the University of Salford and proudly graduated with a BSc Nursing degree in 2012. I had my academic struggles, but I explored different coping strategies like reading aloud in private or listening to books and reminding myself that I was capable of achieving my dream. I then furthered my studies by undertaking a PGCert in Teaching and Learning in Higher Professional Education and am currently undertaking my MSc in Leadership and Management in Education.
One of the proudest moments in my career was returning to the Mary Seacole building as an Adult Nurse Lecturer. I remember standing in front of the same building as that nervous first year student who had only self-belief, a brand new Pukka pad and a snazzy pen. Now here I am, years later, as a Lecturer with a brand new Pukka pad, a snazzy pen and ample gratitude that I believed in myself.
I am, and always will be, open to my students about my dyslexia and use it as an opportunity to point them towards the Disability Inclusion Service. Many have thanked me for my openness and said that it has led them to getting their own diagnosis. I might take half an hour to read something that takes someone else 10 minutes, or I might be absolutely shocking at pronouncing unfamiliar words but I have ways and means to get around that. Put a poorly person in front of me and I could preserve their life. Ask me the ins and outs of how to run a business and I could tell you in detail. Put me in a room in front of a hundred students and I can teach, the list goes on. My mind just works a little different than others'. I'm dyslexic and proud.
Thanks to Ellie and Helen for sharing their experiences with us! If you'd like more information about neurodiversity, helpful resources or where you can find support, visit the Student Hub.