Meet Alia, third year BSc (Hons) Human Biology and Infectious Diseases student & President of the Biomed Society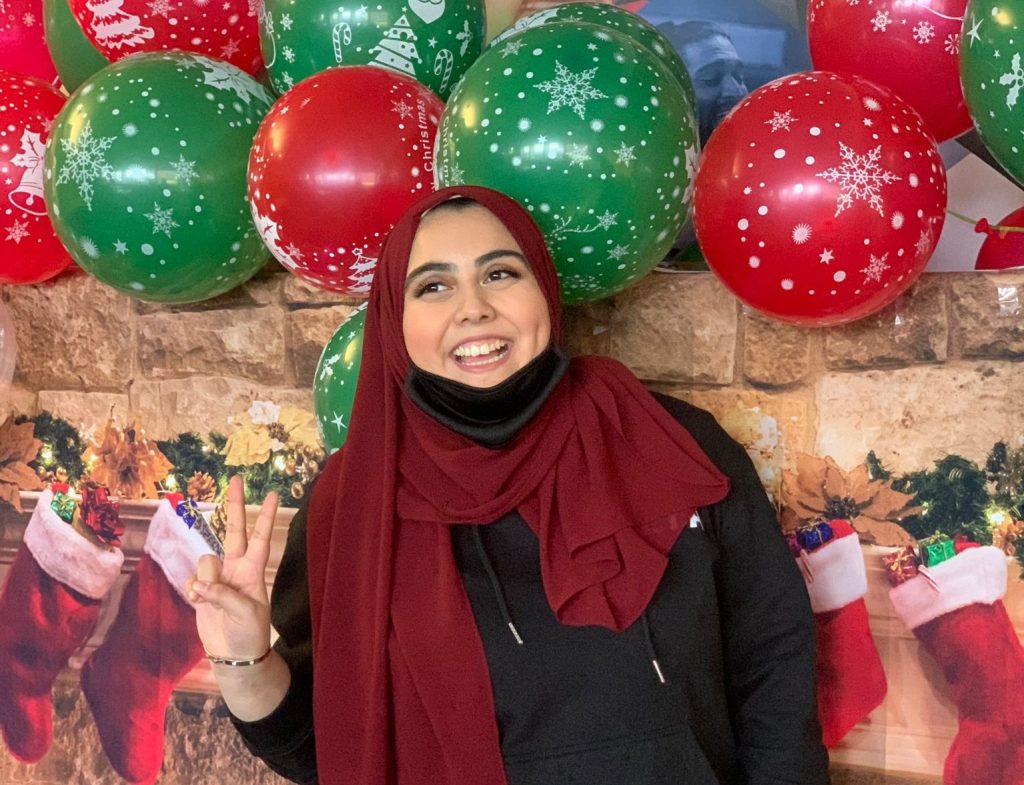 "I originally wanted to go into a career in dental hygiene and therapy, but when I had a look at the course spec at another university, I didn't really feel that it was me and declined the offer. I ended up applying for this course through clearing. The lecturer I spoke to on the phone was so enthusiastic about the course and the title really called out to me. Now I'm here studying Human Biology & Infectious Diseases."

Alia, Human Biology and Infectious Diseases student
Read on to find out about Alia's typical week studying at Salford…
Monday
10am Getting to Uni
I'm from Bolton, so I commute to university by local bus and train. It takes between 30 minutes to an hour, depending on what time my lectures are.
11am Lecture
I usually have one lecture a week, where I'm in a bigger lecture hall with my course mates.
Tuesday
10am Labs
As I'm in my final year, I book my own time in the Bodmer labs to work on my final year project, which is focused on the effects of chemotherapy on lung cells. I'm generally in there for two or three hours a few times a week, but it really varies depending on the practical.
Doing my placements in research labs over the summer between my second and third year has really helped me in the lab now, because I'm very aware of what I need to do for my own project.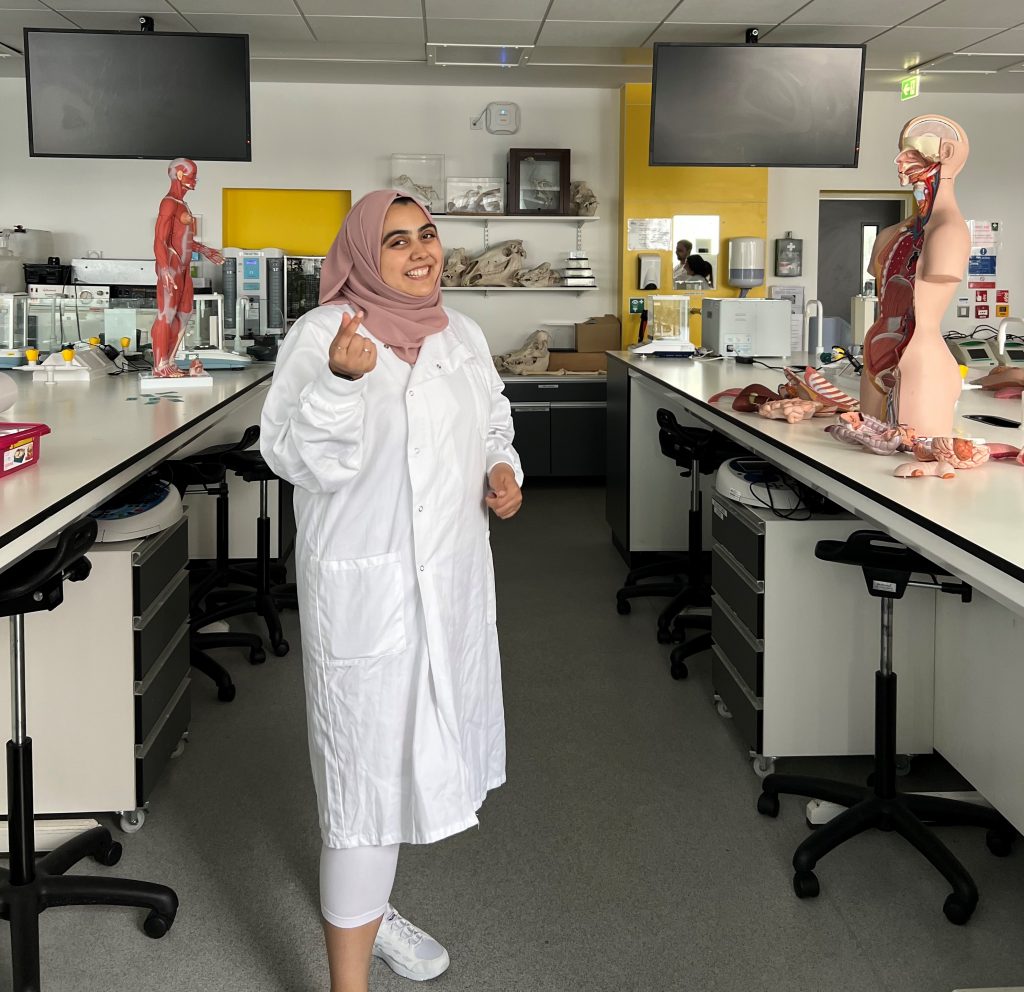 2pm Study on campus
I like to stay on campus to look over my lecture notes or reply to my Biomed Soc emails. I'm absolutely obsessed with the new SEE (School of Science, Engineering and Environment) building, so you'll either find me there, or in the library.
Wednesday
11am Tutorial
I have a tutorial in a small group every Wednesday. In first and second year it was more about discussing the things we've been learning in class, general life skills and employability. But in our third year we usually give updates on our final year projects.
This week we're swapping introductions and giving each other some feedback and maybe giving some advice on what we could do better. This is where our peer support really comes in and we help each other out.
2pm Careers talk
There are several career groups, which are linked to the Biomed Society. I'm part of the Research Career Working group, as I think that's the area I'd like to go into when I graduate. With the help of our lecturers we organise talks and sessions helping students to work on their CV, interview techniques and all kinds of things. This week we're having a talk on the importance of patient care for lab scientists.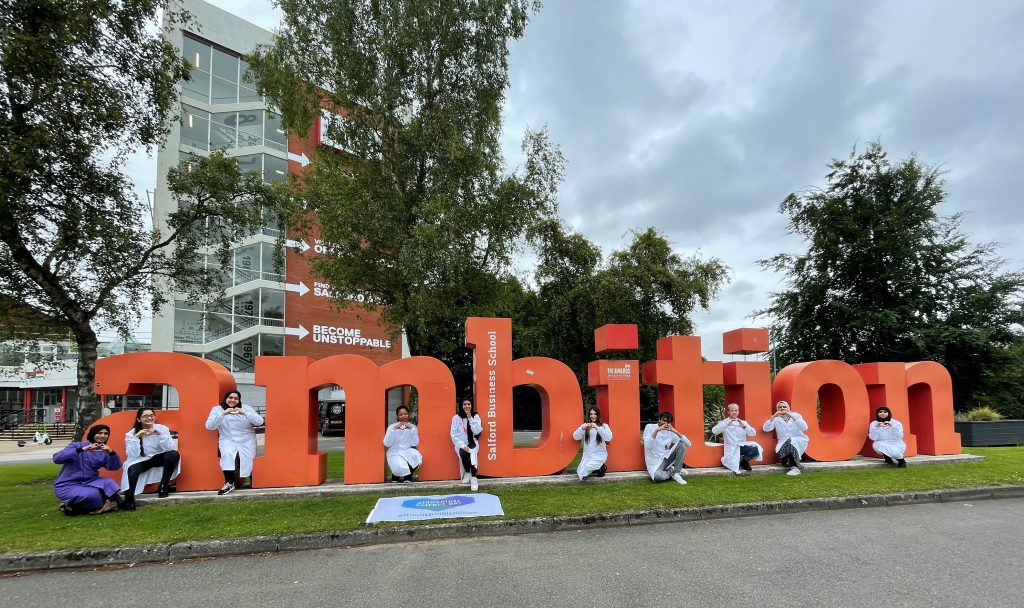 Thursday
11am Coffee
I'm catching up with a course-mate over a cup of coffee, as we're in different tutorial groups now. I usually go to either the café inside Salford Museum or the Maxwell Building to Subway if we're hungry or Costa if we just want to grab a hot drink.
5pm Work
I work as a teacher at my local mosque from 5 – 7pm, five days a week, which I balance with my uni work. I think it's helped me in terms of communication skills, and I've really enjoyed it as a way of taking downtime from my university life. I like being able to be a role model for the younger girls and talk to them about their aspirations, and even just daily life.
Evening Downtime
I'm a bit of a K drama addict, I like to watch an episode to really wind down at the end of the day.
Friday
6pm Bowling Social
We organise lots of social events for the Biomed Society. Around 20 of us are going bowling this week at the Printworks in Manchester. We also have a regular book club and we're hoping to organise a trip to London to the theatre, an escape room event and a board games night.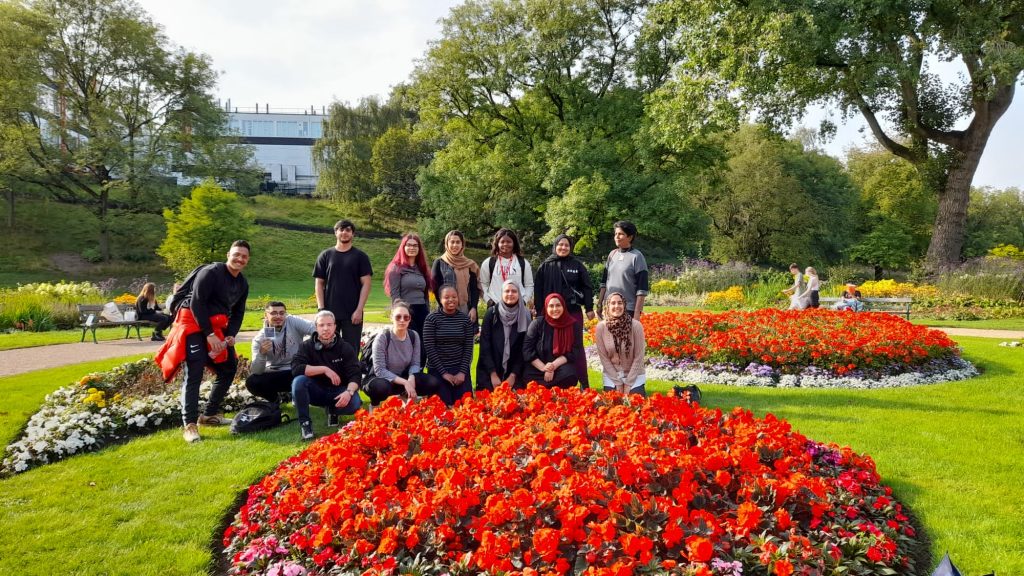 Find out more about our Biomedicine courses