Graduate Lucy Wrigley, spoke to us about her Salford experience studying BA (Hons) Theatre and Performance Practice and how this has benefited her, in her recent graduate positions.
HI LUCY, WHAT WAS YOUR HIGHLIGHT OF YOUR COURSE?
The highlight for me was definitely the Theatre Project. It felt like the first and ironically the final time in my university career, that I was able to be completely free in my creative ambitions and create work I was passionate about with almost no risks.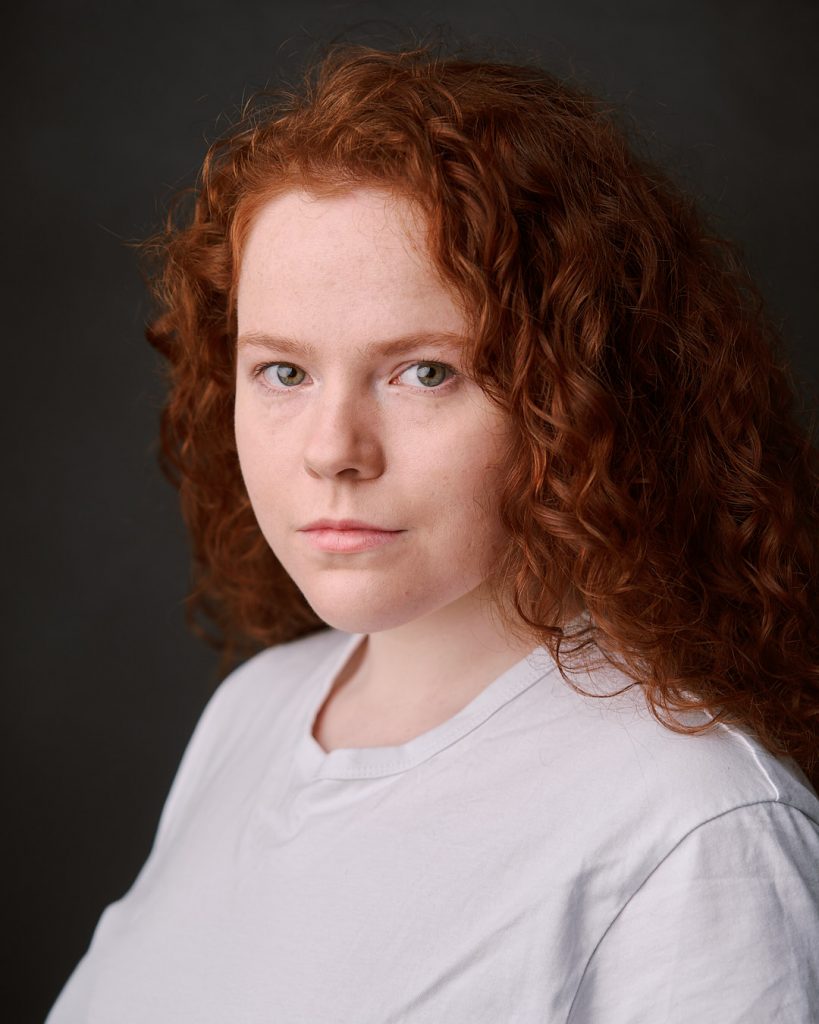 WHAT IMPACT DID IT HAVE ON YOU AS A STUDENT AND CREATIVE?
As a student it perhaps had more of a negative impact but not entirely as I still gained a 1st but it was overall one of my lower grades of the year. However, creatively I gained so much as I added a lot of skills to my toolkit like costume, lighting, props, stage management, publicity and marketing. It taught me how to go from nothing to something, and I was really proud of what I achieved with it and of what it has inspired me to go on and do.
WHAT WAS THE MOST SURPRISING THING YOU'VE LEARNT?
That not everyone is in competition, which sounds daft but when you are entering into an extreme competitive industry and you are very much aware of the fact, you start to fool yourself into thinking everyone is competition and you're in it on your own. I think this course and the University of Salford in general has allowed me to see that this is not the case and I made some of my very best friends there and we all benefit each other in our lives, not just career wise but in all areas.
WHAT HAVE YOU DONE SINCE YOU GRADUATED?
I received the Liam Byrne Award Fund when I graduated and this has allowed me in the year since graduating, to work on a play I wrote in my second year. I first extended the play slightly, then cast it and since January have been in rehearsals to put the play on at the Greater Manchester Fringe in July 2023.
WHAT IS SOMETHING THAT YOU LEARNT FROM THE COURSE THAT YOU HAVE/WILL CARRY WITH YOU IN YOUR FUTURE CAREER/JOBS?
To take chances, but to never put my physical or mental health at risk for the sake of a job. Even in an industry you're incredibly passionate about and know you love; it is never worth sacrificing yourself for a job. I learnt this whilst on the course rather than from the course I suppose. But it was tutors and friends on the course that taught me this, so I feel that it is the most important one to mention.
WHAT WOULD YOU SAY TO SOMEONE THINKING ABOUT DOING THE COURSE?
Don't hold back. Take creative risks whilst you have the opportunity to do so without much to lose. Take all the opportunities to get experience and make memories when they are made available to you. Covid took a lot of that opportunity from me in my years, and it is one part I look back on with a lot of disdain. But most of all, enjoy it. You do not get these years back.