The University of Salford will again partner with the Economic and Social Research Council, the University of Manchester and Manchester Metropolitan University to host the ESRC Manchester Festival of Social Science throughout November 2021.
The call for applications to host events is now open! Deadline for submission of applications is Friday, 30 July at 4pm.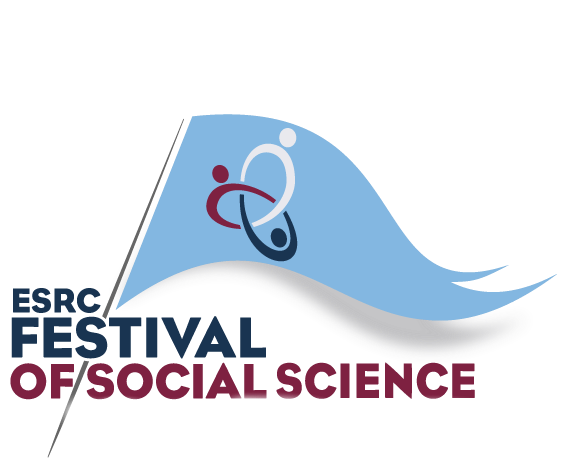 Our ambition is that the Festival of Social Science (FoSS) will be a flagship event for the social sciences and this year will tie in with the COP-26 climate change conference that runs 1-12 November. The main theme for this year's Festival will therefore be linked to Environment, Sustainability and Climate Change. However, this does not preclude applications from other areas, providing that there is a demonstrable social science element.
The primary focus of engagement for this year's Festival should be the general public and young people. FoSS 2021 aims to achieve a breadth of geographical reach within, and potentially, outside the UK and, as far as possible, to facilitate the inclusion of and engagement with members of public who may be excluded from engaging with either traditional or digital festivals. Our collaboration with the University of Manchester and Manchester Metropolitan University as part of a 'Manchester Hub' also provides us with a unique opportunity to promote and take part in each other's events.
We are aiming to broaden participation by the academic community in the organisation and delivery of the Festival, especially amongst early career researchers, and encourage applicants to collaborate, share learning and share resources across Schools to deliver the aims and goals of the Festival. 
Any researcher can apply to hold their event, new or existing, under the Festival banner and applications can be made for up to £500 sponsorship from the University of Salford to hold an event.
For inspiration and ideas for the kind of event you might run, you can find out about the 2020 events run across the Manchester Hub at www.esrcmanchesterfest.ac.uk.
Please note, applications SHOULD NOT be made to the ESRC, but rather via the University of Salford. The application deadline is 4pm on Friday 30th July.
The application form and guidance are available here:
Please address any queries to Emma Sutton, REF, KEF and Impact Manager (research-impact@salford.ac.uk) or Davina Whitnall, Researcher Development Manager (d.c.whitnall@salford.ac.uk).