The National Coordinating Centre for Public Engagement (NCCPE) – an independent body which seeks to inspire and support the UK higher education sector in engaging with the public – describes an 'engaged' university as being one that 'does not treat public engagement as an 'add on' or fringe activity. It embeds public engagement into the way it approaches its work. Typically, engaged universities will have activities in place which incorporate public engagement into their research, knowledge exchange, teaching, and social responsibility.'
Here at Salford, we aspire to be an 'engaged' university, with an embedded commitment to public engagement in our institutional strategy and mission to ensure staff and students alike have a shared understanding of the purpose, value, meaning and role of public engagement.
To demonstrate the types of engagement activity that take place across all areas of the University, whether through our academic community and students, or through our professional services directorates, we collate data that is submitted to the HESA Higher Education Business and Community Interaction (HE-BCI) survey at the end of each academic year, which provides non-financial information on our University's social, community and cultural engagement.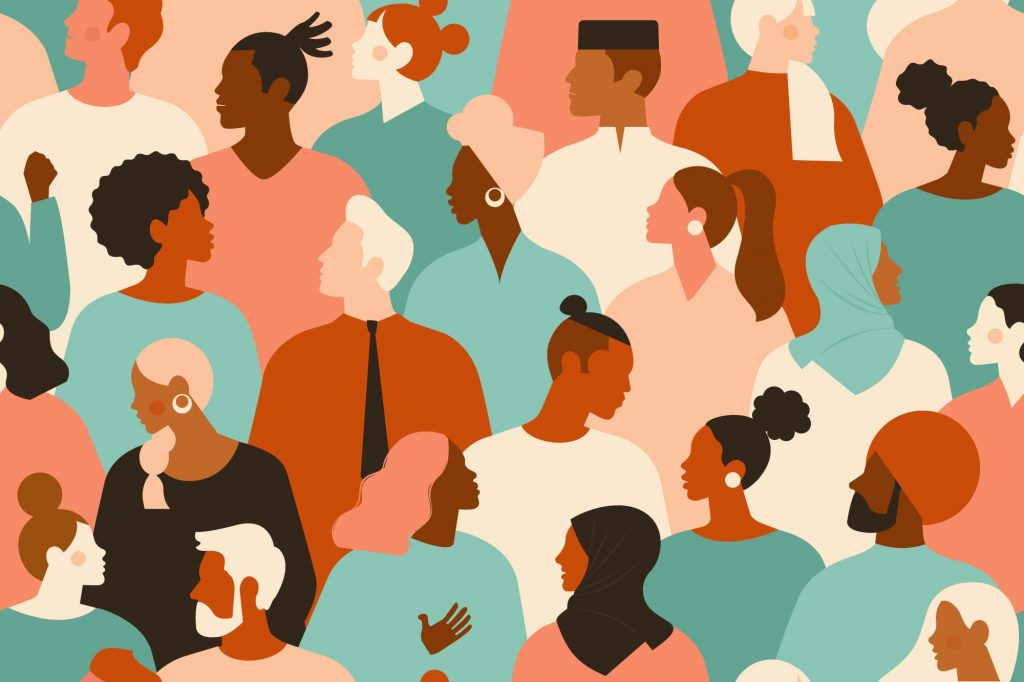 Engagement in the 2021-22 Academic Year
We have captured data from all areas of the University and across our four Schools relating to engagement activities and events that involved an exchange of knowledge and which took place between 1 August 2021 and 31 July 2022.
This provides a richness of information on broad-ranging activities, from campus tours and community workshops, to public lectures, performances and exhibitions:
Several research festivals formed part of the submission, with Salford's researchers taking part in the ESRC Festival of Social Science (with a focus on COP26), the Royal Society Summer Science Exhibition, BBC Upload Festival, Salford Rediscovered Festival and BBC Digital Cities among others. Events held both online and in person attracted over 10,000 visitors in total and were aimed at the general public, community groups and under-served groups in particular.
Exhibitions and other curated events were well represented in the data, with our curated film seasons at HOME in Manchester (e.g. Japan '70: Cinema on the Edge; Hollywood Blacklistees in Europe) attracting hundreds of attendees at each event. Other notable exhibitions included a New Scientist Live exhibition at Manchester Central, which welcomed some 150,000 visitors, including school children, across the course of several days, and an event on Amazonia at the Science and Industry Museum (500 visitors). A 'Theirs, Yours, Ours' exhibition at our very own New Adelphi building was held across several months and attracted almost 2,000 people.
Salford Museum and Art Gallery, which sits in the heart of our Peel Park campus, provided a backdrop to a number of art collection exhibitions across the year, including the Rachel Goodyear: Stirrings exhibition, the You Belong Here exhibition and the Leaves/Leaving by Lowri Evans exhibition, all attracting thousands of visitors across the exhibition periods. A number of student exhibitions also took place across the north-west region over the course of the year, as well as the ever-popular London Graduate Fashion Week event, with around 2,000 attendees.
Workshops, seminars and conferences, which involve interaction and an exchange of knowledge with our wider community, made up a substantial portion of the data collected. Events ranged from student broadcast and multimedia newsdays held across the year, to smaller, more targeted workshops with our Greater Manchester AI Foundry cohorts and masterclasses on law and business-related subjects and engagement from around 200 people with the SILKS law clinic services.
Our arts and humanities disciplines were particularly well represented in the performance arts category, offering band performances, concerts, masterclasses with musicians and performers, poetry and dance performances, theatre performances and singer/songwriter sessions to name a few. Engagement was impressive across these events, with some 14,000 recorded participants.
By far and away the most popular type of engagement is the all-encompassing public lectures category, which included activities such as our 'ENGAGE' podcast series, looking at the great work that Salford's researchers undertake for the benefit of the wider world and which attract thousands of views, as well as contributions to the HOME podcast series and more discipline-specific podcasts from our Arts, Media and Creative Technology colleagues.
Media contributions, notably from our Salford Business School colleagues, on issues ranging from Christmas supply chain issues to debates around the four-day working week, as well as from the School of Arts, Media and Creative Technology to the prestigious BBC Radio 3 Free Thinking programme, demonstrated our engagement across large readerships and listenerships (e.g. reaching 75,000 through the Business Leader news platform and 270,000 on BBC Radio 3). More targeted activities included school visits across the Greater Manchester region, presentations to Youth Justice colleagues and at Esports education events, book launches and screenings.
To find out more about what the University has to offer in terms of engagement with our wider community, why not check out our site at: https://blogs.salford.ac.uk/research/public-engagement-for-research/ or follow us @UoSPublicEngage