A series of public engagement activities to create knowledge transfer between researchers and the community in a fun and friendly environment accompanied immersive sci/art installation Microcosmic as part of Lightwaves 2022 at our Media City Campus recently.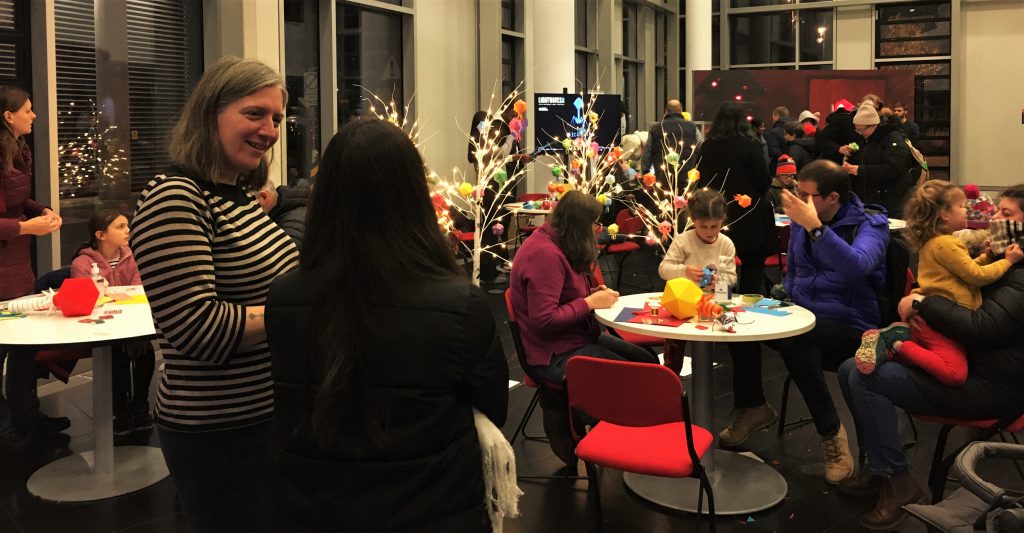 Microbial Puppet Masters was first exhibited at the prestigious The Royal Society Summer Science Exhibition in July 2022. It returned to Salford for this opportunity to engage our local community with some especially created resources.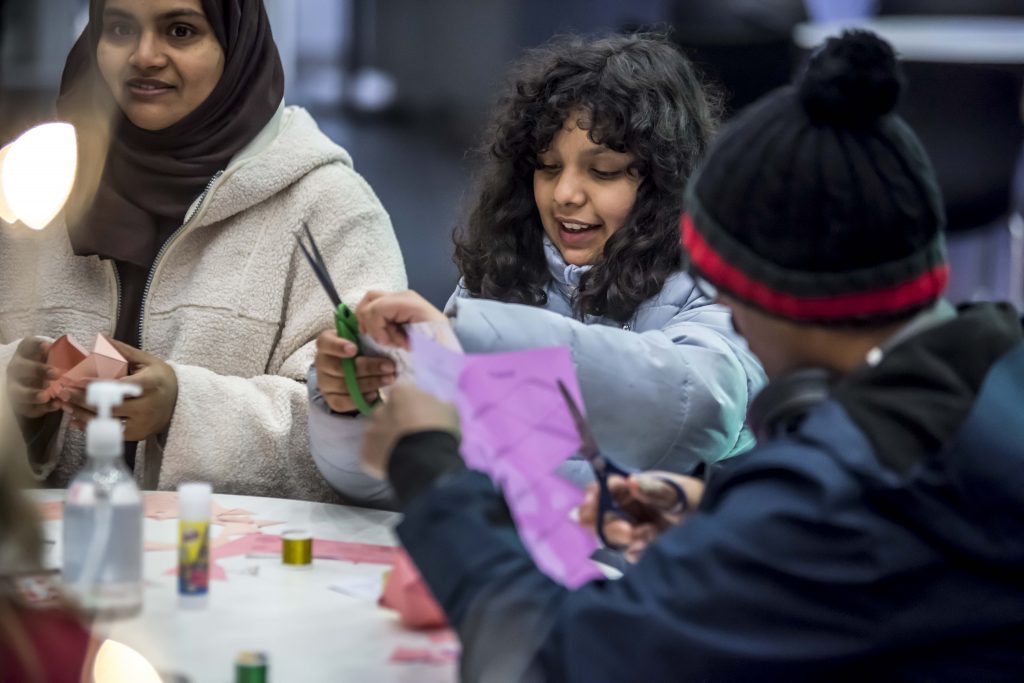 We created a welcoming and warm environment where people visiting Lightwaves could rest their feet and find out more about research into a type of virus called a bacteriophage (or phage for short). This research led by Professor Chloe James inspired the Microcosmic installation as well as new digital media and animation work by Students.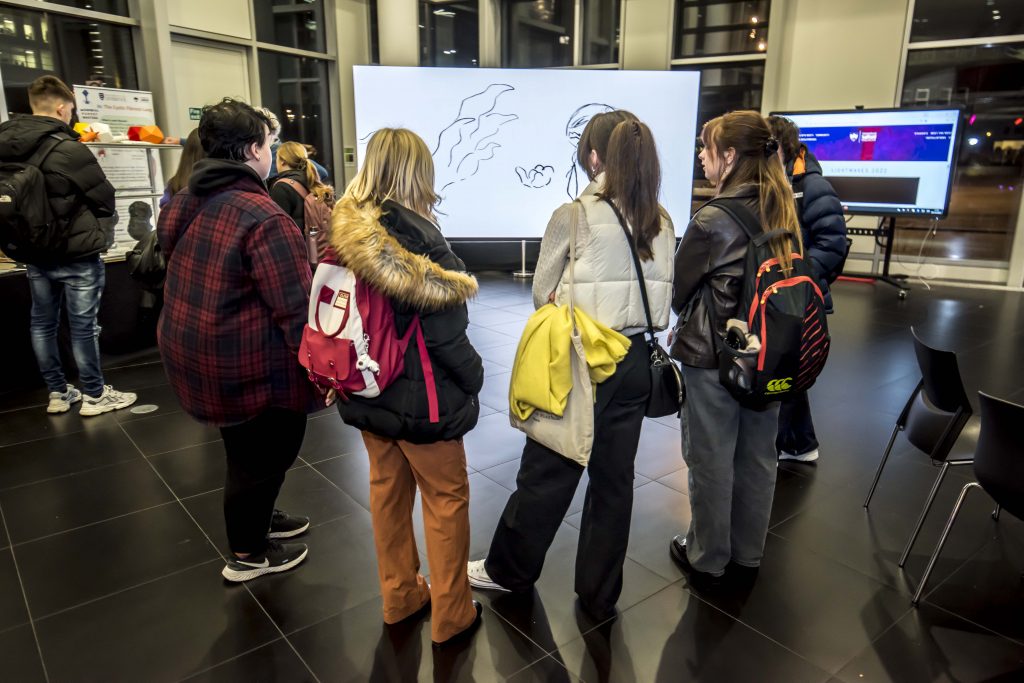 Phages, are viruses that infect bacteria. Some phages infiltrate the bacteria and help them adapt to new surroundings. Others produce enzymes that kill the bacteria by bursting them open. Being the most abundant organisms on earth, phages underlie the fundamental biology of our planet.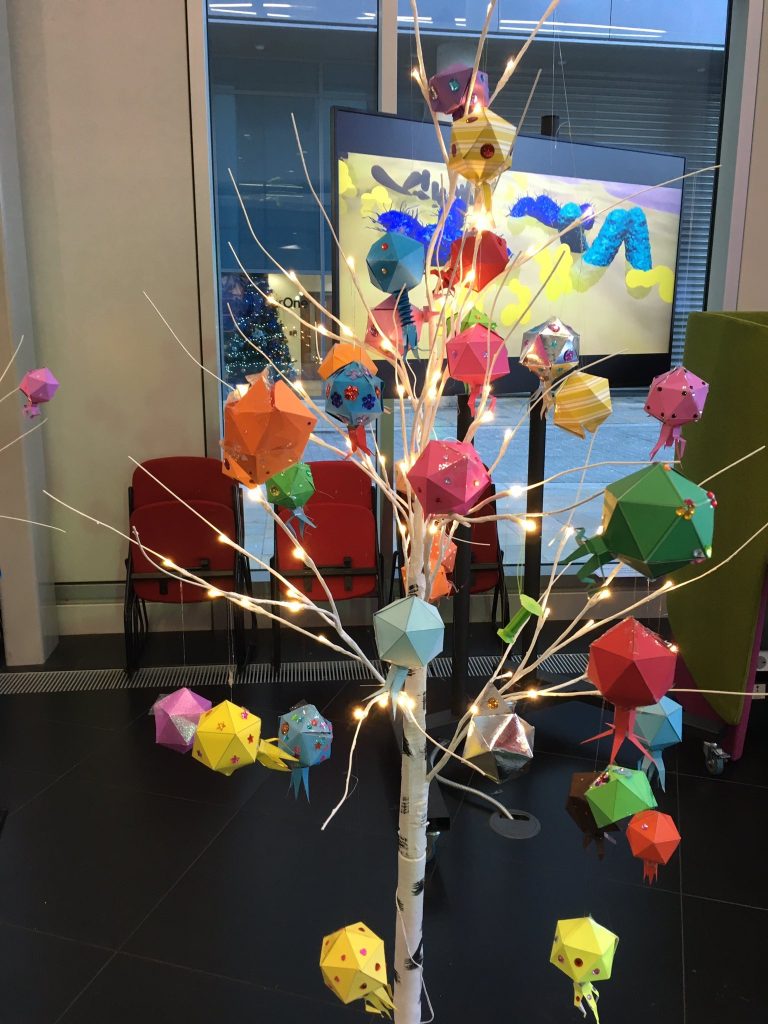 Audiences could talk to Professor Chloe James and her team of experts from University of Salford School of Science about their research whilst they took part in hand on activities that included; making phage head Christmas bauble decorations and operating giant exploding bacteria!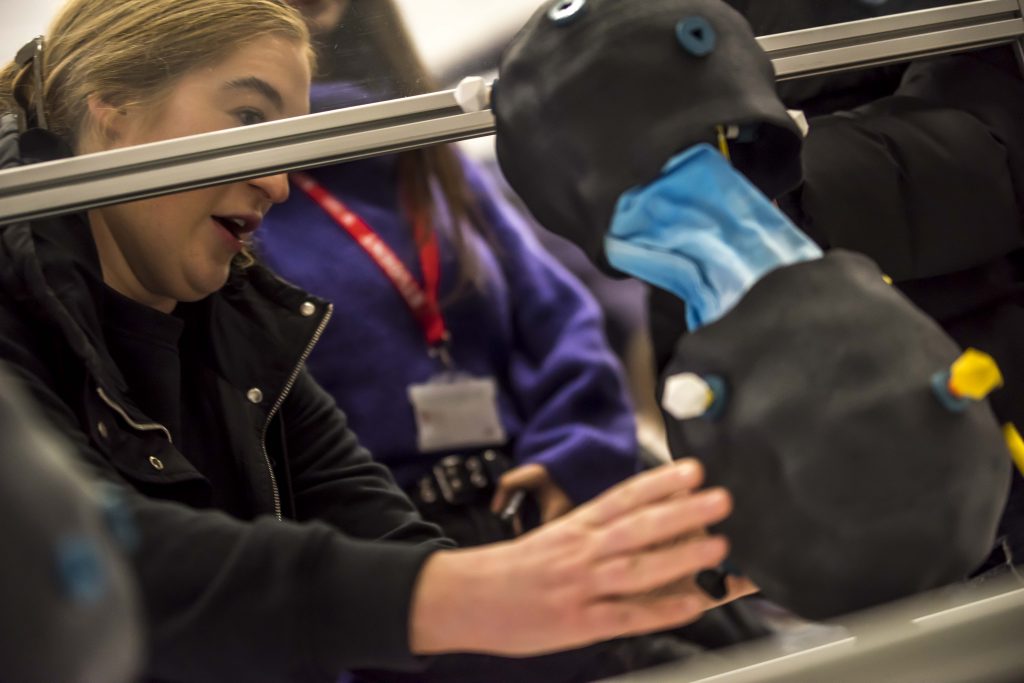 Students from our School of Arts, Media and Creative Technology studying on the BA (Hons) Animation and BA (Hons) Digital Media and Extended Reality (XR) took part in lectures and workshops with Prof James as well as artist Paul Miller. Inspired by this stimulus, the students created new work during the first semester, completed in time for public viewing at Lightwaves 2022.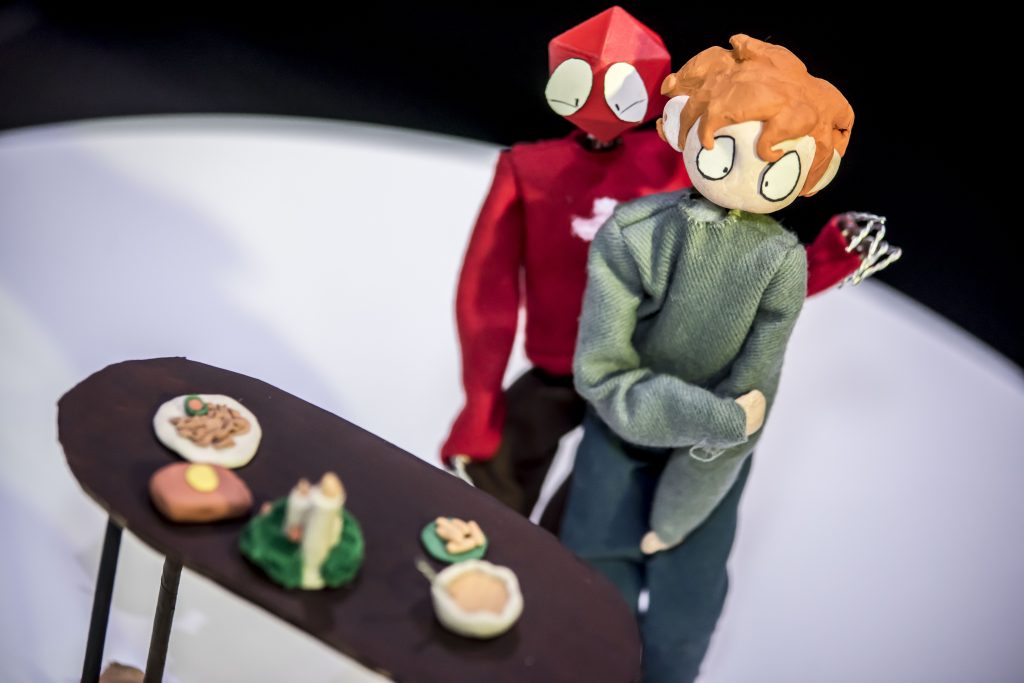 The artwork created new narratives that communicated the research in an accessible way using engaging popular media, friendly to the public. The work also gave the researchers new perspectives on their work through these new interpretations and from conversations with the public, who for many, were encountering this research for the first time.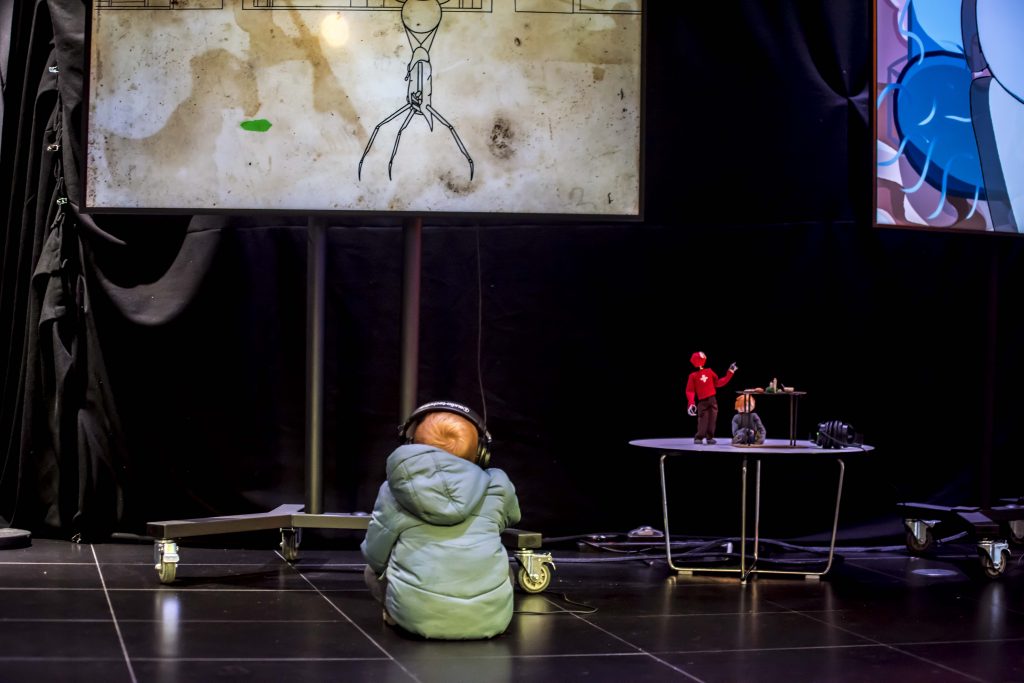 The project was a great example of the importance of community engagement in academic research through dialogues that do not happen in the 'lab'. This activity keeping academics agile responding to new questions, thoughts, and ideas, whilst the public gain new knowledge through access to experts in a welcoming and friendly environment.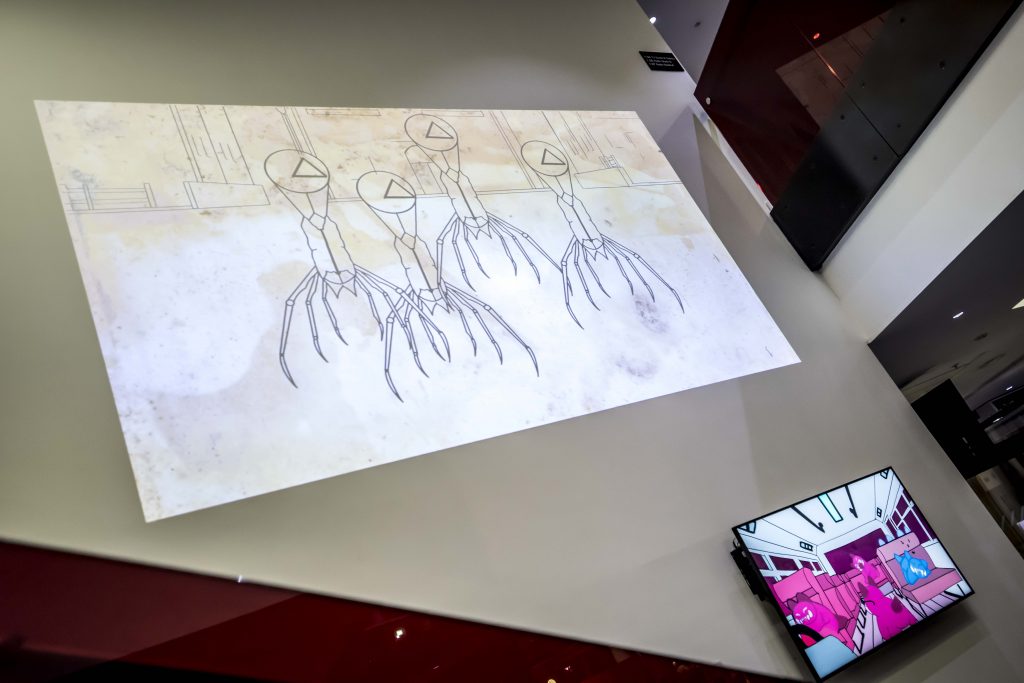 This activity gave our local community an insight into the important research carried out at University of Salford and the project championed the co-creation model. The project felt like a truly collaborative project between School of Arts Media and Creative Technology, Technical Services Team at Media City,School of Science Engineering and Environment, and Morson Makers Space and School of Science to realise the resources and produce the event.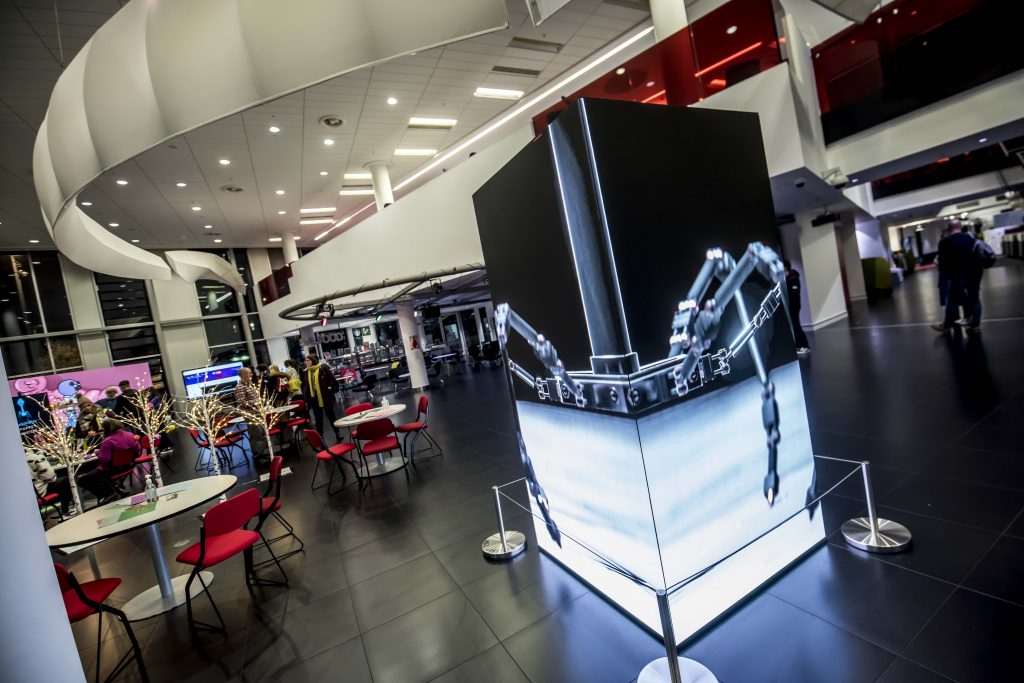 It is exciting to see what happens next with this project in terms of public engagement and see how this model can inspire other engagement work across other research areas of the university.
The art work made by our students in response to the research helped create a deep, rich and engaging exhibition of diverse perspectives. Thanks to all the students involved:

From BA (Hons) Animation: Alexandros Savvides, Amelia Okoro-Brown, Bethany Ward-Honeywell, Cai Bosse Muller, Curtis Kilvington, Daniel Hughes, Elitsa Evlogieva, Giorgos Mavrommatis, Jake Fay, Leslie Kara, Lewis Duffield, Lewis McManus, Lucia Wilson, Luis Cruz Figueiredo, Mahamid Javed, Max Simpson, Michael Adlem, Miles White, Mohammed Ahmed, Sarah Taylor, Sean Donaghy, Sophie Lamonby-Wardle, Tahmid Ahmed, Ty D'Arcy

From BA (Hons) Digital Media and Extended Reality: Jack McManus, Aisha Hakim, Lewis Foulds, Darren Pyne, Isabelle John, Saffron Kennedy,Rhiannon Norris, Louis Richards