Go Green Salford is University of Salford's annual month long festival to celebrate and promote environmental and sustainability activity on campus run by our Environmental Sustainability Team.
Here is a round up some of the upcoming arts workshops and activities that you can get involved with and explore a range of environmental and sustainability themes through creative workshops.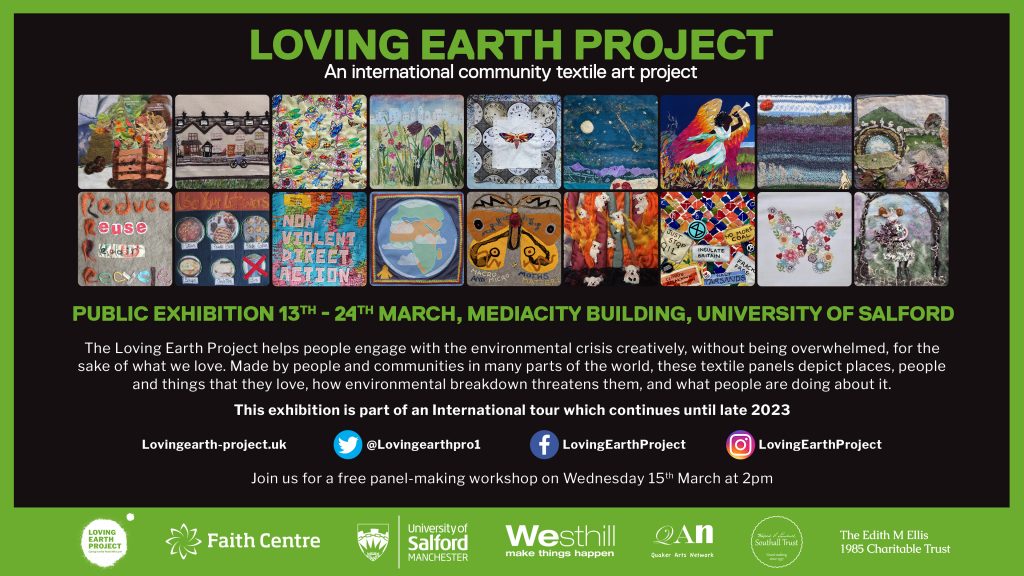 Loving Earth Project: panel-making workshop
The Loving Earth Project involves communities creating textile panels which capture their feelings, concerns and hopes around climate change and its impact on the people and places they love. We invite you to contribute to the Loving Earth Project by creating your own textile panel. Join us for the free workshop and we'll help you get started: we'll exchange ideas, share inspirations and try out techniques to create the panels.
Wednesday 15th March, 14:00-17:00, MediaCity campus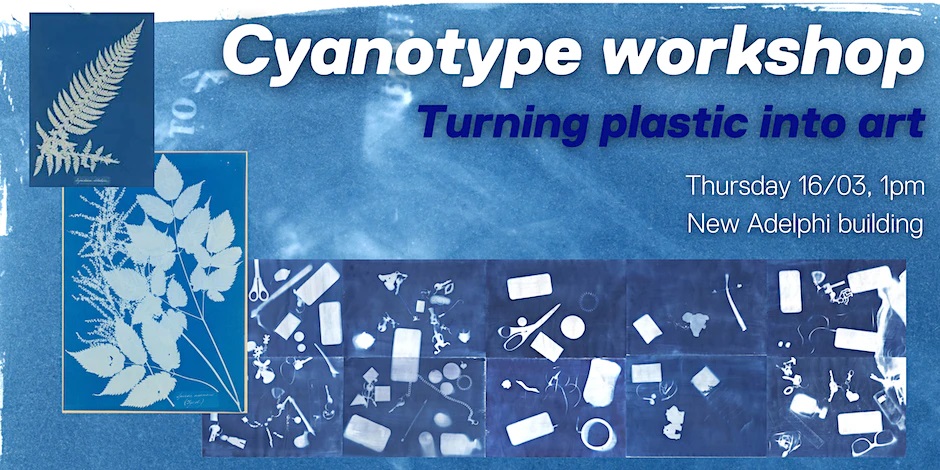 Cyanotype workshop: Turning plastic into art with artist Lizzie King
Cyanotype is a slow reacting light sensitive photographic process which produces a blue image. It has its history in showing natural forms, such as leaves and flowers in the scientific work of Anna Atkins. We will be using it during the workshop with plastics to create subtle imagery to raise awareness around the issues of single use plastics, and that way give them a second life.
Thursday 16/03, 1pm, New Adelphi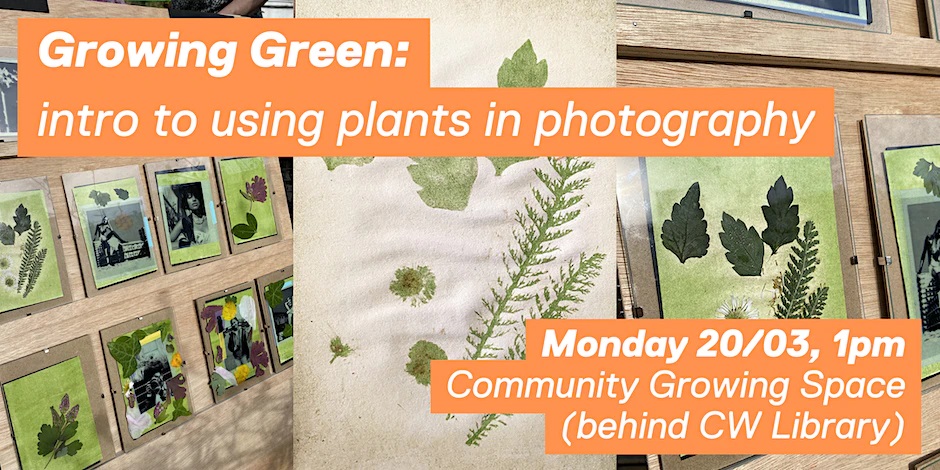 Growing Green: intro to using plants in photography
The workshop will begin at the Community Growing Space behind Clifford Whitworth library, with an introduction into sustainable photography and using plants to print images. We will then have a short gardening activity where you'll have a chance to sow your own seed of beetroot or spinach, which will later be used to create anthotypes – (prints made using plants).
Monday 20/03, 1pm, Peel Park campus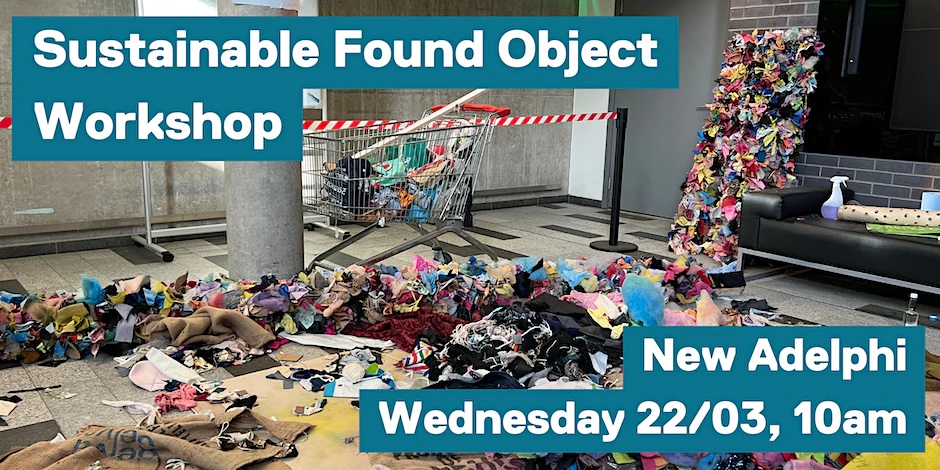 Sustainable Found Object Workshop with artist Charlotte Walker
Found object – an object that was not originally designed for an artistic purpose but has been repurposed in an artistic context. The workshop will include an introduction by Charlotte into her work and techniques for working with found objects. We will then get creative and make sculptures with the objects. The workshop will end with a discussion about sustainability in Charlotte's practice, including a Q&A session.
Wednesday 22nd March, 10am, New Adelphi