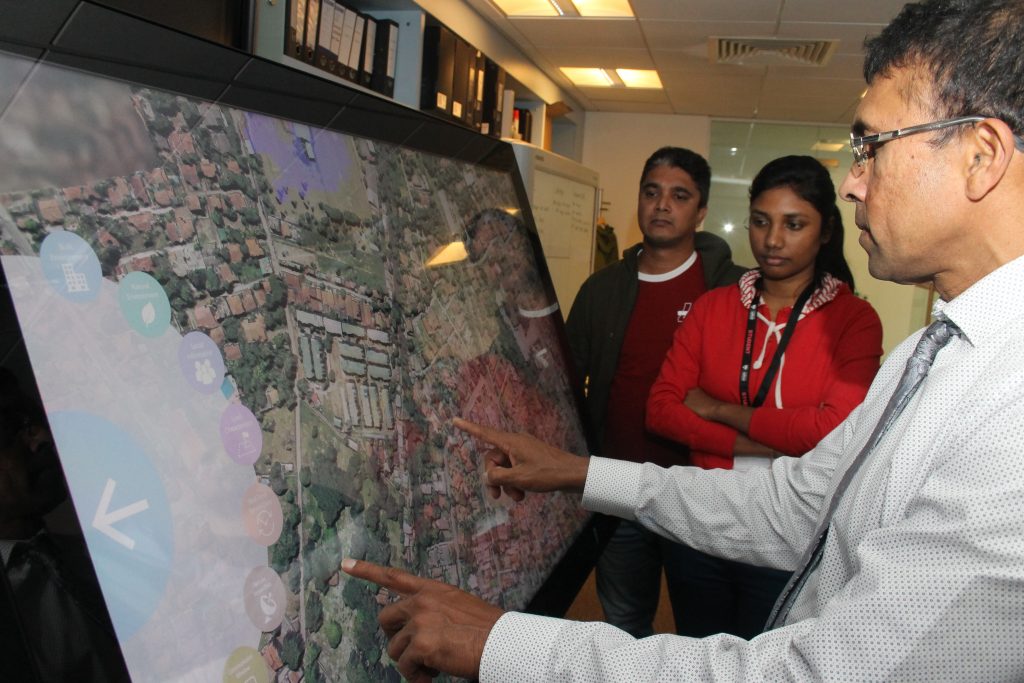 After intensive research and development work over the last two years, the THINKlab team is now ready to release their first interactive digital platform to disaster management centres in Colombo, Sri Lanka; Sarawak State, Malaysia; and Peshawar, Pakistan.
The donation from the THINKlab is the MOBILISE digital platform which runs on a state-of-the-art multi-touch screen driven by a high-performance computer. Agencies have the choice of using a web-based interface or a 3D virtual reality interface of the platform to explore and develop their risk reduction strategies. The software created and developed by the XR software engineers, the UX designers and researchers from the THINKlab combines seven main data categories (including built and natural environment, social information, land characteristics, hazards, real-time and remote sensory data) which segment a further 60 data layer and attributes to determine disaster risks.
This digital platform, developed as a part of the MOBILISE project, funded by the Global Challenges Research Fund (GCRF) and UK Research and Innovation, will allow the disaster management centres to combine various vulnerable, exposure and hazards' information from multiple agencies to establish a more holistic understanding of their local risks. In turn, this will enable them to work together to develop disaster risk reduction strategies to reduce the impact of natural disasters on the local communities, infrastructure and economy.
The Director of the THINKlab, Professor Terrence Fernando stated: "It has been a challenging journey for developing a common approach and vision for our partner countries and bringing digital innovation to their current disaster risk reduction and disaster response activities. This is only a beginning of a long journey to transform current disaster risk reduction activities by various government organisations in middle-income countries. We are fortunate to have committed academic partners and government organisations in our project consortium who have worked with us to progress this far."
Professor Fernando also added: "The feedback from various disaster management agencies and other government agencies has been extremely positive. We hope to make the MOBILISE platform available to other governments around the world very soon. I hope other research organisations will join us for creating bespoke environments for their local governments."
Funded by the Global Challenges Research Fund (GCRF) and The Engineering and Physical Sciences Research Council (EPSRC), the MOBILISE project focuses on LMIC communities in Sri Lanka, Malaysia and Pakistan who are regularly affected by natural disasters such as flooding, landslides and earthquakes. 
The MOBILISE platform is targeted at helping various governments to implement the Sendai Framework Priority 1: 'Understanding Risks' and Priority 2: 'Risk Governance,' as established by the United Nations.
Led by the THINKlab Director, Prof Terrence Fernando, the project is developing a digital infrastructure which offers intelligence to multiple stakeholders who can work together to help reduce the impact of natural disasters on their local communities. Set up in May 2017, the project is to be completed in December 2020. For more information about the MOBILISE project.
Leave a comment
---
Tuesday 22 October 2019, 15:00 to 17:30 (followed by informal networking)
System Dynamics professionals discuss modelling for Northern Decisions
Old Fire Station G05 (Council Chamber)
In a complex world making good decisions is difficult. Creating models, whether qualitative or quantitative, improves our understanding of complex situations enabling us to make better informed decisions. Systems Thinking (ST) and System Dynamics (SD) approaches can be used for qualitative and quantitative modelling. For example, SD can be used to map the cause and effect relationships that drive performance and then project their behaviour over time using computer simulation. The presentations at this event will describe instances where ST and SD based approaches have, and are, being used in the North.
Presentations include:
'A polycentric pan-Northern economy – modelling economic transformation through transport connections.' Jack Snape, Transport for the North.
'Applying System Dynamics to support strategic decision making within the Nuclear Sector.' Dr Siôn Cave, President of the UK Chapter / Decision Analysis Service Ltd.
'Whaley Bridge Dam Emergency: How SD can help Decision Makers understand Evacuation Behaviour.' Hisham Tariq, THINKLab, University of Salford.
'Public Sector Integration – Understanding and monitoring complex pathways.' Leo Wall, Kasia Noone, Paul Holme, Manchester City Council.
The event is FREE through advanced registration.
15.00: Arrival
15.30: Presentations and discussion
17.00: Networking
19.00: Close
For more information about the event
The Old Fire Station G05 (Council Chamber) is located opposite the Peel Park Campus and located on the main road (A6 / Chapel Street). For more information and directions.
Leave a comment
---
Members of the UK based MOBILISE Project team are currently visiting Malaysian partners to explore how best to strengthen the impact of the MOBILISE project in various states in Malaysia, especially Sarawak State and Selangor State.
Funded by the Global Challenges Research Fund (GCRF) and the Engineering and Physical Sciences Research Council (EPSRC), the MOBILISE Project has been working with its partners to create a digital platform which can be used by agencies to work together to reduce disaster risks and response better.
As part of an extensive visit (which also includes visiting Sri Lanka), Prof Terrence Fernando, Director of THINKlab at the University of Salford, has met with Dr. Khamarrul Azahari Bin Razak and his team at Universiti Teknologi Malaysia (UTM) based in Kuala Lumpur, and Mr Ahmad Fairuz Mohd Yusof, Director of Selangor Disaster Management Office to discuss how the outcome of the MOBILISE project can be used to strengthen disaster management strategies in Selangor State and in Malaysia in general.
The Selangor Disaster Management Office, the only state-level dedicated office for disaster management works with its 52 technical agencies in the State of Selangor and key government agencies at federal level including National Disaster Management Agency (NADMA), the Fire and Rescue Department, the Royal Malaysian Police and the Malaysian Armed Forces.
Prof Terrence Fernando said "The Universiti Teknologi Malaysia has already joined the MOBILISE project as an Associate Partner and this visit has helped us to discuss how UTM and THINKlab can work together to strengthen the disaster management strategies in Malaysia. We hope to combine the research strengths of Dr. Khamarrul Razak's team and the THINKlab to create a world class digital infrastructure in supporting disaster risk reduction activities".
Dr. Khamarrul said "We are excited about the opportunity to work with the MOBILISE project led by the THINKlab and bring technology innovation into disaster risk reduction and response in Malaysia. During our discussions, we identified a range of future research project ideas and we look forward to implementing them through joint research programmes with the THINKlab."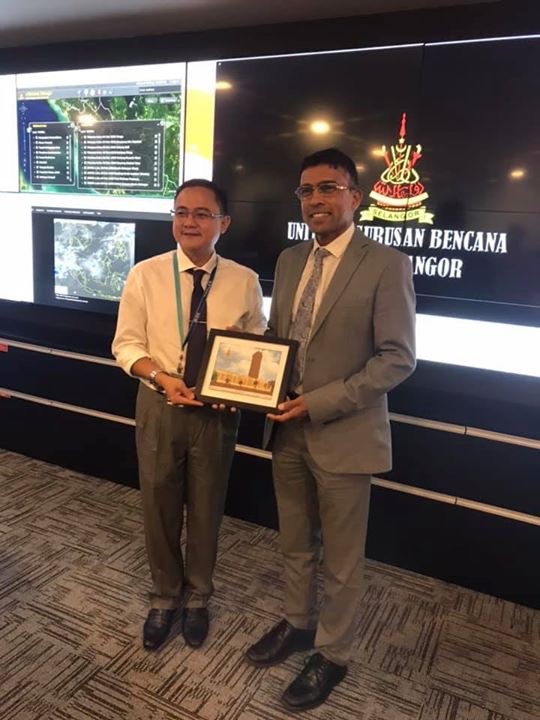 The Selangor Disaster Management Office
For more information please visit: THINKlab and MOBILISE
Leave a comment
---
The THINKlab: Addressing industry challenges through research, data and digital solutions.
We're inviting you to learn more about how we're creating digital solutions and advancing technology in Collaborative Engineering, Digital Cities and Virtual Training Environments. Through partnerships, collaboration and one-off projects, join us to understand more about the research and commercial team and their work which is addressing industry challenges.
Why and how do virtual engineering environments support team collaboration in the aerospace, railway, construction and energy industries and in space exploration?
How can digital city platforms create healthier, wealthier and safer cities?
See how virtual reality training environments exploit the power of gaming technologies to enhance learning through play.
Each event is 1 hour long with a 45-minute presentation followed by discussion. Events take place on Wednesday 19, 26 June, 3 and 10 July. Book your FREE place HERE
Leave a comment
---
Partners of the RenoZEB project recently met in Bilbao, Spain to attend their second General Assembly. The event, which took place from 23-24 October 2018 was held at partner headquarters, TECNALIA and included 29 delegates from 19 European partners.
Prof Terrence Fernando and Dr Zafer Ozturk attended the two-day event and presented research findings and key achievements within their work packages. They highlighted how the RenoZEB lifecycle can be implemented throughout wider renovation processes, before confirming the next stages to be developed by THINKlab.
The team presented a holistic approach which explained the workflow of activities within each one of the project's life cycle, and covered the plan, design, construction and management including a selection of environmental and social KPI's with the financial and energy aspects. The approach defined the actors and stakeholders involved in performing these activities, the input/output and the visualisation output.
The Information Delivery Manual (IDM) was used to specify the process and workflow activities, actor/stakeholder involvement, the application of tools, and the information created, consumed and exchanged. It considered each phase of the Deep Renovation (DR) life cycle (plan, design, construction and management) and the value chain through its stakeholders for each phase to reach an optimum cost/benefit ratio. The approach is oriented to individual buildings with some consideration to create Active Energy Nodes for future district action.
The key phases in a sustainable retrofit programme consist of:
Phase I: Project set up and per-retrofit survey
Phase II: Energy auditing and performance assessment
Phase III: Identification of retrofit options
Phase IV: Site implementation and commissioning
Phase V: Validation and verification
The RenoZEB project uses these five phases to map and determine its life cycle:
Plan phase: this will focus on preparing the general strategy of intervention such the project set up, per-retrofit survey and define the required data to carry out energy audit and performance assessment.
Design phase: this will consist of the activities relate to define various solutions on a building and neighbourhood levels including cost and benefit analysis.
Construction phase: this will focus on defining the optimal construction procedures.
Management phase: this will focus on defining the procedures for an optimal management including operation and maintenance.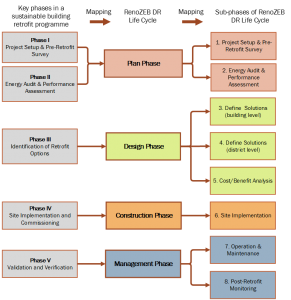 * Mapping the key phases in a sustainable building program into the RenoZEB DR life cycle
The event gave partners the opportunity to visit two case study sites, Durango and KUBIK, where they looked at ways to better understand requirements and fine-tune their approaches to renovation.
The RenoZEB project targets the nearly Zero Energy Building (nZEB) renovation market by increasing property value through a new systemic approach to retrofitting and includes innovative components, processes and decision-making methodologies.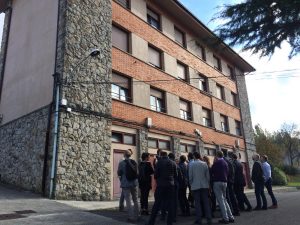 RenoZEB General Assembly in Bilbao
Leave a comment
---
The MOBILISE Project Consortium will organise its second project workshop on "A Collaborative Multi-Agency Platform for Building Resilient Communities" in Kuala Lumpur, Malaysia, on 29 – 31 October 2018. The event is funded by the Global Challenges Research Fund (GCRF) and the Engineering and Physical Sciences Research Council (EPSRC).
The workshop is being coordinated by Dr Noralfishah Sulaiman at the Universiti Tun Hussein Onn Malaysia and THINKlab at the University of Salford. Dr Sulaiman is one of the Co-Investigators and is the project lead for the MOBILISE project's Malaysia activities. Over forty-five government, academic, non-government and business organisations from Malaysia, Pakistan, Sri Lanka and the United Kingdom, are contributing to the workshop which will be held in English.
The workshop will particularly focus on three specific themes relating to disaster risk governance:
Collaborative disaster risk reduction and response governance
Building community resilience
The use of technology for understanding, monitoring, predicting local disasters' risk and cascading impacts.
For further details about the event:  http://mobilise.uthm.edu.my
Photo by: Ishan @seefromthesky on Unsplash
Leave a comment
---
THINKlab's enterprise team are excited to be exhibiting at this year's GameLab event, which is part of the annual Manchester Science Festival, 2018.
Taking place at MediaCityUK on Saturday 20 – Sunday 21 October, GameLab is a playground for ideas and brings together developers and industry to showcase new research, products and thought-provoking activities.
Exhibiting on both days, THINKlab will display recent work they have co-created with Siemens UK and the Mersey Gateway Environmental Trust. Both projects will demonstrate the possibilities of real-time 3d graphics and how this can be applied in collaborative engineering and interactive learning environments.
Dr Simon Campion, Commercial VR Project Manager said: "We're thrilled to be taking some of the work we've produced with Siemens UK and the Mersey Gateway Environmental Trust to the show and we're really grateful for the opportunity.
For Siemens UK, visitors will be able to walk around an interactive Offshore Electrical Substation in real-time and learn how VR has been utilised from design through to product launch. This device will be using the Oculus Rift Headset offering a fully immersive experience. Don't get too close to the edge and fall in the water!
The VR application we produced with Mersey Gateway Environmental Trust was really exciting and very unique. To achieve the final application we used digital terrain models, geo-mapping layers and drone and satellite data, to enable the user to experience the entire Upper Mersey Estuary. Areas that are difficult to access or even impossible to reach can now be clearly seen, as well as the local wildlife and ecology."
THINKlab Director, Prof Terrence Fernando praised recent work projects: "Due to our success with several Innovate UK commercial projects, the Enterprise team has now grown to four VR experts in the THINKlab. This event is a great opportunity for us to showcase the pioneering VR work that the team has produced during the last few years that brought innovation within our industry partner organisations."
In addition to the THINKlab's commercial VR projects, the team will also be exhibiting a joint project created with the research team.  The Design4Energy VR application allows users to interactively design an energy efficient neighbourhood including road layout, house positions, placement of solar panels and wind turbines while in the background an algorithm works out how energy efficient the design is.
GameLab is a FREE event and open to all the family. It takes place on Saturday 20 & Sunday 21 October, 11am – 5pm at MediaCityUK campus, University of Salford, Salford Quays, M50 2HE.
Leave a comment
---
Michal Cieciura, a Principal Software Engineer at THINKlab, has recently won a funding application from this year's 2018 Unreal Development Grants.
The award is part of the larger $5m development grant by Epic Games which was founded in 2015 to help programmers and studios that are developing the Unreal Engine 4.
Michal is one of 37 winners from a variety of teams or individual creators, who received between $5,000 and $50,000 to support the development of their games, tools, broadcast and more.
His winning entry is a Point Cloud Plugin, a free plugin for Unreal Engine 4, which he has created to help with importing, processing and rendering point clouds. Currently, the software is in beta and supports desktop and VR platforms. It is already being used for a number of individuals, commercial and academic projects in architectural visualisation, construction & engineering, games & entertainment and landscape visualisation.
Michal said: "The plugin originated as a simple tool to aid in one of our in-house projects. I decided to make it a little bit more consumer-ready and release it for free on the Unreal Engine Forums. After it received surprisingly positive feedback, I continued improving it and started recording users' ideas and suggestions for new features. This eventually led to the creation of a streamlined, standalone plugin which it currently is.
There have been many challenges to overcome throughout the work including performance and general handling of the huge data sets the point clouds often come in. It allowed me to acquire a more in-depth understanding of the different parts of the engine, which coincidently benefited other ongoing projects, both personally and in the THINKlab."
THINKlab Director, Prof Terrence Fernando added: "We are so happy that Michal won this prestigious award from EPIC in recognition of his contribution to the gaming community. This is an indication of the quality of the VR team within the THINKlab."
Michal was recently invited to an exclusive event in London which was part of Unreal Engine BuildLondon'18 for Architecture. The event showcased how real-time visualisation technology is being used across the architecture and construction industries, enabling architects and their clients to experience projects in full photographic quality and, if required, in mixed reality. The event took place at the Royal Institute of British Architects (RIBA) in London and included a number of high profile speakers from leading agencies including Zaha Hadid, NVIDIA, Soluis Group, Garou VR and Heatherwick Studio.
Michal is the Principal Software Engineer at THINKlab working in the Enterprise Team. An experienced developer of interactive 3D environments, he has been instrumental in delivering a number of commercial projects for clients including Siemens, Network Rail and the BBC.  Outside of work, his personal interest include virtual reality, computer graphics, game engines and weightlifting!

Point Clouds used for demonstration courtesy of Dr Neil Entwistle, UoS
Leave a comment
---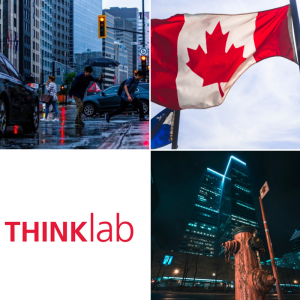 We are delighted to welcome Professor Marie-Christine Therrien from Montreal's École Nationale d'administration publique and Cité-ID LivingLab, to the THINKlab for a very special event.
Taking place on Thursday 11 October 2018, Professor Marie-Christine will deliver a unique lecture on "Implementation of Urban Resilience Governance and Social Capital" which focuses on projects in Montreal and London.
Professor Marie-Christine Therrien is a Management Professor at the École Nationale d'administration publique, which is one of the largest public administration universities in the world. Since its creation in 1969, it has positioned itself as a leader in the renewal of a modern and effective public administration in Quebec and overseas. It has set the standard in this field, in both academic and practitioner communities.
As a Director of The Cité-ID Living Lab in Urban Resilience Governance, the organisation is a collaborative initiative that brings together individuals from across Canada and around the world working on urban resilience. It brings together city managers to private enterprises, non-profit organisations, citizens and academic researchers and is an incubator for new inter-sectoral evidence-based approaches and innovative practices in urban resilience.
In the presentation, there will be a discussion on two projects underway.  The first is a project looking at enabling strategies and hindering factors in urban resilience implementation by comparing the cities of Montreal and London.  The second project looks at identifying enabling factors in two Montreal neighbourhoods to develop social capital as a way to increase resilience to disasters.
The event takes place from 11.00am – 12.00pm (inc Q&A session) on Thursday 11 October 2018, in the THINKlab, 7th Floor, Maxwell Building.
If you would like to attend this presentation (open to all) please book in via this Eventbrite link https://www.eventbrite.com/e/implementation-of-urban-resilience-governance-and-social-capital-tickets-50961838230
Leave a comment
---
THINKlab's £1.2M research project MOBILISE is developing digital infrastructure to protect communities from natural disasters in Sri Lanka, Pakistan and Malaysia.
Experts from Salford are working with local agencies to better plan for disasters like floods and earthquakes by exploiting the latest information and communication technologies.
As part of the EPSRC-funded project, the SoBE team have been travelling the globe building partnerships to make the project as effective and sustainable as possible.
Prof Terrance Fernando, Director of THINKlab, recently attended the Director Generals' Conference in Sri Lanka to agree on an approach to strengthening multi-agency collaboration for disaster risk reduction.
Technology
The two-day roundtable conference involved senior government officials who discussed a collective way for implementing the Sendai Framework for Disaster Risk Reduction (2015-2030).
The conference welcomed the objectives of MOBILISE to create a collaborative multi-agency platform that can be used for building resilient communities in disaster-prone areas, as well as on joint approaches for risk modelling, assessment, mitigation, preparation and response.
The MOBILISE team were also involved in organising several key workshops at this year's annual Geomatics & Geospatial Technology Conference in Kuala Lumpur, Malaysia.
Professor Fernando and Dr Che Zulkhairi Abdullah presented to government, environmental and educational organisations with Terrance also giving a keynote speech on the MOBILISE project and the wider stakeholder engagements in Malaysia.
A larger Director Generals' Conference is planned for October in Kuala Lumpur and aims to start a collaborative approach for disaster risk reduction in Malaysia.
MOBILISE is also funded by the Global Challenges Research Fund.
Original article: https://www.salford.ac.uk/news/articles/2018/mobilise-builds-global-partnership-against-natural-disasters
Leave a comment
---