Are you a student eager to finish university and jump right into your amazing career? Are you excited to have a professional job title and the salary that comes along with it? Are you ready to hear to the unfortunate truth about the reality that awaits you after graduation? Read this blog post on why you should consider doing a work placement to broaden your horizons.
As a natural optimist I hate having to do this. If you're a student waiting to start your first job after completing your studies, you may want to may want to re-evaluate this decision.
The workforce is slowly but surely shifting as employers are demanding more from their applicants. There used to be a time where an undergraduate degree would get your 'foot in the door'. Over the recent years, more job listings require candidates to have 1-3 years of work experience to even be considered for an entry level position.
This is not to say that students who don't have prior work experience will not be employed. Instead this blog post looks at how doing a work placement during a your academic career is helpful in accelerating your professional career.
While doing my MSc Marketing programme at Salford Business School (SBS), I had the opportunity to do a placement for my Business Innovation Project. I was fortunate enough to secure a position within Salford Business School's Employability Hub as their first Employability Digital Marketing Officer. Students at SBS can do practical work experience as part of their degree. The Employability Hub is a service for SBS undergraduate and postgraduate students who need help finding necessary work experience.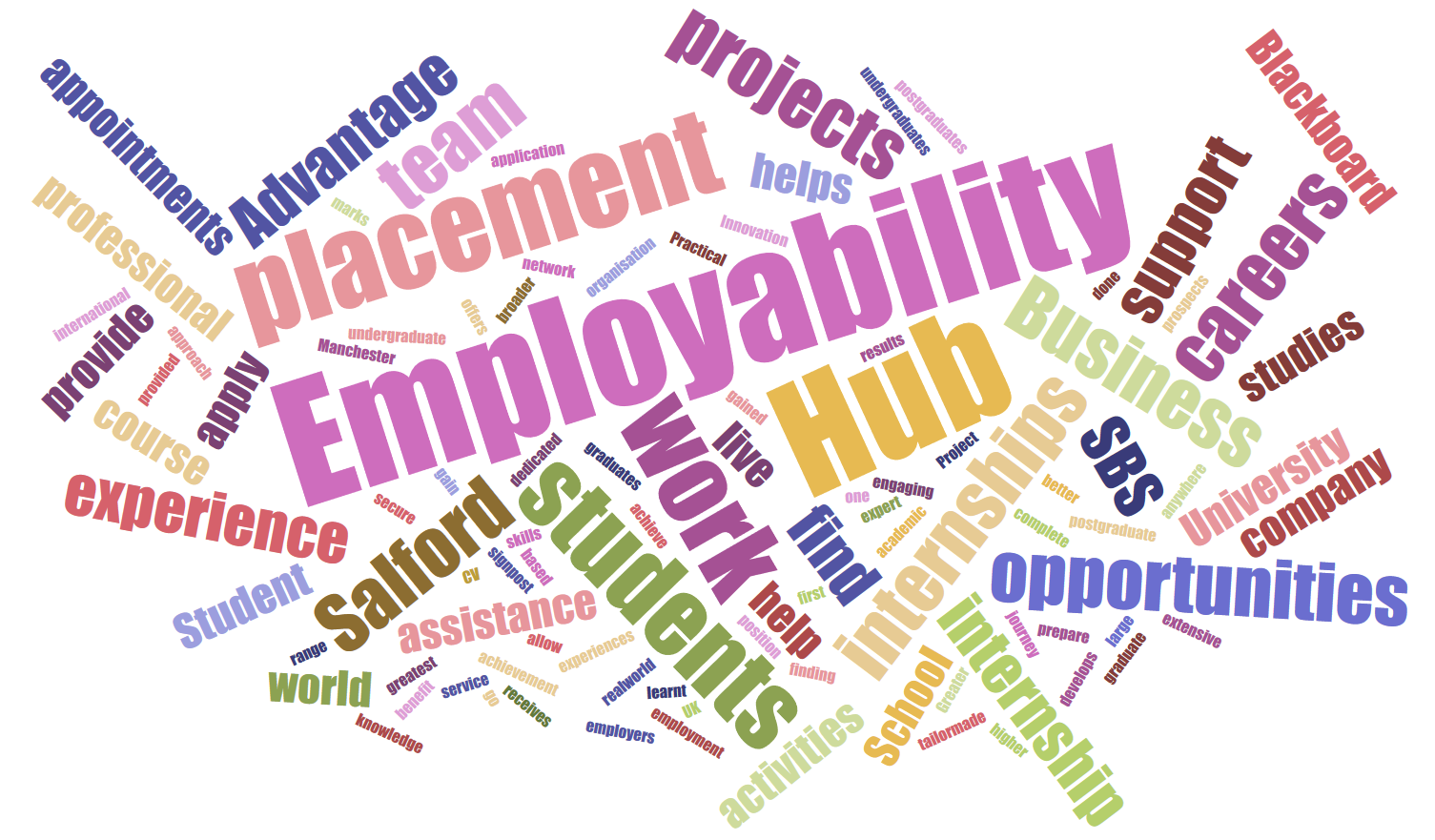 Ultimately this is a piece by a student for the students. Here are 5 reasons why I believe students should do a placement. This is addressed directly to current undergraduates and postgraduates.
 1. A work placement helps you become the competition
Let me clarify, I'm not saying doing a placement makes you the one to win in the battle for that graduate level dream job. However, it does give you a better fighting chance than those who have no professional experience.
The Department for Business, Innovation and Skills (2011) says doing a placement or internship is becoming a necessary requirement for new graduates as they prepare for future employment. Also, a large percentage of companies are filling their graduate positions with their former interns. Essentially, it's not just your CV and job opportunities that enhance after completing a placement. It also gives you an advantage over students with similar academic credentials.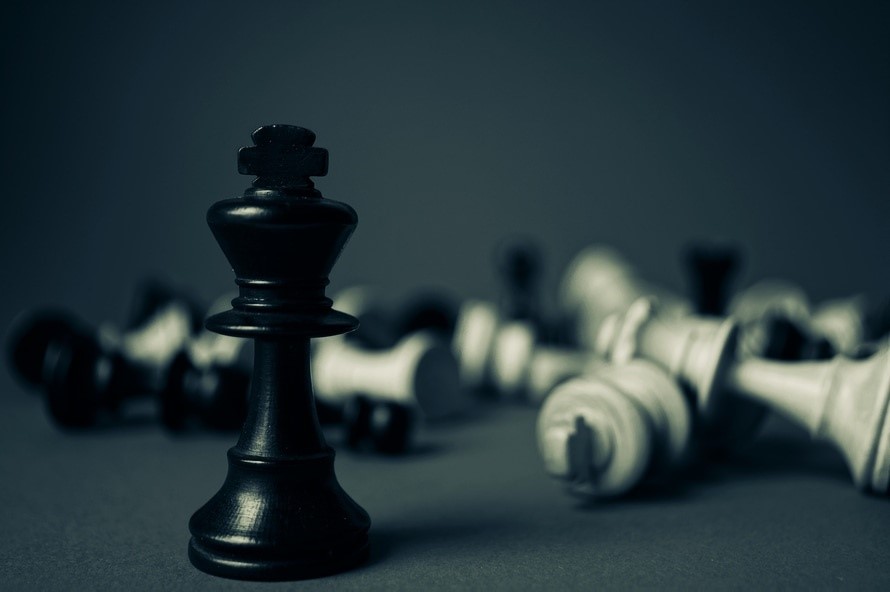 2. Let's be practical
If you've never worked before, it's going to happen eventually. You'll secure a graduate job and will have to apply what you've learnt at university to your profession. But it's your first professional job and you truly don't know what to expect. "If I don't  get how to do a task, is it okay to ask someone for help or does that make me look inadequate?" "Should I introduce myself to everyone individually or let them come to me?"
A placement not only provides you with practical experience but teaches you proper workplace behaviour too. One thing you will realise quickly after starting a job is that textbooks can only take you so far. It is in everyday tasks where you learn from your mistakes and grow with constructive criticism. You will overcome challenges so that you can expand your knowledge and skill set.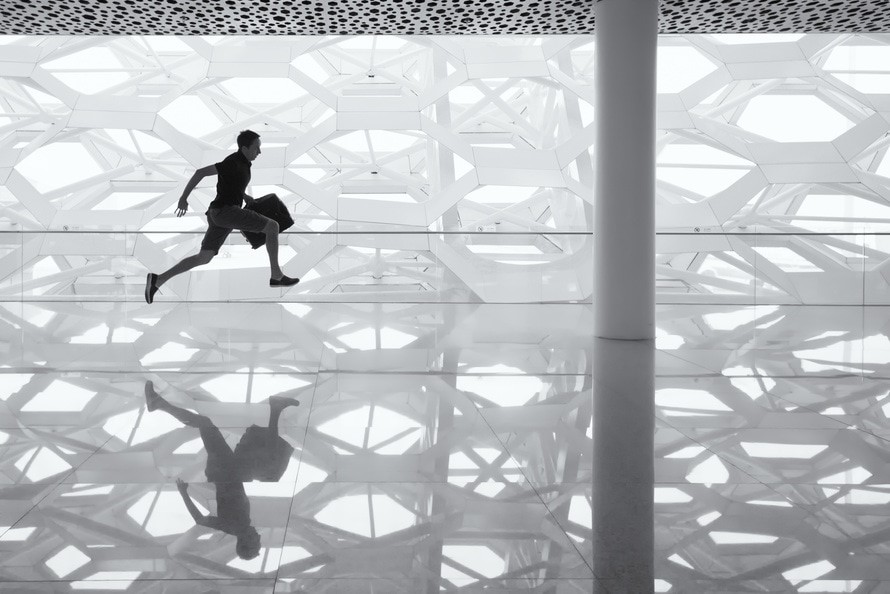 3. Network connection: Strong
I'm sure many of you have been told it's important to build a professional network of people. This is a lot easier said than done. During university, many students prioritise their course work over making industry connections. By doing a placement, you can contribute to your education while also meeting professionals within their field of study.
You have the opportunity to interact with colleagues who have experience within the industry you hope to have a career in. Once you settle in you will build a relationship with these individuals. Their arsenal of knowledge will be the gift that keeps giving. If you work hard and leave a good impression, you not only build up your network, but strengthen it as well.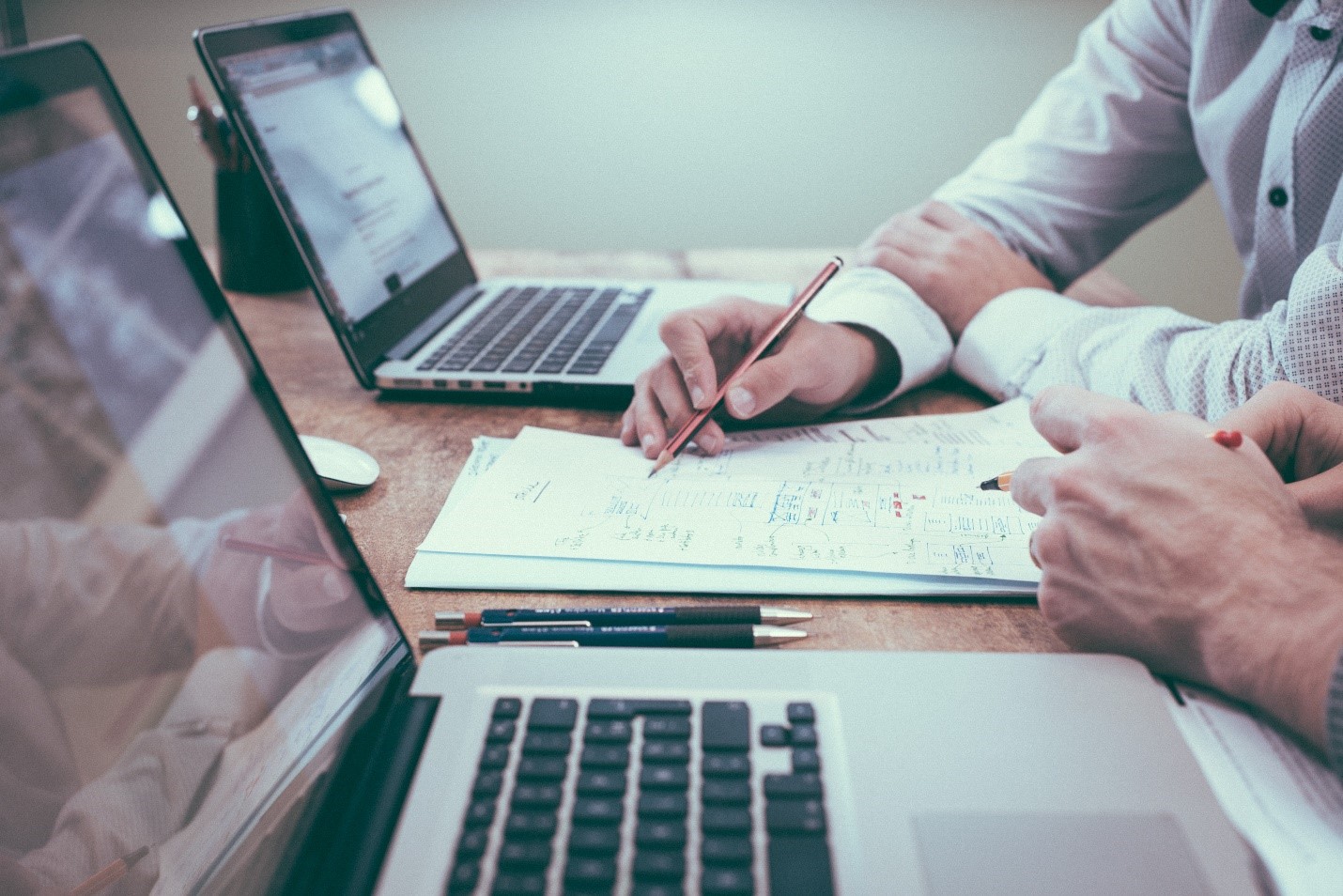 4. Money for your thoughts
Yes, I'm enticing you with monetary incentive. Let's not pretend this doesn't matter. Because if you're like most university students, you're probably living off the infamous Raman noodle diet. Hoping the day where your student debt sucks your bank account dry never comes. Sorry for the dark turn this just took, but it had to be done to show you that there is light at the end of the tunnel. Placements are usually paid!
Are you are a student who needs to work while completing your studies? You should consider doing a work placement over a casual job. It puts you in a position where you can earn an income and gain significant work experience for you career.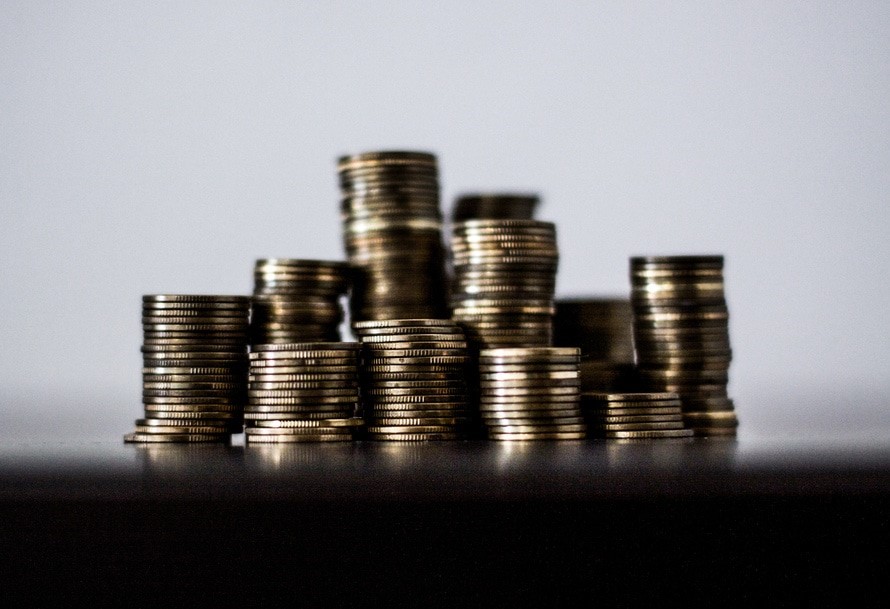 5. Yes, it is worth it
One of the biggest reasons why students should do a placement is because they won't regret it. I have seen students come back more confident in their abilities after completing their work placement. It also fuels them by motivation to keep climbing the achievement ladder.
Even if you end up with the toughest boss and the most demanding tasks the experience will still be valuable. Difficult situations can help you prosper as you overcome challenges.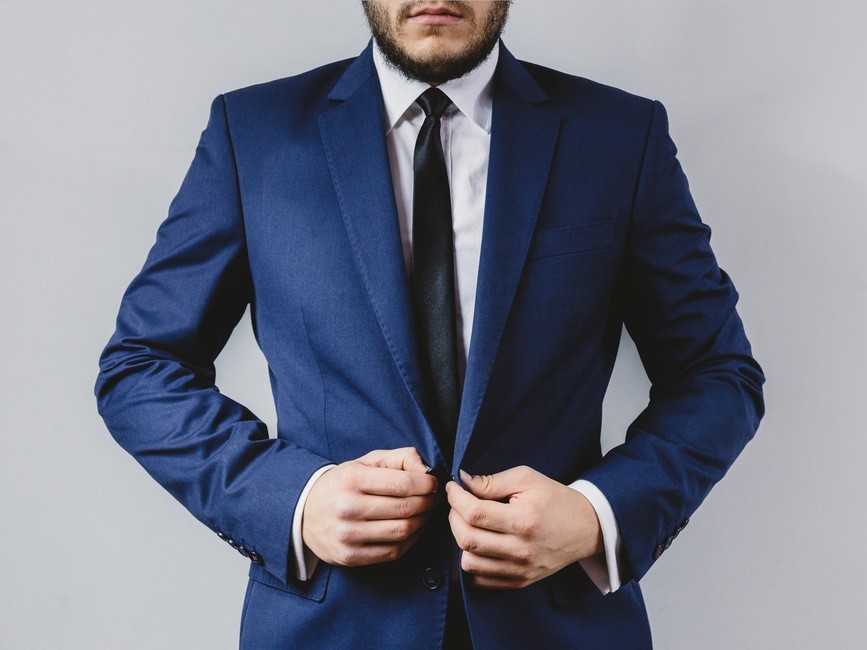 I hope this blog post encouraged you to consider taking on a work placement during your studies. Don't miss out on what SBS has to offer! For more information, you can visit the placements and internships webpage. Or contact the Employability Hub.
Comments Off

on 5 reasons why students should do a work #placement!
---