Re-Tagged is run by Enactus Salford and aims to collect pre-loved clothes from students and staff using collection boxes located across the campus, which will then be cleaned and sold at regular stalls throughout the year. The profits will be split equally between The Butterfly Effect, Enactus Salford's other project, which aims to help college-aged students in Salford considering university to tackle mental health issues and other barriers to accessing higher education, and Mind in Salford, a national charity which provides crucial mental health services and support.
They are tackling the growing issue of over-production and 'fast fashion' by reusing clothes in good condition that would usually be thrown away or forgotten, eliminating the negative stigma around used clothes. With the help of fellow students and the Students Union, the team will hold their first stall on Tuesday 24th March, at 'That End' (Activities Space) in the SU, between 12 – 4pm.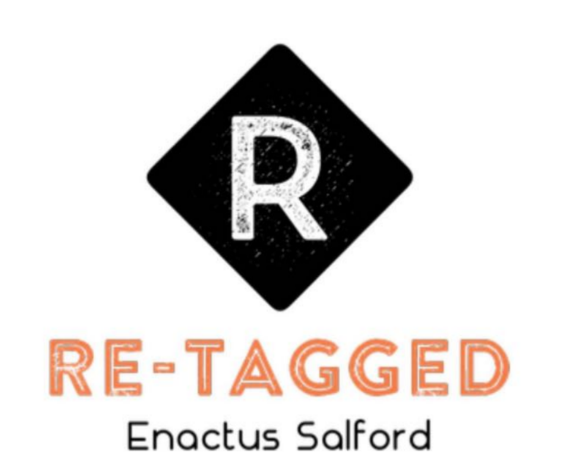 There are boxes located at the Library, Peel Park Quarter, the John Lester and Eddie Coleman accommodations, the Students' Union, the Faith Centre and the MediaCity Salford campus reception, so any clothing donations, big or small, would be hugely appreciated.
Re-Tagged focuses on tackling SDG 12, 'Responsible Consumption and Production', by promoting the re-use of clothing, whilst raising funds and awareness for mental health services here in Salford, so students, staff and the public can access the help that they may need.
Get involved by bringing in your unwanted clothes and get along to the stall on March 24 if you want to find some pre-loved gems!
If you have any questions, please contact Jade McLaren at j.mclaren@edu.salford.ac.uk.