Want to be trendy? Become sustainable.
We can't deny that ordering a parcel containing new clothes we have nowhere to wear in lockdown, wasn't the highlight of the week. However, what we probably didn't realise was how damaging fashion can be to our world and how unsustainable the term 'Fast Fashion' really is. I have found some creators and artists that I want to share with you, who are creating fashion items that are completely sustainable. I have mainly focused on brands that are repurposing 'ugly' polluting items and turning them into something beautiful.
---
OceanZen Bikinis
Founded by Steph Gabriel, the "forefront of our ethos and the design and development of our swimwear" is sustainability. A brand that is proud to be taking part in the shift in the fashion industry right now, where sustainable fashion is not just a trend, it's here to stay. One of the first places you would find yourself wearing these beautiful bikinis is the beach, however, no one wants to go to a polluted beach with a sea with no life. "Every year around 640, 000 tonnes of 'ghost fishing gear' enter our ocean and become adrift. These can stay in the ocean for up to 600 years and are the silent killers of our marine life." This is why OceanZen takes these horrific statistics into consideration when creating the fabric for their bikinis and want to help make a change. In 2014 they started to use the revolutionary fabric that supports the removal of marine debris in our oceans, and pushing it even further they continue to manufacture swimwear pieces made of nylon waste, such as recycled plastic bottles and fishing nets that have been recovered from our oceans and recycled. A factor that is often forgotten about when buying online, however, is that a massive contributor to waste is the packaging that our beloved clothing arrives in. This is not a problem for OceanZen, as they package orders in reusable cotton drawstring bags and their shipping satchels are made of 100% biodegradable and home compostable materials. To top it off, they turn any leftover fabric into hair scrunchies! Waste not want not!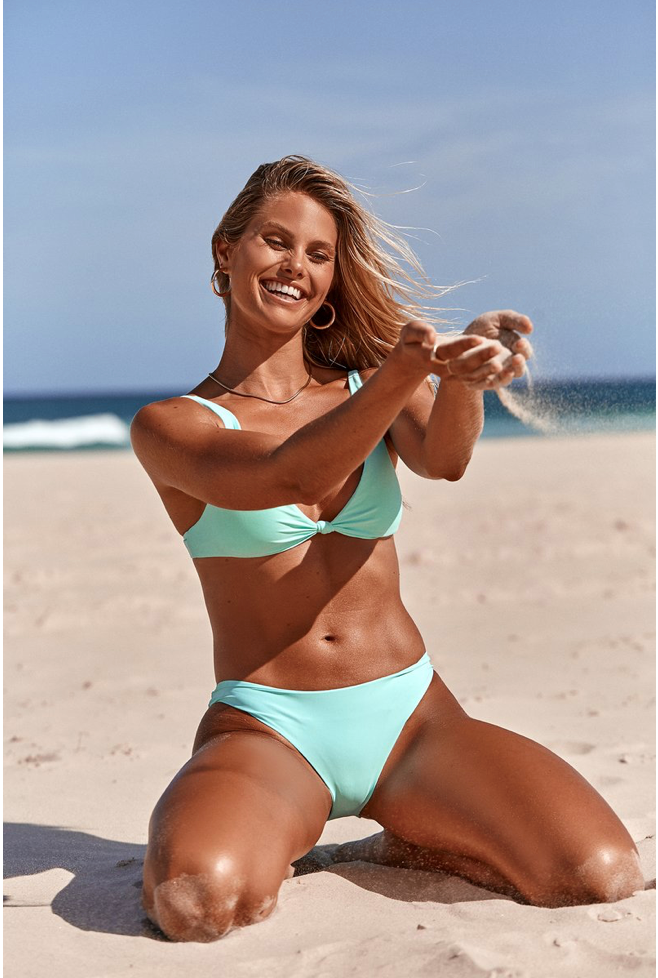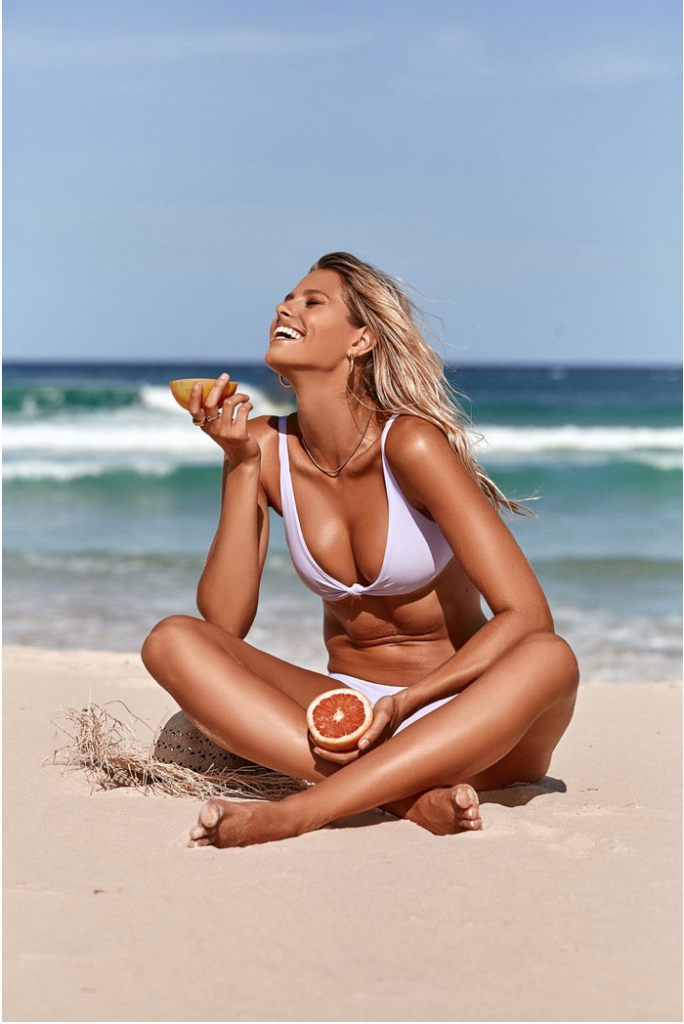 Website: oceanzenbikini.com
Instagram: OceanZen
Katie Jones Knitwear
Katie Jones knitwear/crochet brand is a family-run fashion creative space by Katie and her mum, Annie. I love how fun, colourful, bubbly the brand is whilst still so focused on sustainability and her Granny's ethos of "making something beautiful from nothing and consciously addressing issues of over-consumerism" I feel is something we should all be inspired by. She creates her designs by using upcycled materials and making use of the surplus, therefore creating little waste which we know is a massive problem within the fashion industry. Her designs have blown up worldwide, from being stocked in stores to featuring on the pages of global fashion publications. Katie has created a community within her brand; she brings people together with all the same passions, whether it be art, knitting, sustainability, or more. This sense of community is further developed within her 'make-it-yourself' collection, where people can download designs to follow and create art and clothing from the comfort of their own home. By creating this collection, she's sharing that 'handmade' feeling and giving people the opportunity to join in with her creativity.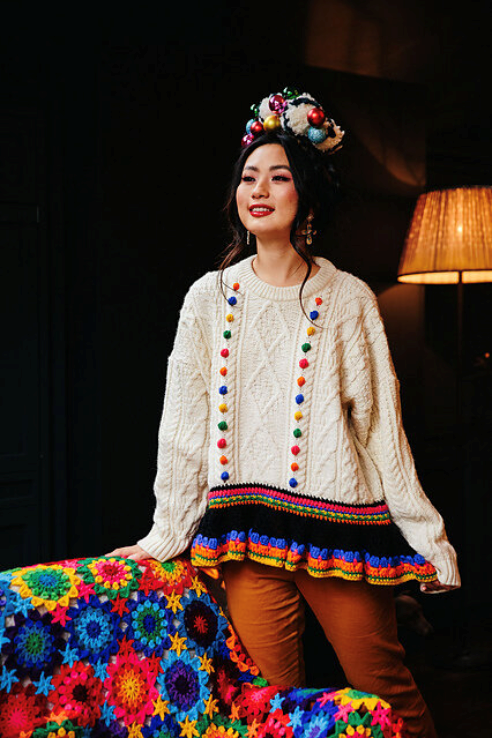 Website: katiejonesknit.co.uk
Instagram: KatieJonesKnit
Greater Goods
Founded by Jaimus Tailor, this diverse brand focuses on creating recognition towards producing pieces out of reclaimed materials, and how recycling is so important in the current climate and by doing these things the future is amazing. Changing it up slightly, Jaimus doesn't just create fashion items – he has also started translating his practicality into making woodwork and carpentry items, as well as textiles and clothing. However, taking it back to where it all started for Greater Goods, Jaimus decided to turn his beloved North Face jacket into something that could carry on its life with him and give it a whole new purpose. This was a tote bag. He learnt from his mistakes and you could say that his mistakes often created success, whether it be a new stitch, pattern or style. After sharing his first-ever tote bag creation online in 2018, he started to gain recognition, which has led to many collections and projects based around upcycling and making use of the unwanted. He is giving items a new life and a second chance, whilst being completely sustainable at the same time. At first, he used to search through websites and platforms such as Depop and eBay to buy people's preloved Gore-Tex products, or he would be the first person his friends and family would give their old items, too. Now he is fortunate enough to have brands send him damaged or out of warranty products to create with. Each of his creations/Tote bags are different and unique, meaning nothings ever boring or dull within Greater Goods.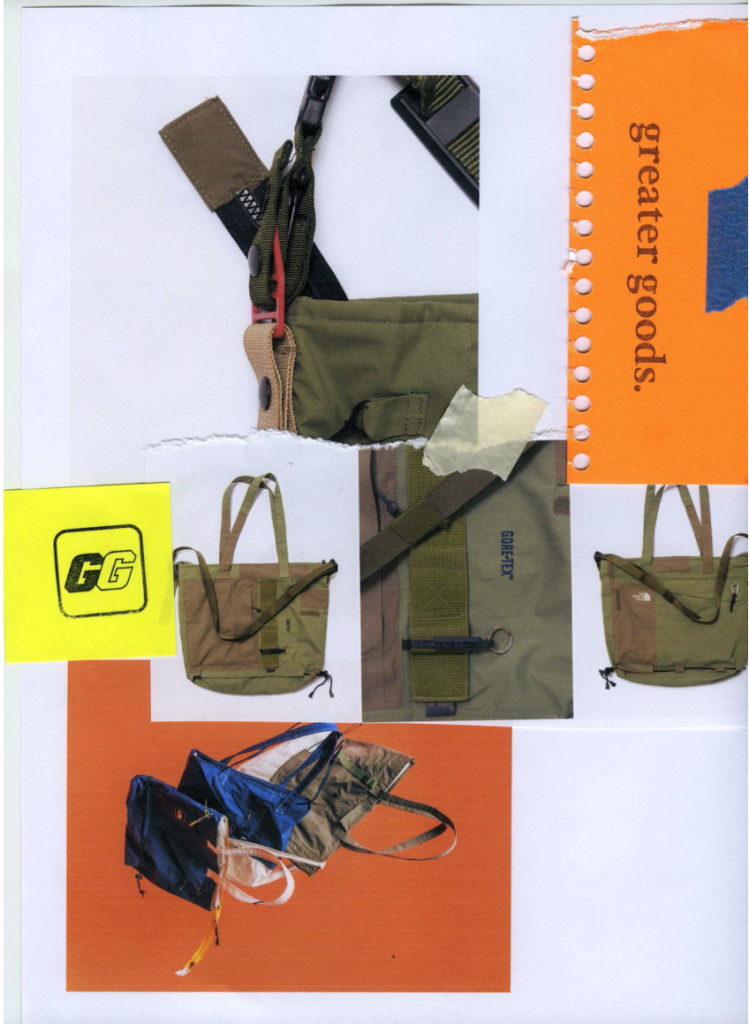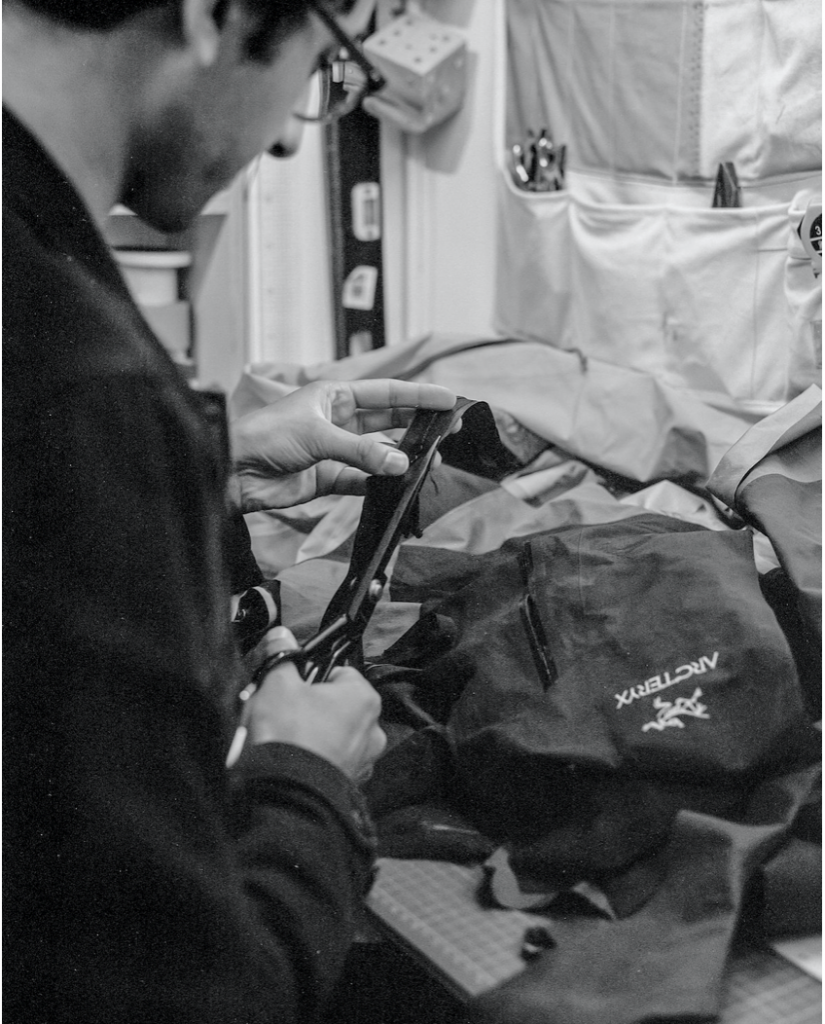 Website: greater.goods.online
Instagram: Greater.Goods
These 3 amazing sustainable and upcoming fashion brands are perfect examples of how fun and easy creating sustainable clothing and fashion can be. They are 3 so different and diverse examples, however they all share the same ethos of upcycling the unwanted and ugly to create something edgy, wonderful and beautiful. Whether you find yourself looking at their websites and Instagram's, or feeling inspired to be creative yourself, I hope in some way we can all adapt to make fashion more sustainable and ultimately more fun.
---
About Isobel
Hi, I'm Isobel Webster and I'm studying Fashion Image making and styling at Salford uni. Ever since high school I have had a passion for photography and the more I progressed the more I fell in love with Fashion photography. I enjoy being creative and learning something new. I feel heavily inspired by big artists and small independent creators as I like to think that one day hopefully I will be working in the industry I love. 
Find Isobel's work on her Instagram: izzyw_photos