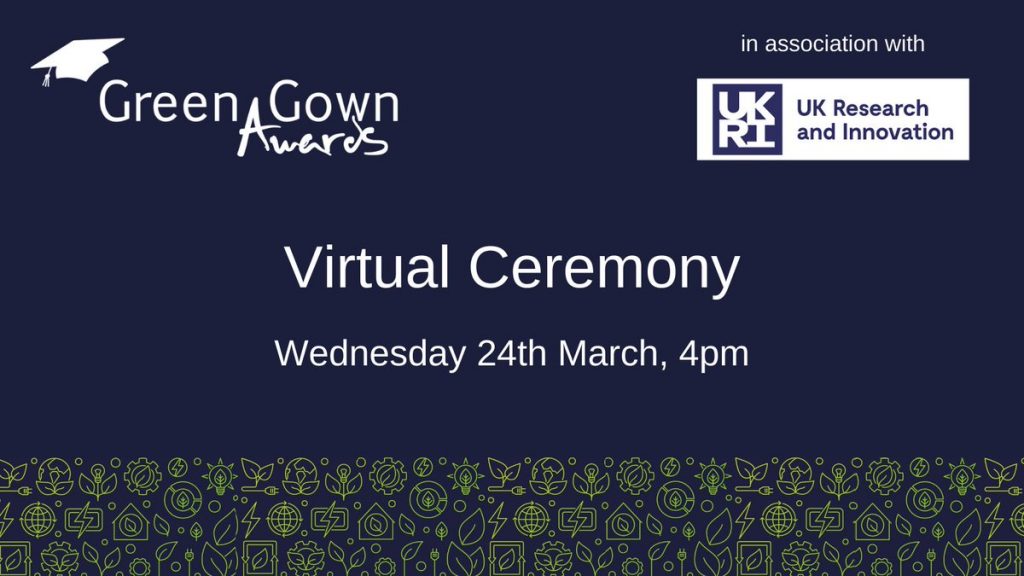 The Green Gown Awards are the most prestigious recognition of best practice within the further and higher education sector. Established in 2004, the aim of the Awards is to show recognition for exceptional sustainability initiatives undertaken within the education sector, and to highlight the role of universities and colleges in educating the next generations about sustainable and conscious solutions to the current challenges.
We're delighted and proud that two projects created by our staff and students from the School of Arts, Media and Creative Technology, are finalists in the Next Generation Learning and Skills category.
Collaboration: Learning and Sharing Together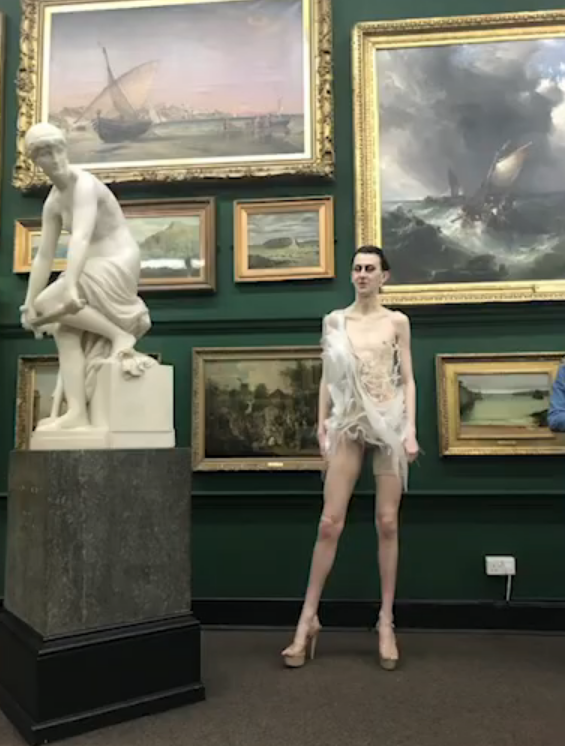 The purpose of this project was to address the environmental impacts of the fashion industry, and equip students with skills and confidence needed to develop sustainable solutions and drive change as creators and future employees.
As part of the Collaboration: Learning and Sharing Together module, Fashion Image Making Styling students were asked to complete a Caring Sharing assessment. With ethical environmental consciousness at its core, the assessment required them to collaborate in groups to create a full 'zero waste' look. The challenge was to consider environmental aspects of every element of the look and use no financial resources, relying instead on the idea of 'repurpose, resource, rethink'. The resulting projects were exhibited as part of Go Green Salford 2020 and included many amazing ideas such as recreating the Louis Vuitton logo as a Green Party collaboration, patchwork blankets made from oil rig boiler suits, luxury sculptural dresses out of plastic waste, and trainers with soles carved into patterns to spread the message. One of the groups also created a series of mini-magazines and held sewing and dying workshops for children at a local school.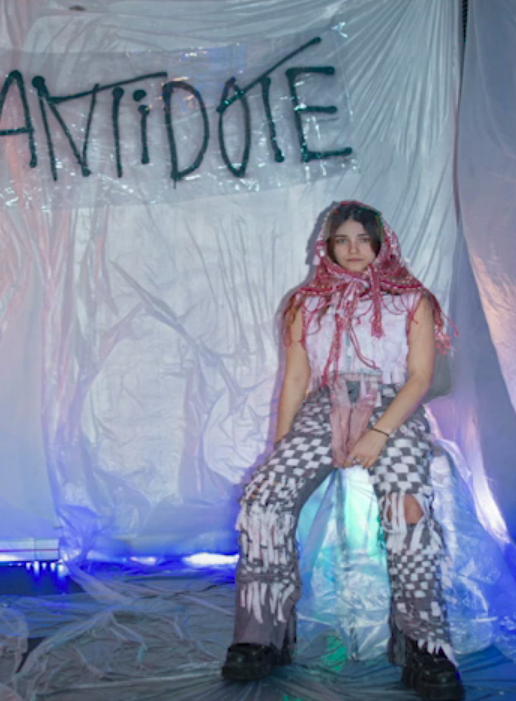 As a result of the students' creativity and collaboration, the project ended up involving not only the University but also the wider community, and made an even bigger impact than originally anticipated.
Here you can find more about this project.
Extinction Rebellion Takeover – Creatives prove that change can happen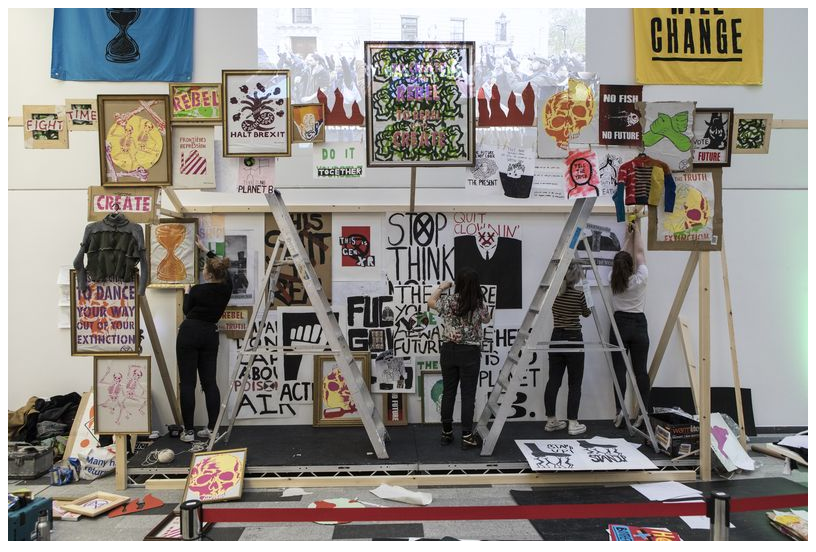 This day-long event took place in November 2019 as a result of collaboration between the University of Salford, Design Manchester festival, Extinction Rebellion's Art Group and a range of other professional creatives including Yas Banks (UoS Alumni), Kaye Dunnings & Willy Brothwood (Glastonbury Festival) and Anna Mullin (Sneaky Racoon). It was attended by over 200 students from our University and numerous other institutions from across the region.
The event was designed and delivered in a way which demonstrated the principles of circular economy in practice by utilising materials leftover from other projects, such as waste from 3D design workshops, instead of buying new ones. Students were also asked to bring items with them for a fashion styling swap shop and a sustainable fashion workshop where they were asked to make sweaters from just eight pairs of old socks.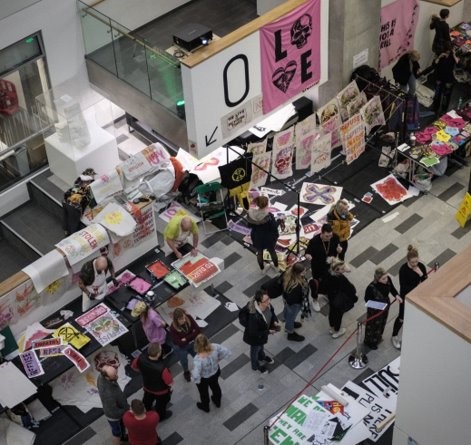 The event aimed to inspire and empower students by celebrating their creativity and the impact it can have on global issues, such as the climate crisis. It involved a range of activities including debates, poster workshops, punk publishing sessions, and creative writing lessons.
Here and here you can find more about this project.
---
The virtual Awards ceremony will take place on tomorrow, Wednesday 24th March at 4pm.
Well done and good luck to the finalists!