BA Fashion Design student Logan McCage travelled from Middle Tennessee State University in America to spend a semester at the University of Salford. It became an experience she would cherish forever. We spoke to Logan about her time here.
Hi Logan! How did you come to study at the University of Salford?
One of the tutors from Salford came to visit my home university. He spoke in one of my classes about studying fashion as an exchange student, and was so inspirational. It sounded like he was describing my dream school, and from that moment on I knew I had to go. Also, who wouldn't want to spend a semester in England?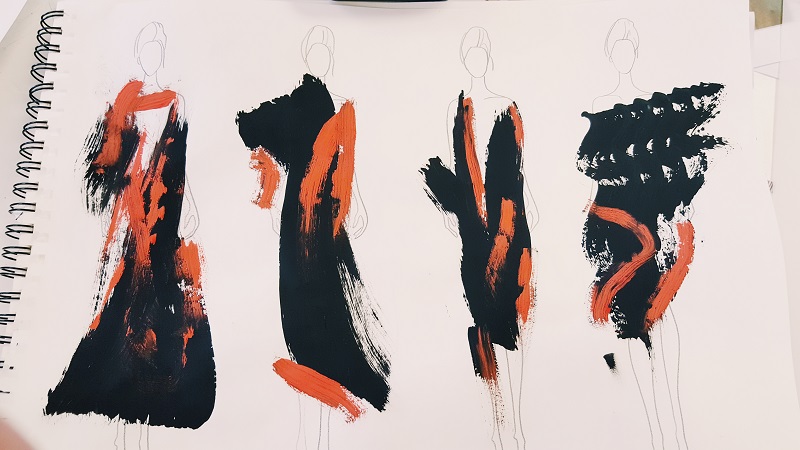 What course did you study at Salford?
I studied BA Fashion Design in the School of Arts and Media.
Tell us what you liked best about your course.
I loved everything about the course. It was hard work, however, and it pushed me to think beyond how I normally think through research and observing and exploring my surroundings. It also gave me an opportunity to explore who I am as a designer, through developing skills and techniques, and who I am as a person, through questioning why I think the way I do. Now being back at home, my classmates and professors can see huge positive growth. I love the person I have become, and I am more confident thanks to my course at Salford.
What about your coursemates? Did you get along with them?
Words cannot describe the love I have for my coursemates. They are the most inspirational and unique people I have ever met. They have this sense of positive and creative energy that is infectious and so fun. I looked forward to Thursday nights outs, lunch at the pub, and seeing them every day at uni. I was surrounded by people who were passionate about what I loved. Every moment we spent together was a guaranteed good time. I enjoyed talking about my home, and loved learning about theirs.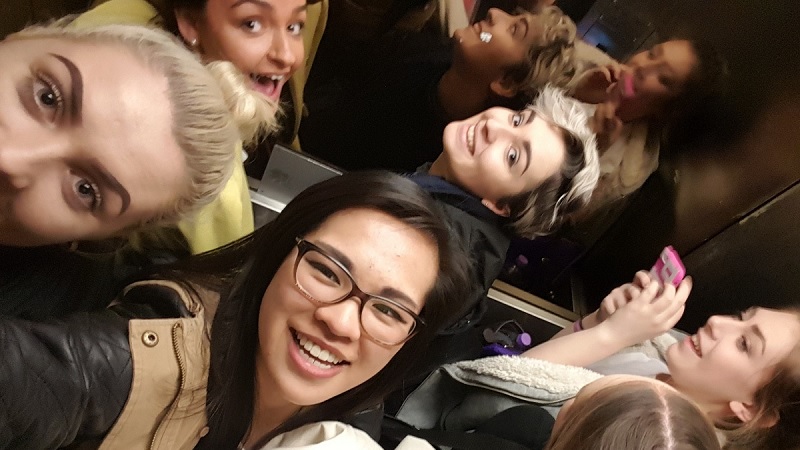 What did you like about Salford?
I liked the atmosphere of Salford. It is completely different from my home university. It is full of creative energy and inspiration. The environment was encouraging and welcoming. There was always someone there to answer a question or to help. The resources and opportunities were incredible. It felt like home.
Sounds great! Any favourite moments from your time here?
One of my favorite memories surprisingly was finals week. It was extremely stressful. For a week straight, my friends and I worked all day in the studio, had a break for dinner, then spent all night in the library trying to get our work done. However, the adrenaline from those late nights together full of laughter while trying to meet deadlines is something I will cherish forever. We were beyond exhausted, but we were doing what we loved with people we loved.  I would not have my last weeks in Salford any other way.
What would you say to anyone considering studying at the University of Salford?
Go. You can read my about my experience, but your experience will be so unique and more meaningful. At Salford, I gained a new perspective through being surrounded with the diverse personalities and views Salford attracts. I also learned how to look at every challenge and opportunity as an adventure. What I learned from my courses exceeded my expectations. I am more confident in my course of study, and I love how my experience in Salford has shaped me and showed me who I want to be.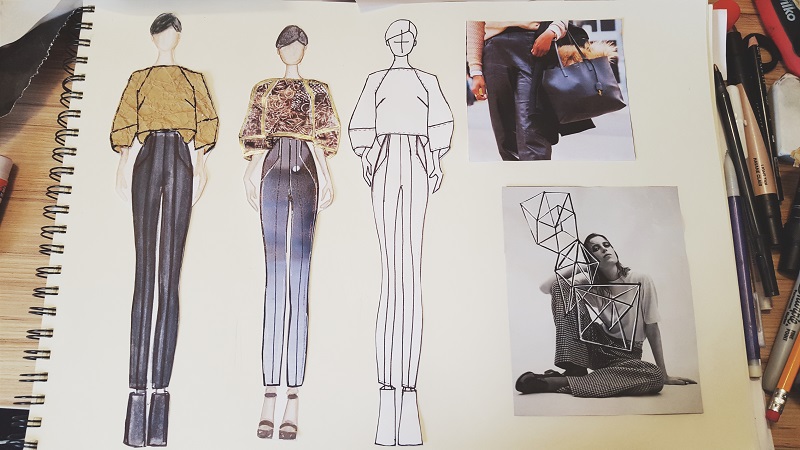 We're so pleased you had a good time with us. Anything else you'd like to add?
Just that my time in Salford was the most amazing experience of my life, and I plan to return. I love Manchester, the University, and my new family of friends. Nothing will ever compare to my experience. It is a huge part of me. I wish the experience didn't go by so fast, but I am thankful for the time given. I am proud to say I was a student at the University of Salford.