Sarah Raza is a 3rd year Business and Financial Management student who is also President of the Raising & Giving (RAG) society at the University of Salford. She spoke to us about the work RAG does and how students can get involved:
Hello Sarah, just what is RAG all about?
RAG is the Raising & Giving society, what we essentially do is pick five selected charities to work with throughout the year. Of our five charities we pick two international and three local charities so we're working to improve our local area. We also consider charities on a case-by-case basis.
How did RAG start?
RAG started a while back at the University, but last year it was shut down because it hadn't been passed on to another committee. So in May I restarted it with the purpose of completing fundraising. In the past two years my friends and I had been doing multiple fundraisers and we never had a way to help us. In that way RAG acts as a portal to help people and get fundraising ideas across. Now almost all of the fundraising efforts at the University come through us.
Can students join at any time of the year?
Any time, there's no restriction. In terms of becoming a committee member there's an application process that we go through. Normally everyone passes, it's just a skills assessment so we can decide how to allocate you.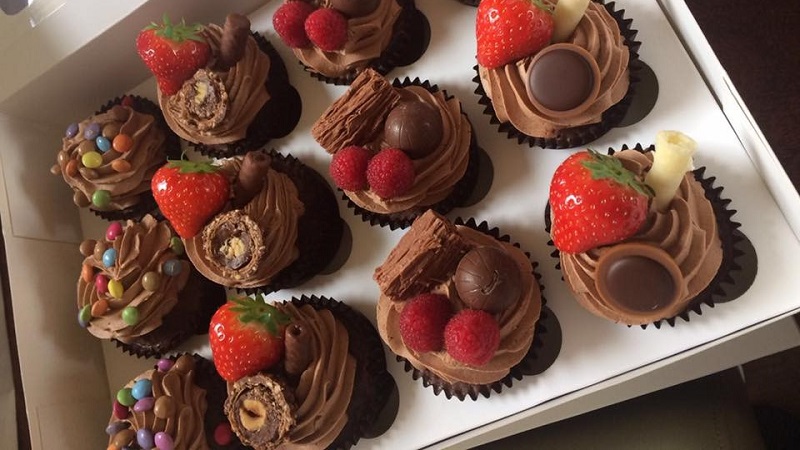 How does RAG choose the charities it will raise money for?
We email the charity and look at what they do. We get weblinks that show us exactly what they're doing and their donation policies. We look at them and vote. In the case of voting I choose to abstain as I think as President if I were to vote for something it might add a bit more weight to one charity unfairly. In order to prevent any kind of issues I let the committee vote and go along with whatever they've voted.
In what ways do you raise money for the different charities?
There's five charities, so there's five charity project managers. Each has their own designated charity, so they come up with an event to manage but I give them a budget to work with. I oversee the main parts of the events, but essentially it is their idea. I get a charity for myself, mine is KidsCan so we'll be doing a Winter Bazaar arranged by me. We're also trying to arrange a trip to the cancer lab to show people their money is going to the right place.
What we have noticed is that it's quite hard to manage something on your own, so we get partners to try and help us, and on the day we all work together.
How does RAG incorporate the students at Salford?
Our committee is made up of students, but we try and get different people to our events as well as our stalls. The activities fair was good in terms of getting people down, but we try and do socials so the students can enjoy themselves and it's not just fundraising! We're taking a trip to the Christmas Markets, which I'll have to admit is something I'm really excited about.
We try and take the craziest and weirdest ideas and turn it into something more fun for a good cause. One of the ideas I've had was Complete Chocolate Day.
That sounds fantastic!
It's something we're definitely putting into action, I'm quite looking forward to it!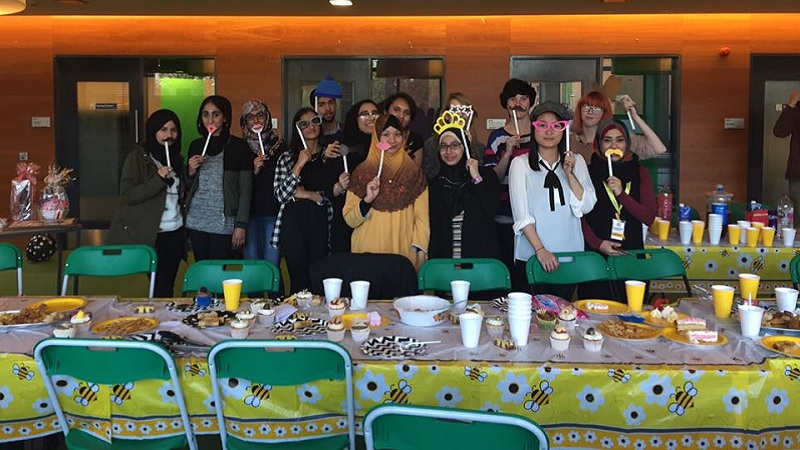 What events does RAG have planned?
We will be doing an Escape the City event for KidsCan next semester. I'm planning to hold RAG Week, so that will be five days and five charities, something different every day. We'll also be covering the weekend afterwards.
On top of that we're working with Enactus. The idea is to start doing literacy lessons for the people in the Salford community. We're looking at doing these lessons at the Pendleton Gateway. It would be a voluntary thing, people would be volunteering to do this and help the residents of Salford.
Will it be RAG members taking part in these events?
Not just RAG members! We have our committee members but so far in the events that we have done lots of people volunteer. If they don't volunteer to give cakes or something then they volunteer to be there and help out. It's become so that everyone who has been volunteering has joined RAG afterwards so I guess we're doing something right there!
Tell us about the Humans of RAG page.
We've got another Facebook page which we've called Humans of Salford RAG. The idea is to highlight the different personalities that we get attending our events. It outlines the types of people who come to RAG and the reasons why they come. It works a little like the Humans of New York page, but not that grand!
What is the future for RAG?
Well this is my last year at University, so I'm trying to make sure that we help as many people as possible. RAG Week is something I've got big plans for, so I'm hoping it gets carried on. I'm very much hoping it becomes a regular fixture in the University calendar.