The final year of university can be tough. Dissertations and part-time employment paired with graduate job hunting and exams are enough to cause even the most laid back student a bit of stress. 
It's very important not to let yourself get too caught up with feelings of angst or to develop a severe lack of motivation. Taking time out each week and putting your energy into something which isn't directly university related can help you to feel refreshed and remain engaged afterwards.
While some students might opt to spend an evening each week soaking in the bath, others may choose to cook something nice for themselves and their housemates. Playing a sport or going to the gym could be a regular form of release for some, while spending a few hours drawing or painting could be too.
I've inadvertently found that my personal approach to relaxing during my non-stop final year is to attend an event or visit a new place a few times each month. As part of my Student Social Media Assistant position with the University of Salford, I'm required to find local events to advertise through our social media accounts each week. Some of these have really appealed to me and I've therefore chosen to go along myself.
Here's a snapshot of some of the events and places I've attended over the last month, all of which have provided me with a much needed pick-me-up: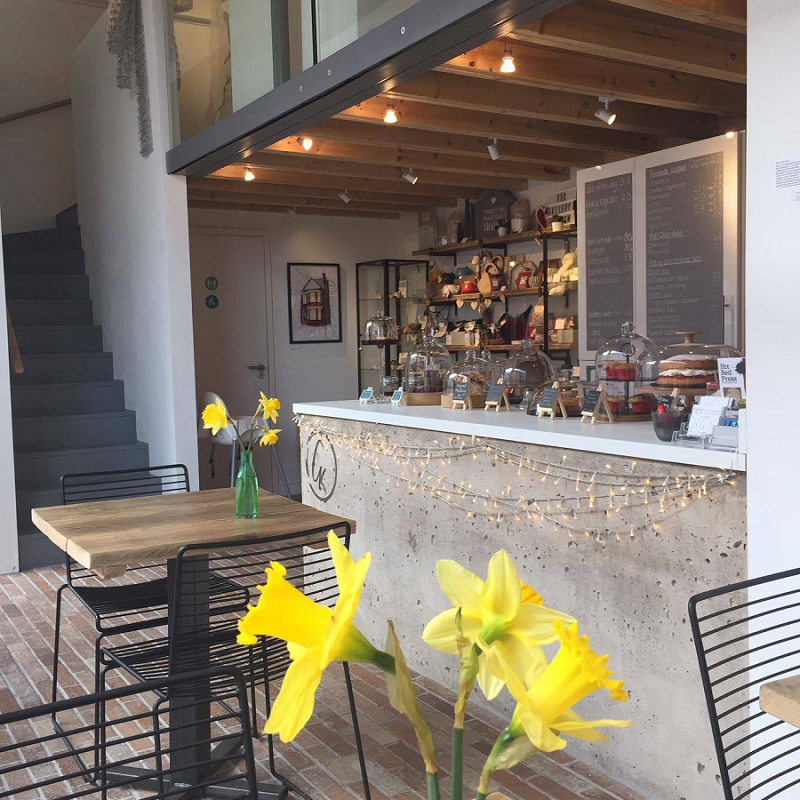 This lovely place was brought to my attention after finding out that artwork by Salford students was being displayed in the gallery section. The name probably gives it away – it's a really nice tea room paired with an art gallery.
After meaning to visit for a few weeks and repeatedly failing to spot the tiny location as the bus flew down Chapel Street, myself and one of my housemates decided to go and find it when we both had a day off. Coincidentally, I was writing about my day for the University's 'We Are 50' celebrations.
We spent about an hour here and it was a really nice and peaceful atmosphere. I had a piece of homemade lime and berry sponge cake, which was lovely, and my housemate enjoyed a HUGE (and fairly priced) coffee.
I enjoyed this place so much that it made my '6 unique coffee shops in Manchester and Salford' list. With its nearby location and friendly service, I'll definitely be heading back when I need to unwind.
salford and manchester people! visit these cool places – including @gk_gallery, @ZiferblatEdgeSt and @takkmcr https://t.co/VsUHv0V9pb

— Hollie Rees (@holliejrees) March 24, 2017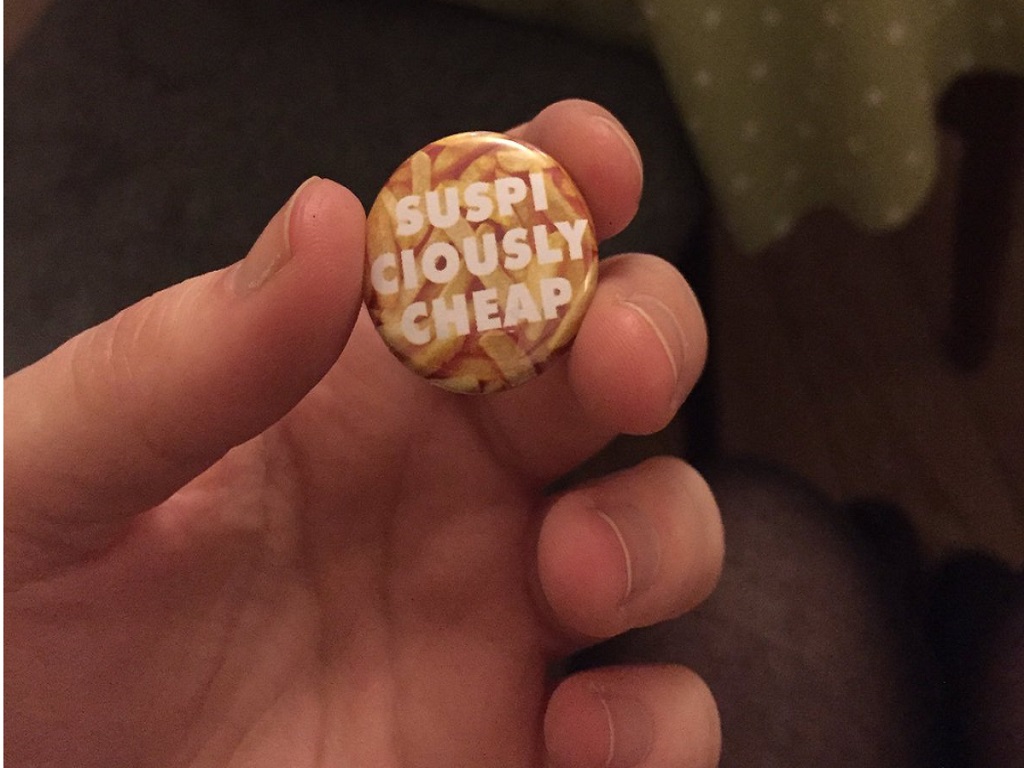 I've got to admit, I've never really been interested in seeing live comedy until the start of this year. I've always loved going to gigs, but going to comedy clubs never really crossed my mind.
Another of my housemates convinced me to go along to XS Malarkey at The Pub/Zoo shortly after Christmas and I loved it! We've been back lots of times since and seeing live comedy is now definitely up there with my favourite things to do.
After spotting Suspiciously Cheap Comedy – made up of Salford graduates – was coming to New Adelphi theatre, we got tickets and looked forward to it for weeks. Based in London, the group brought their well-attended show home for a one-off evening.
It was a very, very funny evening, with stand-up acts such as Luisa Omielan and sketch groups like Gein's Family Giftshop. It was the exact distraction required from deadlines and tickets were only a fiver!
What a night. Thank you Alun Cochrane, @luisaomielan + @TigcoRiches for smashing it; @createatsalford for having us; and the 💦 audience.

— Suspiciously Cheap Comedy (@suspiciouslycc) March 14, 2017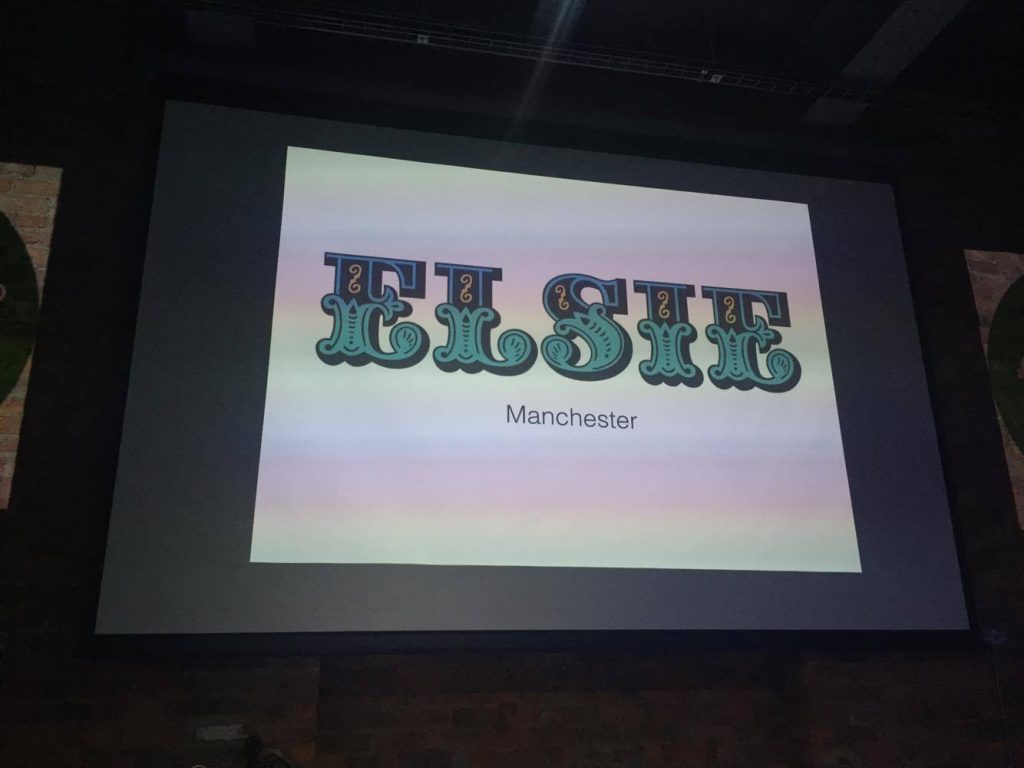 Attending this talk held at the Northern Quarter bar, Texture, left me feeling full of inspiration, motivation and creativity. It was delivered by Les Jones, the creator of one-man creative magazine, Elsie.
I'd never heard of Elsie Magazine before the talk, but left a couple of hours later knowing the ins and outs of starting up an independent magazine.
Despite being delivered in the style of a lecture, the venue and content ensured that it didn't feel like it was just a longer day in the classroom. With around fifteen people there, it was a really informative and interactive evening – there were also freebies!
If you need a creative boost and Les ever happens to head back to Manchester, I'd definitely recommend going along to one of his talks.
Great night hosting Elsie Magazine LIVE! in Manchester. Next event is Bournemouth 26th April. Tickets are here: https://t.co/b68iwIYLM1 pic.twitter.com/2AdFoI1F79

— les jones (@elsiemagazine) March 31, 2017
I hope you've found my personal guide to beating stress useful! Let us know how you deal with university stress in the comments below, or tweet us at @SalfordUni.