There's no denying that Manchester is known for grey skies and rainy days, so when the sun does shine, it's important to make the most of it!
With the summer months coming up and exams and deadlines nearly over, I've put together some suggestions of things to do on those long awaited sunny days.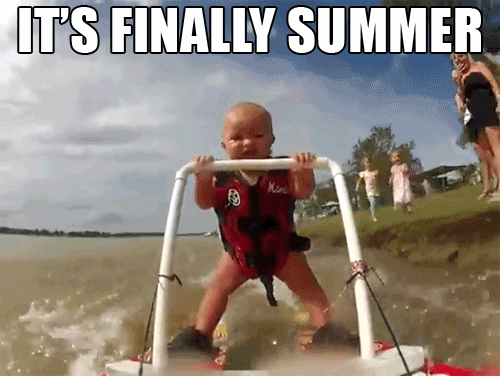 Cool down with a drink at The Shack, Salford Quays
As soon as the sun makes an appearance, so do The Shack's deckchairs. How does relaxing with a cold drink and a group of friends sound? Pretty great! The outdoor bar is located right outside The Dockyard and offers alcohol, soft drinks and snacks.
Back up and running for the first time since 2014, these picturesque fountains within the city centre hot spot make it the perfect place to spend an afternoon in the sun. Pack a picnic or grab lunch from somewhere nearby and join the crowds.
Hold a BBQ in the garden
You don't even have to venture very far for this one! Chip in with the housemates, get a disposable BBQ and pick up some supermarket grub. An afternoon spent in the garden can be lots of fun with sunshine and the right company.
Go for a walk around Peel Park, Salford
No money? No problem. A walk around a nearby park won't cost a penny and you can stay out for as long or as little as you like. Take in the scenery, breathe in the fresh air and get that perfect Instagram shot!
A sunny day really isn't the ideal time to be making big decisions. However, when it comes to ice cream, that changes everything. You'll undoubtedly be spoiled for choice but once you sit back and enjoy an ice-cold treat, it will all be worth it!
😎why?