Liam Kennedy is a second year BA Television and Radio student and one of the Station Managers at Utter Radio, the University of Salford's newest student radio station. He spoke to me about Utter, how students can get involved and what the future holds for the up-and-coming station.
Hi Liam! What is Utter Radio? How did it begin?
Utter is a speech-based station which consists of various genres, including news, drama, sport, comedy, magazine and poetry.
Before Utter was created, students from across all years would produce entertaining, engaging and exceptional content for assignments, however it would only be heard by their lecturers. Utter was launched so students' work could broadcast on a set platform and be heard by an audience for the first time.
Since October 2016, the station has been the voice and sound of the TV & Radio course at Salford. A range of students produce both live and pre-recorded programmes which run alongside the graded content and weekly schedule.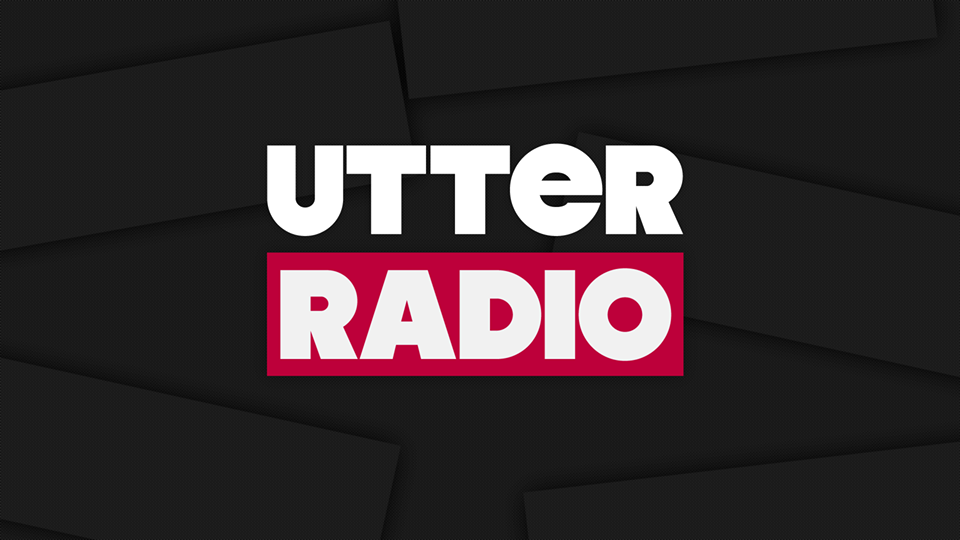 What kind of facilities does the station have?
Utter Radio broadcasts from the studios at the University of Salford's MediaCityUK campus. These state-of-the-art studios are fitted with electronic desks and Highlander playout software which is also used by the BBC.
We have teamed up with Manchester based company, Radio.co, which is a software to launch online radio stations. By using this, we can set up a live stream from anywhere with an internet connection. By having this feature, it will allow students to be more creative in their programming and encourage the use of outside broadcasts, meaning that location will never be a restriction.
Who can join Utter Radio?
One of the best things about Utter Radio is the fact that students from any course can join. Despite the main purpose of the station being to provide a platform for TV & Radio students, any student can get involved with scheduling, social media, presenting or producing.
As Utter is part of the University and not a society, there is no joining fee. If a student has an idea for a one-off special or series, they just need to get in touch.
What does the future hold for Utter Radio?
We have plans to widen and add more variety to the ever growing schedule by enticing even more students. Considering we have only been broadcasting for a few months, we have come a long way.
You can keep up to date with Utter Radio on Twitter, Facebook and their website. If you would like to get involved, email: station.manager@utter-radio.co.uk