Within most courses at the university there are many experiences and opportunities to aid your study. I spoke to second year student Shaun about his experience so far studying BA (Hons) Geography here at Salford. He tells us about his time on field trips as a part of his degree and what it's like to experience geography within real world situations…
Hi Shaun! Firstly, why did you choose to study Geography?
I chose to study Geography because throughout my education Geography has always been my favourite subject! Taking Geography at degree level has enabled me to increase my understanding about the environment and natural processes that occur on our planet.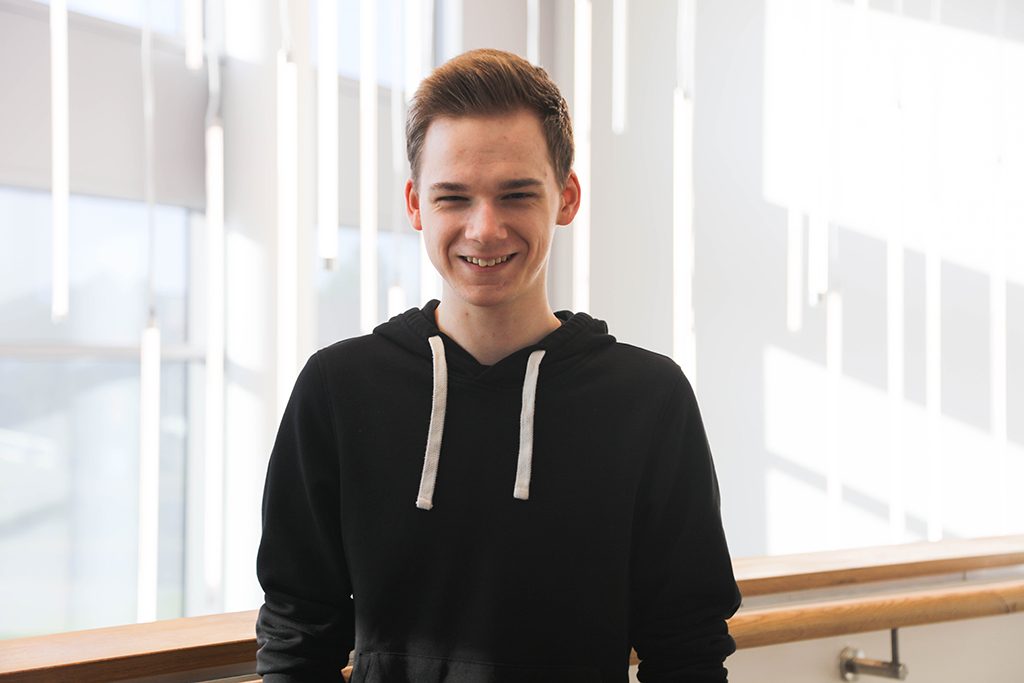 What made you choose Salford?
I wanted to experience Manchester's city atmosphere and vibrant nightlife. Salford has an incredibly diverse student body and is well known for its tolerant and accepting culture. The course fitted my requirements too. So Salford was the obvious choice!
How will your degree help you with future career plans?
Geography is a very versatile degree and will help further my career plans because the information we cover and learn about is diverse enough that it can be applied to many different job roles and sectors. This will also enable me to consider working towards a variety of future careers.
Tell us what an ordinary day at University is like.
On a day where I have lectures, I'll get up with enough time to afford myself a quick breakfast before heading over to the university campus for my first lecture. In between and at the end of lectures the Clifford Whitworth Library on campus is a good place to meet up with course friends, as it offers ample space to study and catch up on the material covered in lectures. It's conveniently located above a café and student shop too!
Tell us what type of work you create on your course – is it practical or academic based? Do you have a favourite module?
It is a mixture of the two, as there are more practical projects that need to be completed such as presentations and write ups of field work. But there are also exams which require a more academic approach. My favourite module so far has to be fluvial and glacial systems, this is because river systems have always been a big interest to me within the realm of geography. The module includes a field trip to a recently restored river (River Churnet) which allows us to review how it has changed by looking at before and after imagery. We further explored the change by completing a fluvial audit as a piece of coursework for the module.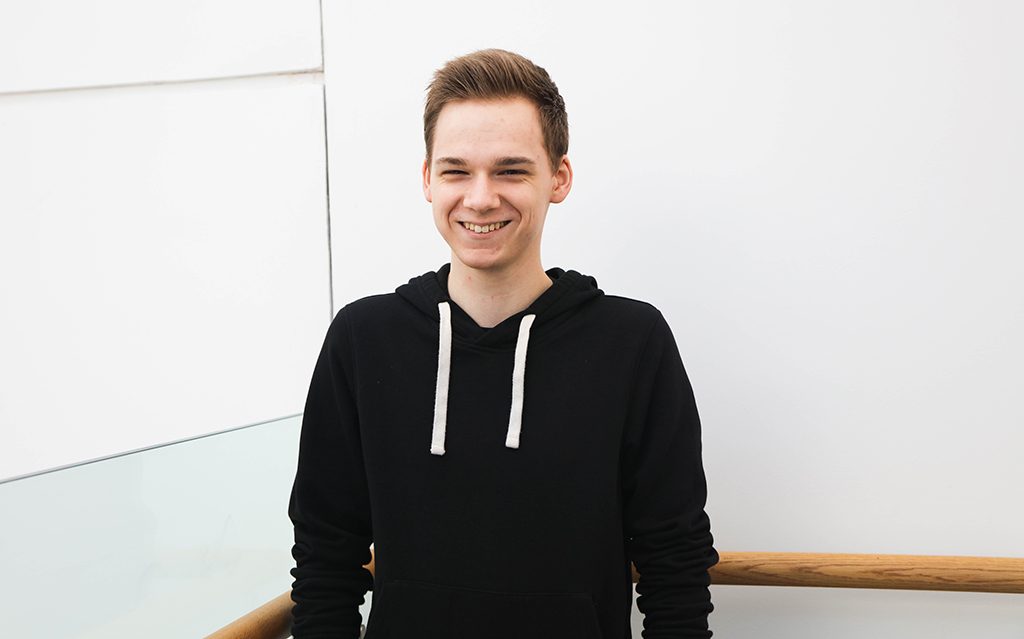 Why should prospective students apply to study Geography at Salford?
The first reason would be that the course is accredited by the Royal Geographic Society! The course is taught by many respected and renowned academics that bring passion to their lectures and support students throughout the modules. The field trip opportunities are also another great part of the course as the trips are 100% subsidised by the university, which enables every student to go on them and apply the knowledge that they have learned in lectures to field work.
Have you taken part in any work placements or experience as part of your course?
The consultancy module is equipping us with the knowledge that is required to go and work in the consultancy field. It gives insight into the processes of bidding and winning projects. We learn this by being given a realistic due date for the first assignment which is a project bid, with a final assignment being to present our completed project ideas at a conference.
Tell us about the field trips!
We do go on field trips which are intertwined with the teaching of the modules and give a real-world sense and application to the information we have learned about in the classroom. The field trips include shorter day trips, such as visiting the restored river system of the River Churnet for the day.  They also include longer international field work, such as the field trip I'm going on this coming March – which takes place over four days in both Denmark and Sweden. On this trip we will cover a variety of topics, and undertake field work to gather data first hand.
All field trips paid for by the Uni?! I might sign myself up! Studying geography here at Salford sounds like such an interesting and enlightening experience for Shaun's future career with the experiences and opportunities he has been able to be a part of.