So here we are! Fresh out of the winter months, the clocks will soon be going forward and it will no longer be acceptable to crawl into bed at the dark hour of 5pm. Longer days and 2018's heat (if we're lucky) are right around the corner.
I decided to take a look at what's on around Salford and Manchester over the next few months so we can fill those extra hours of daylight – one major perk of living in a city? There is always something going on.
I've lost count of the amount of times I've gone for a simple trip into Manchester and ended up seeing an event of some sort that I wish I had known about! Even our MediaCityUK campus hosts some pretty impressive events, which you're bound to bump into if your course is based there, so read on to ensure you stay in the loop!
If you're a fan of all things artsy, tasty and local add this one to the top of your list! The Lowry Makers Market is held on the last Saturday and Sunday of every month right outside the Lowry Outlet at MediaCityUK, so there's no excuse to give this one a miss! (I'm talking to you, Salford media students!)
Even if its just to have a wonder – each time I've found myself looking through the stalls I have always ended up with free tasters, who could say no to free cake!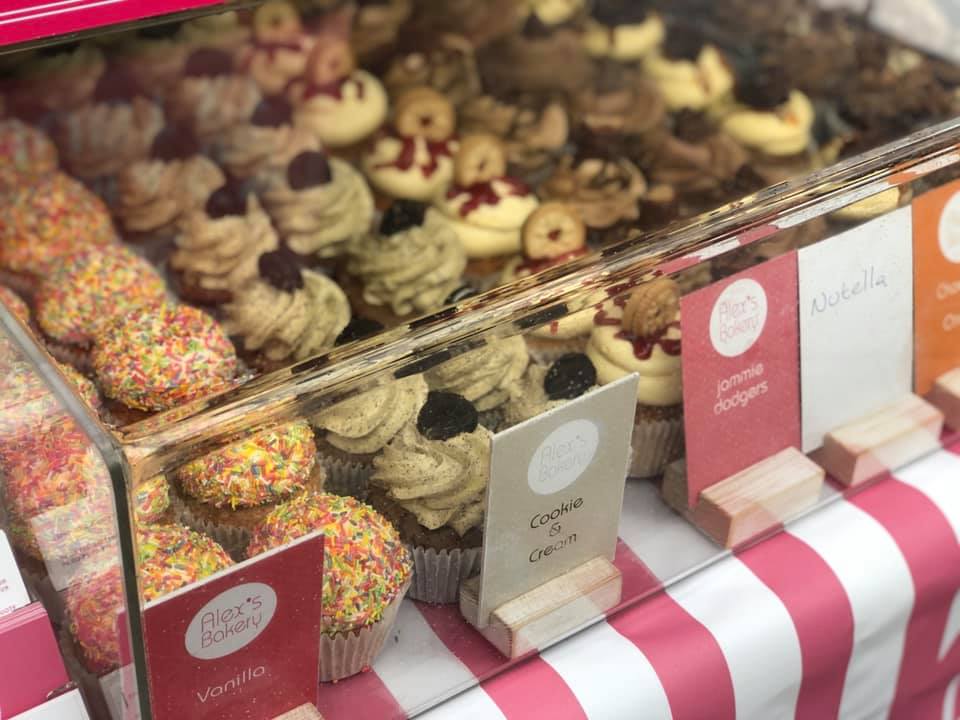 Friday 15th – Saturday 16th of March 2019
If you consider yourself to be quite creative, imaginative and a lover of all things film – this will be right up your street.
A great way to expand your knowledge and ideas if you're looking to go into the creative industry, inspiration can sometimes be found in the most obvious, or the most unlikely places – so getting out and seeing other people's work is a great way to keep that fire burning!
Saturday 6th of April 2019
I can vouch for this one – now I'm no vegan (because a world without Cadbury chocolate is not a world for me) but the vegan food at this festival proves that even Dairy Milk's biggest fans could be. I attended last year, two of my flatmates are vegan so I figured I would tag along with them.
Jam doughnuts dripping in sugar, steaming hot duck wraps (which are somehow duck friendly but you would never guess) and all sorts of other unbelievably good food items – it's a great eye-opener to the notion that a vegan diet is limited. Trust me, you've got to eat it to believe it.
Friday 19th – Sunday 21st April 2019
If punk music is your thing and you don't have anything planned for the Easter weekend, snap up a ticket for the Manchester Punk Festival.
Held in Central Manchester with over 130 bands playing, you'll be sure to see some bands you already know and love, alongside some new ones to add to your playlist!
Saturday 4th May 2019
If you're not a fan of camping – don't worry. You can reap all the fun of festivals from this one day only event! Running from 5pm to 5am, it's a swift 12 hours to take your mind off revising.
From oldskool hip hop to house music, you will certainly have your pick when it comes to the lineup!
Saturday 8th – Sunday 9th June 2019
Is it cheating for me to include Parklife in this blog? I mean, I'm pretty sure you already know about it – but I'm going to throw it out there anyway just in case you forgot!
It feels so close yet so far – maybe you've already started outfit planning, maybe you've already started learning lyrics, or maybe you're giving this one a miss! But it will most certainly be the talk of the town for the 48 hours it's on, so pop the dates in your calendar regardless!
Friday 23rd – Monday 26th August 2019
Similarly to Parklife, this is another extremely popular event that you most definitely will have heard of. If you're super organised – you will have most likely already got yourself a ticket and can't wait for those sunny August days!
For those who aren't going, Manchester Pride stretches from Mayfield through to Deansgate – so again it's probably a good idea to note these dates down as the city will be looking pretty busy! You can check out Pride 2018 by watching the university's Instagram story! 👇🏳️‍🌈
There you have it! An event or two for nearly every month in the run up to September.
As I'm sat writing this blog in the middle of March – I can honestly say September 2018 feels like yesterday. So don't hesitate to get planning, get booking and get out there to see what 2019 has to offer!