We promise that Manchester isn't always raining! But luckily, if you're a student at the University of Salford, you might have a chance to travel and visit other places all over the country and sometimes even visit some gorgeous, sunny cities like Barcelona! These wonderful experiences could be all part of your course! MSc International Business student Cemre and her coursemates travelled to Barcelona recently for a course trip and we are more than envious. I had a chat with her to see what her experiences have been like, both in Barcelona and back in Salford.
Hi Cemre, what course are you currently studying at Salford?
MSc International Business. I also took a Graduate Certificate International Management course here at Salford. It was as a foundation program to shorten the gap with other Business students. I have also studied BEng Computer Engineering.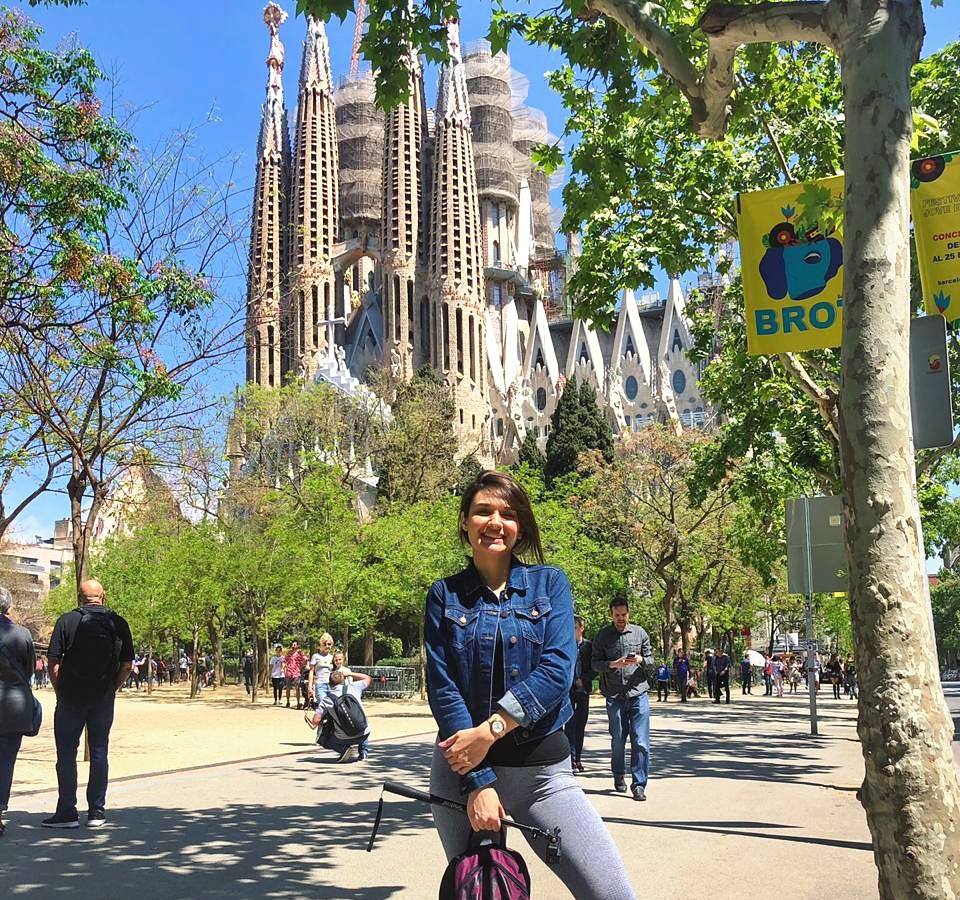 What made you come to Salford?
From speaking to Salford before I even moved to the UK I felt the support and a welcoming approach. The University have always been so friendly and helpful to me on phone and with emails. I received a call from one of the Student Ambassadors during my application process and she was so nice and friendly, I felt like I would not struggle at Salford as they are very much welcoming. I feel like a part of Salford.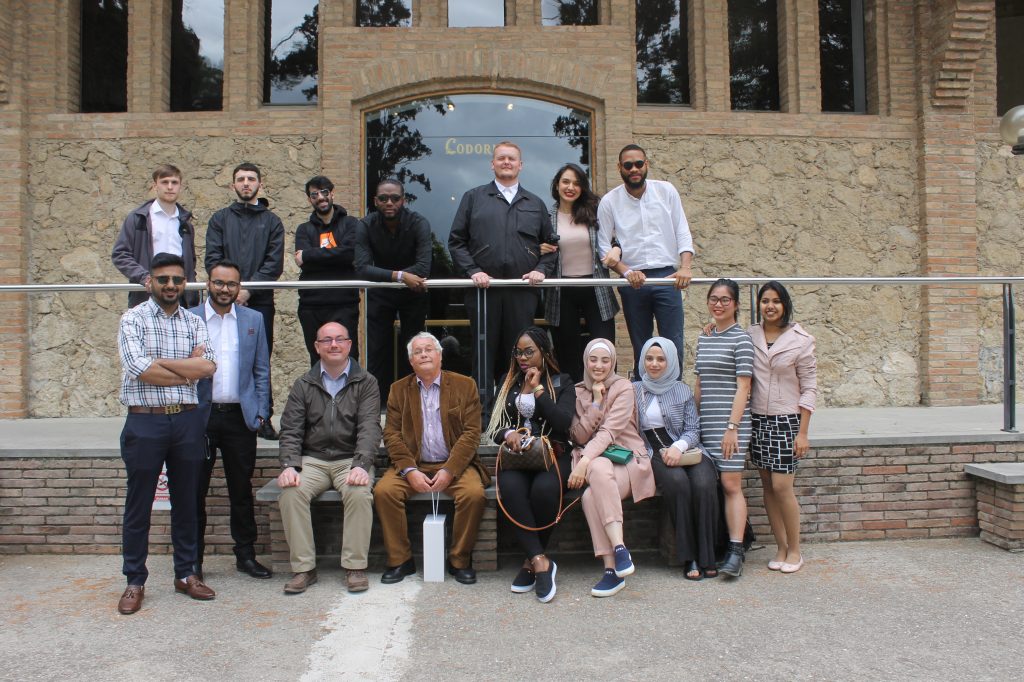 How was your experience in Barcelona?
One word: INCREDIBLE. The best trip of my life! Not only the fun side of the trip, but also the business side in which we travelled to companies. I had a chance to apply my knowledge into practice by watching how they work and how they operate as a company. It was a quite hectic week but it was all worth it.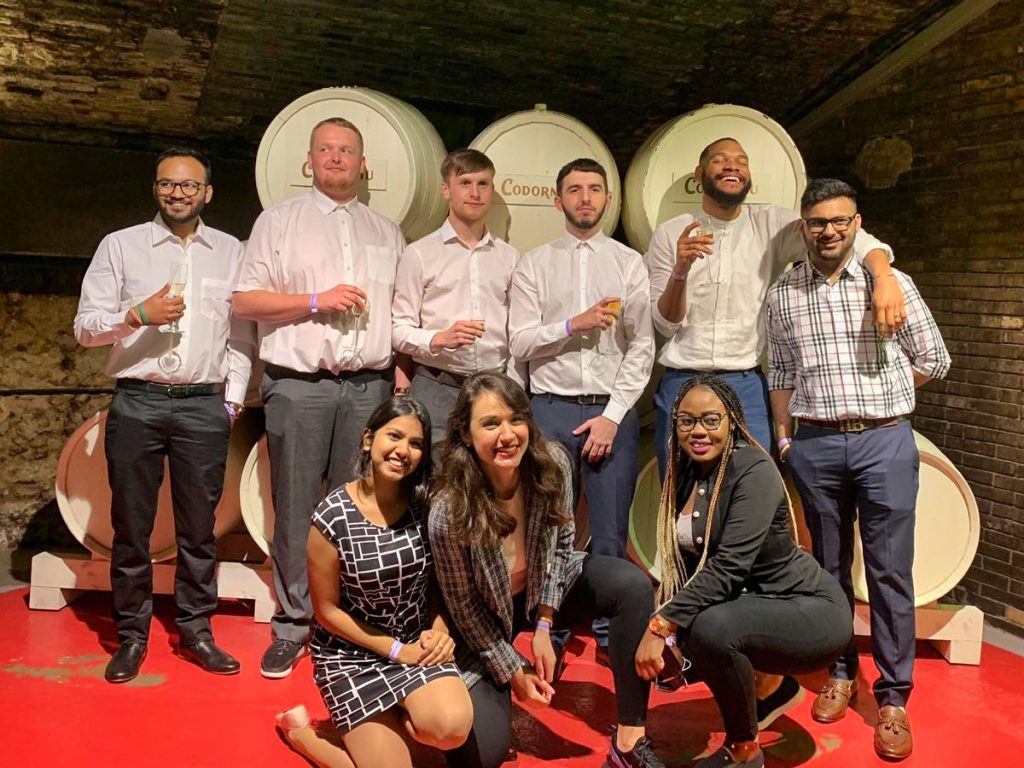 How was this trip integrated into your course?
We visited companies from a variety of industries such as media, manufacturing, dairy, beverages. It was fascinating! We even had a chance to see backstage of a real TV program! Additionally, we were encouraged to ask the employers questions related to their operations in other countries. Listening and finding out more about all these processes first hand was quite inspiring.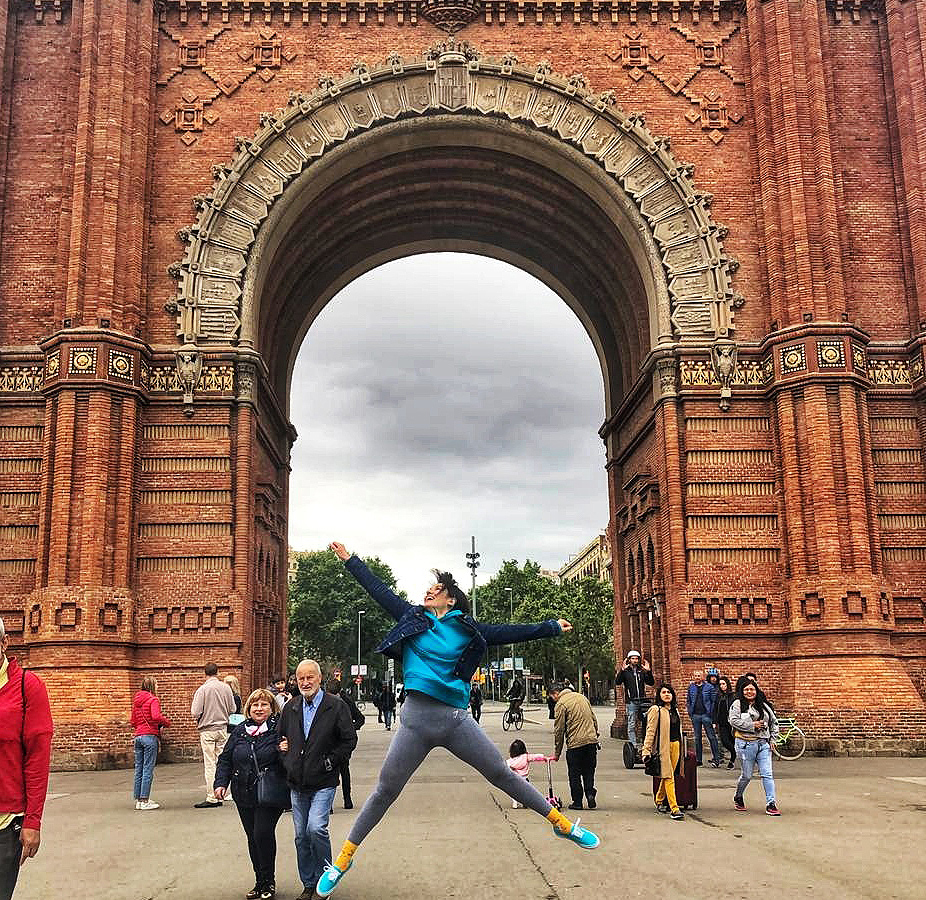 Did you learn anything from the trip relevant to your studies?
In terms of the cultural differences I have seen there is a big difference between the Spanish and British approach to business.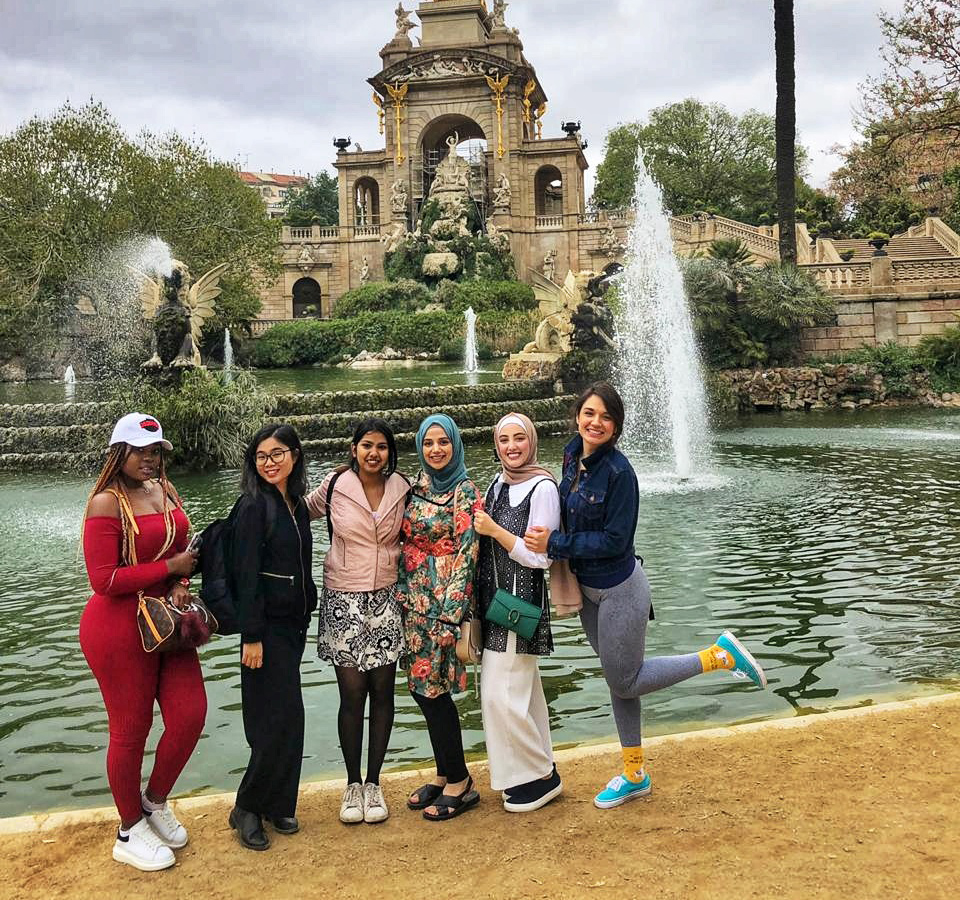 What was your favourite part of the trip?
Making connections with classmates and lecturers. In this trip we had a chance to get to know each other more and we have created strong bonds. We had a chance to discover each others cultural differences and relate it to what we study since we study business and we always consider culture a big part of business.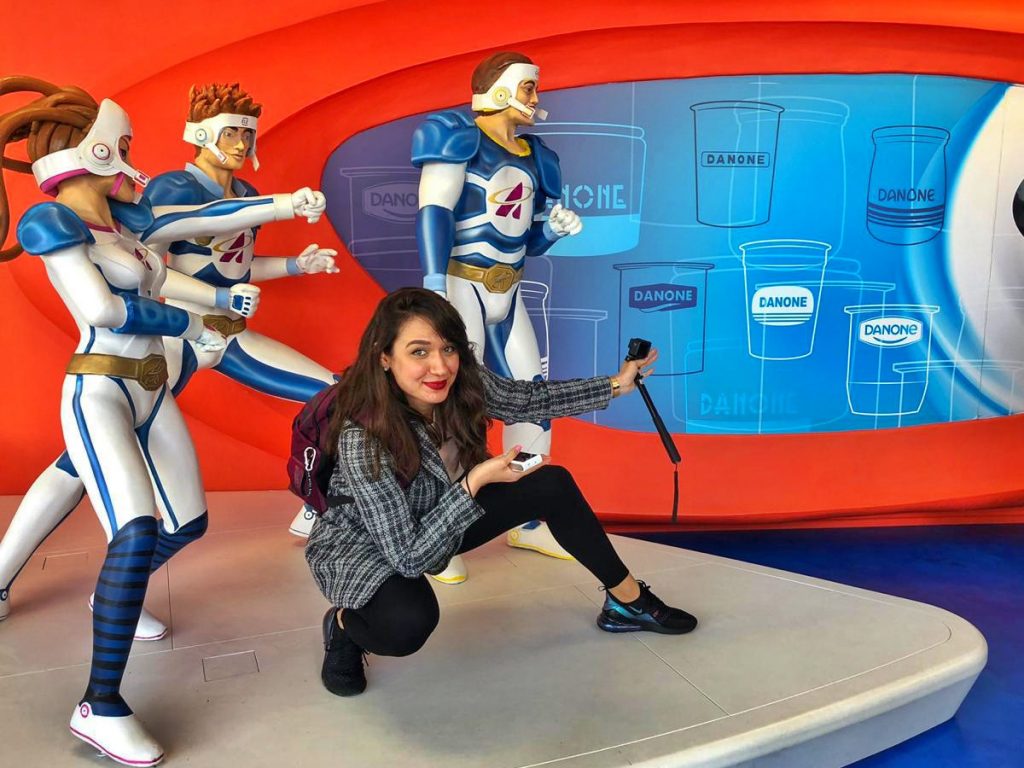 What are the modules on your course?
International Relationship Management, International Strategic Management, International Business in Practice, Human Resource Management.
Is there anything else you take part in outside of your course?
I am trying to gain as much work experience as I can during my time in the UK. Therefore, I apply to jobs non-stop! Aside from that I do weight training five days a week, I really enjoy going to the gym and I love cycling in Manchester as well. The city is incredibly beautiful, especially when it is sunny! On campus I also go to the Faith Centre occasionally.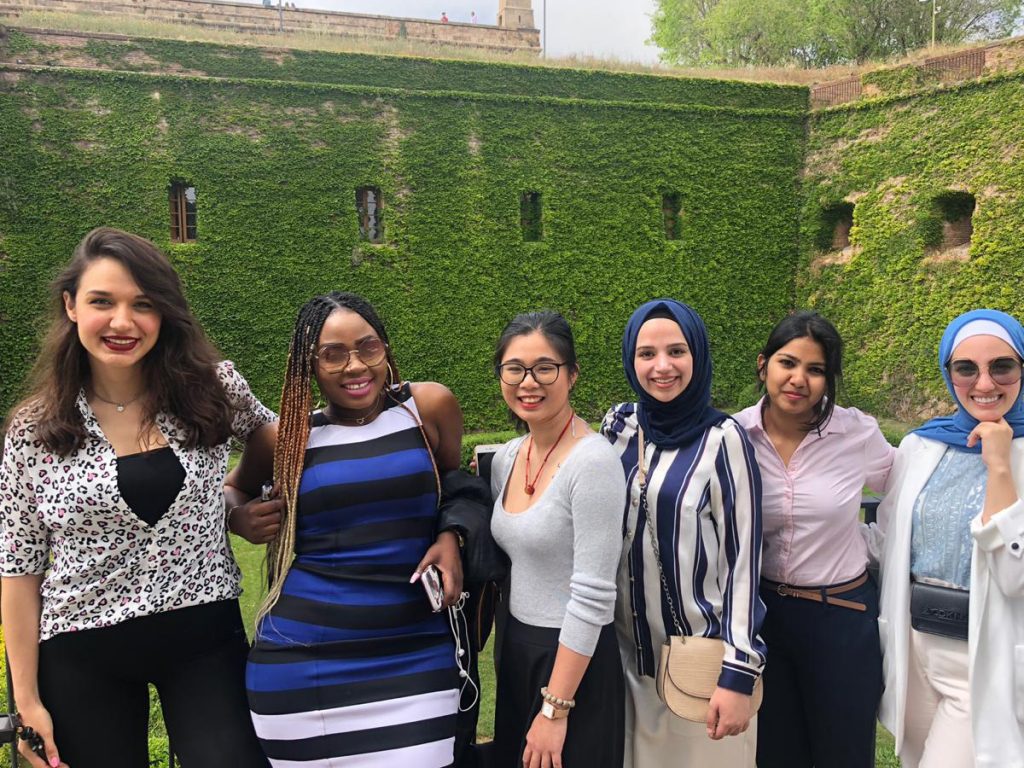 Finally, what is your favourite thing about Salford?
The location, as it is so close to the city centre. The campus is beautiful. Especially when it is sunny, Peel Park is gorgeous. Also, its people – friendly and kind to others.
We are very glad that Cemre is enjoying studying with us so much and that she finds our campus so beautiful! Thank you Cemre for sharing some great photos from the Barcelona trip as well. If you are interested in studying a course similar to Cemre, we recommend you have a look at the relevant courses below.⬇️
🌟 BSc (Hons) Business Management with Law
🌟 BSc (Hons) International Business
🌟 BSc (Hons) Business and Economics