Extinction Rebellion's powerful approach to protesting against the perceived lack of action being taken by governments to tackle climate change has dominated the news in recent weeks. The group, known colloquially as XR, focus their demonstrations on creating impactful visual metaphors.
In conjunction with Design MCR, the Extinction Rebellion Art Group will be partnering with Design students from the University of Salford for an exclusive event focused around the long-established partnership between influential protest and well-planned design.
In the lead-up to the event, we spoke to Design MCR founder and University of Salford alumnus, John Owens, about his experiences of the design industry in Manchester, and why the issue of climate change is of such importance to designers.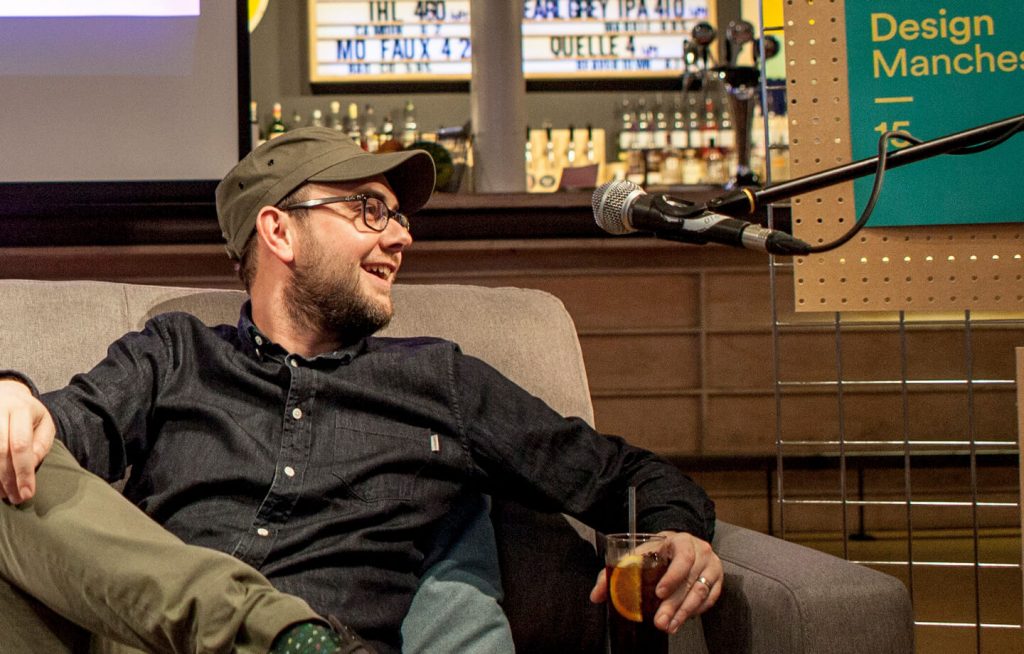 When did you study at the University of Salford and what course did you do?
I studied at Salford from 1999 to 2002. I was based at the old Centenary building, and I studied a BA (Hons) Graphic Design degree.
Do you have a favourite memory from your time at Salford?
Thinking back that far gets harder by the year! I do have a lot of ace memories from Salford, I think being student rep in my year helped as we organised loads of club nights and socials and got to know the scene in Manchester pretty well.
Has getting your degree at Salford helped you in building your career following your graduation?
I think being based next to what is arguably the second biggest city in the UK, helped me understand how lucky I was to be able to seek opportunity locally. Back when I was a student, MediaCityUK and The Lowry Theatre didn't exist, but now Salford is unrecognisable in areas, so having a University in the centre of this is important for many students to develop their career pathways.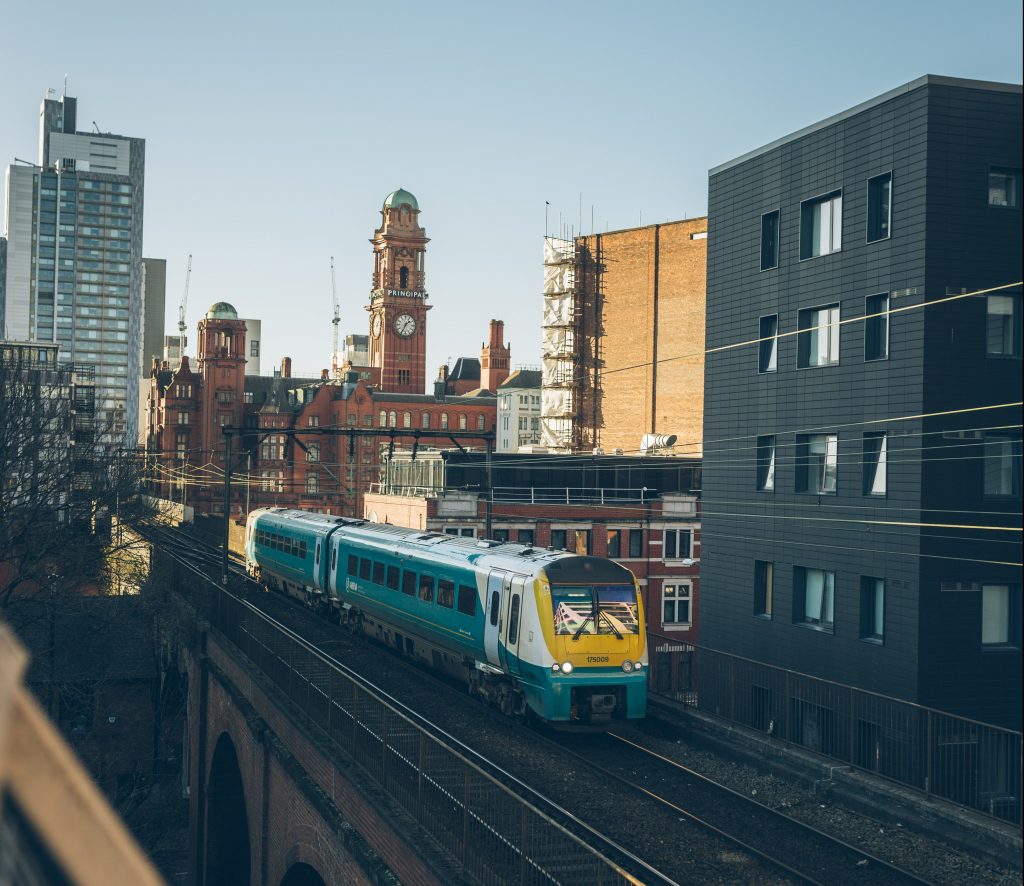 How and why did you decide to start the Design MCR festival and what has the impact of it been?
I started Design Manchester seven years ago with a conference that attracted around 400 people, last year we attracted over 75,000 from all over the world to over 50 world-class events. Design is at our core, but the festival is for anyone who is curious about creativity and how design can make a difference. Importantly, this includes shining a light on local career pathways and promoting the idea that both Manchester and Salford offer a wealth of opportunities in the creative sector, meaning we can study, stay, and work here.
What makes Manchester a hub for designers and creatives?
Manchester has one of the biggest creative hubs outside of London. We're growing at an astonishing rate for arts and culture, especially with the £120m Factory Centre opening in 2021, which will give us a world-class creative space and attract even more people to the city. What makes it a hub? It still has an incredible punk DIY ethic where anyone can start anything with not much, we're industrious and have a warmth in humour and community which is different to many other cities.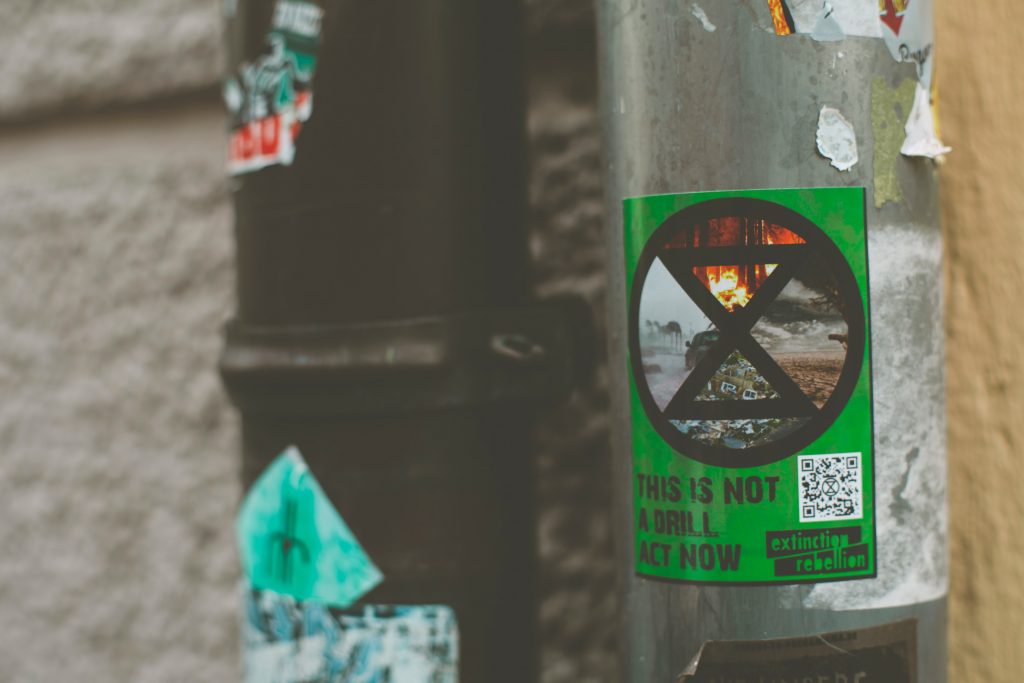 Why have you chosen to bring Extinction Rebellion on board for this event?
Design can change lives; it can design our way out of situations, and we're exposed to it every day – whether consciously or subconsciously. We wanted to make a big impact, but one that students can relate to and hopefully feel they can contribute to with their wide range of skills, from creative writing to poster design.
How can creatives help to tackle these huge global issues? Do they provide a different perspective on issues than scientists or politicians?
Scientists can raise awareness; designers can be pragmatic and tackle the issues directly, whether through creative thinking, or through protest much like XR do. Creativity-fuelled protest can lead to focused changes like McDonalds introducing paper straws, which is a great step, but the waves created by that happening is making bigger companies look at their processes and how much waste they emit.
Is the future of design looking to take a more activism-centred approach to its creative output?
In hard times, creativity comes hand in hand with protest, from the Suffragette banners to the poll tax. People want to be heard: and not just on Twitter!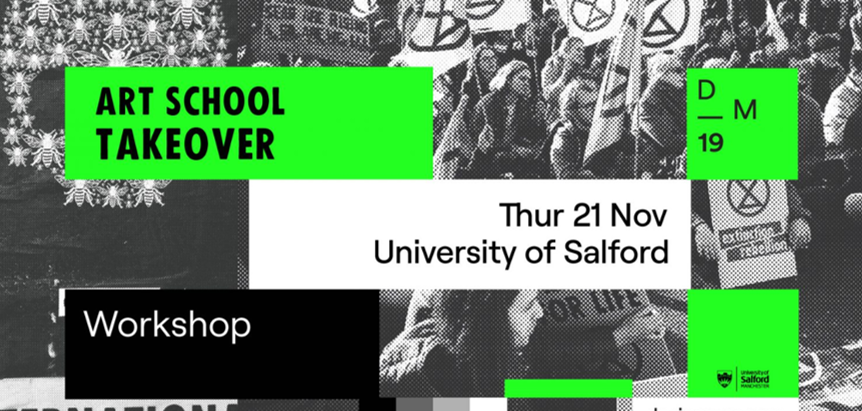 The Extinction Rebellion takeover will be taking place on the 21st of November in the New Adelphi Building on Peel Park campus.