In January, Film Production students took on the challenge of hosting The Festival of Short Film, a four day event with an aim to bring industry professionals and students together.
I was lucky enough to have a chat with second year Film Production students Joseph, Tom, Franki and Juliette about the event. Read on to find out how they found the experience. 🤩
Can you tell me about The Festival of Short Film event, what has your role been?
Joseph: I have been working as a roaming camera man collecting behind the scenes footage for the University's marketing team and promotional material. The event is something very significant, as there are barely any universities who host their own festivals and large-scale events.
Tom: I have been a liaison under Lucy Britton – Production Director. It has been really well run. Lucy, Juliette, and Laura have all been working hard to make sure it runs as smoothly as possible and it shows. For a first year running, there is a good number of events, but I can only hope there is more next year. More variety and more events going on at the same time, just to make the whole festival worth coming too and livelier.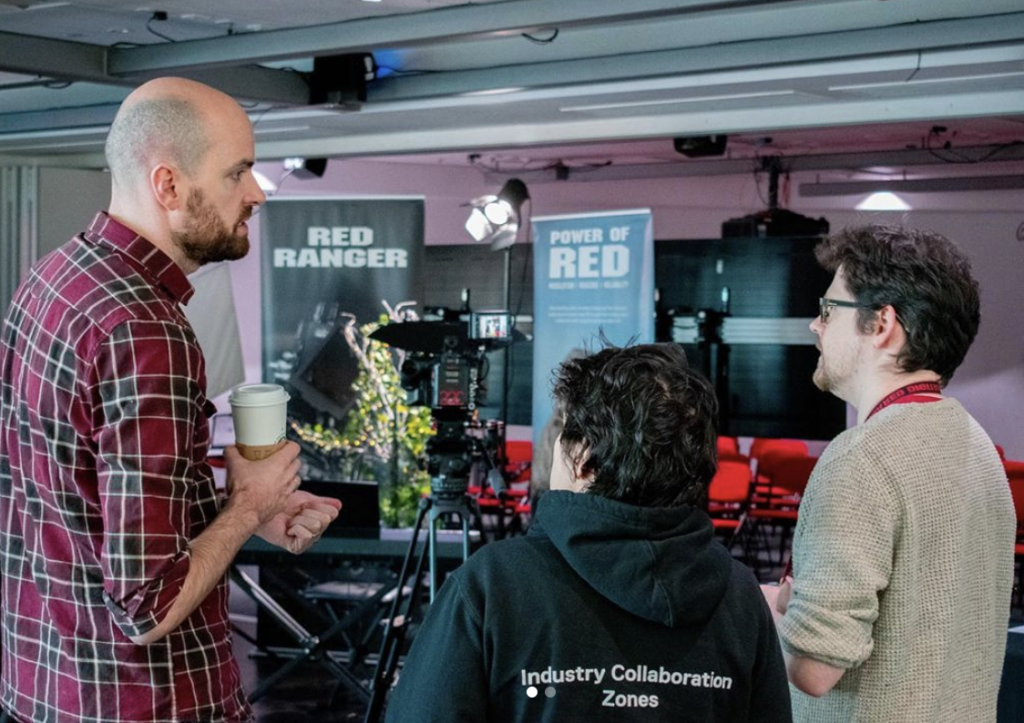 Why do you think events like these are beneficial to your studies and future career?
Juliette: Everyone is learning something new, so it's not like you're working for a big company with people that have been doing your job for years. We can support each other more as we are all new, so if we make a mistake there is less worry. It's more about getting the experience of various roles to prepare you for more professional work. We can all learn from each other.
Franki: The events allow us to meet and interact with industry professionals, getting to know them as individuals and the work they do both freelance and in production companies. They also teach you more about different equipment and the benefits and disadvantages of using them.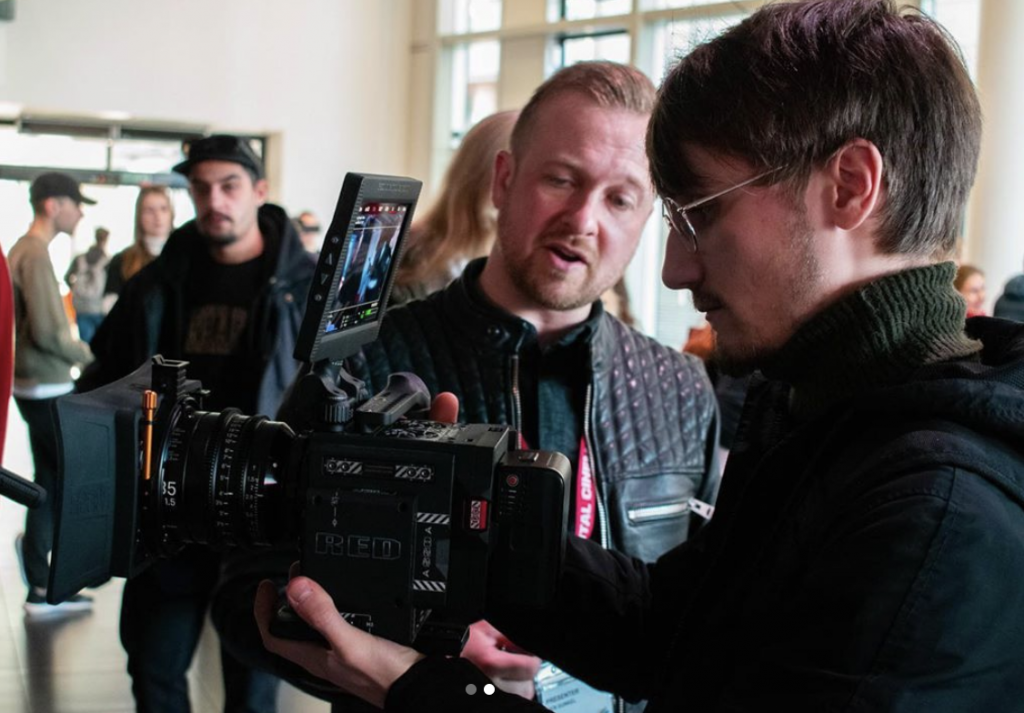 What other opportunities have you taken whilst studying?
Joseph: I've worked with the ICZ team who have taken me to Silverstone race track, Old Trafford Stadium in which I've worked with the Salford Red Devils, Betfred Super League and the Sale Sharks rugby team.
Franki: I have worked outside of university for a company making documentaries for the south Asian community doing multiple projects both paid and unpaid. I have also handed my media CV into dock 10 studios to become a runner and got in touch with other professionals in and around Manchester.
What advice do you have for someone considering studying film production?
Juliette: Don't worry if you haven't done film related stuff before. There are plenty of people that haven't. Just don't be afraid of being honest about it, and push yourself to learn from others that have got experience. You never know what you might be strongest at, so an opportunity might appear for you!
Tom: Don't stress about having experience in film before. Some of my friends hadn't even done Film Studies before and they're doing great. Be prepared to put yourself out there, it's scary at first but soon it will be natural. Also make as many friends as you can, not just for film.
Thanks again to Joseph, Tom, Franki and Juliette for taking the time to speak to me!
If you have any course related questions please drop them in the comments section below.👇