Hi Tim, please can you introduce yourself?
I'm Tim, I'm from Northern Ireland, I'm going into my third year at Salford and I study Broadcast Journalism.
How did you decide which university to go to?
I did an HND before coming to university, and once I completed the HND I began to look at a couple of different universities. I started researching media based courses, and because I'd heard of MediaCityUK, I did a little bit more research into Salford. When I came over to Salford for the first time, as soon as I got off the tram at MediaCityUK, I knew this was where I wanted to be. It was the professional atmosphere and the fact that you're in the heart of a big media centre that did it for me.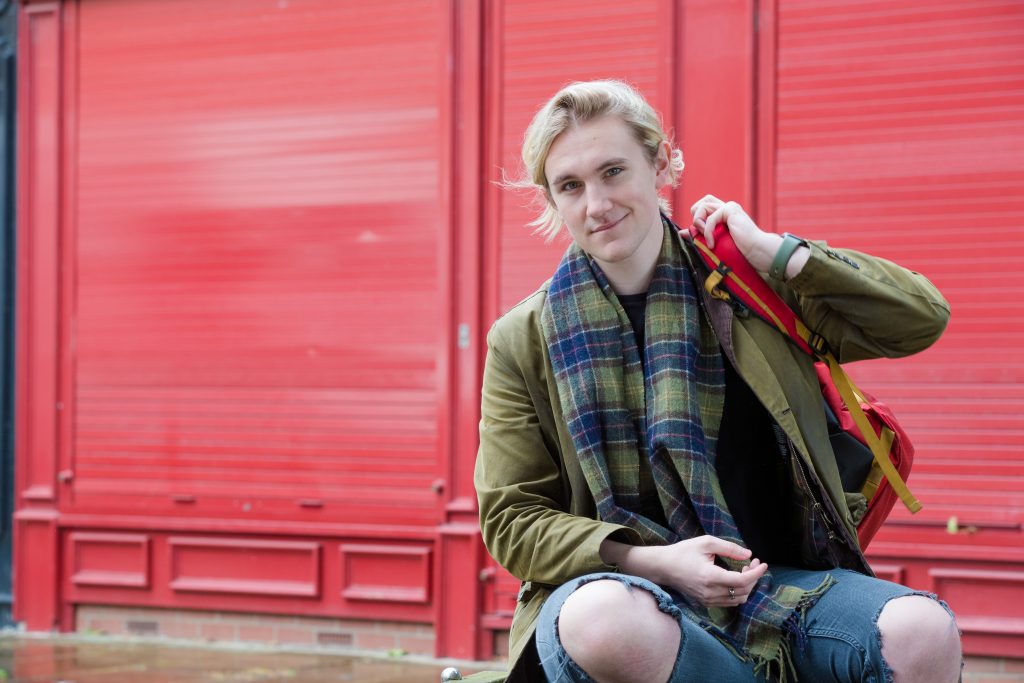 Why did you decide to leave Northern Ireland to continue your studies?
Back home, journalism as a qualification isn't really thought about when it comes to going to university. We have two main universities, but they look at journalism from a production angle rather than focusing on the practice of journalism. I knew that journalism was what I wanted to study, and it was when I was researching broadcast journalism that I came across Salford.
What advice would you give to people who are going to university open days?
For media-based courses, it's good to look at the studios. At Salford, with the campus being in MediaCityUK, the studios are amazing. The quality of the work we produce is so high because we are using industry-standard equipment from the start. You are genuinely taught to use lots of different things so that you are equipped with the skills you'll need when you finish uni and are ready to start work. For me, when I saw the studios and the equipment, I was blown away by the facilities and the scale of everything. We got to see a couple of examples of the shows people had done for Quays TV, and seeing it put into practice really impressed me.
Thanks for speaking to us today, Tim. It's been great to hear about how you made your university choice.
Want to learn more about studying at the University of Salford? Book your place on pne of our next undergraduate Open Days.