Making new friends at university can be a scary prospect and with a global pandemic added to the mix, international students may feel nervous and worried about meeting new people when travelling to a new country to study. If you are one of those students, I've written some helpful advice below on how you can make friends at university during a pandemic.
Don't Be Afraid
It's a daunting prospect, travelling to another country where you may not know a single person. However you are not alone! Manchester is considered to be the most linguistically diverse city in the whole of Western Europe. There are over 200 languages spoken by Manchester residents meaning it is the perfect city to come and further your education, in a place full of diversity and culture.
As well as this, in 2019 a survey which named the most friendliest cities in the United Kingdom saw Manchester named the 4th most friendliest city so no matter who you meet, you'll be greeted with a warm welcome not just by those at the university, but also within the wider community.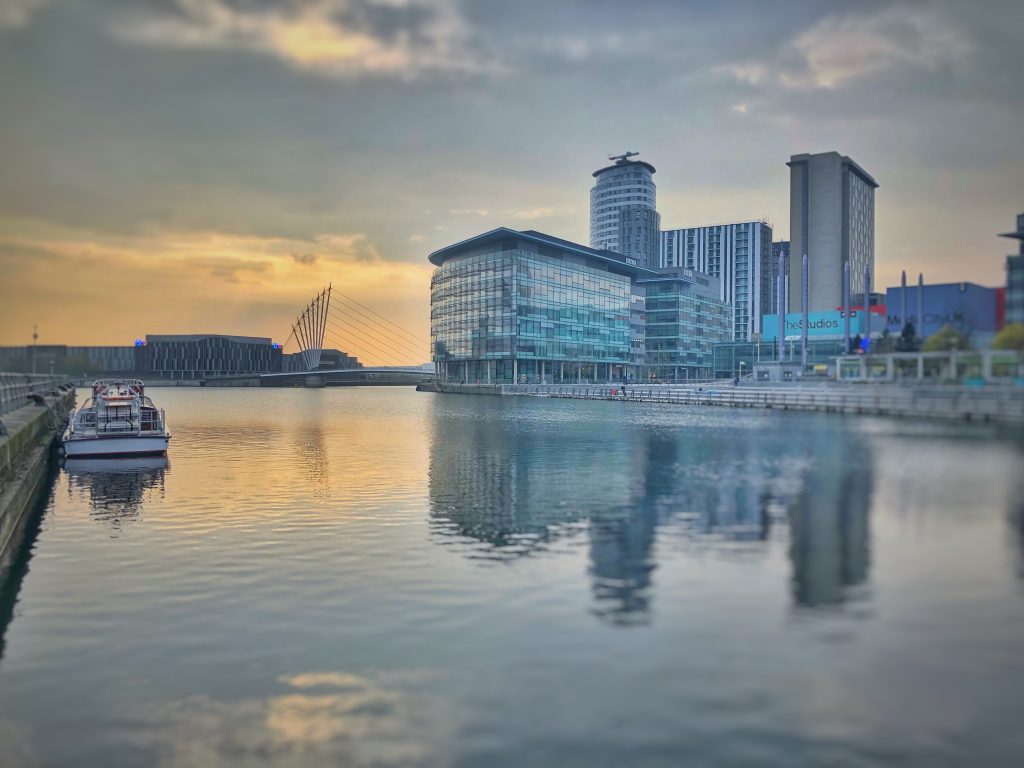 I know when I travel to a new country, most of the time I don't really know the language and if I do it may only just be a couple of common phrases before I have to get Google Translate out. To prepare for meeting new friends at university in a new country, you could prepare some answers to common questions such as 'what course do you study?' or 'where are you from?' It might only be a start, but a little preparation beforehand should make you feel a little more at ease when arriving in Manchester.
Even during these uncertain times, you will still be made to feel welcome and comfortable on campus where you will find many fellow international students to meet who will also want to discover Manchester's friendly atmosphere. How do you meet people though at university in a pandemic? Let's find out!
The Faith Centre & Societies
Across our campuses, the university has various spaces for those that practice a faith to use for faith related activities. The largest of those is placed in The Faith Centre which is located on our Peel Park Campus. The Faith Centre has its own chapel and a large prayer hall amongst other facilities. The Faith centre holds various events and activities, some of which are now taking place virtually. Whether you just want to meet others who practice the same faith as you or you would like a safe space to pray and talk with our Chaplains, The Faith Centre is a great way to do this. For more information on The Faith Centre and their virtual events, visit here.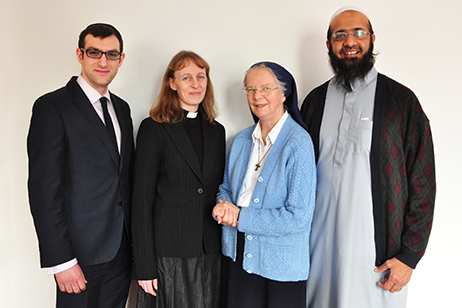 Additionally, the university is home to a range of faith-based societies. Being involved with a society is a really good way to meet new people at the university. You become almost like a family when you join a society and a faith-based society is a way to meet new people who may also have similarities to you and make you feel a bit more at home.
As well as faith-based societies, there are a number of other societies to get involved with that are still continuing online during the pandemic. There are plans for some sport based societies to start playing again in February so if you see a society that peaks your interest, make sure you get involved.
Find out what societies the University Students' Union has to offer here.
Social Media
Upon arriving to Manchester, you will likely be required to self-isolate for a period of time before you are able to fully see what the university has to offer. This can make it challenging to build connections and meet new people however one thing to do is to make use of social media. Your course will likely have a course chat or group set up by your lecturers on Facebook, get in touch with them if you can't find it. There are also various groups on Facebook that have been set up by the university that may relate to your accommodation whilst there is also a group for new students in 2020. This can help you find people on your course and those that may live in your accommodation. Here are some useful groups to join.
University of Salford New Students 2020
There are also groups for mature students, international students in Manchester and others which can be found with a quick search on Facebook. Whilst you won't be able to meet people in self-isolation, connecting with new people online is the best thing to do, besides there's only so much Netflix you can watch in self isolation! Facebook groups can also help you meet like minded people and if all goes well, a Zoom meet up could be something to suggest until things get back to normal. (Fingers crossed!).
Lastly, you can let the university know that you are self-isolating because of international travel by filling out this form. Once you've done this, the university will ensure that another student is able to support you and help you during your isolation period. The support volunteers are other students that can help you get settled in and deal with issues such as ordering groceries and essential items.
The International Cafe
The International Cafe has been a huge hit with international students at the university. They have now moved online and hold a fun and relaxed evening every Thursday at 6pm via Microsoft Teams. The International Cafe is free and there is no need to book, you can just join via a link before the event begins. There may be a quiz to get involved with or a karaoke activity, it's a relaxing way to meet other international students at the university but most importantly, to have some fun! The link to join The International Cafe can be found here.

If you have any concerns of queries before your arrival, please email our friendly international team at international@salford.ac.uk. You may find information and answers to your questions at the FAQ page for prospective international students.
As I said above, don't be afraid. There will be plenty of people in the same situation as you and if you are able to connect with a few new faces even before your arrival, you will be ready to enjoy your time at the university with some new friends.
If you do need help whilst you are here, please visit the AskUs page on the University of Salford website.