We can all agree, moving from the comfort of your own house to student accommodation can be pretty stressful. Especially when you realize you're not as prepared as you thought you were. There's a few difficulties we have to face when living alone for the first time and we get used to these disadvantages.
But what if there was a simpler way of living? That there are affordable items out there made to make your life just that little bit easier? Well, say no more! I've collated my "Top 10 Amazon Must Haves" that I reckon are just right for settling into your new living situation. I know, you can thank me later…
There's nothing worse than knocking over a bottle of shampoo in the shower and thinking you've just caused a global earthquake as a result. It's rare in student accommodation to find showers that supply enough room for yourself and all your products. This shower caddy is an affordable and easy way to store all your shower necessities without the inconvenience of tipping everything over. It can also hold a lot of weight, so if you're the type of person who needs five different scented shower gels, then so be it!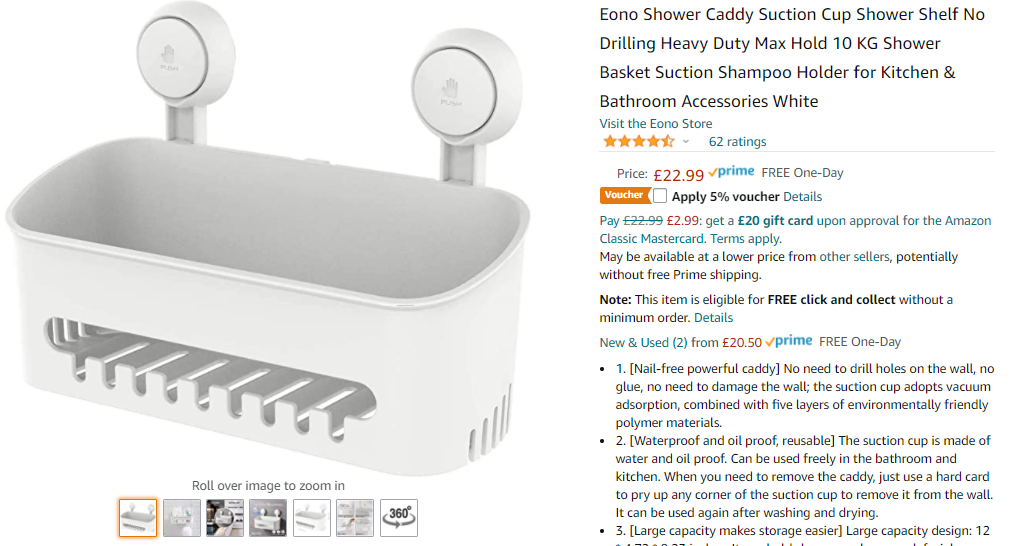 The likelihood is, in most accommodation blocks, that you will be provided with a lamp already. However, this lamp will not be able to satisfy your needs nearly as much as this one can. This multifunctioning lamp acts as a pencil holder, charging station and a reading light. It's also super compact and allows for you to move the head of the light in whatever angle you fancy. Not only that, but it also comes in the form of an elephant…I rest my case.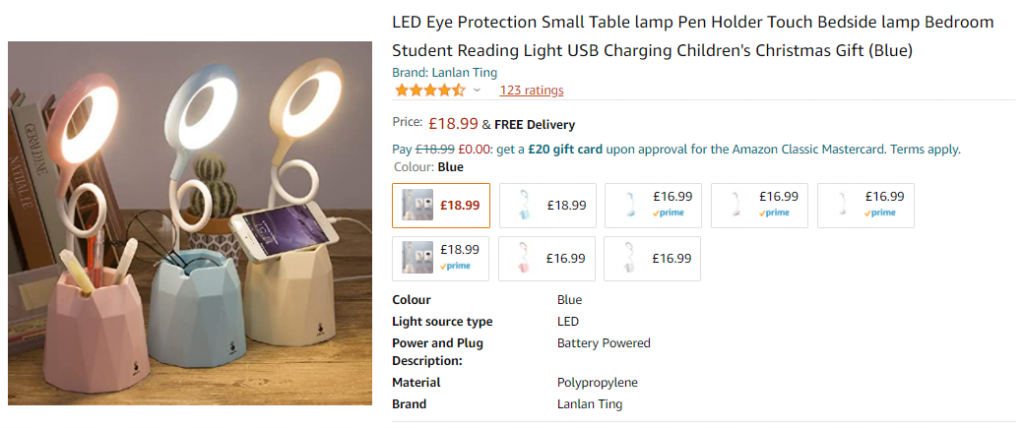 The majority of student accommodation will have a lock on each tenant's door, allowing for privacy and for ensuring that all your belongings are safe. But what if you were to leave your door unlocked by accident one day? What if that one flat mate who likes to steal everyone's crisps manages to find their way into your room? Well, I have just the solution. This lockabox is a cheap and lightweight storage container that keeps everything safe with a lock code, perfect for hiding all the snacks your heart desires.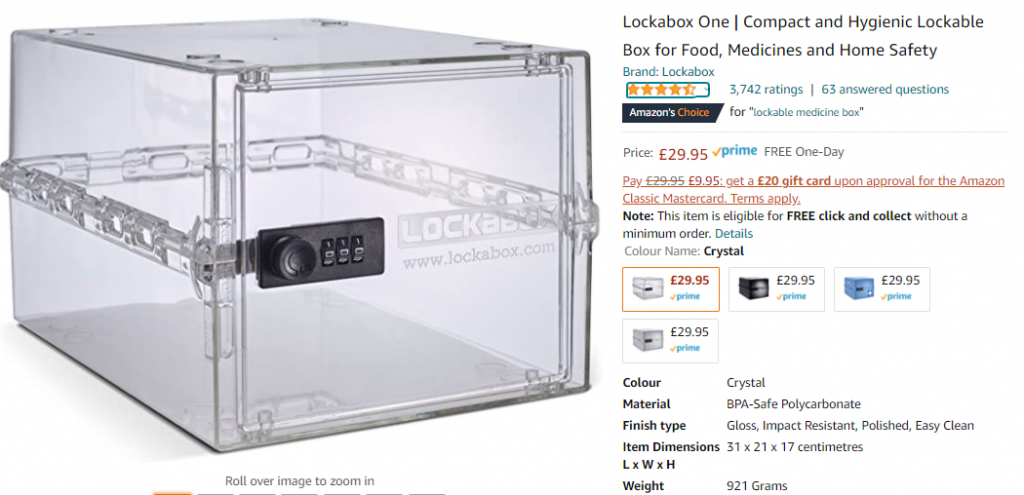 A little more on the pricey side, but definitely a good investment for the next few years. This pen is used to highlight text from textbooks, magazines, articles and then copies the text straight to your laptop without having to type anything out. Did I mention that it also works with notes you've written yourself? No more late nights copying out your work, this is a time-saver.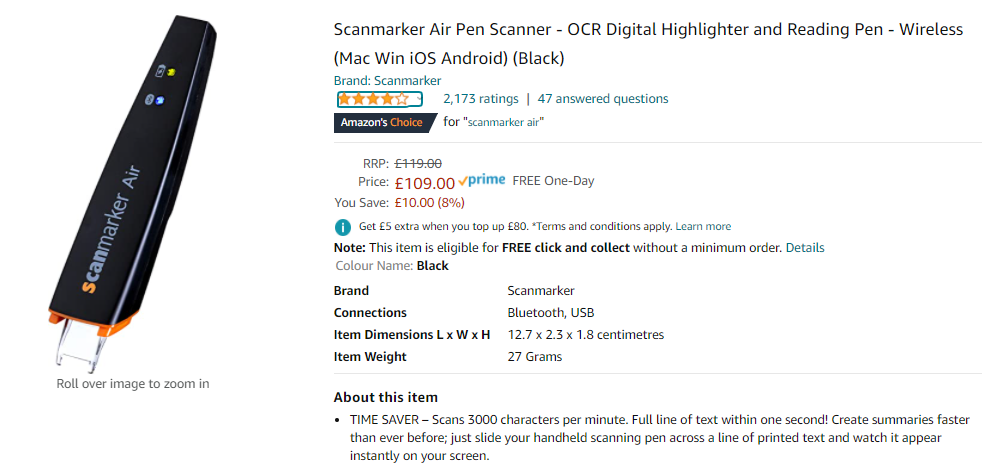 This item is for the students who are always in a rush. Have you got a 9am lecture to get to and you've just woken up at 8.50am? Don't worry, we've got your back! With this portable blender, you can take your breakfast wherever you want. No more tummy grumbling in the back of class, just chuck in a few of your favourite fruits and you're all set! Not only is it super handy, but it's also a really healthy alternative and will have you feeling motivated and refreshed throughout the rest of your day. Wave goodbye to McMuffins and say hello to rejuvenation!

Are you quite possibly the laziest and stingiest person on the planet? Do you need to invest in something that'll save you time and get you your money's worth? I've got just the product you need. As random as it may seem, there's nothing more frustrating than trying to squeeze the last few drops of toothpaste out of its tube. It's unnecessary, irritating and can put you in a foul mood for the rest of the day. This toothpaste squeezer ensures you get every last bit of your toothpaste out in a mess free manner. For just £6 you can rid yourself of this inconvenience every morning and live your life to the fullest knowing you'll never have to face this particular struggle ever again…

If COVID has taught us all one thing, it is to never take a night out for granted AGAIN. That feeling of dancing like nobody is watching (when in fact everyone is watching) is something all students crave to the absolute max. But, with this product, you can cut some shapes in the comfort of your own home…specifically the shower. This Bluetooth speaker lights up, projects your favourite tunes, and sticks neatly onto your bathroom wall. If you can't go to the club, bring the club to you and make your showers legendary.

The limited storage space in some university accommodation is something students are just expected to deal with. For quite a few freshers, this will be their permanent home for an entire year, so it isn't a case of leaving half of their belongings at home. It is very important that everything fits into this space comfortably and quite often, accommodation misses this necessity! But don't worry, there are plenty of containers and ways for you to store your belongings safely. One of them being a door organiser. This sits neatly on the back of your door and allows you to store all your uni essentials without taking up a huge deal of room. A super quick and easy fix for tiny rooms!

It's no secret that the majority of students nowadays are working through a laptop screen. In fact, on average the typical British adult will spend the equivalent of 34 years staring at a screen! This is a seriously scary statistic. Straining your eyes from too much screen time can have some really horrible side effects. Migraines, nausea, exhaustion and just that feeling of being overworked…we've all been there! These glasses block out the blue light that laptops, phones, and tablets project, meaning you can work for two hours instead of feeling like you've worked eight! They come in all different shapes, colours and sizes so don't worry about it killing your look, they've got you covered.

And of course I left the most important product for last. I cannot stress this enough, but you will need MULTIPLE extension leads. Student accommodation believes that the average student can survive with simply just 2 plug sockets…but I beg to differ. This gives you multiple outlets to charge all your devices and doesn't break the bank either. As a bonus product, I've also included this stick on cable holder simply because I am a very lazy student. It is the bane of my existence when I have to lean over my bed in the dark of night and fumble around trying to find my phone charger. With this handy little product, it's always in one place and I don't have to worry about the demon under my bed trying to grab my hand when trying to find it…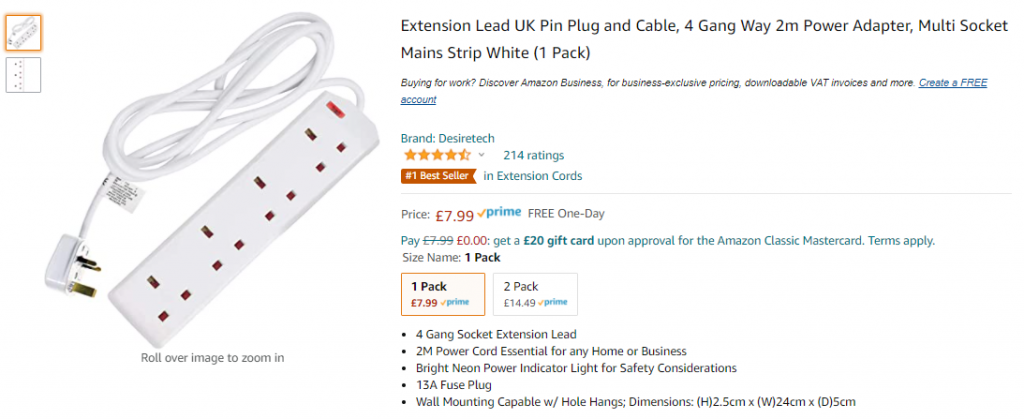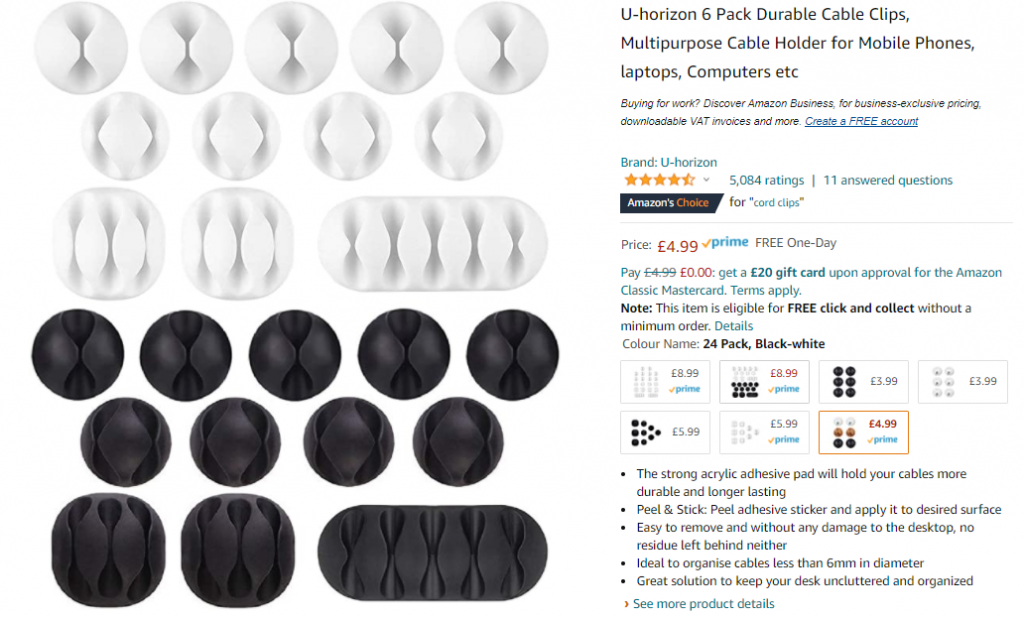 So there you have it, my personal top 10 Amazon essentials for moving into university. Hopefully this list will save a few lives or just make them a whole lot easier! Think you can top this list? Or have you got one of these products already? Let us know what you think by keeping up to date with all of our socials! We'd love to hear all about your moving into university essentials.
Twitter: @salforduni
Facebook: /salforduni
Instagram: @salforduni
TikTok: @salforduni