We spoke to Rachel, an MA Dance Performance and Professional Practices student studying at the University of Salford to understand why she chose Salford and how this has facilitated the path to achieving her dreams.
Hi Rachel, can you tell us a bit about your course?
I chose to study this unique course as we become members of the post-graduate dance company, 'Emergence Dance Company'. This gives us the opportunity to work with 3 established choreographers of diverse styles to produce a Triple Bill and to tour nationally (which has been the best experience!) Moreover, I believe this course is a great transition between my undergraduate degree training and the professional world. I am so grateful for all the experiences I have gained throughout this year.
What has been your favourite thing about the course so far?
Touring has been my favourite thing so far and it was such an incredible experience to be able to perform again after such a long time due to the pandemic! Our one-month-long tour ended recently at the end of June, where we had the opportunity to perform 11 shows at 7 venues! We travelled to numerous places to perform, from Wolverhampton, Lancaster, to Sheffield and our home theatre at the New Adelphi.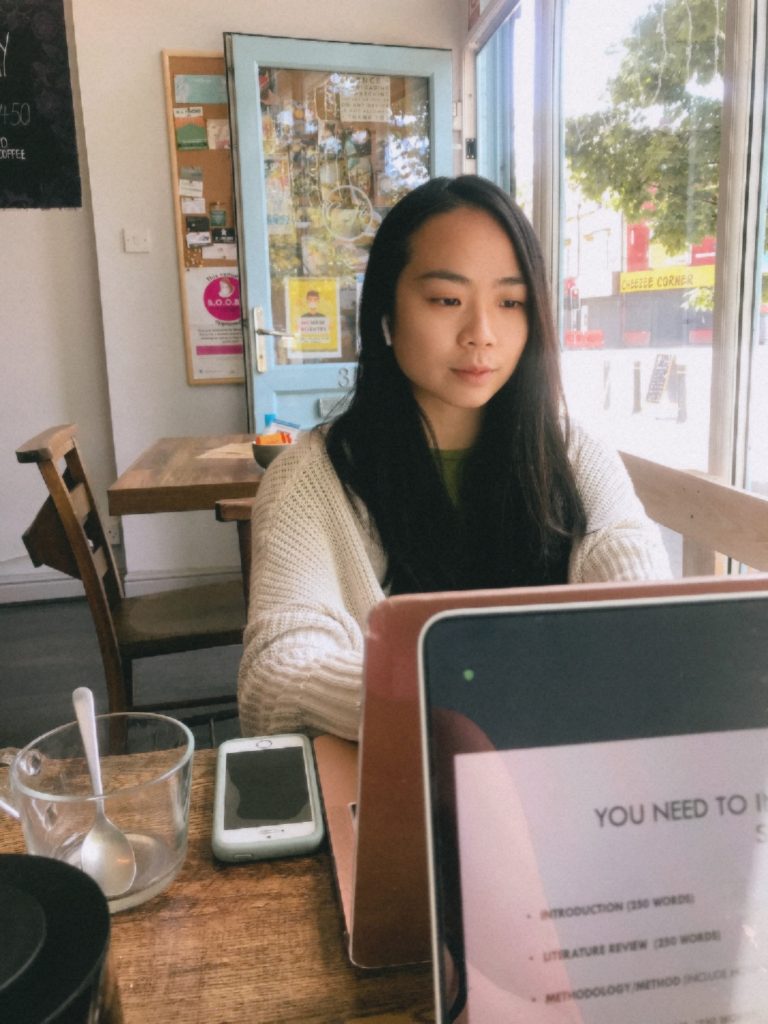 That's fantastic, so why did you choose to study at the University of Salford in particular?
I chose the University of Salford as I was warmly welcomed, and I thoroughly enjoyed the audition when I came for the final audition for the programme in February 2021. Furthermore, the course is a one-of-a-kind collaboration between Joss Arnott Dance and the University of Salford, which is special in the industry and I have always wanted to experience studying in a university as well since I did my undergraduate at a vocational dance school in London.
What industry experience have you gained from your course?
It would be the experience of being immersed in a professional company environment and going on tour to perform our Triple Bill! It has been extremely beneficial to experience the process of producing 3 original works with the choreographers in both the studio and online (due to the lockdown from December to March). Moreover, experiencing the maturity and development of the 3 pieces as we progressed during the tour has taught me so much. To add on, the modules in Producing and Pedagogy have been extremely useful to enhance my knowledge in the dance field and has equipped me more as an all-rounded artist.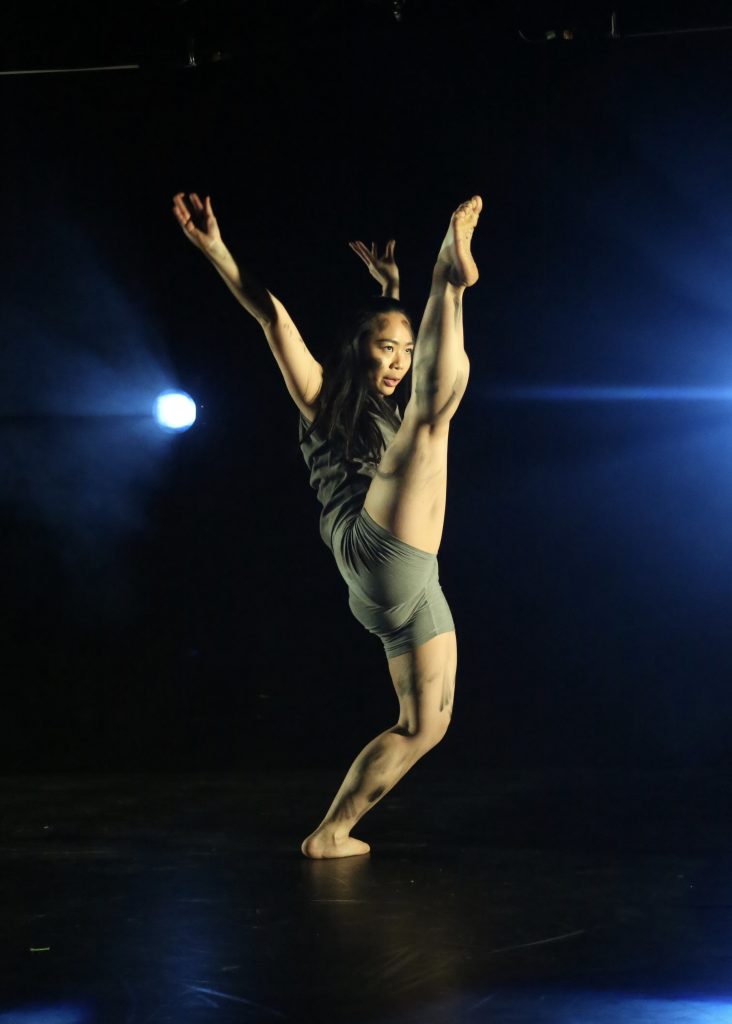 Will you do a placement or live project?
I am currently working on my Practice as Research Dissertation project in which I will be creating a solo dance performance. I am really excited to present my solo piece as the last thing for my Masters.
How has it been studying throughout the pandemic?
It has been difficult, especially with the third lockdown back in December-March as our whole course was shifted online. As an extremely practical course, it was so difficult to take dance technique classes and rehearsals in my tiny kitchen, whilst having a full schedule every single day. This was mentally challenging since the future was so uncertain and I did not want my master's to end like how my Degree did in 2020. Despite this huge challenge, I am grateful we were able to return back to the studio and continue to rehearse for our tour in March which made it all worth it!
What are you looking forward to the most for the rest of your time at Salford?
I am looking forward to finishing my last project, my Practice as Research Dissertation, which is due in a month. I cannot believe my journey at Salford has gone by so quickly!
What are your career goals and how will your time at Salford prepare you for this?
As a Dance Artist, Performer, Choreographer, Young Leader and Advocate for Dance my career goals in the near future would be to join a dance company to perform in the UK and in Europe. Long-term wise I am inspired to become a leader in dance and make a difference with all my experiences. I aspire to contribute to the developing dance scene in my hometown, inspire the younger generation, and promote dance to the wider community one day.
My time at Salford has given me more confidence and knowledge in stepping into the professional world. Moreover, with the experiences and knowledge which I have gained from the diverse programme covering different aspects of dance, I am equipped to be an all-rounded artist.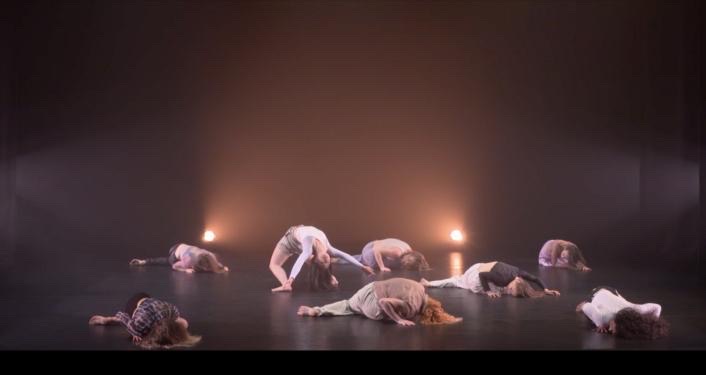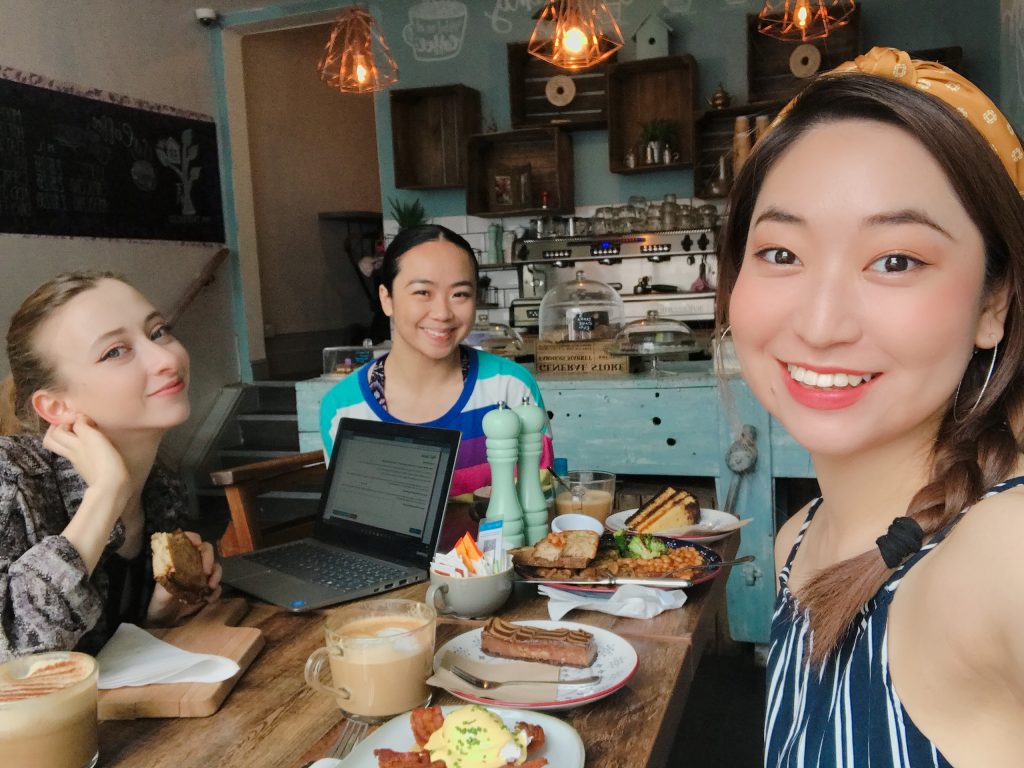 Thank you so much for taking the time to speak with us Rachel, best of luck with your Practice as Research Dissertation and we wish you every success in the future!
You can see more of Rachel's work on her website or on Instgaram: rachelyantingli.dance.
Interested in studying dance at Salford? Check out our suite of dance courses.