Attending an open day is a great way to find out what a university is really like. Our next Undergraduate Open Day is taking place Saturday 25 June. Book your place here. Here are my top tips to make the most of your open day experience.
1. Go on a tour
You can tour our Peel Park, Frederick Road and MediaCity campuses. Check out the facilities and get a feel for the place. Don't stop there, accommodation tours are also on offer! Where you'll be living is as important as where you'll be studying, so find the accommodation that best fits your needs, budget, and somewhere you can call a home away from home.
2. Speak to current students
If you want the lowdown on uni life, then who better to ask than current students? Student ambassadors will be dotted around campus and will be on hand to answer any questions you have.
3. Meet your future lecturers
Meeting your future lecturers can be key in choosing the right university for you. Understanding their passion for the subject and forming connections early on in university life can give you a great head start going into the academic year.
4. Free stuff!
Students love a freebie, so make the most of of what is on offer throughout the day. I've heard a rumour there'll be free popcorn and icecream…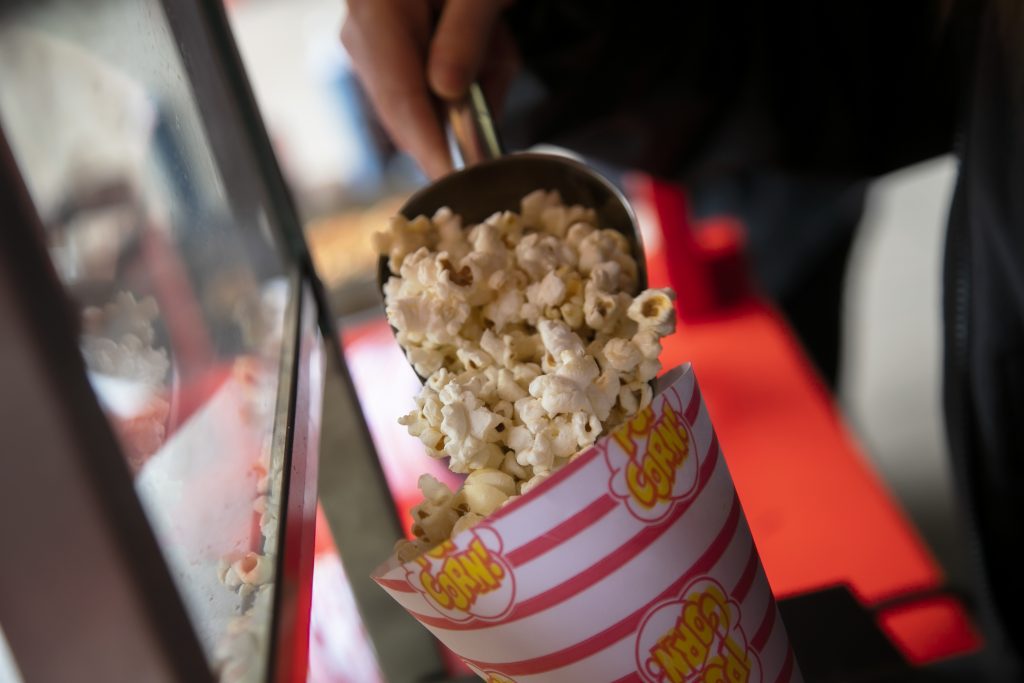 5. Take the bus
Hop on the shuttle to visit our MediaCity campus, departing every 15 minutes from New Adelphi building. We are also running a shuttle between our Peel Park campus, Frederick Road campus and John Lester and Eddie Coleman Courts accommodation.
6. Get extra-curricular
University life is so much more than just lectures. Play a sport? Have a hobby? The Students' Union will have a society for you. Plus, joining a society is a great way to make friends. From football to K-pop, we've got you covered! Find out more about societies here.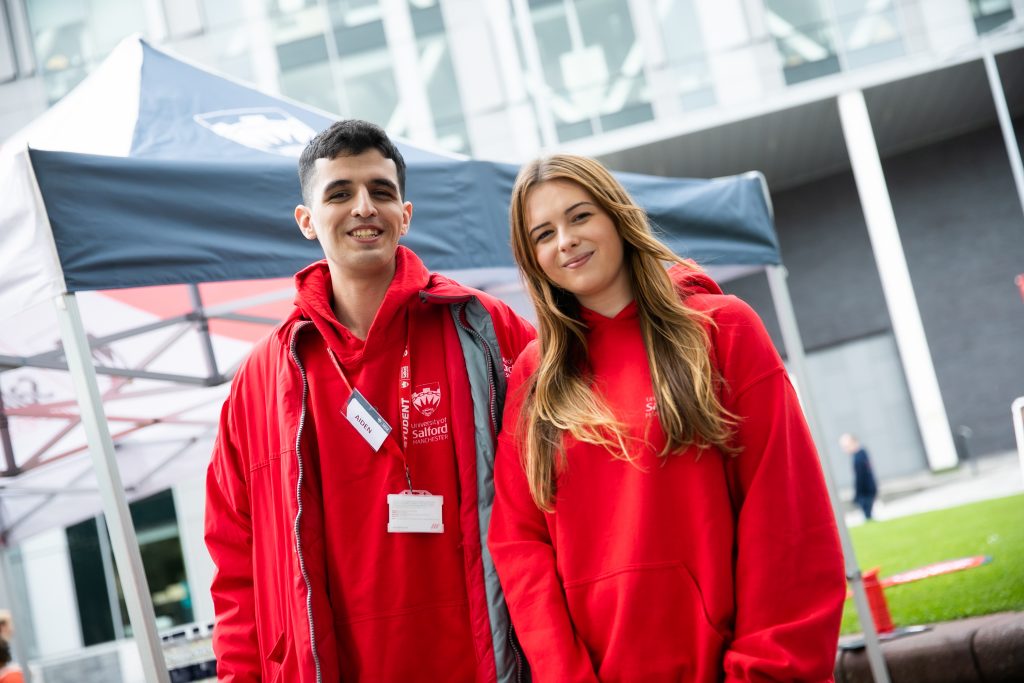 7. Don't be afraid to ask questions
We are here to help. Don't be afraid to ask any questions you have. You can attend a talk or visit an information stand to get support with applying for student finance, the UCAS process or clearing. As always, you can also reach out to us across our social media channels.
8. Keep an open mind
You may have your heart set on a certain course, accommodation, or even university. But keeping an open mind for open days can open new avenues that you hadn't initially thought of.
9. Go off the beaten track
After you've toured our campuses and accommodation, get out and explore the city that you might be living in. There's so much more to university life than just being on campus, so get off the beaten track and explore what could be your new home.
10. Enjoy yourself!
Open days are good fun, so enjoy yourself! From free food to exploring a new city, there's plenty to do. Choosing the right university for you can seem like a daunting task, but the University of Salford is here to support you so don't be nervous!