Junaid has had a lot of work experience during his studies in journalism and public relations and feels confident in stepping into the professional world. Find out how he used his initiative and made the most of the support available to him, to secure his dream internship in football.
Hi Junaid, can you tell us about yourself?
Hi, my name is Junaid Sidat, I am a final year BSc (Hons) Journalism with Public Relations student at the University of Salford. I am 21 with a background of part-time experience within the telecommunications sector and communications. I am very passionate about social media and creating content.
Why did you choose to study at the University of Salford?
I, like many students, was very unsure about what I wanted to do as a job or what to study at university. Did I want to do sports, another passion of mine or pharmaceuticals? After much deliberation, I decided I wanted a career in media and something with a journalistic twist.
The University of Salford appealed to me the most as my campus would be at MediaCity, home to the BBC, ITV and some stunning views of the mesmerising Salford Quays. The campus infrastructure is brilliantly built, with state-of-the-art facilities and a buzzing atmosphere.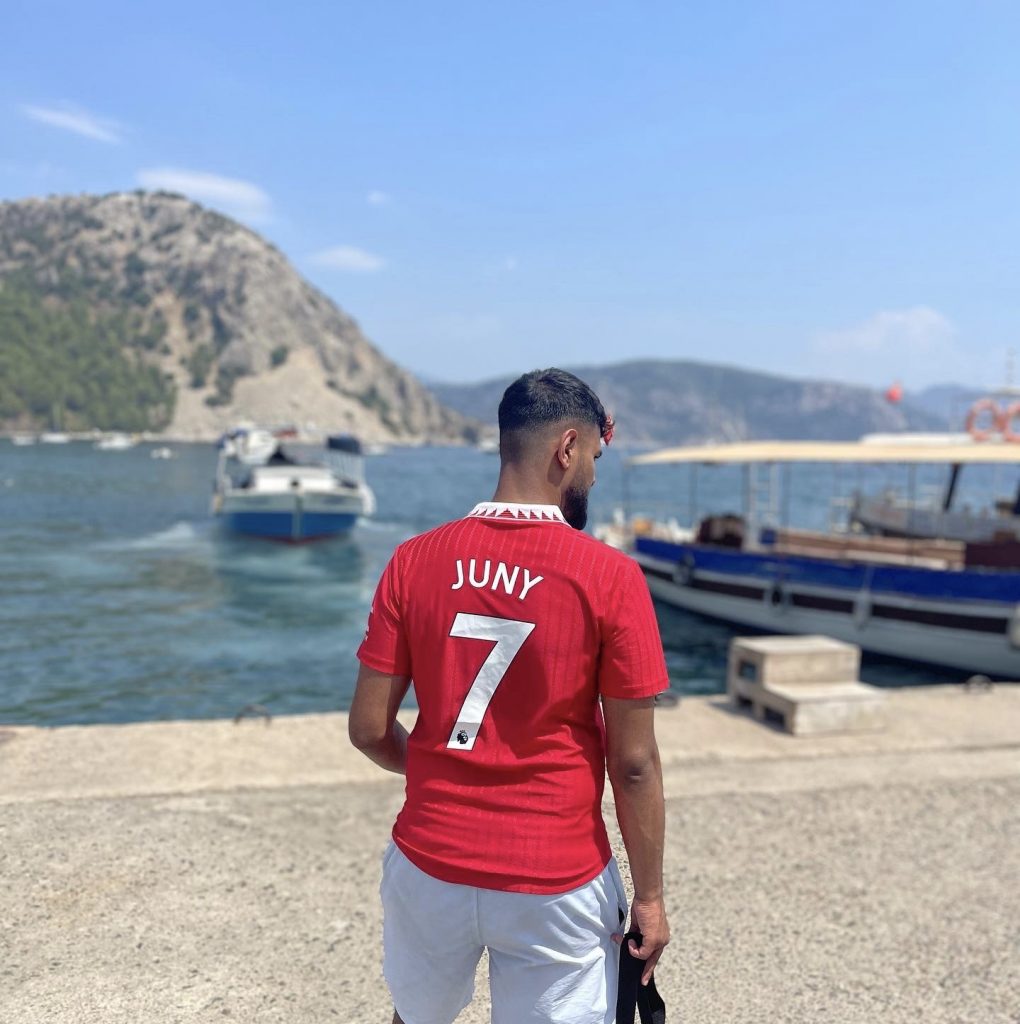 How have you found studying BA (Hons) Journalism with Public relations so far?
I have loved every second of this course, meeting new and brilliant people. The lecturers have been outstanding in their support for my development.
The experience the whole university has provided has been brilliant for my personal and professional development and for me to understand what aspect of media I would like to have a career in. From working in Newsday's writing stories for the Salford Now, to working on real-life Public Relations cases on my course, they all helped me understand the roles further. It's easy to sit and listen to lectures but you will never truly understand the requirements of a role until you practice it in a real setting. This is what sets the University apart from others, its ability to give you valuable experience that help you fast-track your career when you graduate.
What work experience have you gained during your time at Salford?
I have gained much work experience from my time at the University of Salford, both in social media and also communications. I've studied brilliant modules that give me first-hand experience, and with fantastic live speakers who bring their excellent knowledge of the sector in order to help us prepare. LinkedIn classes and courses also made me more marketable, so I am ready to go out into the real world.
Have you done any internships or placements as part of your course?
I first earned my internship within the footballing industry working for Cheekysport, providing social media services to football legend Rio Ferdinand. The internship involves me running his football podcasts, social media and compiling research for his podcast. Cheekysport is owned by Joel Beya, a content creator himself and a part of the well-established podcast.
I had this great opportunity through one of my modules on my course, where I had to interview a celebrity and I was adamant I wanted to complete this within the footballing industry. I persistently reached out to Joel Beya for the interview and after following up with many emails, he agreed. The interview went brilliantly. At the end of the interview, I was prompted by him to apply for an internship role within his social media team. I applied and was rewarded with the job!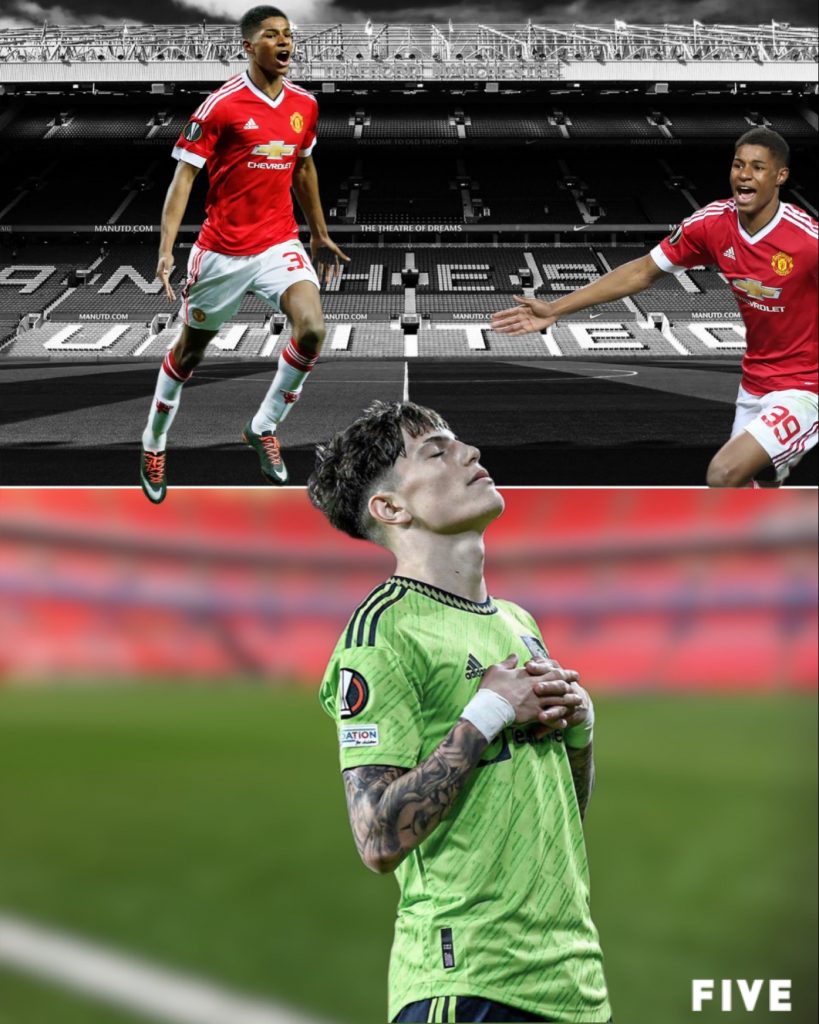 I was delighted and excited to be a part of such an amazing team and to support a footballing legend and famous journalists such as Fabrizio Romano and David Ornstein. The internship is massively helping me to develop my social media and teamwork skills. It is also enhancing my ability to work under pressure.
I have also been blessed to have had the opportunity, provided by the university to be a part of the University of Salford's international marketing team for a week-long placement, this was an incredible experience, which gave me a real office setting and working on real campaigns.
I was able to bring fresh ideas to the team and create content for the team. It was different for me as I had always created content for football, so this was a good chance for me to experience content creation and PR strategy for a completely different target audience and practice my skills in the workplace. I really enjoyed this and hope I can continue to find different placements like this to enhance my skills.
My internships have shone a bright light on what my future could look like, and I am developing skills that will help me more than I can imagine going forward as a postgraduate.
How has the university of Salford supported you in finding internships and placements?
The university Careers and Enterprise team has also been a massive help in making students stand out to employers, I have received huge help in optimising my CV and making my LinkedIn look more professional and marketable.
I actually got the football internship after doing one of my university projects interviewing a celebrity. So by doing projects like this I was able to grab this exciting opportunity.
My lecturer also supported me to help me find a week's work placement as part of my PR Practice module.
What advice do you have for potential students when choosing a course to study?
Choosing your course is not easy for anybody, it is a big life decision that can impact you forever, however always do something you are passionate about. If you are still unsure, just go with your heart. Never shy away from seeking advice as this can really help in making your decision.
I think you should always have the drive to be the best you can be and never be scared to reach out to people as they may become your next employer or support you in your development.
When you are at university you are never alone with the pressures it may bring, and there are always services out there to support you through your years of study. The University of Salford has a team called askUS which supports students with any queries or difficulties they are facing, so you should always contact them if you need a little extra advice.
Thank you very much for talking to us Junaid and we look forward to seeing your exciting career develop after you graduate!
If you are interested in studying with us, you can search our courses to find the one that suits you best.