You may have spent a lot of time in Salford; whether you've been studying on campus or exploring everything the city has to offer, but how much do you know about its history? Salford is rich in industrial heritage and cultural significance with a legacy older than our neighbour Manchester (but hey, who's keeping score?). Read on to find out about how our brilliant city and its vibrant community have played a significant role in the world we live in today…
THE GHOSTS OF ORSDALL HALL
Salford is home to the impressive Tudor manor, Orsdall Hall. Dating back to 1177, it's been home to Tudor nobility, butchers, farmers, artists and priests over the years. Rumour has it that its latest inhabitants are three ghosts who roam its hallways. Bangs have been heard, doors have opened without explanation, people have been pushed and some have heard the sound of children. Want to experience it for yourself? Orsdall Hall sits just a 25-minute walk away from our Peel Park and MediaCity campuses and is open six days a week – it's definitely worth a visit if you're interested in its history… or a ghost hunt.
CONNECTING SALFORD TO THE WORLD
You may be dazzled by the modern hub of creativity and business that we call MediaCity, but did you know it began with the construction of the Manchester Shipping Canal back in 1887? These docks, once considered one of the world's biggest industrial posts, revolutionised the world textile trade and connected Salford, Manchester and the rest of the world.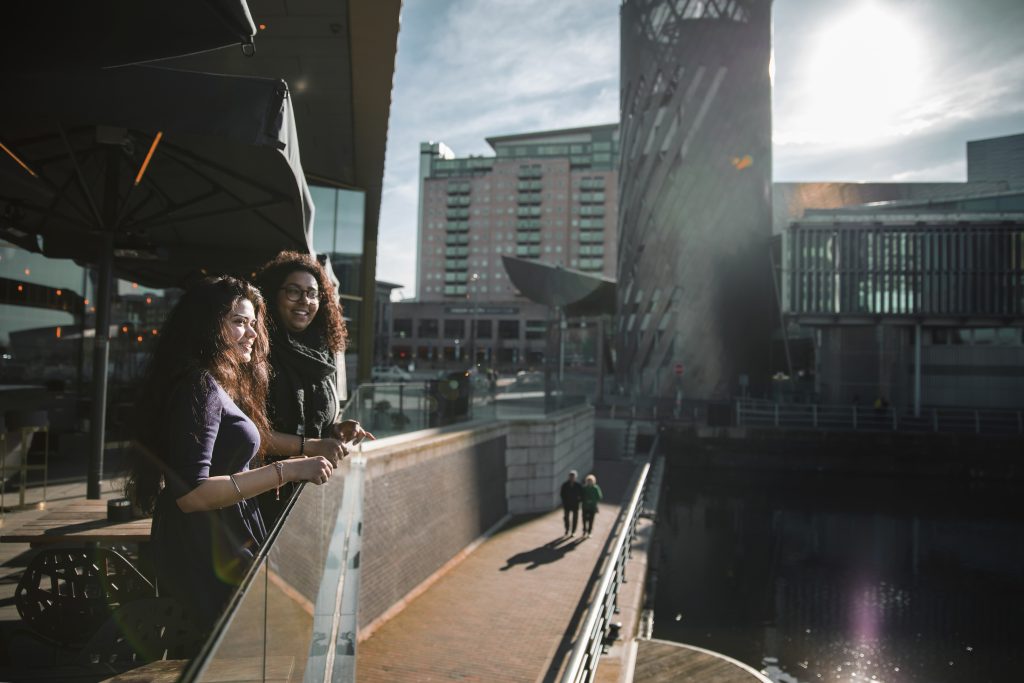 CHEERS TO THE WEEKEND!
I'm sure we all look forward to the weekend, but have you ever wondered who we owe our Saturday off to? Look no further than Salford's workers' rights activist, Robert Lowes! Back in 1843, Lowes fought for the rights of workers to enjoy Saturday afternoons off, reshaping the modern work-life balance. To commemorate this victory, the free We Invented the Weekend festival takes place annually in Salford Quays in early June celebrating free time with live music, sport, dancing, performances, gardening, talks and creative workshops. Now you know who to thank for that Friday feeling.
DID SOMEONE SAY FREE?
You might be well acquainted with our very own Clifford Whitworth Library, but did you realise that Salford is home to one of Britain's very first free public libraries? Once a grand mansion known as Lark Hill, it was transformed into an unconditionally free public library featuring reading rooms and an art gallery by the city's council in 1850. Patronised by Queen Victoria and Prince Albert, the library opened the doors to knowledge and reading for everyone.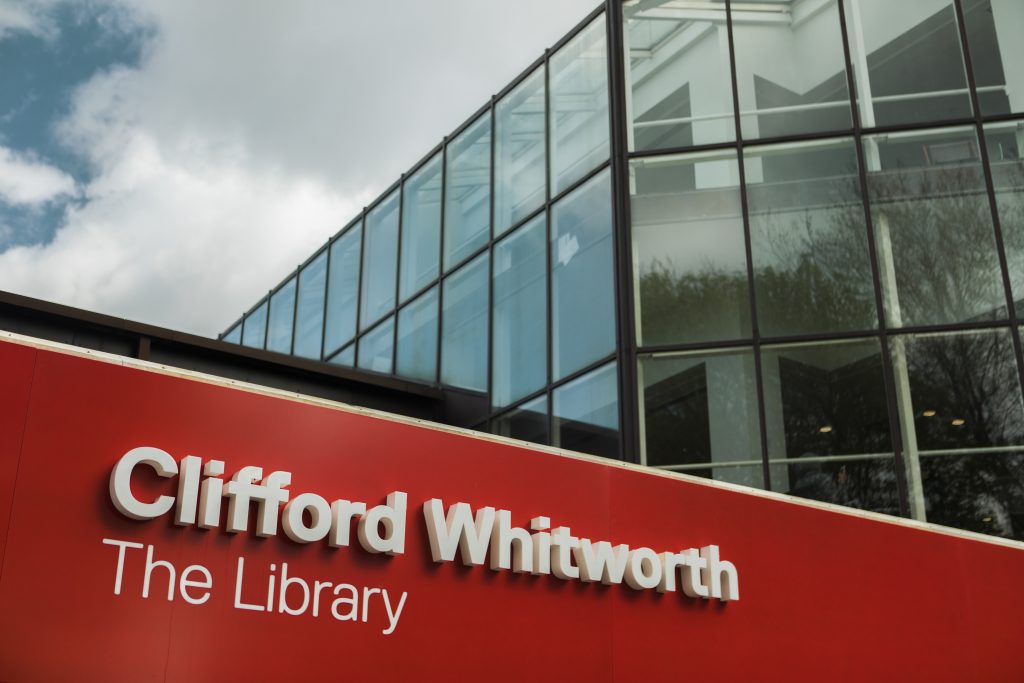 THE BIRTHPLACE OF VEGETARIANISM
Did you know that Salford played an early role in the vegetarian movement? In the early 1800s, Reverend William Cowheard (ironic) urged his church congregation to adopt a meat free diet as he believed eating meat was unnatural and led to aggression. These beliefs were popular within his local community, with members of his congregation becoming leaders within the Vegetarian Society and publishing the first ever 'vegetable diet' cookery book. His message resonated globally and, even though people today adopt a vegetarian diet for various reasons, Salford was an early beacon of the vegetarian movement.
REVOLUTIONARY IDEAS
We can't talk about Salford's history without mentioning Friedrich Engels, whose bearded statue sits at the heart of our Peel Park campus. It was at the Cresent Pub in Salford where Engels and Karl Marx famously discussed their philosophical ideas that would become the Communist Manifesto – a political pamphlet that shook the world. While the pub poured its last pint in 2017, you can still catch a glimpse of this revolutionary landmark if you walk along Chapel Street or you can pay homage to the man himself by… climbing his head?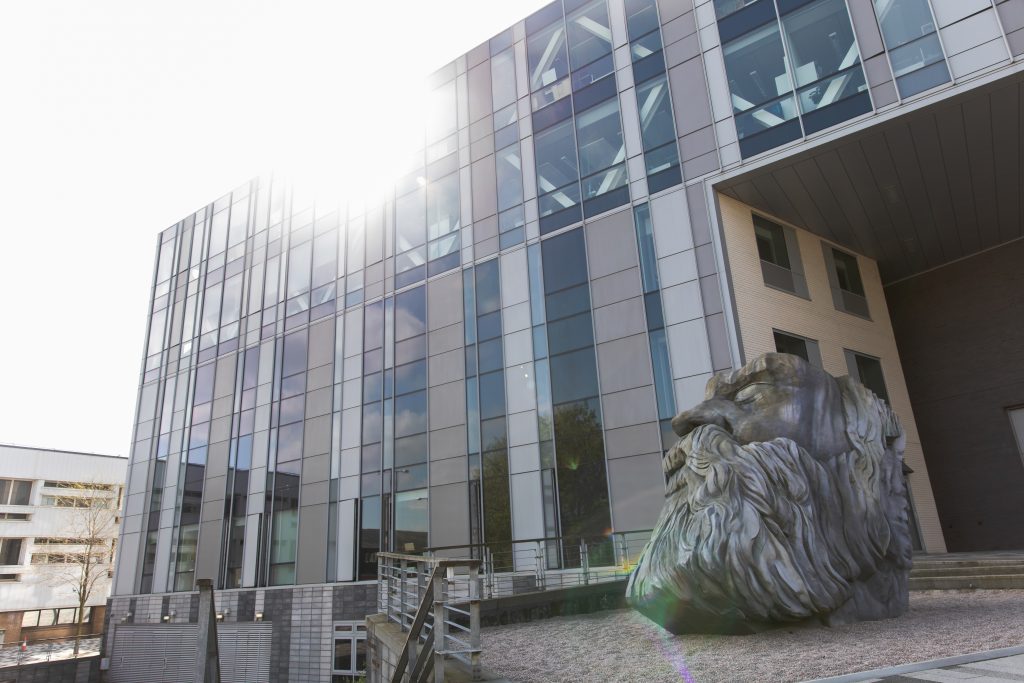 LIGHTS, CAMERA, ACTION
You can't call yourself a true Greater Manchester resident without catching up on the drama on the cobbles. The legendary Coronation Street is the world's longest running soap opera, which has been gracing our screens since 1960. Set in the fictional town of Weatherfield, the show was filmed at Granada TV studios for more than 50 years before settling into its current home at MediaCity in 2013. Want to see inside Roy's Rolls and The Rovers Return? Book onto a tour to step onto the famous street and explore for yourself.
We hope you've learned something new about Salford's interesting history! Now it's time to impress your friends and family with these fascinating facts next time you're exploring Salford. If you want to dive deeper into Salford's history, don't forget to pay a visit to the Salford Museum and Art Gallery on our campus overlooking Peel Park.