Meet Marukh Syed, third year Civil Engineering with Foundation Year student.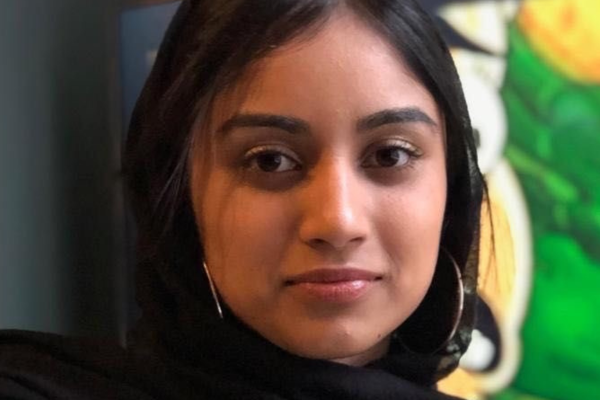 How would you normally start your morning when you come to university? 
I'm from Burnley, so I usually get the train to come into university. It takes about 45/50 minutes. On the days there are strikes or I miss the train, I drive in. Before starting my day, I'll quickly stop at Tim Hortons because I always need a French Vanilla, either hot in the winter or the iced version in the summer.  
How are your lectures during the week?
On Mondays, I typically have meetings with my supervisor regarding my dissertation progress. I also have lectures on Tuesdays and Fridays, all lasting two hours. Some lectures are interactive, they'll give you an example to work on and ask questions which is great preparation for individual work. For the design exercise meeting on Thursdays, we have a quick lecture and after it's finished, we all sit in groups and work on a brief. We all assign each other weekly tasks that we tend to focus on individually unless help is needed.
Tell us a little bit about your practical sessions!
Our practical sessions are normally in the laboratories, but the SEE building labs were only ready early this year. Last year, due to COVID, each member of a group was only allowed to attend one practical session, and I attended the structures lab. The practical session consisted of three different experiments:
Two span beam experiment where we applied a load onto a beam to find out strain, bending moment, and deflection.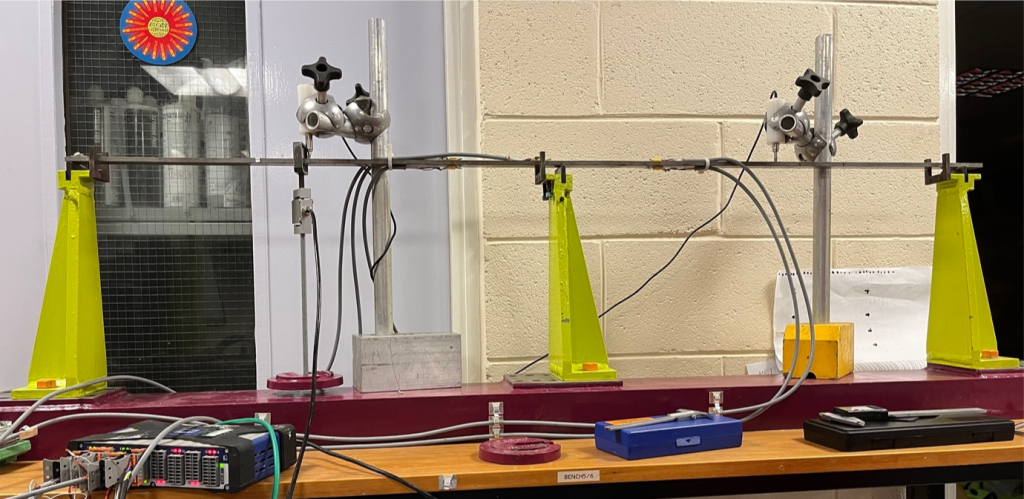 Three pinned arch where we investigated the behaviour of the arch while applying loads onto it.

Truss bridge where we built a 3D bridge constructed out of Pasco parts and compared the experimental loads to hand calculated values.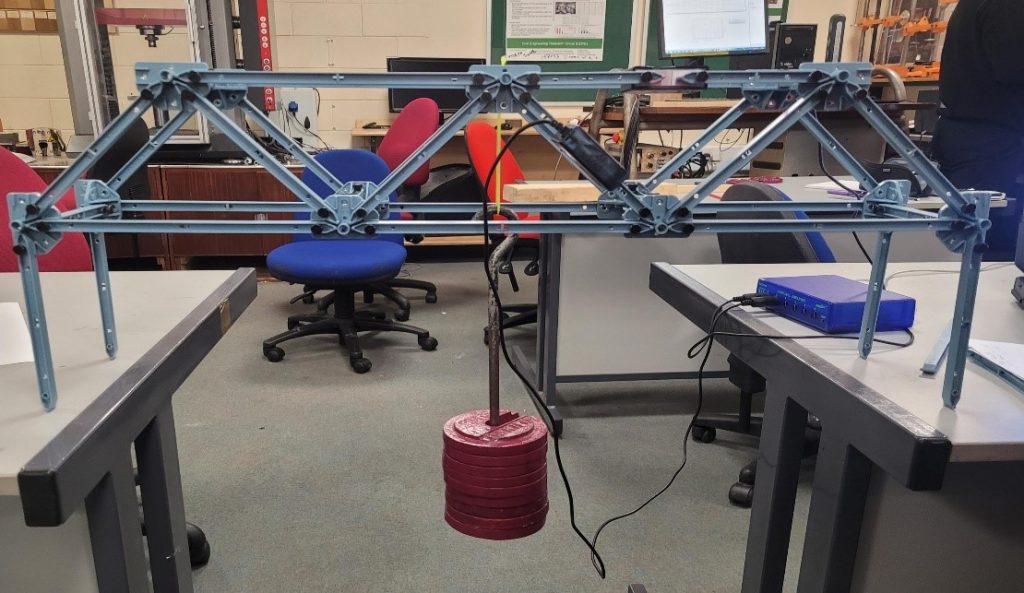 What do you enjoy about working on group projects? 
I really like the fact that everyone is so helpful in the groups, and we all work together to bring a project to life. This year, we're working on an indoor arena, and we've designed two different schemes so far. Once the drawings are done, I'll start on the structure and then use a software called Linpro to analyse the bending moments of the design. For the final design, we use AutoCAD and then move on to a reflective piece which goes into detail about the sustainability of the building including facilities and site location, along with how the group project worked.
During my second year of my studies, we went on a five-day trip to Norfolk for Constructionarium in 2022. I really enjoyed this experience because we worked on the real-life industry Kingsgate Bridge project. My group consisted of about 20/25 people which started off with a presentation at the beginning of the year to determine how we were going to tackle the whole bridge process. After each group presented, one group was chosen to lead everyone else for the real thing out on the field.
Before heading off to Norfolk, we started off with a practical in the labs so that we could prepare. I practised using the surveying equipment and trained to do the shuttering by using loads of timber. Once we executed that, we worked in a team to build the bridge on site, and we finished it in four days which was great because we were able to help the other teams finish on the last day.
I really enjoyed it because it was such a different experience to how we've learnt previously. With my studies, it's more memorising the information, but with practicals, it's about taking part in real labour work and picking up much more knowledge than I would at university. Working in a team and communicating with industry staff meant that I felt prepared to work on projects in the future when I am employed, and it confirmed that I really want to finish this degree and work as a civil engineer.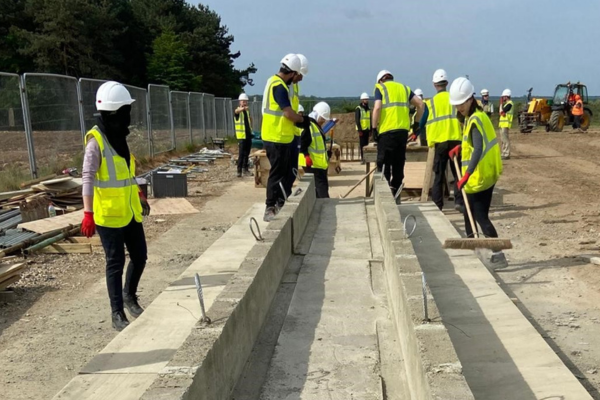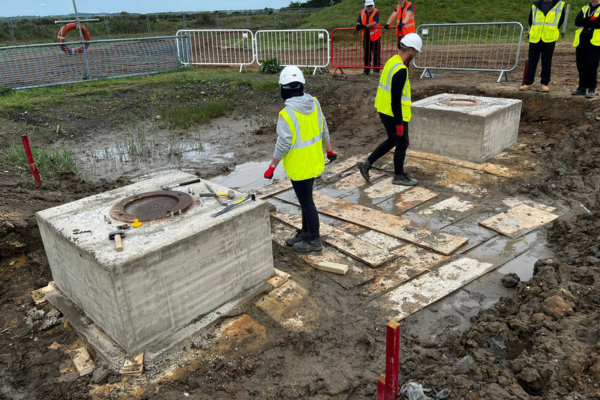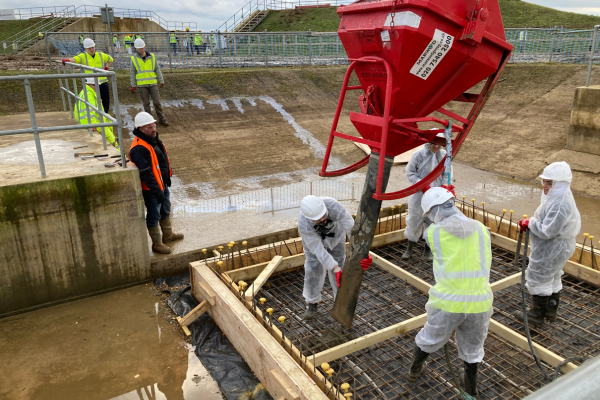 What do you do on your day off?
Usually, on Mondays after the half hour meeting with my supervisor, I work on my dissertation and my topic is 'Reducing Carbon by Establishing Waste Rates in Temporary Works'. My topic was chosen by Temporary Works Forum as I am their scholar. I am in contact with TWf now where I can work closely with engineers who will provide data to me and give me the opportunity to analyse it. If I'm successful, it will be used in a real project for industry which means there's a lot of pressure.
Most of the time, I'll use Wednesdays to work on my assignments. When I'm working on my own and I have a written assignment, I don't like my surroundings to be loud, so I won't listen to music, and you'll find me on the second floor of the library. I'll start by reading reports and highlighting key information to make small notes which eventually turns into a bigger piece as I go along with further data/reports.
Where is your favourite place to study on campus?
I either study in New Adelphi on the first floor or the second floor of the library to work on my deadlines.
I grab some food from one of the Salfood outlets and watch Netflix while I eat. Sometimes, I'll sit outside in front of the benches at the SEE building or on Chapman square. When the weather is ideal, I like to sit in front of Peel Park to have a look at the greenery.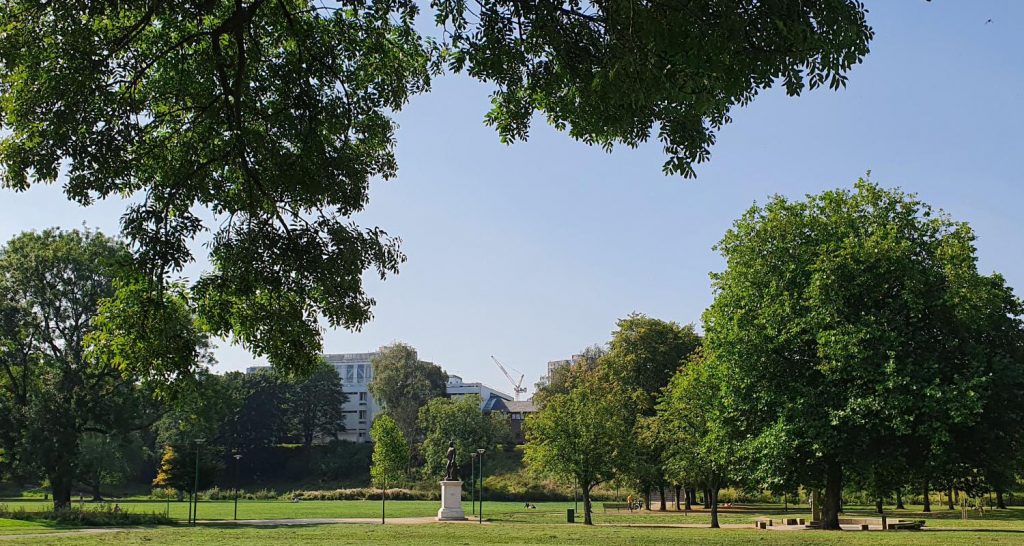 How do you spend your evenings and when do you socialise?
Although I usually go to the Faith Centre to pray, every Wednesday of the first month, I go to a sister's social at the Faith Centre. It's amazing to see other students and socialise with everyone, and there's free food which is a plus!
I love going to MediaCity, it is one of my favourite places to go because of the view (particularly after 4pm). I'll either take a nice walk or use the electric scooters or bikes available. If a new movie is coming out, me and my friends make plans to go to the cinema either at MediaCity or Trafford Centre.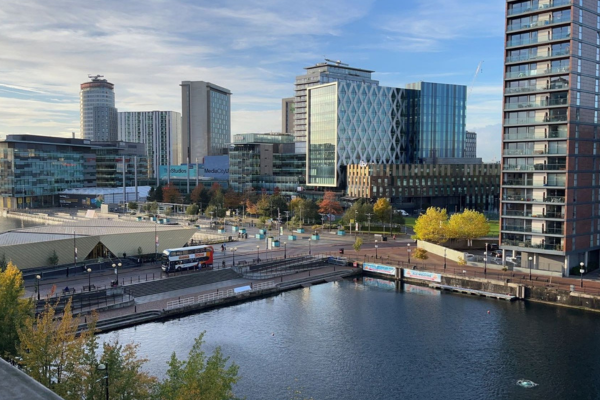 Watch our video below to find out more about constructionarium: