Hear from Nataniel Hewelt, currently studying an integrated MEng in Aircraft Engineering with Pilot Studies. He has completed his three years of the undergraduate degree and is now completing his final integrated masters year.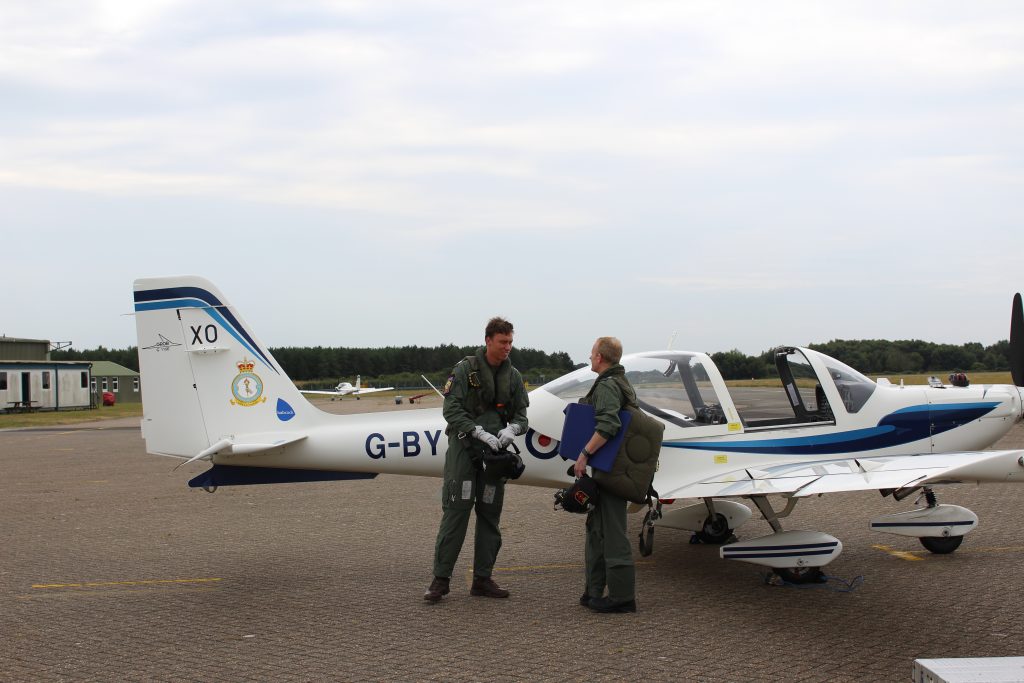 What inspired you to study your course? Why did you choose the University of Salford?
I wasn't particularly interested in going to study at university, I had never done too well at school. When I came across the course a couple of days before the UCAS deadline, I thought the modules seemed interesting. So, I was attracted at the prospect of graduating with a bachelor's degree and completing modules on topics such as navigation, safety factors and crew resource management which is where my motivations really lay.
I was very surprised to have received an unconditional offer, and so I accepted the offer on results day without ever coming to an open day. The first time I saw the university was during the very limited induction week in 2020. I was very relieved when I stepped foot on campus as I found it to far exceed my expectations. I think peel park is an asset to the university and is a fantastic place for social between lectures, especially in the summer. I have since transferred to the MEng for my course and I am due to graduate in summer 2024.
Tell us about the facilities you have access to and how they have benefited your studies.
The most useful facilities to me have been the PC suites in the SEE building and the campus library. The two-monitor setup allows you to have your report open on one side and your sources on the other – a real game changer! The library being open 24 hours a day, 7 days a week is also a brilliant resource, it can be hard to concentrate when studying for extended periods in your room so having somewhere as a change of scenery is good.
The SU fulfils a really important social function. The cheap food and drink prices and events of the SU help with helping you to unwind in a social environment with some friends after lectures.
What is your favourite thing about your course?
The people on it, it's great to be surrounded by so many likeminded individuals with which you can really easily find common ground.
Have you been on any field trips/site visits over the course of your degree?
As part of this course, we do one field trip which is with the Cranfield National Flying Laboratory. This trip was in a modified Saab 340 aircraft over the Irish sea. For the duration of the flight the students were tasked with recording data from the touchscreen displays imbedded into the seats in front of you whilst the aircraft conducted a series of manoeuvres each corresponding to a flight dynamics behaviour. The subsequent assessment was formative meaning for most students this is the highlight of the course and is a great day out if nothing else.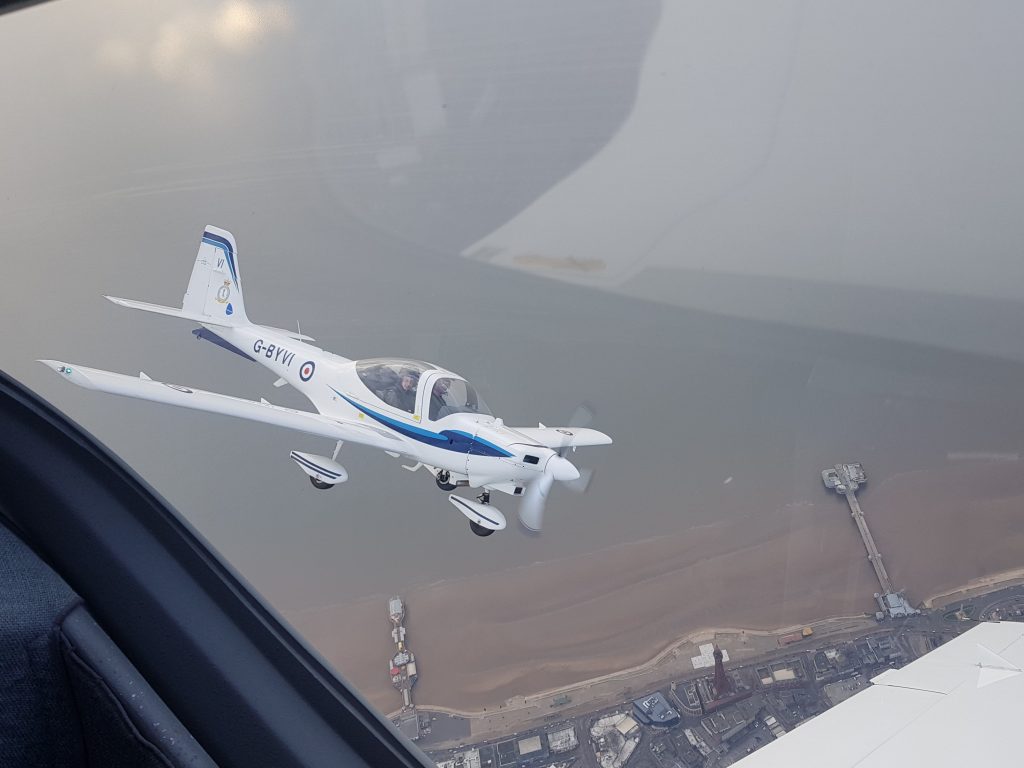 Are you involved with any societies or extracurricular activities at Salford?
I am a member of the Manchester and Salford Universities Air Squadron (MASUAS) which is a Royal Air Force Volunteer Reserve unit attached to the University of Salford. I would attribute the best moments of my university experience to being part of this organisation; it was wanting to extend my time at MASUAS that was a major factor in my decision to transfer to the one-year-longer MEng course.
Due to my involvement with MASUAS, I have had a university-experience that no one I have spoken to yet can even come close to! As I am studying aircraft engineering, I have a very broad interest in aviation. I have had the chance to fly with pilots in formations over Blackpool and the lake district, fly as a passenger on a Chinook over Liverpool, and most impressive of all, have captained an aircraft when I completed my first solo at RAF Woodvale in July last year.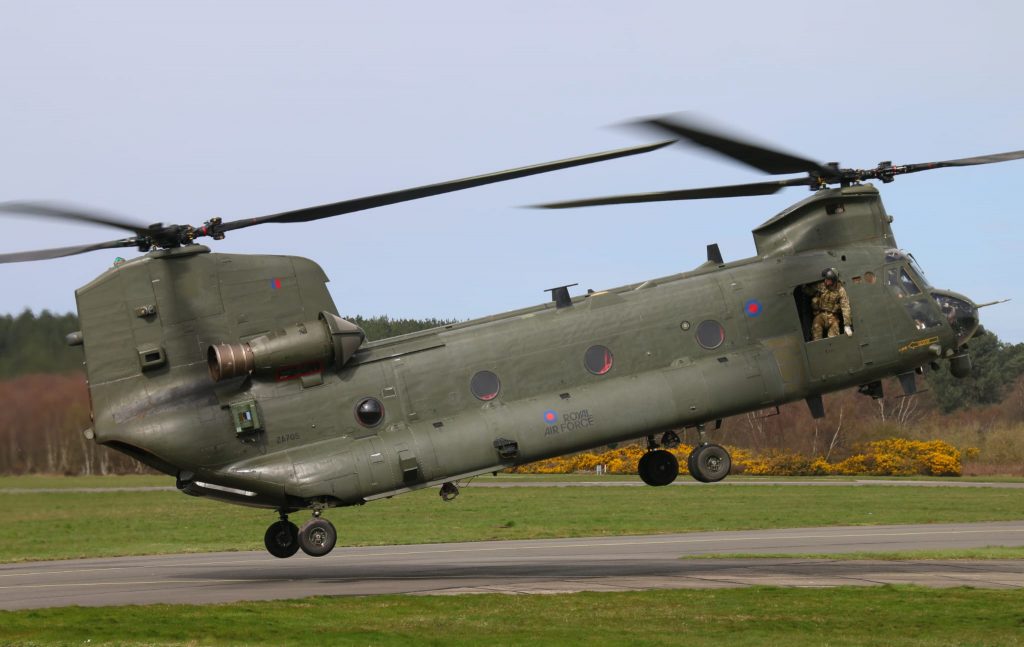 I have also travelled Europe under the guise of studying recent events in military history, all subsidised by the RAF. I have received world class training in caving and mountain rescue from an organisation based in the Yorkshire Dales, like most people I am very claustrophobic! This really pushed me out of my comfort zone and helped me to learn more about myself. I have also completed a plethora of military courses as well as had the opportunity to visit RAF bases and see what it's really like behind the wire. As I sit here writing this, I am currently at RAF Benson, I am due to fly in the back of a Puma helicopter this afternoon! The best part is, I got paid to do it all too!
Although MASUAS is part of the RAF, its purpose is not to recruit. Our goal is to inform and influence intelligent and ambitious people towards a career in the RAF. Joining MASUAS does not mean you have to join the RAF, many of our members do, but plenty don't. Almost all that we do is run by students, MASUAS has really given me a chance to prove myself and get formal training as well as actual experience in leadership! If you're looking to be challenged and to push yourself to achieve things you thought you never could, then you're exactly the type of student we are looking for!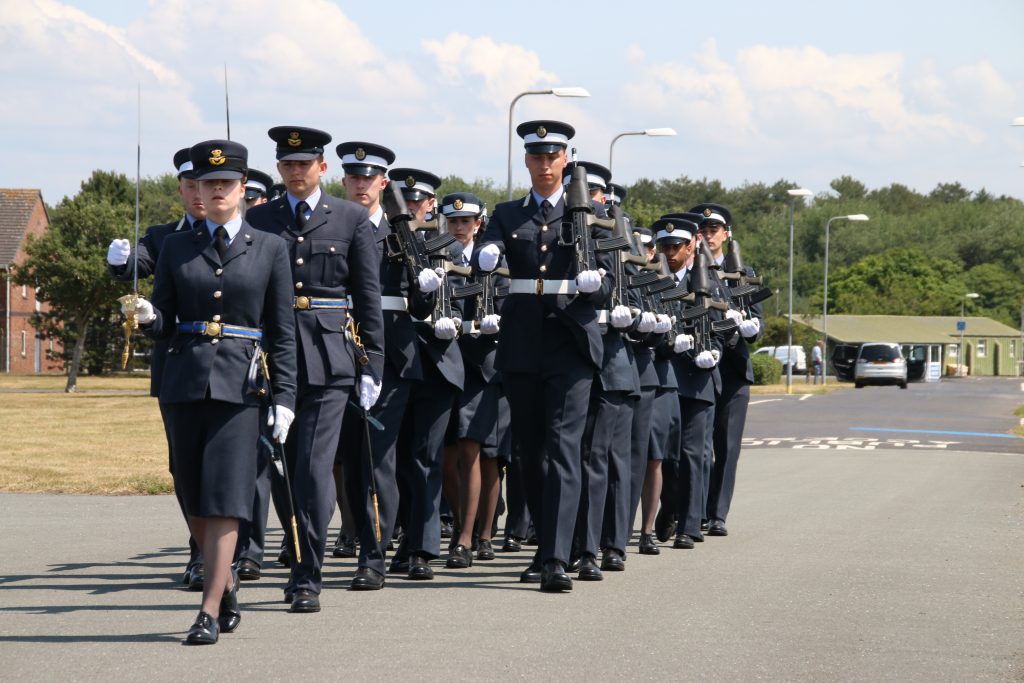 What do you aspire to do once you've graduated?
I am in the incipient stages of a pilot application with the Royal Air Force as of May 2023. I believe that my experiences with MASUAS and at the University of Salford have made me a competitive applicant.