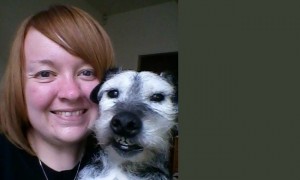 Dogs may be man's best friend – but aren't they a member of the family too?
Dog-lovers can now help find the answer to this by contributing to a 'citizen science' project to examine the social intelligence of dogs and their sense of place in a human world.
Researchers at the University are seeking dog-owning volunteers to conduct a series of simple observations of their dog's behaviour around the house, in a bid to learn more about what our dogs are thinking, and what they think about us!
"We know that dogs feel comfortable around humans and feel part of the group, but how do they see their role in that group and how do they interpret or even manipulate us?" asks Dr Sean O'Hara, a lecturer in wildlife cognition and behaviour in our School of Environment and Life Sciences.
---