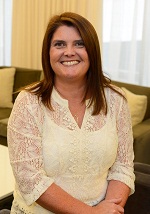 Professor Anthea Innes joined the University of Salford on 13th June as the Coles-Medlock Director at the Salford Institute for Dementia.
Professor Innes previously worked at the Bradford Dementia Group at the University of Bradford, both as a researcher and later as a lecturer. She also completed her PhD at Bradford which, "explored the process of changing the culture of dementia care in three settings". Later, Professor Innes returned to the University of Stirling, where she had also studied as an undergraduate, and worked as a Research Fellow and Senior Lecturer for a decade before moving to become Professor at Bournemouth University in 2011.
Professor Innes has led on a number of public engagement and dementia awareness projects including (Don't) Mention Dementia social art project and the BUDI Orchestra. She introduced the first worldwide postgraduate online programme in Dementia Studies in Stirling and oversaw growth from 15-246 students over an eight-year period.
Professor Innes said on her appointment: " I am delighted to be joining a forward thinking University and working with the team at the Salford Institute for Dementia to take forward an already impressive programme of community based work aimed at improving the lives of those impacted by dementia."
Leave a comment
---