The UK's digital advertising spend reached a new record in 2013, valued at £6.3 billion. This double digit growth of 15.2%, highlighted in the study done by Internet Advertising Bureau and PricewaterhouseCoopers, is just one of many indicators showing a rapidly expanding industry.
In such a competitive market, evidence based decision making is paramount. Every brand is looking for that extra edge – and digital marketing offers a access to data and insight that was previously impossible. Based on real data you can now gain better understanding of customers' habits, boost your awareness and compete more effectively against your rivals.
But where do you find that extra understanding, when you have to use the same online metrics that are accessible to everyone? How do you tease out the underlying shifts that lead to top-line events, understand those shifts, and use the knowledge to fine-tune your marketing activity?
Digital Media Marketing challenge
A key challenge is that the digital media marketing industry is dynamic and rapidly evolving and is constantly under close scrutiny by brands looking to get the best return on their investment. As such, developing a model for rigorous digital marketing campaign monitoring that will withstand rapid change and have practical value is challenging. It is even more challenging if we add academic peer review scrutiny with constantly changing technologies and tools.
The industry faces a number of specific challenges – as a consequence of its relative immaturity. The 'last click attribution model', where only the last channel that converted a customer to a sale is given full credit, does not take into account the multi-screen, multi-devices customer journey. We have ever more data about how customers interact with us via multiple channels, yet no concise industry accepted method of bringing it all together. It's difficult to quantify the effectiveness of different types of digital advertising and assess the real value of a given area of spend.
Fast Web Media is going back to school

To better understand these issues, and develop a robust model for assessing campaign success, it can be helpful to go back to school, which is what Fast Web Media (FWM) did when we formed a Knowledge Transfer Partnership (KTP) with the University of Salford Business School. Partly funded by the Government, KTPs are a Technology Strategy Board programme that helps businesses to improve their competitiveness through the use of knowledge, technology and skills from academic institutions.
Through the KTP, we have been able to enhance the way we monitor and respond to user data in multi-platform, multi-channel digital campaigns for our clients, using analysis methods with sound academic backing to help gain a deeper understanding of analytics, and add value to our projects. We wanted to develop something that could be used by a broad range of our clients, from major brands with significant budgets to emerging companies taking their first steps in online marketing.
Digital Data Analytics tools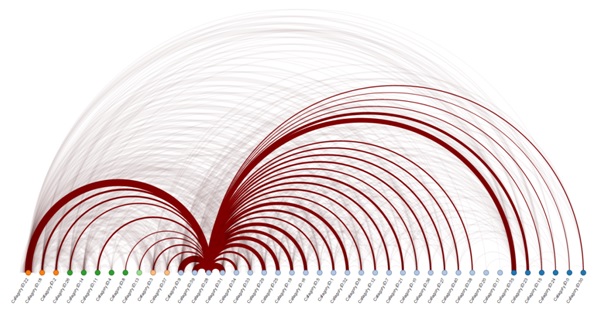 The tool above, developed during the KTP, shows a visual representation of correlations between purchased products. Of benefit to Ecommerce owners, the tool can inform cross sell and up-sell decisions.
FWM identified a need for a solution that would allow precise monitoring, tracking and management of campaigns across the full spectrum of digital media properties including; search engines, social media platforms, online forums and TV, while also monitoring live competitor activity 24 hours a day in all these areas. The tool features an integrated online system with a holistic dashboard interface that enables a summative view of an entire campaign across multiple channels, allowing you to adjust campaigns in real-time and respond to live events, thus influencing buyer behaviour.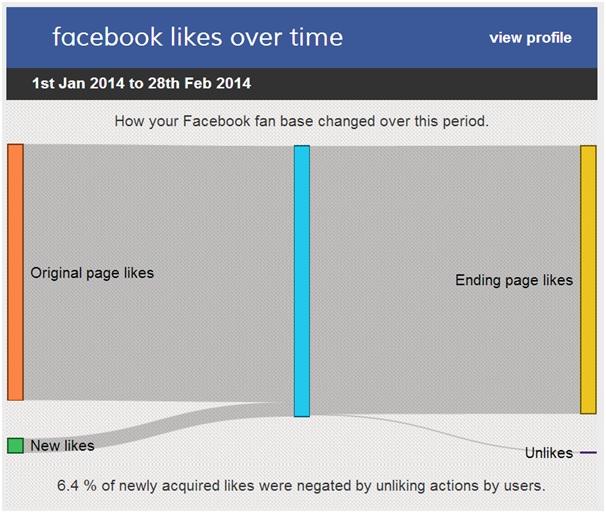 The diagram above depicts a factual view of a Facebook community size. It serves to disprove the current misinterpretation of Facebook community growth by showing new likes and 'unlikes'. Of particular benefit to brand teams, it serves to give a realistic evaluation of campaign performance.
Crisis management
One of the key foundations of our work has been establishing what is 'normal'. Once we have defined this we can identify when something more unusual (and far more significant) is happening. Some of our research into this can be used for crisis management. In one instance we looked at how a major service interruption of a UK mobile phone operator changed the behaviour of its customers and identified the window of opportunity which retailers could take advantage of.
These opportunities could be exploited in different ways: for PPC it could be removing broad ads based on the operator's name. For a retailer's site, it could be about re-prioritising significant homepage and special content real estate to create a more conducive environment for a completed purchase.
FWM now has the capability to predict a campaign's success against specifically defined performance metrics. We now benefit from more effective campaign management and decision-making, offering sophisticated tracking and access to live trends that enable a more precise calculation of return on investment.
Getting beneath the surface
FWM entered into the KTP to try and expand the industry standard on the use of tracking and management tools, which could deliver greater efficiencies to the digital sector and interact in real-time with campaigns that are already live, if applied correctly.
While all businesses regard themselves as 'experts' in their chosen industry, input from an objective third-party organisation provides an element of superiority to the claim. By partnering with an institution like the University of Salford and cooperating with academics from the Centre for Digital Business, we are adding another level of academic rigour and independent view that would simply not be available to us without the KTP. Not only do they provide us with the tools for research and data analysis, but they also offer guidance on other elements such as software engineering, product development, identification of market requirements, and advice on structured maintenance procedures.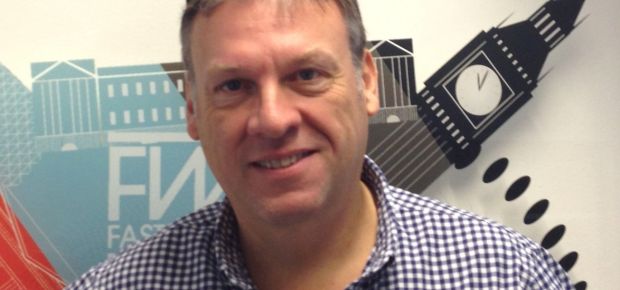 Mike Flynn, CEO at Fast Web Media adds
"Forming a KTP is beneficial for both the company partner and knowledge-based partner. Working in partnership with the University of Salford Business School has added another dimension to our research and analysis, giving us a unique opportunity to help shape the future of digital media practices, in particular getting a better, more holistic view of buyer behaviour.

It's helped us to broaden our horizons by adding an academic discipline to the way we analyse and use web metrics for our clients, helping us to add value to their campaigns. That's a knowledge transfer which is truly worthwhile".
Would you like to benefit from our new data assessment tools?
Do you want to benefit from some of the tools developed by us in collaboration with the Centre for Digital Business? Fast Web Media would love to hear from you if you like to try our tools on your profiles and we can discuss how our new found knowledge could be applied to your business – find us at www.fastwebmedia.com or tweet us @FastWebMedia
Comments Off

on Back to School to Get Better Data Analytics
---