The adage "two heads are better than one" is at the core of a new European project UC-Crowd. The project has the ultimate goal of enabling companies and universities to work effectively and productively together on real business challenges – using a platform called Challenge Academy.
The project team are using the latest technological advances combined with the critical mass of the online population to re-interpret the concept of crowdsourcing and point it directly at the heart of academia.
The project will deliver an online platform that lets companies and universities communicate with each other to work on the same challenges and create closer working ties between industry and research.
Why is the University of Salford involved in this project?
Crowdsourcing at Salford
The University of Salford, and Salford Business School specifically, has a long history of working with companies locally, nationally and internationally on projects that are linked to the curriculum. Whether it is a PhD, an MBA Live Project or Undergraduate Live Team brief,  students always have numerous opportunities to learn from real experience.
This new initiative will extend these existing opportunities and open up new frontiers by presenting real world business challenges from across Europe! The UC-Crowd project team visited the University of Salford in April 2014 for the second project partners meeting.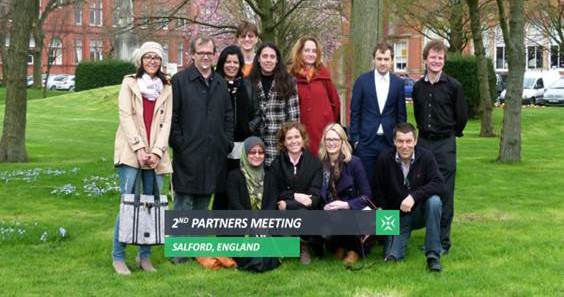 Crowdsourcing idea for project development
The project embraces the spirit of collaboration within the project development too. UC-Crowd is an European project which is supported by the Lifelong Learning Programme (LLP) of the European Commission. The project is lead by ISCTE – University Institute of Lisbon and includes 13 partner organisations from across Europe including seven higher education institutions, five commercial organisations and one research centre. The University of Salford team is represented with colleagues from Salford Business School's Centre for Digital Business and Student Life. The Student Life team include Alex Camm – (project manager), Esme Caulfield and Ann Berry; Centre for Digital Business colleagues are Dr Gordon Fletcher, Dr Aleksej Heinze and Dr David Kreps.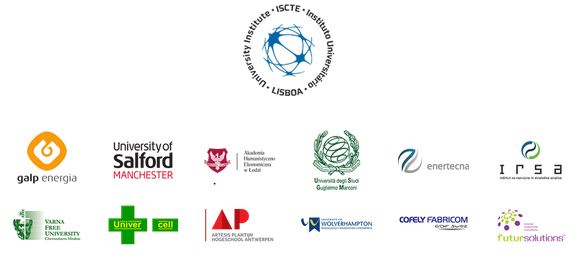 How can you benefit from crowdsourcing?
How can you benefit from crowdsourcing?
The UC-Crowd project will bring a range of benefits.
Benefits to industry:
ability to get potential solutions to non-mission critical business challenges
gain inspiration from answers and solutions that are presented in new ways
identify potential employees – employ the person who created the solution and benefit from their skills
develop closer links with universities locally and internationally.
Benefits for students:
find a dissertation topic or an open case study assignment – UC Crowd will offer inspiration and guidance for topics needed by industry
do you have a solution to a problem – share it with the world
see how others solved a similar problem
identify future employers – if they like your solution they will probably like you too
start up a business inspired by a challenge you have worked on.
Benefits to academics:
increase collaboration with industry partners
focus on real life research problems currently faced by industry
apply real world insight to teaching materials
help students to recognise what industries need.
What do entrepreneurs think about UC-Crowd?
During the recent Salford meeting, the project team met Danny Moloney, a University of Salford alumnus, who is currently an international marketer in the PrintMedia Industry. Danny says that:
"I am particularly interested in the 'Original Entrepreneurial Opportunity' with a focus on the development of MediaCityUK as a creative cluster, and the entrepreneurial competence development of Eccles, as a creative community.

"I think UC-Crowd is a very worthwhile and valuable program, especially as it aims to bring academia and commerce closer together using the latest adoption of communications technology and knowledge exchange platforms.

"Conceptually, UC-Crowd helps me in both my commercial and research arenas as a portal to link entrepreneurial creativity to academic thought leadership, a win-win for both 'communities."
Do you want to know more about UC-Crowd?
The platform will go live in October 2014 but if you are interested in getting involved, you can take part in one of our many workshops that will be held around Europe to help you learn more about this project.
Please email uc-crowd@iscte.pt if you would like to join our newsletter or would like to participate in the project.

1 Comment
---