In the previous blog post, I showed you how to do keyword research as the first step to rank on Google. If you haven't already read it you can find it Step 1 to be #1 here. Now we move on to the second step which is on-page SEO as what would be the point of good keywords without the knowledge of where to place them?
On-page SEO is a part of your website that is perceived as important to rank on Google. It's everything from content and URLs to the code itself. After doing some proper keyword research, this section provides you with a know-how on where to put these words.
There are a couple of things that can improve your ranking based on how great is your on-page SEO. In this section you can find 6 factors that you should know about to improve your chances to rank on Google.
1. Use of the keywords
Now that you have done your keyword research and you have selected a potentially profitable niche, SEO finally  starts making sense to you. Soon you will have the know-how on bringing traffic to any webpage.
It's quite hard to optimize your content for two or more focus keywords when on average your money maker phrase should be 3 and more words. Thus it's better not to try that as it ill not help you to rank on Google. Select one focus keyword when optimizing your website's content or creating a blog post and use it in the following parts:
Headline: You must include your focus keyword in the H1 headline. Moreover, the SEO title tag must match the H1 headline (clarification of concept: H1 headline is the main headline. It should only appear once and it's called "Heading 1" in the WordPress text section).
Content: Creating detailed content is the key for SEO and there are a couple of guidelines to follow:

Obviously the content itself must include the focus keyword. When you are writing a blog post there is a formula to follow – your focus keyword should be between 0.5% to 3% from the total word count.
Using at least one photo and adding the alt tag increases your chances to rank on Google (adding more than one photo doesn't change anything at large);
Make sure to include the focus keyword in the URL.
SEO analysts have gone so far that they have calculated how long your blog post should be and it's 2 000 words – happy writing.
2. Keyword synonyms
One thing that we have to understand is that Google's RankBrain algorithm (clarification of concept: here) no longer searches for your query word by word as it did in the good old days. It's way above that – it's more like a clever monkey brain, that tries to understand why you run this search and what you are looking for. One more thing to know is that Google's algorithm is completely aware that different people search for different things, so use synonyms as much chance you get.
Putting all your eggs in one basket and relying on everyone to use this one word instead of 20 other synonyms that are widely available is a waste of opportunity.
Let's say you go ahead and write about parties on Friday's in Manchester. When you scroll down on Google.com you would be able to see many different ways how other people search when having a similar need. As you can see party is not even one of the top phrases people use. It's "events" and "what's on". So the wider the set of synonyms you have under your belt, the bigger the chance to score more traffic.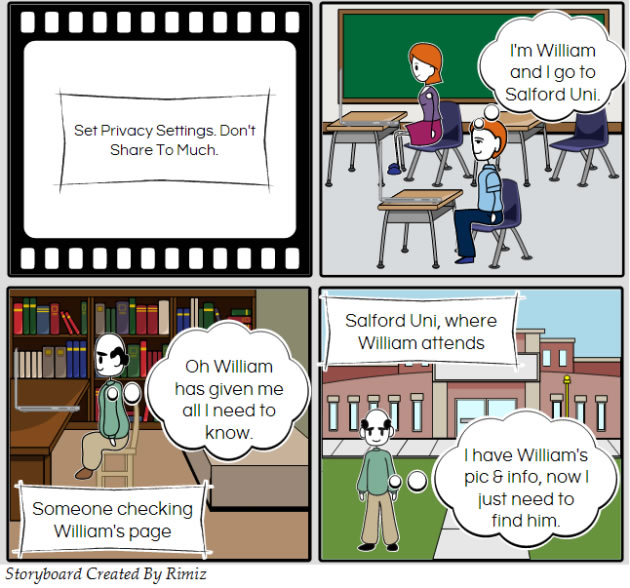 Note: "Use synonyms" does not mean that you should have 2 or even more focus keywords. That can backfire. Stick to 1 or max 2. Nonetheless feel free to experiment – measure, analyze and learn from mistakes.
Use rich language and as much as you can don't repeat yourself. There are numerous synonyms for each keyword, use them. Other people surely will when running a Google search.
3. Match the intent and the purpose
You must design a mind map of your post and draft your customer's persona to know the journey they will go through. This is necessary for you to understand how your service, product or blog post can help your target segment.
As an example, let's say you are looking for a party on Friday night. Most of the people will Google for – "Party on Friday in Manchester". Then when you realize "The Smiths" are in town, you will try to find all the necessary information about this event.
When people are trying to acquire information they move through two phases; the intention, why the search was made and the purpose, what they are trying to get out of this search. This goes without saying – in our blog post we have to address this reader's journey.
When you are searching for a party, you end up needing information about one specific event. How much is the ticket price? Where is the location? What time does it start? Who is in the band line-up? And so on. Therefore when you go ahead and make your blog post a reality, you have to go through the reader's intent and purpose process. This will help make sure you provide the person with all the necessary information they need.
This will increase the time spent on your page and reduce the bounce rate, which is something Google's brain loves (clarification of concept:  bounce rate is the percentage of visitors to one's website who navigate away from the site after viewing only one page).
4. User interface and user experience
Bad UI/UX mainly translates into a higher bounce rate. Moreover if the site is not responsive, Google will simply prioritize other webpages that are.
Speed: If it takes 1 second to load your page, that's quite good but everything over 4 seconds is far from user-friendly.  You can find more about optimization tricks here.
UX: If you have a high bounce rate it's because your visitors could not find what they were looking for. That might be because your website is hard to navigate. Note:  Whatever you are selling – make it obvious and relevant (don't sell ice to an Eskimo).
Responsive: You have to make it visually appealing on most of the popular devices (smartphones, ipads, laptops, etc.) and test it on the most popular browsers. Note: If possible use WordPress and the available themes, that is a massive time saver and solves UI/UX issues by default.
5. Snippet optimization to rank on Google
Your website's snippet is the first thing people see when they run a Google search so you have to make sure it grabs their attention. Making it appealing is a must:
You must include a descriptive title and an appealing description;
URL must be self-explanatory and your post should be 1 to 4 (max) clicks away from the landing page (or else it will be really hard for Google to index (see) your post);
Make the publication date easily visible – everyone likes relevant content.
6. Make it share-able
Nowadays it matters for Google how many times your post has been shared on social media. Moreover having it shared gets your website in front of your visitors friends and hopefully their mutual friends. Thus, this should be your main focus – write your post with an idea to inspire people to share it.
There is no single formula on how to write share-able content. If you put a lot of effort into writing a blog post and you come up with something that creates value to your target segment – that is a great start. On top of that, there are a couple of things that might increase the chance of your content being spread:
BIG "share" & "like" buttons for the main social media networks.
Publish your post everywhere you can, from Facebook to Medium – in this case, the more the merrier.
Your URLs should be short and descriptive – less is more in this case.
If you find it relevant, add Tweets and Open Graph Stories to your post. Often it adds validation to your statement and adds an extra social media layer to your post.
Thank you for reading part two in the how to rank on Google series. If you have any questions regarding ranking, feel free to email me on helvijs@linkody.com. You can also contact me on LinkedIn. Stay tuned for the final step in improving your rank on Google.
Comments Off

on How to rank on Google – Step 2 to be #1
---