In January 2015 I began studying an MSc. in Project Management. One of the reasons I chose to study at University of Salford Business School, was the possibility of a placement experience in a company whilst writing the dissertation. I believe that the practical work experience you can gain from this postgraduate programme is unique; it gives you a different angle on the dissertation, as well as possibly opening doors to permanent employment.
Higher Education courses widen your horizons, make you a more aware person. But, whilst education for general knowledge is helpful, practical work placement experience is getting more and more important in the competitive work environment. It is often challenging to find a first job after being a student for many years. A work placement will improve your CV and gives you an opportunity to stand out from the crowd.
Planning for your work placement experience
When I was looking to develop a greater professional network and consider future employment, I started looking for placement experience in Norway. I have a background in Media Science and Sociology, and started to look for interesting companies to combine media and projects.
Being on a project management masters programme I realised that finding an internship in Norway would challenge my organisational skills! My plan was simple – find organisations where I would like to work after graduation and start communicating with them. Even if I don't get an internship now they might keep my CV for employment opportunities after my graduation.
The employability hub at Salford Business School have a number of work placement and internship opportunities but these are mainly local – UK based and not really what I had in my plan. So, I sent out my CV and application to many companies in Norway. In Norway it's not common to have internships or placements other than during fixed periods like the summer or after you have finished your studies. My case was different, and I had to think out of the box to find an organisation that would hire me after the summer.
My placement – Schibsted Media Group (SMG)
After many rejections and ignored messages I had a result – I was invited for an interview at Schibsted Media Group (SMG). However, it was not done yet – I went on two interviews before I was accepted as an intern at Schibsted Media Group in Oslo.
SMG is an international company working in three main areas: media houses, classified sites and companies in growth. I was going to work on two projects in their HR department:
facilitating a project manager course for the company employees.
planning and organising the first phase of implementing a new group HR system.
A common misconception of work placement experience is that you end up doing tea, coffees and fetching post – not on my placement! I was able to make full use of my project management knowledge and what better – help and teach others some project management skills.
Schibsted Media Group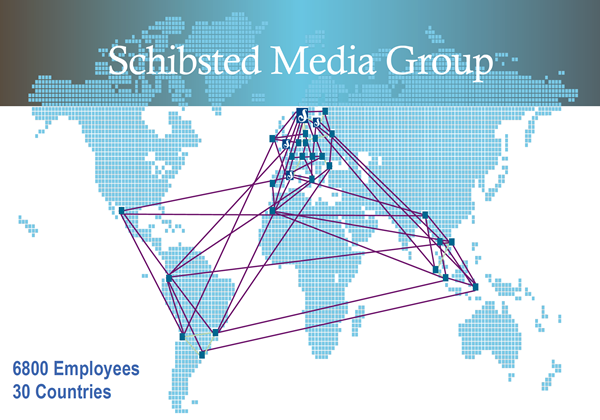 Schibsted Media Group has an estimated 6800 employees in over 30 different countries in the world, and I was very excited that I would be a part of this global project. I was the only intern in the department, working with lots of experienced and intelligent people. I had to adapt quickly to the new environment and the learning curve was steep.
Working for such a large company has been a great experience. The media business has undergone great changes, both due to new technology and also the fierce global competition in the market. I have generally learned a lot about media and the technology, and also that I would like to grow my skills and continue my career in this industry.
I have also learned a lot about managing projects and challenges that arise. One large challenge in the system project was that they lacked resources to implement it. In my opinion, there are many details about running a project that you cannot learn from just reading books, but which you have to experience in the field.
The theory I have learned as part of my MSc Project Management studies have laid a great foundation on how to seek information, think critical and handle discussions. What is also necessary is understanding  how to join the theoretical knowledge together with practical experience.
Seize the opportunity of placement experience!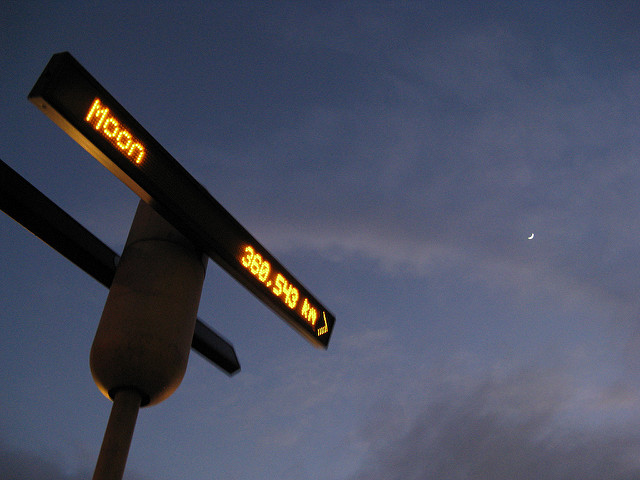 Aim for the moon (CC) by Kevan
"Aim for the moon. If you miss, you may hit a star"- W. Clement Stone.
Based on my personal experience I can strongly recommend a work placement! It is truly meaningful and a great way to test your abilities, learn your skills and understand what you're good at.
I'm not going to say it will be easy, as it's a lot of hard work: being a full-time student and a full-time worker is a challenge. The experience you gain, however, is truly unique! It will give you a great advantage and start for you future career.
Writing the dissertation experience has also been more fun, when I'm comparing theory to the reality of Schibsted Media Group. What I write is actually meaningful as it can benefit the academic discussion on theory as well as the organisation and industry I've been working for.
I have met so many inspiring people that work in serving you daily news, as well as technology that we use every single day. This placement has given me a greater understanding about what I would like to continue to work with in the future.
I encourage you to seize this opportunity that the University offers! Start with looking at the employability hub web page for more information. You can also make an appointment with the Employability hub team, and they can help and guide you through the next steps in the process.
I'm happy to share more of my experience with you! If you have any further questions you can link up on LinkdIn or mail – or simply add your comments below!
Comments Off

on My placement experience with Schibsted Media Group (SMG) in Oslo
---