Becoming a remote working organisation wasn't an active decision initially but when we set up the business we worked remotely from time to time. When we realised how this was positively affecting our work we decided it was the best route for us as a business.
At the start, when we were just a team of 3 in a shared office in London, we knew we wanted to work flexibly. That meant that we didn't have strict hours; we worked when we were most productive, and if on some days we didn't have time to commute to the office we just worked from home. We found we were just as productive working remotely as we were on office-based days. When we started growing our team we quickly realised that talented people can be put off by the constraints of an office.
Today we're a business of almost 30 people and only five of us are in the office daily (our accounting and legal department). Everyone else works from their home, various co-work spaces, cafes, libraries – anywhere with a really good WiFi connection. Some of us tend to work from one location while others travel from place to place.
So, what is it like working in a remote working business? Here are my top four reasons why remote working is ideal for 90 Digital:
1. Remote working: No geographic constraints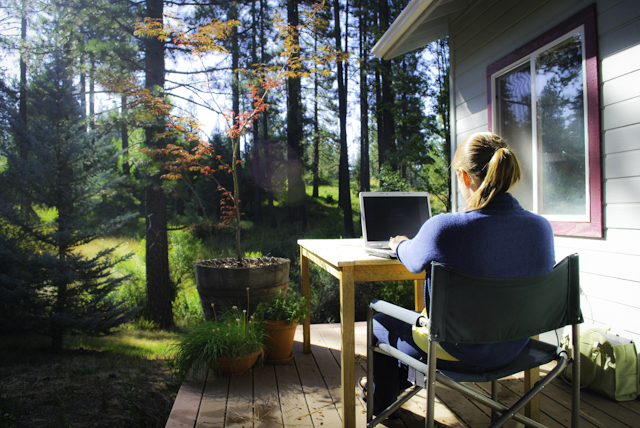 Remote working office (CC) By Citrix Online
For us remote working has been a huge success. Since we're not constrained by geography we can find and hire the best people for the job; we don't need to limit our search to one area nor do we require people to relocate or commute long distances. The huge bonus is that, because of the nature of remote working, the people we have on board are passionate about what they do, motivated, and completely accountable.
2. Remote working: No middle managers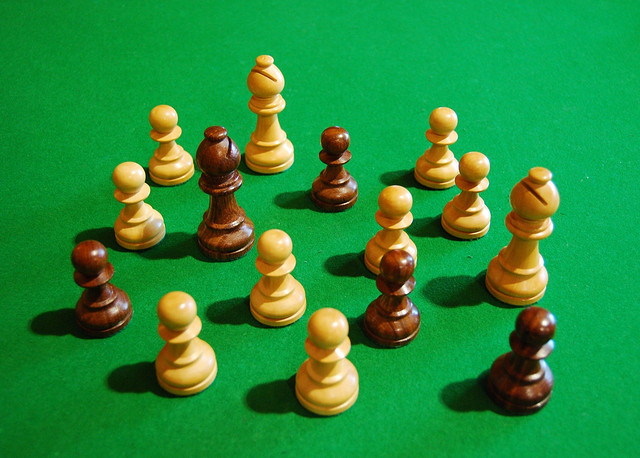 Flat organisational structure (CC) by Tim Abbott
By giving people the freedom to choose how they work, when they work, and where they work we've found that people are both more productive and much more passionate about their work.
Thanks to this we've completely eliminated the traditional middle managers whose sole purpose is to watch over what others are doing.
Instead, we have a step up / step down approach: everyone within a team is a producer but if anyone wants more responsibility or to be a leader they can step up and lead a small team, and those that prefer to focus on producing work step down and let someone else lead.
3. Remote working: Democratic decision making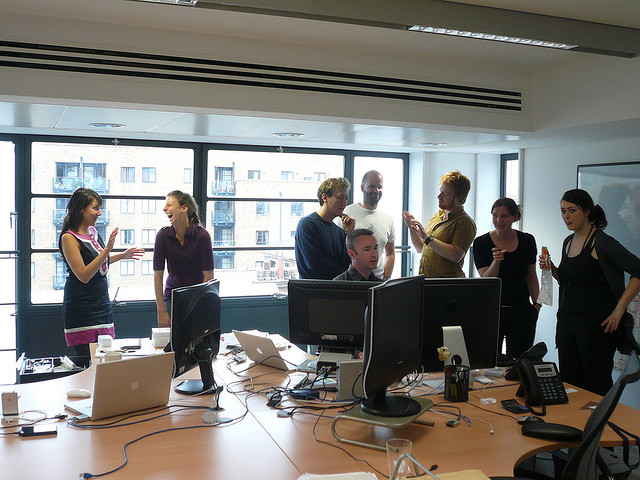 Democratic decision making (CC) by Lars Plougmann
We also make sure that strategic decisions are made democratically instead of using a top-down approach. This means the best decision gets implemented instead of one person, who might not be as well informed, deciding for all. As with giving people freedom and the chance to be accountable, we've found that this makes people much more interested in what's going on in the business and much more invested.
4. Remote working: Disrupting a Business Model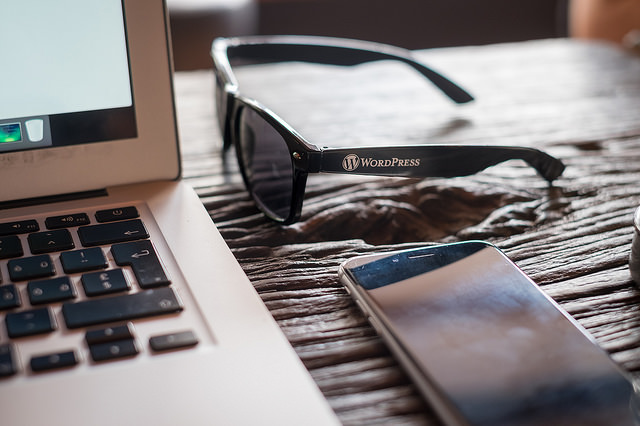 Remote working office (CC) by noeltock
What we're doing is disruptive but we're definitely not the only ones. There are a number of remote organisations (like Automattic, the guys behind WordPress) or democratic companies (like Valve who have a flat organisation), but the practice is still very much in its infancy. This is why it's so important to talk about what we're doing, our experiences, what works and doesn't work for us.  Other businesses are starting to ask the same questions that we asked and exploring and testing alternative ways of operating.
What do 90 Digital do?
Aferdita Pacrami is the CEO at 90 Digital, a digital marketing agency that specialises in SEO, PR and Reputation with a global client base. She's worked in digital marketing for over 6 years and runs a team of creative thinkers, digital nomads, and explorers. Her main interests are in online strategy, improving sites through the use of visual cues, narrative, psychology, and the future of work.
90 Digital is one of Salford Business School's partners for the Masters in Digital and Social Media Marketing programme and contributed to the School's Digital Business Guide as well as offer guest talks to MSc Digital Marketing students.
Comments Off

on 90 Digital: How remote working secured our success
---