E-Scooters in Greater Manchester
Summary
Our study focused on the shared e-scooter trial taking place in Greater Manchester. The trial sits within a Department for Transport programme that aims to understand the potential role of e-scooters in UK towns and cities. We conducted three stages of qualitative and quantitative research, combining surveys, interviews and reference groups. Funded by Transport for Greater Manchester and Lime, it aimed to understand experiences and perceptions in relation to the scooters and to identify who is using and might use the scooters, why (and why not), how, and for what purpose. The study is one of the first substantial pieces of work on e-scooter use in the UK and provides an evidence base on which to base decisions on the future of these vehicles in the UK.
You can watch launch event and download the final report below.
The opening presentation (Graeme Sherriff) provides an overview of the findings of the study.
Launch Event

We launched the report for the research with an event at Media City UK on Tuesday 11th October. Following a summary of the key findings, Graeme Sherriff was joined by a Hal Stevenson of Lime, Andrew Fisher of Salford City Council, and Nicola Kane of Transport for Greater Manchester.
Final Report – October 2022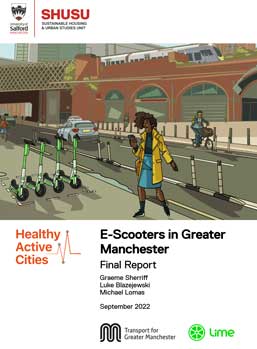 Our final report (October 2022) provides our full analysis and additional data is available in a separate appendices document. Read the report as a pdf.

Second Interim Report – January 2022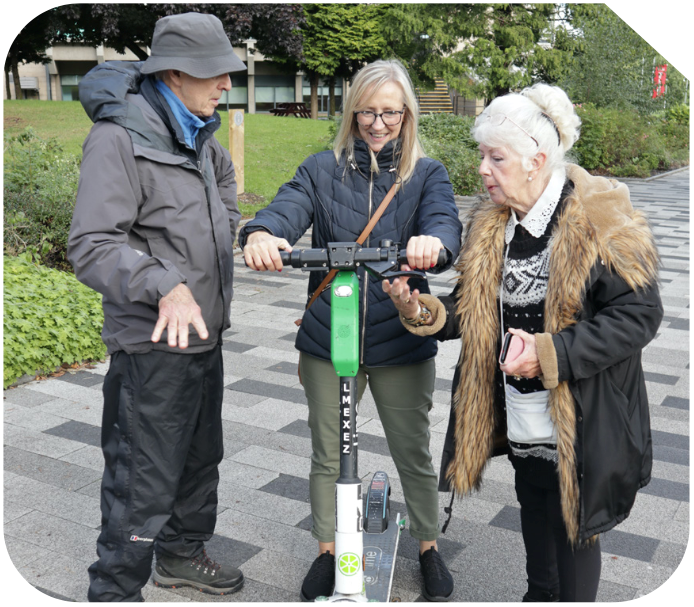 Our second interim report (January 2022) is now available and provides further data collection and analysis. Read the report as a pdf.
First Interim Report – May 2021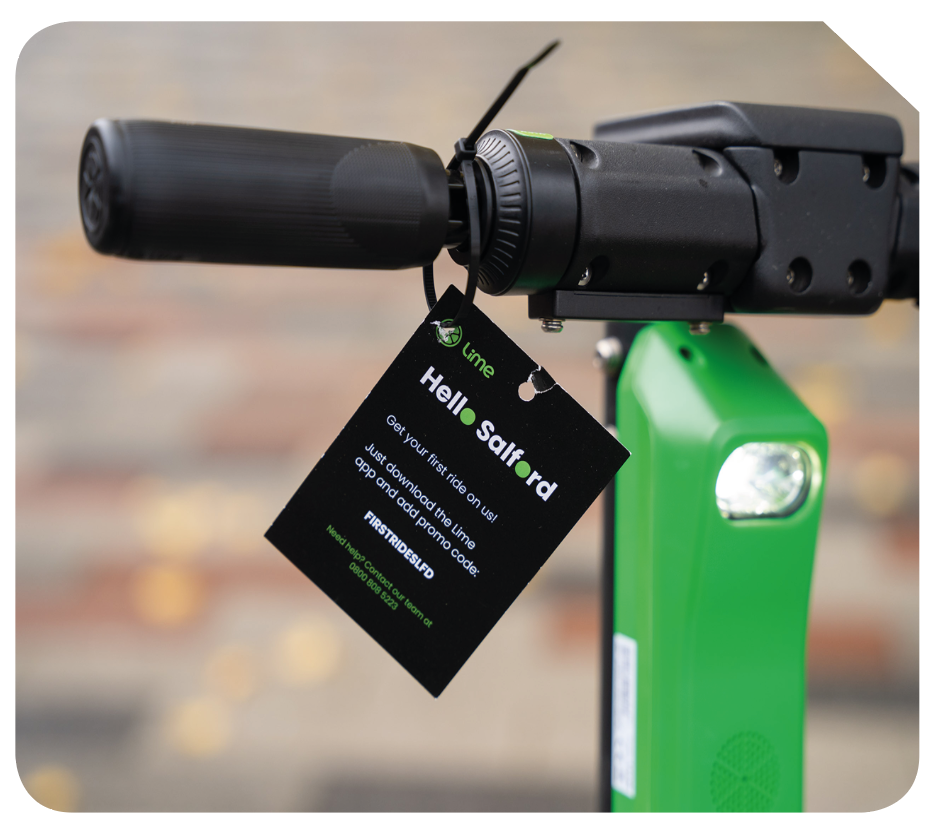 Our interim report (May 2021) is now available and provides an initial analysis of the first stages of data collection. Read the report as a pdf.

Research Team
Dr Graeme Sherriff (Principal Investigator)
Dr Luke Blazejewski
Dr Michael Lomas
For more information, please contact g.sherriff@salford.ac.uk