Travelling for Pleasure: the importance of doing tourist travel sustainably
Date – Friday 22nd January 2020
Location – The Old Fire Station, University of Salford
This seminar was the ninth in our series. Speakers explored the subject of sustainable transport in relation to tourism in Greater Manchester.
Nick Davies, University of Salford
Nick gave an overview of the academic perspective on the transport-tourism interface and the key research topics. They include the utility-pleasure spectrum (which trips are purely for transport, which are purely for pleasure and which are somewhere in between) and the differences between urban and rural tourism travel needs. In urban spaces many of the infrastructures and services are the same for tourists as they are for residents, whilst there is another consideration for provision of travel to, from and around rural spaces: especially in fragile areas where environmental considerations surround allowing too many people to move around.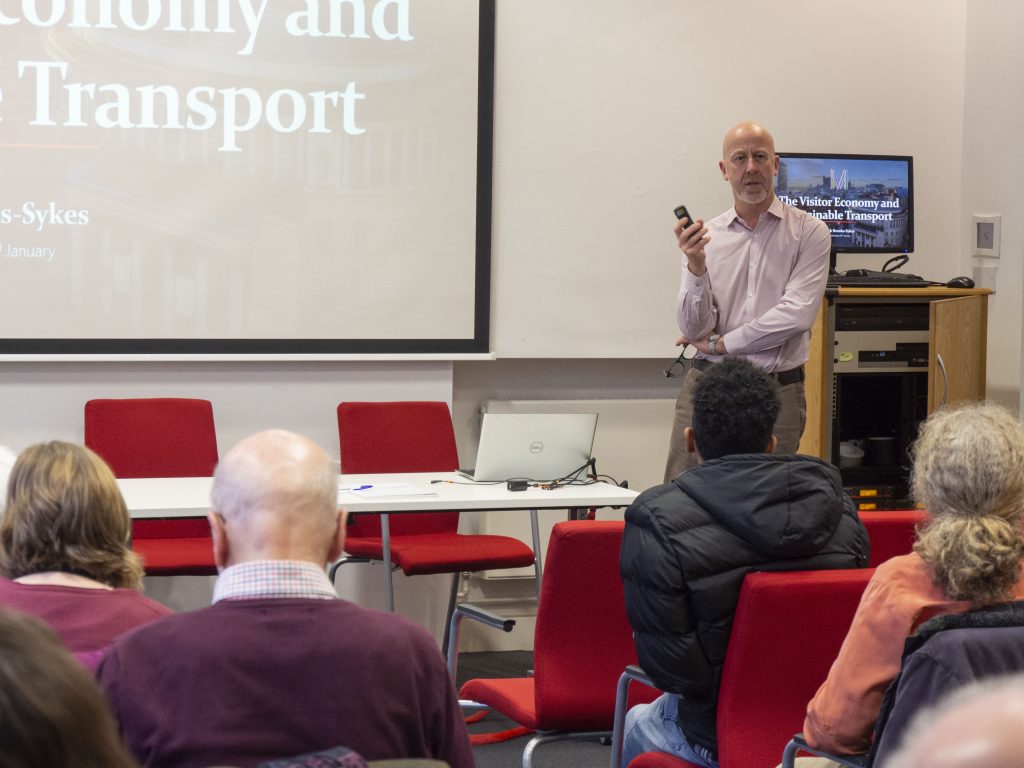 Nick Brooks-Sykes, Marketing Manchester
Nick spoke about the role of Marketing Manchester in the visitor economy, which employs almost 100k people in Greater Manchester, and making Manchester the third most visited city in the UK. Marketing Manchester uses its platform to promote sustainable transport to the city's visitors, using campaigns such as highlighting something to do at each of the Metrolink's 99 stops, as well as linking bus and rail where possible. This is partly about getting people moving around GM rather than being city centre-focussed, spreading the footfall and economy of this huge international market. However, one of the challenges is the "last mile", when visitors leave their transport to navigate to their destination. Marketing Manchester's 2014-2020 Tourism Strategy has recently come up for renewal, and a new ten-year strategy is currently being developed to last from 2020 – 2030.
You can contribute to this consultation by visiting http://www.marketingmanchester.com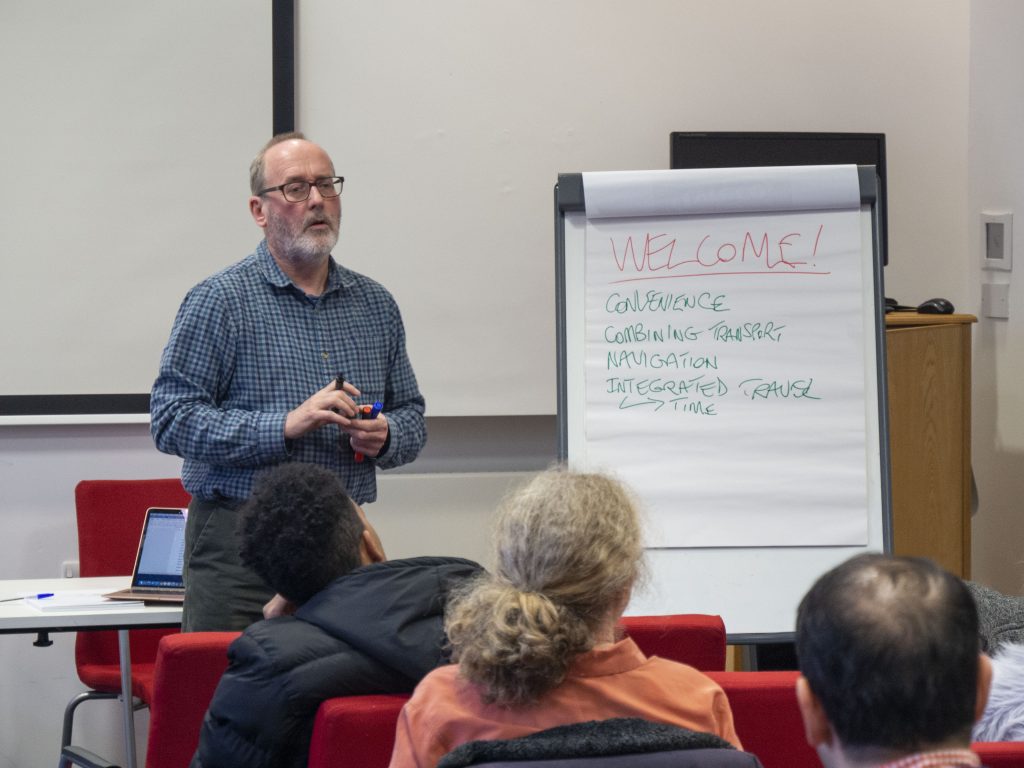 Richard Armitage, Manchester Bike Hire
Richard facilitated an interesting discussion with our audience around their potential reasons for travelling, and consequences for sustainable transport. He suggested that in everyday life, transport is largely a secondary good: a transaction that takes you to where you really want to be. However, he also suggested travelling for its own sake is itself a form of tourism too, whether this includes walking in the Lake District, vintage car rallies, heritage railways or a trans-continental train journey.
Richard invited the room to discuss some of the following questions:
What are the current problems?
What are we trying to achieve?
How can it be achieved?
Can we identify winners and losers affected by the changes?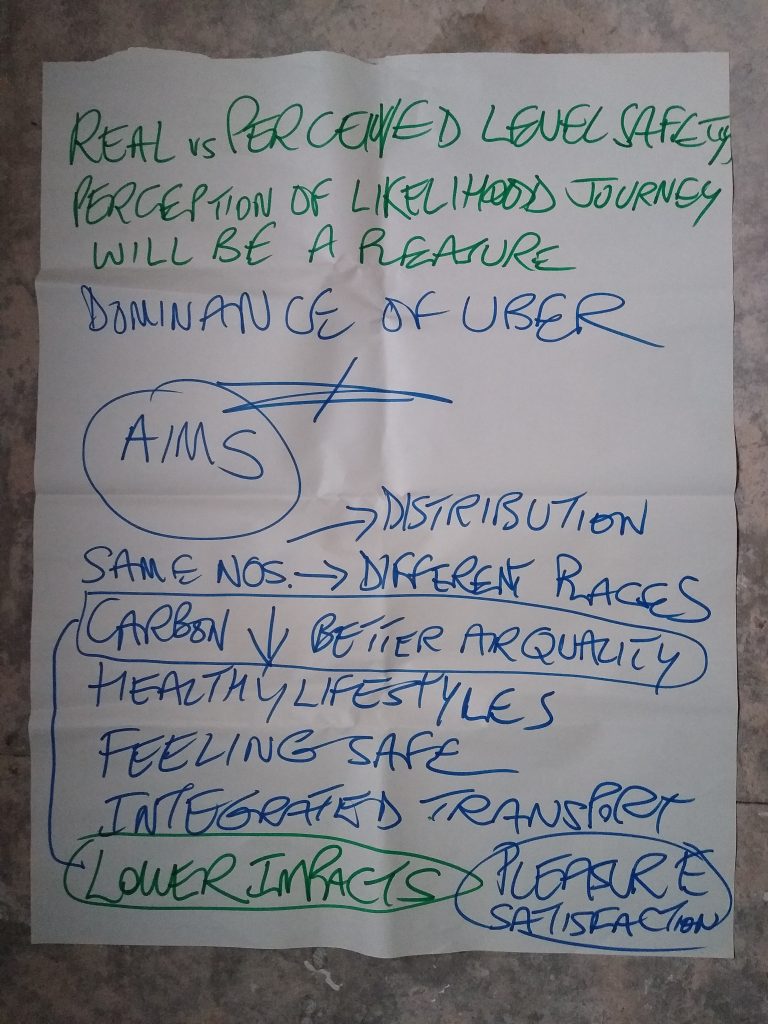 The discussion crossed many subjects surrounding the transport debate, including carbon reduction, improved air quality, personal safety, a need to increase local tourism over international travel, and how technology can play a role to ensure slick and fair access for everyone in society, as the incentives to make choices that are good for the environment are not always right.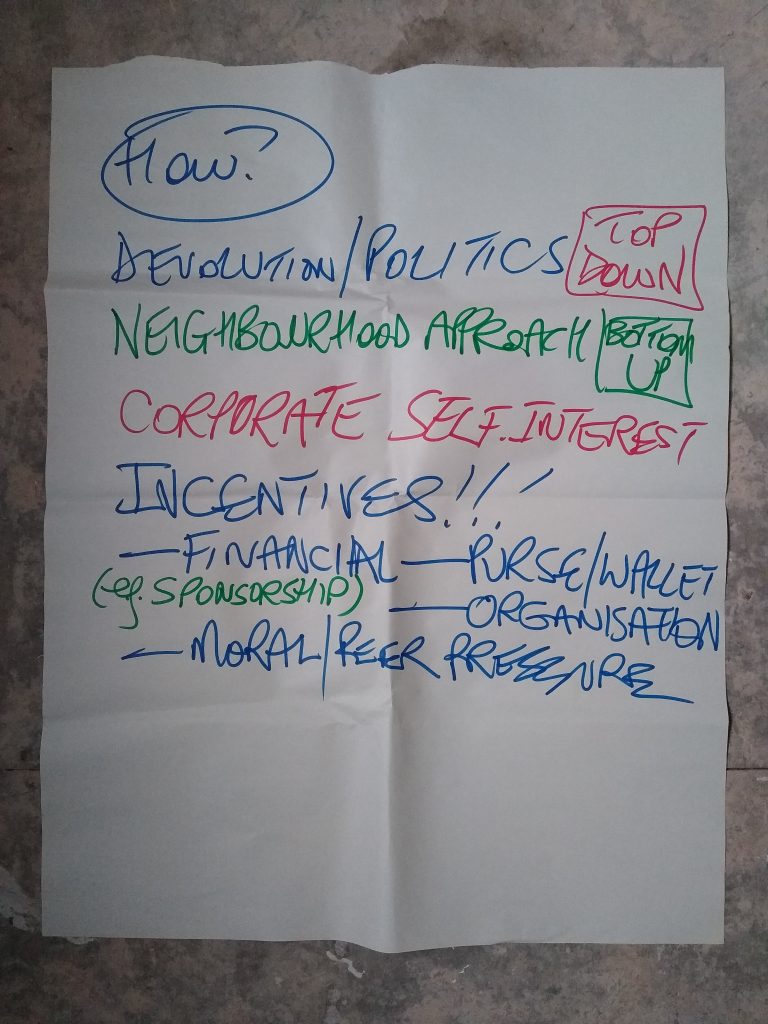 The corporate social responsibility arm of larger organisations, and the insurance industry, were suggested as potential avenues for achieving some of these aims, as to remain significant players in their respective fields they will need to remould themselves in the future economy. Shuttle buses between certain transport modes were floated with the idea of increasing multimodal transport, with cheaper pricing at attractions for those who arrive by public transport.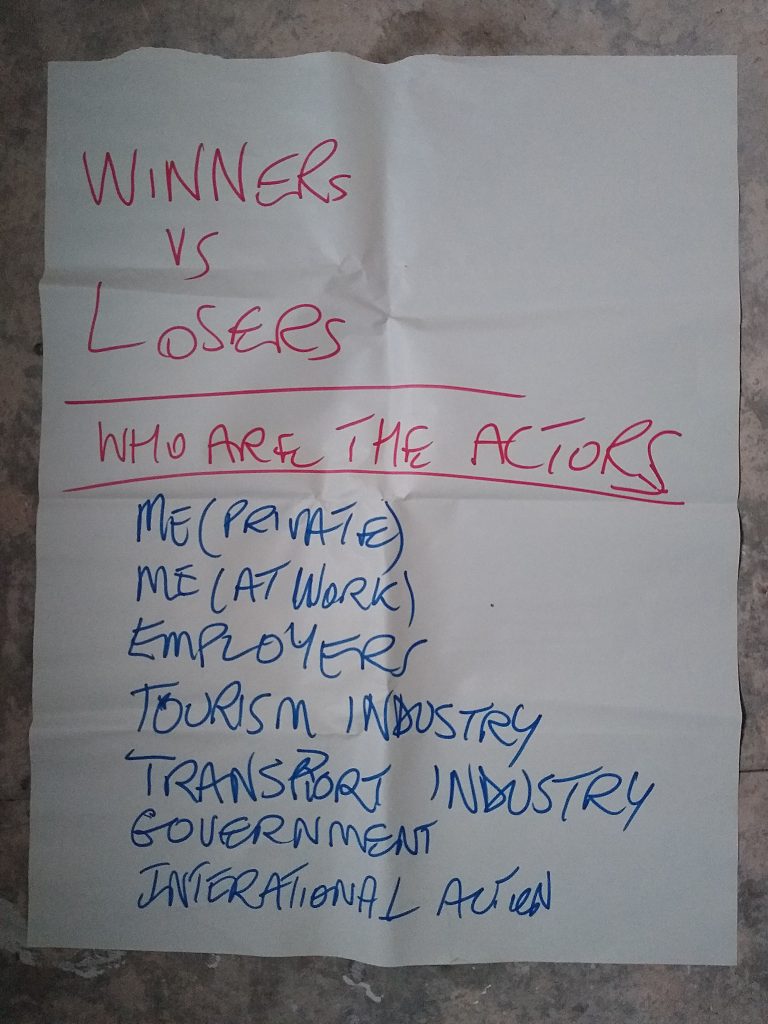 This can often result in winners vs losers affected by the changes, and we need to be incredibly sensitive around who these changes might benefit or hinder. Actors play an important role in this process, as we must understand who is involved, and how each actor interacts with each other if we are to design a transport system that is truly fit for purpose, and accessible for all.