You've received your offer, you're beginning to pack and it's nearly time to wave goodbye to your friends. That's right, you're moving to university!
You're probably brimming with excitement, along with a few nerves thrown in. To take the edge off a little and to give you an idea of what to expect, here's 10 film characters which all sum up the experience perfectly.
1. Harry Potter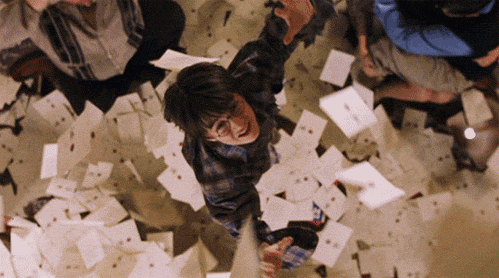 Admit it, you're beginning to lose patience waiting for your university offer. The worries and doubts start to set in and you're considering alternative life choices. Once that email (finally) pops into your inbox, nothing else matters and you're just as excited as Harry Potter was.
2. Bilbo Baggins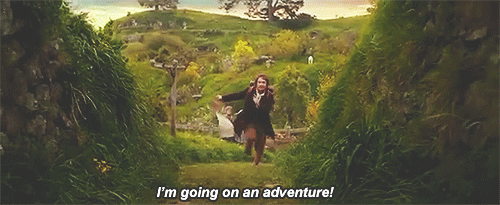 Everything feels a little more real a few days later. You're growing up, becoming independent and moving out. Just like Bilbo Baggins, you're definitely ready for this big adventure.
3. The Little Mermaid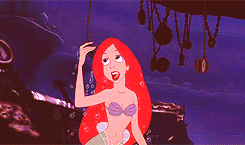 Soon enough, it's time to pack up your whole life into just a few boxes. You quickly begin to channel your inner-Ariel as you discover just how much stuff you actually own. You've got gadgets and gizmos aplenty…
4. Woody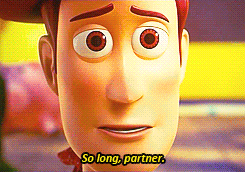 It's the day before you and your best friend both head to different universities on the opposite sides of the country. Just like Woody saying goodbye to Andy, you may get all emotional. You'll see them again soon though, don't worry.
5. Mike Wazowski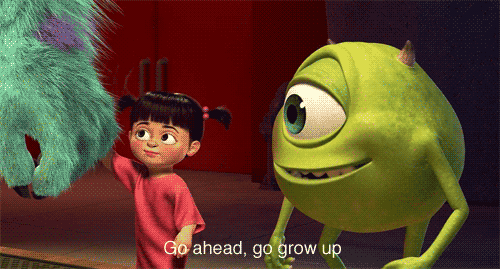 It's a completely different story when saying goodbye to your parents. Much like Mike Wazowski's emotional goodbye to Boo, your parents will undoubtedly get a little teary. You'll simply brush it off and beg them to stop being so embarrassing.
6. Brennan and Dale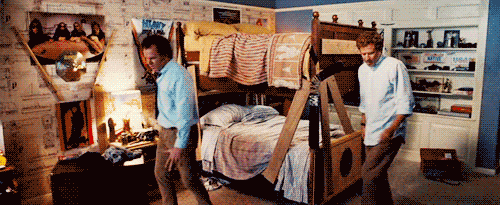 You've collected your room key and made a start on the tiresome task of unpacking. This is it. Freedom. You can't resist having a little shuffle around like stepbrothers Brennan and Dale – there's just so much room for activities!
7. Kevin McCallister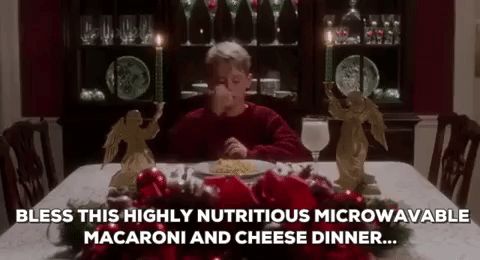 It's time to cook your very first meal. What will you go for? Beans on toast? Maybe a Pot Noodle? Or a microwave meal from Tesco? Go on, push the boat out and follow in eight-year-old Kevin McCallister's footsteps.
8. Karen Smith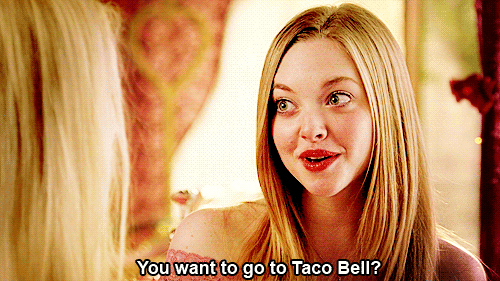 Microwave meals may quickly become a staple within your diet. However, it won't be long before you make good friends with someone like Mean Girl's Karen Smith. A meal out beats a microwave meal any day, so what are you waiting for? To the Taco Bell inside the Arndale Centre!
9. Nemo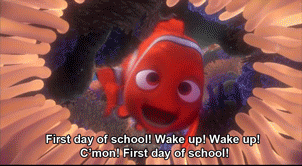 After spending some time settling in and getting to know your housemates and new surroundings, lectures will soon roll around. You've got your brand new pens and pencils at the ready and you'll definitely feel a buzz like Nemo did on the first day.
10. Nemo's Dad
This strange and unusual feeling won't last for long though. After a handful of lectures, you'll be much more like Nemo's Dad Marlin when the 7am alarm goes off. I'm afraid it's time to get used to it!