Joshua Jones is a third year Mechanical Engineering student and the Team Director of Formula Salford. In only their first year since founding the team they have gone from strength to strength, and are targeting further success in the future. We spoke to Joshua about the project and how Salford students can get involved.
Talk to us about Formula Student
Formula Student is the world's largest student led motorsport event and has been held in the UK at Silverstone's F1 track since 2007. It brings students from across Europe and as far as Australia to compete to build a track grade racecar with Engineering and Business students.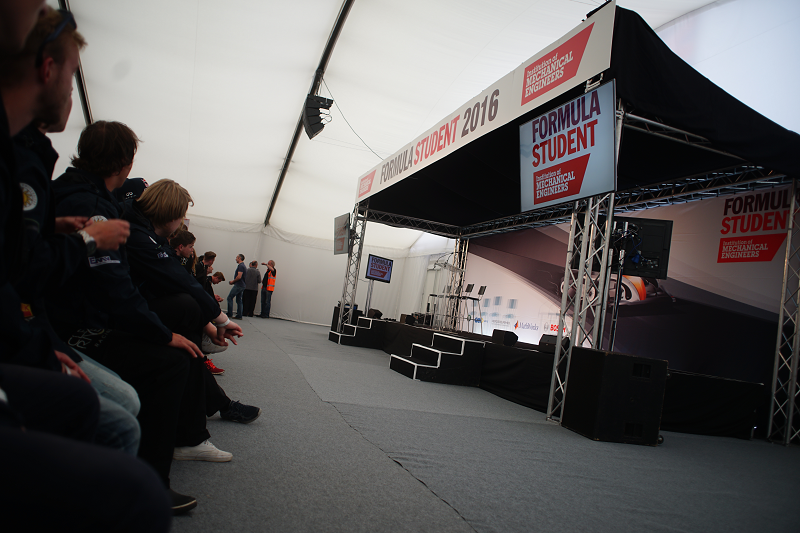 Where does Formula Salford fit into that?
Each team who enters Formula Student represents a different university and Formula Salford is the University of Salford's entry into the competition. This year we're competing in Class 2 which is the Static Entrants Only, with the aim as we develop to go into Class 1 which is the full track ready racecar to race other cars from other university teams.
What's your favourite bit of working with Formula Salford?
For me, because I've had to take on a leadership position as the founder it was really stepping away from the technical side and focusing more on the business side, on the people side. I can do the work technically, but can I motivate and get the rest of the team to pull together and do something they didn't think they were capable of previously. So that was really rewarding for me in terms of my own management development skills.
How has Formula Salford developed in the last year?
This is the first time it's ever been done at the University. I founded it in October 2015. I'd come back from an industry placement year where I'd worked with students from other universities and saw what they were doing in terms of their involvement with the project. I thought there was no reason why Salford can't do it as well. By about Christmas time I'd recruited about 20 students and the idea was to attract as many people as possible and see who stuck, because it is a big ask for them with the time commitment and what's involved. It's generally just been, "What do we need to succeed at the event?" then we worked towards that running up to July when we went to Silverstone.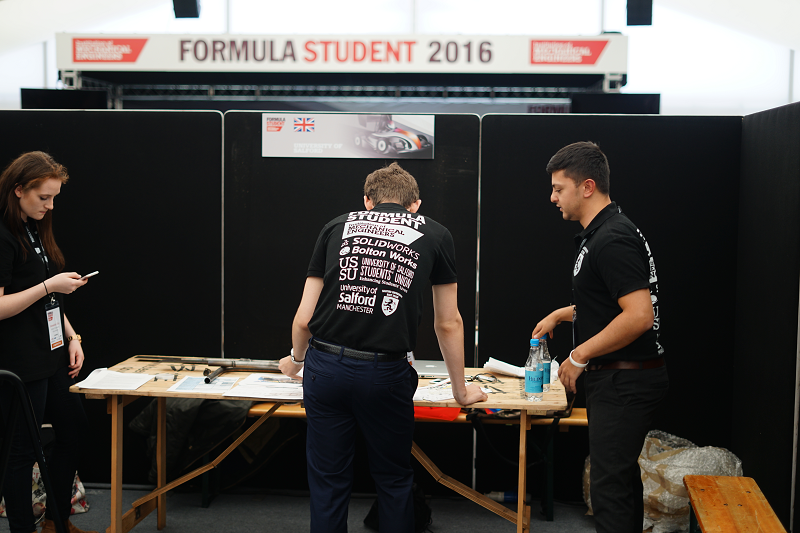 How would a student go about joining Formula Salford?
It's open to any student on any course, because there's aspects of engineering and business. The best way to get in touch is either through our Formula Salford website or on social media. Applications will probably just be rolling throughout the year.
What would a new member expect to get out of Formula Salford?
On the technical side of it you've got a real platform to show and apply what you've learned in your lectures and modules at university to a real project that you can talk about. You've got evidence of project-based learning there, you can show employers what you've been up to. There's designing components for the car.
On the business side there's project managing, plenty of accounting, finance and budgeting. There's a lot of brand development, the funding and finance for Formula Salford comes from customer sponsorship. You see Formula 1 cars have got logos all over the cars, it's the exact same idea here. The top teams' cars are plastered full of logos because that's where they get their funding from. It's a real goal for the business students to say "I've successfully secured so many thousand of pounds in funding and sponsorship for this team."
So a student that joins up will be helped in the world of work, because they get to apply what they've learned practically?
Yes, 100%. I think that's really important for graduates, especially now it's really competitive going to interviews and assessment days where everyone's got a degree. It's really not enough to just have a degree. When we went to Silverstone there was a panel of industry-leaders  – Formula 1 team race principals, guys who had been the head of aerodynamics departments for over twenty years. They're saying thirty years ago when they graduated it was: if you have a degree you get a job. But nowadays everyone's got a degree so that's just the starting position. Now it's what else you do at university, like projects or extra-curriculars.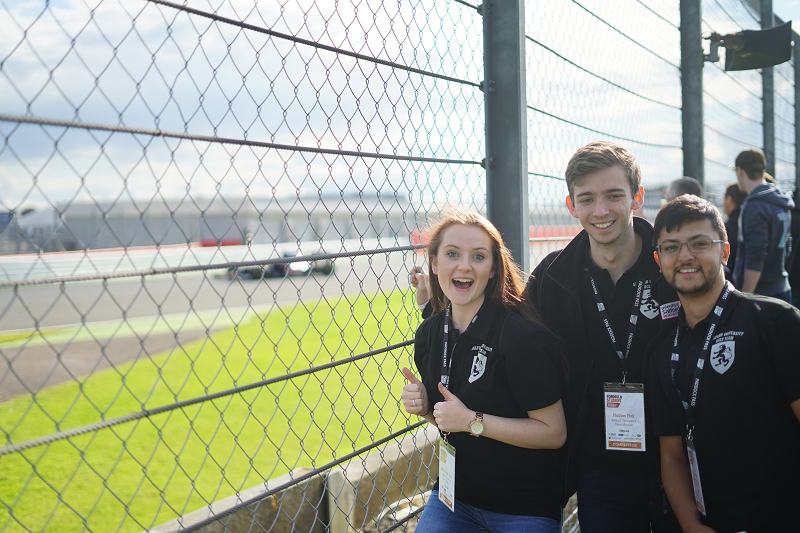 Could you tell us about Formula Salford's trip to Silverstone?
Yeah! It was pretty crazy. Four of us went down to the event and we were the smallest team by miles. The best team in the world, from the Netherlands, brought 64 people with them.
As the week got on we got set up and went through the various Class 2 judging events of design and presentation. We got a lot of technical grilling! Then there was the business presentation where we really knocked it out of the park. We came fifth in the presentation, and second out of the UK based teams. We were aiming for a mid-table finish overall and we got that but the business section really stood out. They loved the way we marketed ourselves, it was in a Dragons Den style "looking for investors" presentation.
What's the future for Formula Salford?
The idea for Formula Salford would be to compete well in the Silverstone based UK event, which is the biggest in Europe. There's 130 Class 1 teams with two coming all the way from Australia. Their shipping costs were more than our car design alone! We'll probably do Class 2 next year and get up to the top third, then move up to Class 1 to build a full track-ready racecar to compete in the dynamic events.
Thank you to Joshua for speaking to us! If you're interested in joining Formula Salford, take a look at the video below produced by our Digital Marketing students and see what the team got up to in their first year.