Adam Bysouth studied BA Broadcast Journalism at the University of Salford, graduating in 2016. He's now working as a radio presenter on The Bay, the biggest radio station in North Lancashire and South Cumbria. He's also part of the Journalism staff team at our MediaCityUK campus. We caught up with Adam to hear about his very busy past few months.
What did you get up to straight after leaving university?
I actually did something that I've always wanted to do – I went and worked for Disney. After moving over to Orlando, I took part in their Cultural Exchange Program for three months.
My time there was spent working in the theme park and looking after the Minnie and Mickey Mouse meet-and-greet. My degree gave me the opportunity because you needed to have recently graduated in order to take part.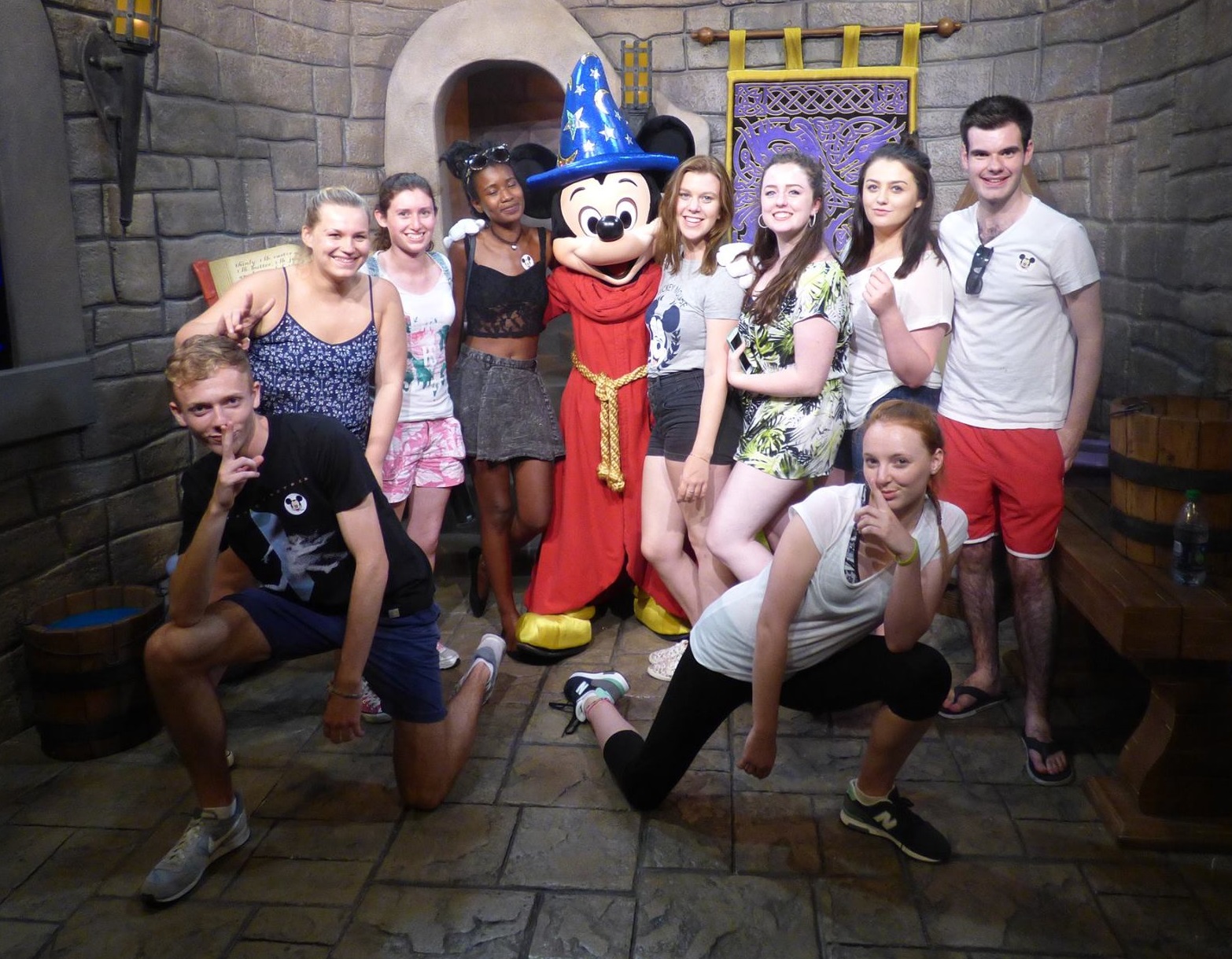 After leaving Mickey Mouse behind, what was in store next?
As soon as I got home in September, I freelanced as a radio presenter on The Bay. The freelance world is not a world that you can make a lot of money in. It can be, if you're very lucky, but also when you're first starting out after university, it's not great.
Did you work as a freelance radio presenter for long?
It's been going on for just over a year. However, I now take over Sunday evenings on The Bay. After a lot of hard work and graft, they recently offered me my own show. I'm absolutely thrilled!
It definitely sounds like all the hard work was worth it.
It was. I was regularly on student radio and I presented Gaydio during my final year, which is when I originally made contact with The Bay. The station controller liked me and we got on straight away. I still cover shows on Gaydio now too.
As well as the presenting, I've got a job with the University of Salford as a Journalism intern for four months. I was approached by staff and had the job offered to me. Basically, I assist with students on my course and have a certain level of responsibility as I'm often being trusted with confidential information.
How are you finding working full-time?
It's something that's broadened my experience. It's given me the chance to learn how to budget without the safety net of a student loan.
Have you always wanted to go into broadcast journalism?
I really wanted to be a theme park manager when I was fourteen. After setting up a business meeting with the manager of Gulliver's World, I left with the realisation that it just wasn't me. I wanted to be creating rides and having a say on what went in the parks.
The following year, I went to a concert at Earls Court in London, called T4 Stars of 2010. The Welsh presenter, Steve Jones, was just so funny. He was commanding the stage in a way that was so entertaining. I had a moment where I thought to myself 'I can do that' and left knowing that I wanted to be a TV presenter. The penny just dropped there and then.
Where did you go from there?
A Broadcast Journalism degree seemed like the right path to go down. I've always liked writing too and shortly after started writing about roller coasters for the Roller Coaster Club of Great Britain magazine.
I joined a media academy at home and soon fell into the radio side of things. I was trained up on air and then student radio came after. TV is notoriously tough to crack and I just believe that if the radio side is going well, TV will naturally follow.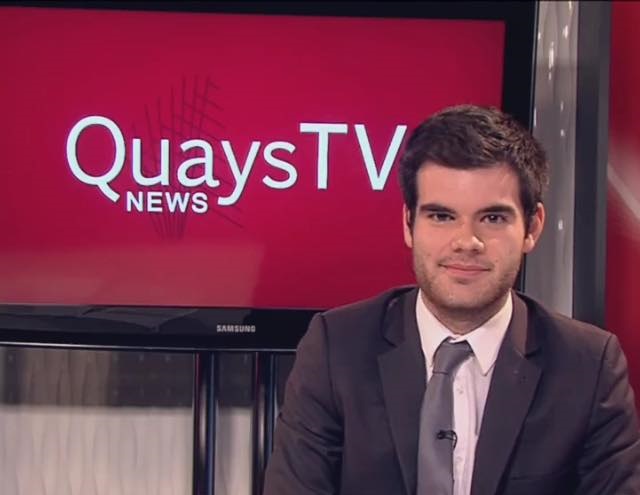 Tell us about your favourite memory from the University of Salford.
I've got loads of good memories but my favourite has to be Quays News. I will never forget the very first day that I went on air in front of everyone in The Egg. It was back in November 2014 and I was in my second year. That was my first real buzz of television – that's what I really want to do.
I also got a placement with ITV during my studies and hearing real TV presenters talk about you in a way that's uplifting is great – I'll never forget that either.
What's your dream career?
Working as a game show host for either BBC or ITV is the ultimate goal. Radio has taught me that one of my biggest strengths is giving a lot of energy and I can see myself on a Saturday night show. I'm ambitious, so I know I'll make it happen eventually.