Joshua Elgar-Chetwyn studied BA Television and Radio at the University of Salford, graduating in 2014. He now works at a Manchester photography studio and recently had some of his work featured in the Manchester Evening News. I caught up with Joshua to find out more about his latest photographic project: 'The Unseen'.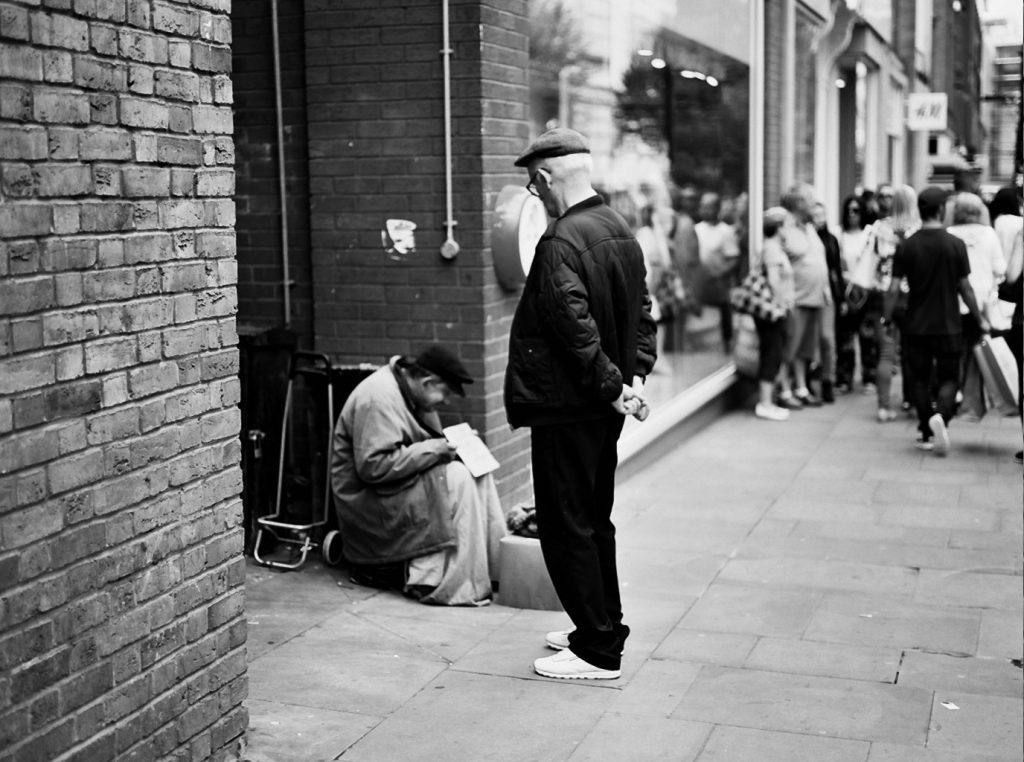 When did you first get involved with the photography studio?
A friend of mine from my course at university got a job there and they needed people to help out, so they phoned me up and I started working there from the end of 2015. I've been here for just over a year now.
I've found that what I love is photography. I've really discovered what I want to do, which is great.
What's your favourite style of photography?
I'm particularly interested in street photography. I suppose capturing moments that can't be recreated is a thing that I look for. Most weekends, I'll walk around Manchester and just wait for photo opportunities.
I've done a couple of portraits. I did one for Steve Evets, a Mancunian actor who has been in several films, and some musicians. I usually just shoot them an email and see what they say.
Photography is a very broad career, it can encompass things from fashion to wildlife and everything else in between. I still think I'm finding my feet with my personal interests.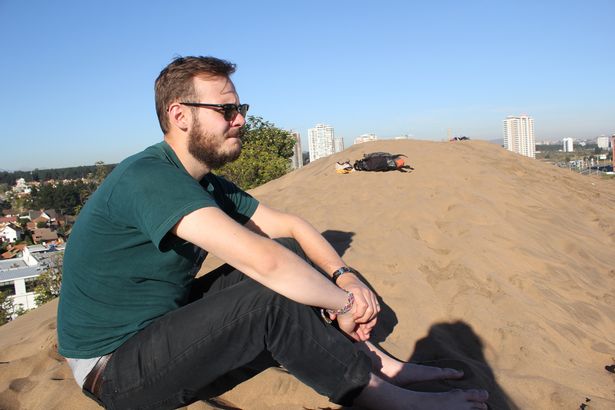 Which photographers are you inspired by?
I have lots of influences. William Eggleston is a very famous street photographer – his work is amazing. Another favourite is an American called Bruce Gilden who has some of his photographs featured in a Manchester Art Gallery exhibition at the moment. Henri Cartier-Bresson and Bill Cunningham are fantastic as well.
How do you usually shoot?
I shoot most of my stuff on medium format or 35mm film. I've got a digital camera and if I'm doing some studio stuff I'll use that, but there's something very tactile about film. You're putting something physical into the camera and it's capturing on that, as opposed to an SD card. The representation of colour on film is far better than digital, in my opinion anyway.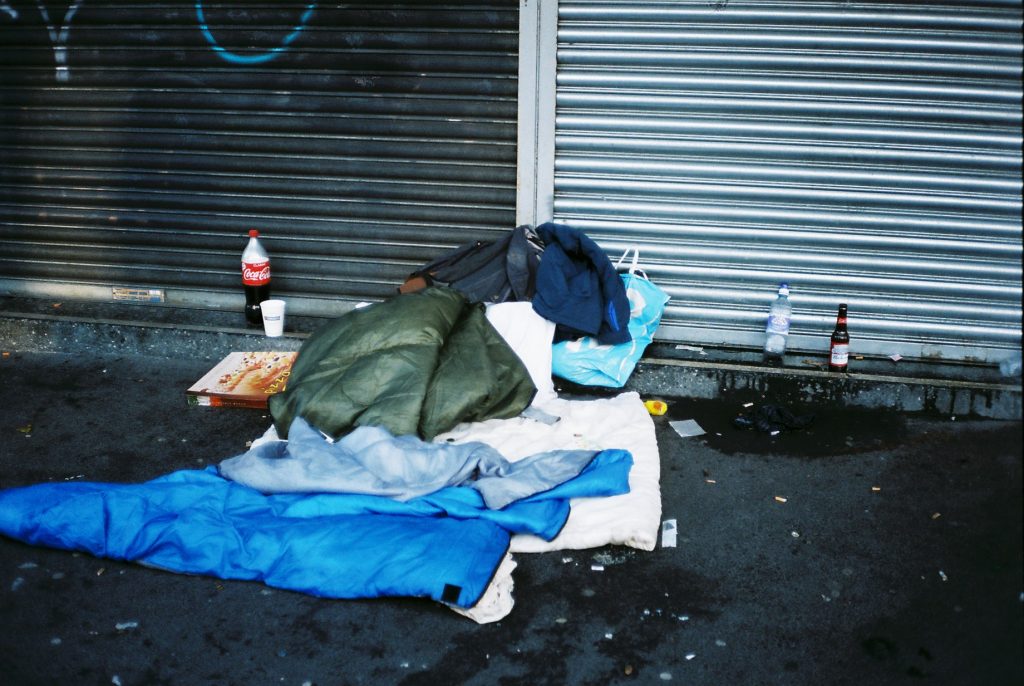 Tell us more about your photographic project – 'The Unseen'.
It's a collection that documents the unseen homelessness crisis in Manchester. It's been a bit of a work in progress and I'm not stopping here. It's something that I'm going to carry on doing as a thing for me and for the people that I take the photographs of.
This is the first photographic project that I've done and very, very luckily, the Manchester Evening News really liked it and decided to feature me.
What made you decide to take the photographs?
It's just fascinating. People have a story to tell and not everybody wants to listen. It's such a sad thing. It's very easy for people to tar everyone with the same brush and say 'it's their own fault'. You can't do that, it's not fair.
What was the main message that you wanted to deliver?
Awareness of the problem. In one of the photographs that I took, there's a picture of a guy on Market Street and another guy stood in front of him, just looking at him. For me, that was a bit of a moment, to see something like that. Most of the time, you hear people asking for spare change and nobody even answers them or looks at them.
I wanted to show that there are people living on the streets, and that is rough. People like me, and a lot of other people who are privileged enough to go to university, might not end up in that situation, but it is possible. How would they feel if it was them? Would they want people to help them out?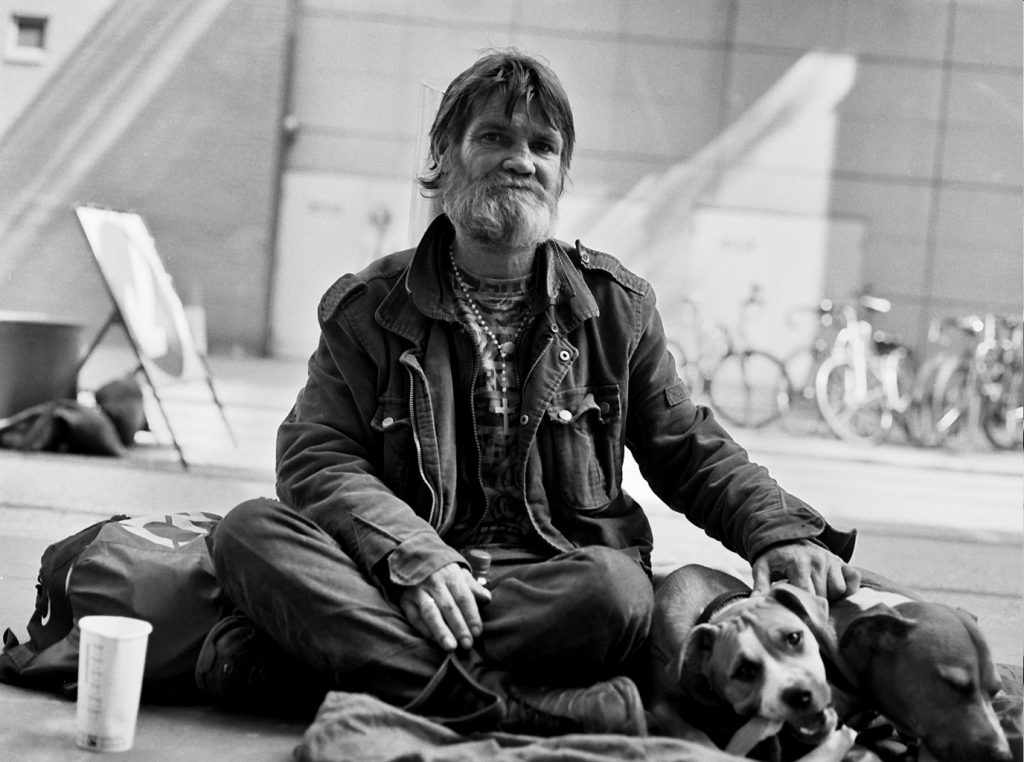 Did anyone's story stand out to you?
Everyone's story is as heartbreaking as the next. It's just a sad situation. Especially over the last year as well, I've noticed a massive increase in the number of people sleeping on the streets, especially over Christmas.
It's really sad but the thing is, you can only give a certain amount of change away before you run out of money or time.
What's next on the cards?
I'm working in the photography studio that does fashion and it's good. I'm enjoying it and learning a lot.
I'm just seeing how it goes and exploring all different aspects of photography. I enjoy street photography the most because it's spur of the moment and things happen that might not ever happen again, and my kind of vibe is to try and capture that as well as I can. If I get it, I get it, if I don't, I don't.
The dream is for people to see photographs that make them think about themselves or the situations of other people and their surroundings.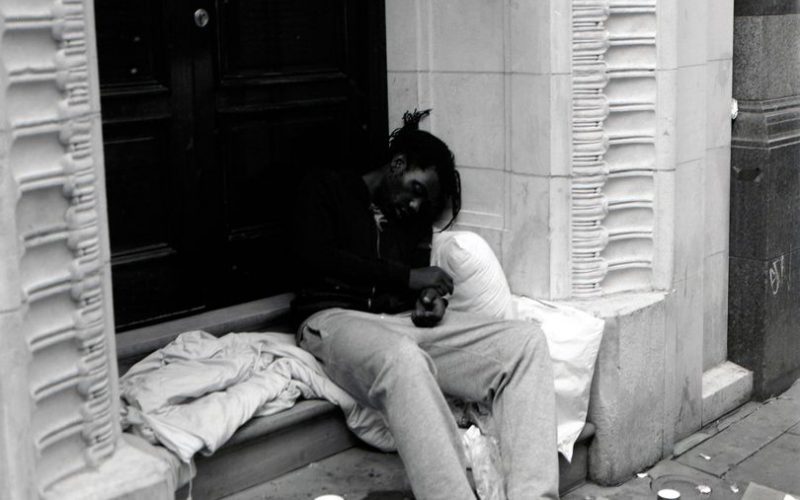 Thank you to Joshua for speaking to us. To see more of his work, take a look at joshelgarphotography.com.