Thomas Foster is a final year BA Television & Radio student at the University of Salford. In addition to his studies, Thomas has created graphics for our student-led media platforms Quays News and Shock Radio. I spoke to Thomas to find out more about his time here.
Hi Thomas, what made you decide to study TV & Radio at Salford?
I chose the course after attending a summer school with the university back in 2013. We spent a week getting a taste of what happens on the course, along with a big insight into the industry.
After always wanting to work in a technical environment and seeing the studios here too, I was amazed and instantly knew that Salford was right for me.
What has been a highlight of your time here so far?
The amount of opportunities that I've taken on throughout my time here. These have included having the chance to create designs for events such as the Journalism Awards and BAFTARS and technically operating a giant video wall at the Asian Media Awards.
It's not just that though, I've made a bunch of great friends and I can rely on every one of them.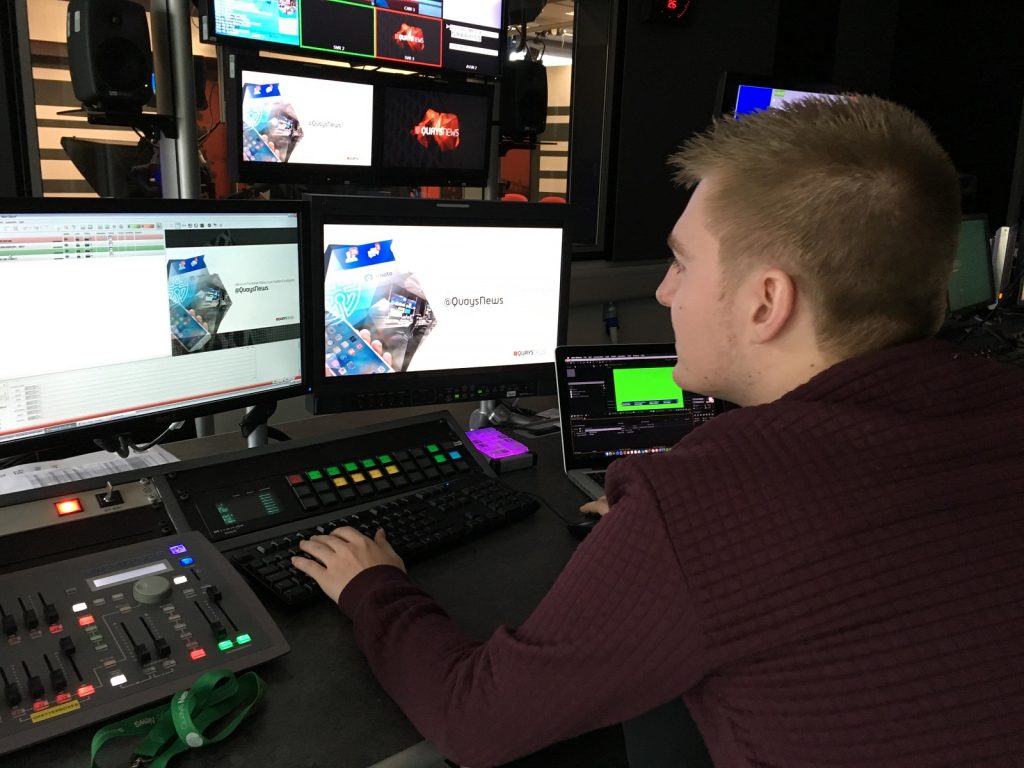 Is graphic design something that you've always been interested in?
I've always had a keen interest in graphic design because I like things to look good! When I started at university, I was determined to get into Quays News as we were introduced to it on the taster week in 2013.
I've designed posters for a long time too. I've previously created designs for a good range of industry contacts based at MediaCityUK and in London.
How did you get involved with designing graphics for Quays News and Shock Radio?
Before starting university, I created a redesigned look for Quays News and posted it onto their Facebook group. After that, I started making new titles for it every so often, as well as news graphics for TV packages. I've now turned to specialise in this.
I started helping out with Shock Radio more after designing a few logos for shows that I was featured on back in first and second year. As time moved on, some of my good friends were taking on management roles there and asked me to help out with their look. The whole design has recently changed and has more of a 'spicy' feel which matches the brand that Shock wants to put across.
Are you involved with any other extra-curricular activities?
I've played drums for about nine years and thought I'd have to stop with moving away from home. However, there was a musician society started while I was in my second year so I went along and we've all stayed friends. We now host a weekly jam in the New Adelphi building, which has absolutely brilliant facilities and instruments to use.
What has been your favourite brief/project to work on so far?
It's really hard to say what my favourite project has been so far! The Asian Media Awards of 2016 was a massive project, it involved a lot of rigging up with there being a two camera set up, a presentation and videos that were all controlled by me at once for the screen.
Saying that, I think the Quays project has always been another favourite, especially since we got the new music.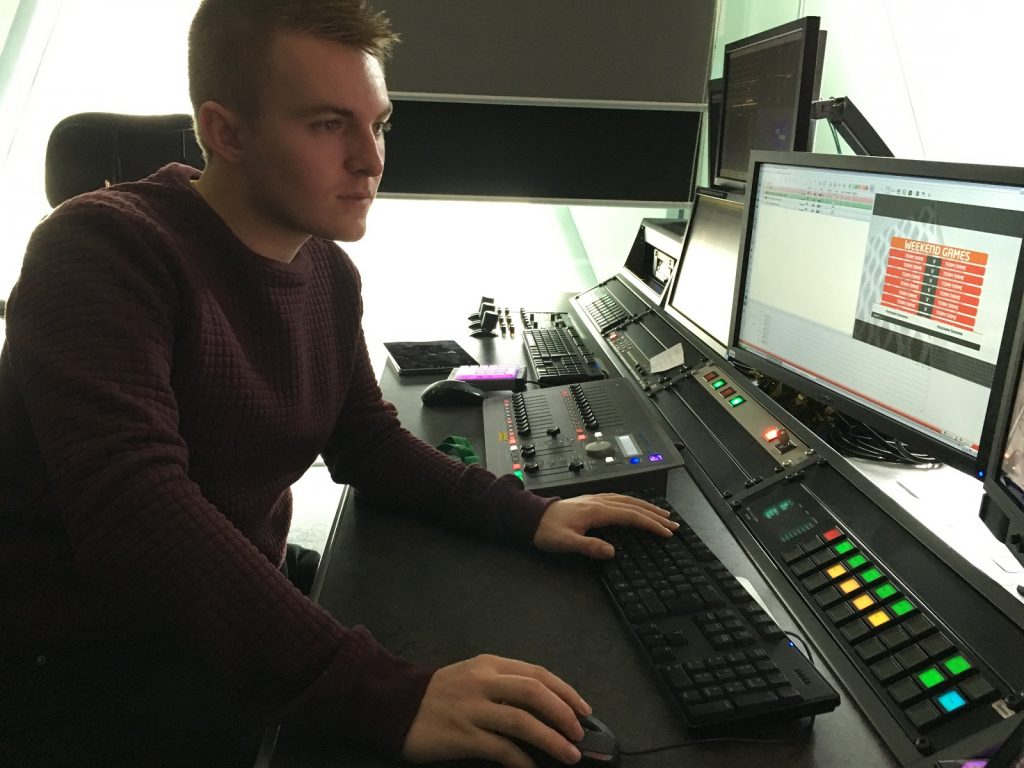 What is your dream career?
My dream career would be to work on something technical. I'll be making sure to keep my eyes open for anything that comes about in the near future. TV or any live environment involving technology would be perfect.
Thank you to Thomas for speaking to us. To see more of his work, follow him @tstarmedia or visit his website.