Paul Wilshaw has a career spanning 15 years in digital innovation, during which he's developed a rather impressive CV, to say the least. Paul is currently Head of Innovation for Barclays UK Ventures, and has been working for the community development branch of the banking giant for two years.
Alongside his full-time job, Paul decided to enroll onto the MSc Science Communication and Future Media course within our School of Environment and Life Sciences. I was lucky enough to sit down with him and talk about the opportunities he's had access to through choosing a master's degree at Salford.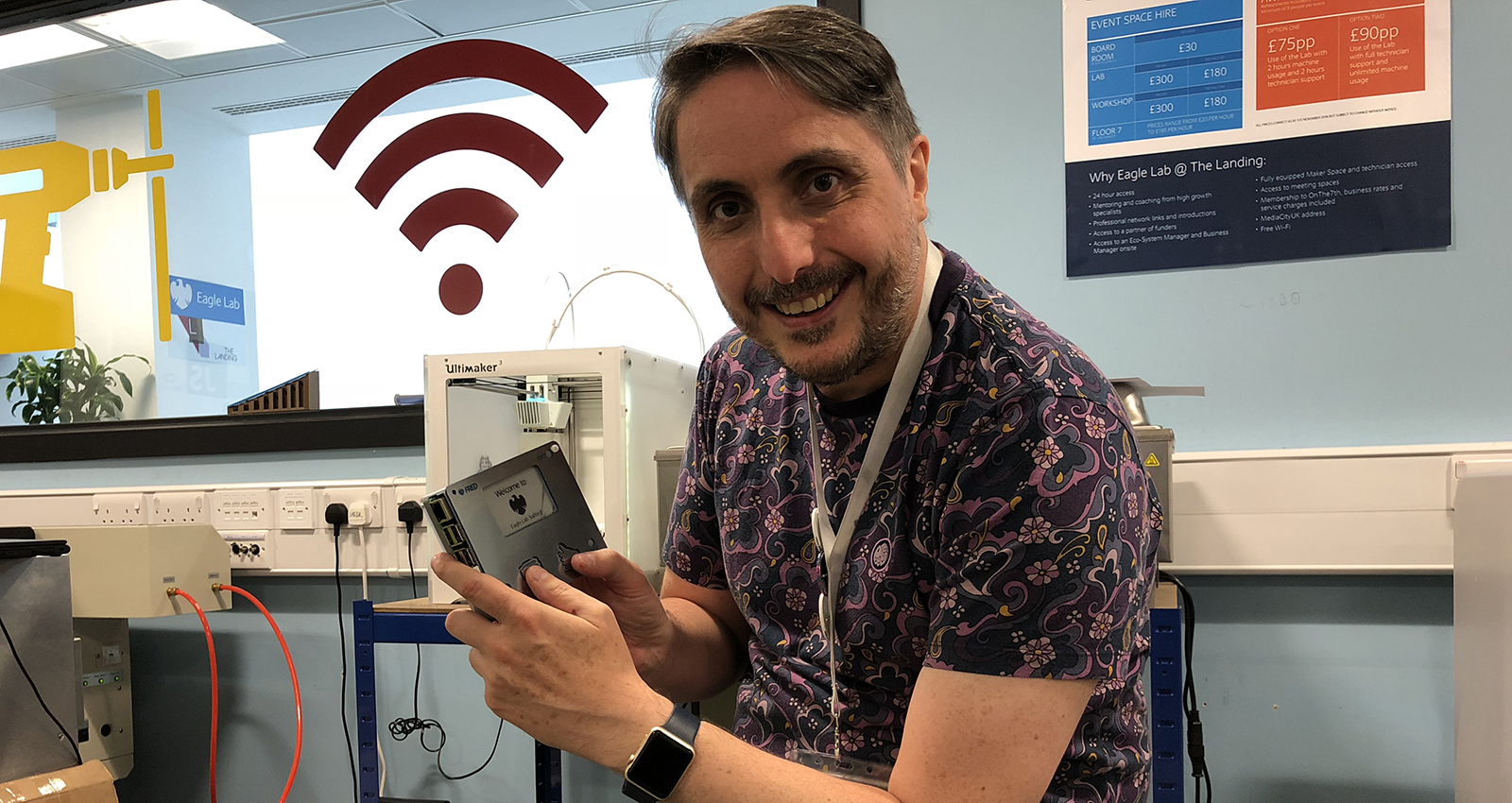 Hi, Paul. What made you decide that a Master's degree was for you?
I'd been looking to do a master's for ages, but I hadn't quite found anything that would fit around my work life, and of course on top of all of that, finding time to have a social life too. I'd been looking at courses around UX (User Experience), and was actually giving lectures on it at the time, so I wasn't really sure what else I could learn from doing a UX focused master's.
When I spoke to the course leader Professor Andy Miah, he explained that a degree in MSc Science Communication and Future Media would accompany what I was doing at work. After we'd had a chat about the programme, all I wanted to know was where do I sign up?
How has taking on a Master's degree impacted on your working life?
One thing that I was over the moon to find out is that all of the teaching takes place either in the evening, or online through Youtube and SoundCloud, which is fantastic as I work quite a hectic full-time job. In that way, it's fantastic, as I can be doing some work in the lab, and be listening to a podcast at the same time.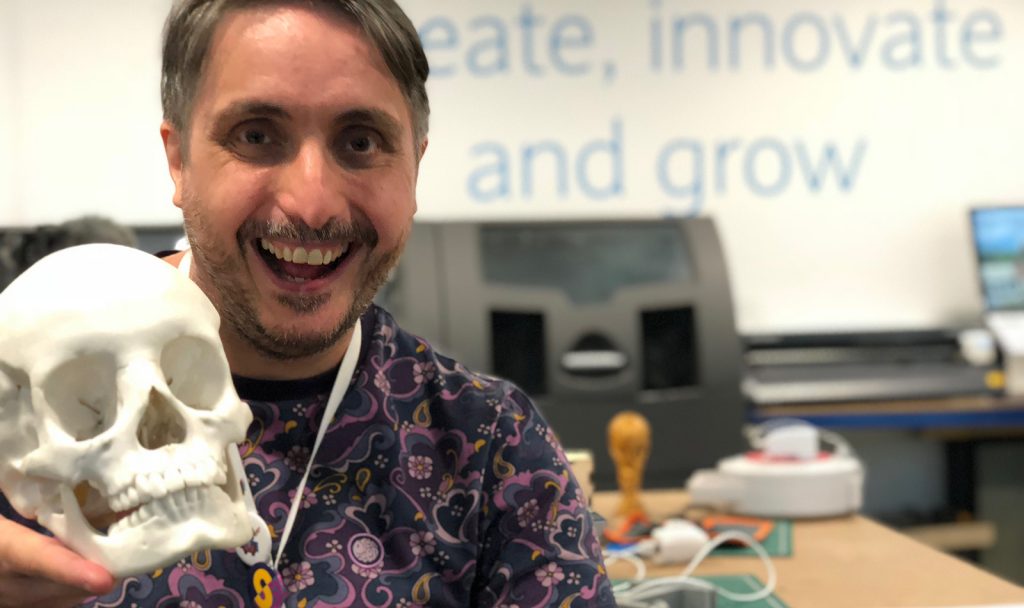 Why did you choose to do your Master's at Salford?
There are two main reasons, really. Firstly, I was looking through prospectuses and read about the campus location, and the fact that my degree is based at MediaCityUK meant it would be super convenient for me if ever I need to go into university, as I also work at MediaCityUK.
Also, I've known the course leader for some time now, and Andy's work is renowned all around the world; so I thought it would be great to experience sharing ideas with such an influential, and inspirational academic in future media.
What, for you, is the most unique thing about your degree?
For me, I was fascinated to learn that actually, this degree could be delivered to anyone around the world, thanks to the course being formed around distance learning. In fact, one of my fellow students is living in France, which is great! As a course, we're planning a 'Hack-A-Thon' in Switzerland – as you do. As someone who works in education and training, I really feel this is where education is going – so I find it great to be part of such a forward-thinking course.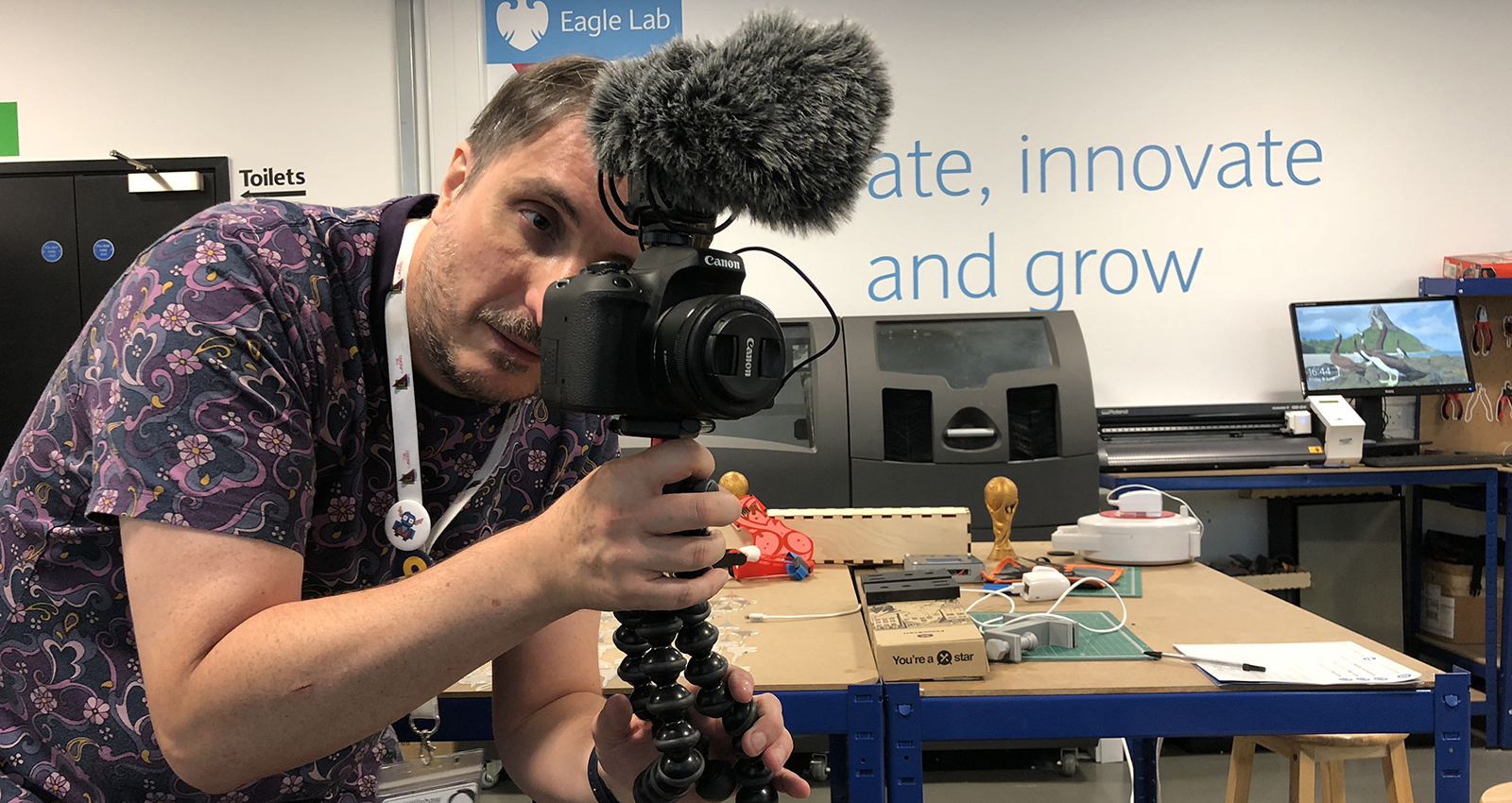 What does the Master's mean for your career?
It means a lot, really. It's given me a whole new perspective on my career, which is something I'd never imagined it would do; it's encouraged me to explore things which I contemplated in the past, but had never really given serious thought to, and it's allowed me the time and motivation to look over areas which previously I'd not dealt with.
I didn't necessarily decide to do a degree in the hope that it would bring me a better job, or generate more of an income, as I love what I do. However, it's important to keep up to speed with what is going on in the industry, because very quickly your knowledge can become outdated, which just isn't good enough in the field of science communication.
Do you have any advice for anyone doing a Master's?
The first thing I'd say is if you're thinking about it, talk to somebody. I'd never been so sold on a master's as I was after sitting down with the course leader. Also, I think it's really important to go and visit where you want to study. I'm a true believer in feeling comfortable in your surroundings, so I'd certainly recommend the open days.