International postgraduate student Kel Nguyễn spoke to me about moving away from her home town in Vietnam to study here at University of Salford. Moving to a country so far away from home can be daunting, but Kel shares her top tips for other international students and tells me about her experience so far…
Hi Kel! Firstly, tell us a little about yourself…
I am studying a master's in International Journalism for Digital Media. I come from Vietnam, a country in Southeast Asia. Currently, I am a part-time waitress at a Thai Restaurant while I am studying at the University of Salford.
What did you study previously and where?
I studied a BA of English at Tra Vinh University.

Why did you choose to study MA International Journalism for Digital Media?
I wanted to make a big change in my life. I previously worked for the university that I used to go to back in Vietnam when I graduated, and afterwards I worked as an English teacher. So I chose to study MA International Journalism for Digital Media as it is completely different to what I have learnt before. The course is very practical and is very modern. Along studying the theory, I'm able to get out and about to do the real thing, by meeting people, writing stories and interviewing them.
What made you choose Salford?
The University of Salford is a wonderful place to study. The first time I arrived, I was so shocked at how beautiful the buildings are. And especially because the University of Salford is the only higher education institute in the UK to have part of their campus at MediaCityUK.
How did you hear about the course?
While I was doing research online, I found the MA of International Journalism for Digital Media very interesting. My counsellor also strongly recommended me to apply for this course.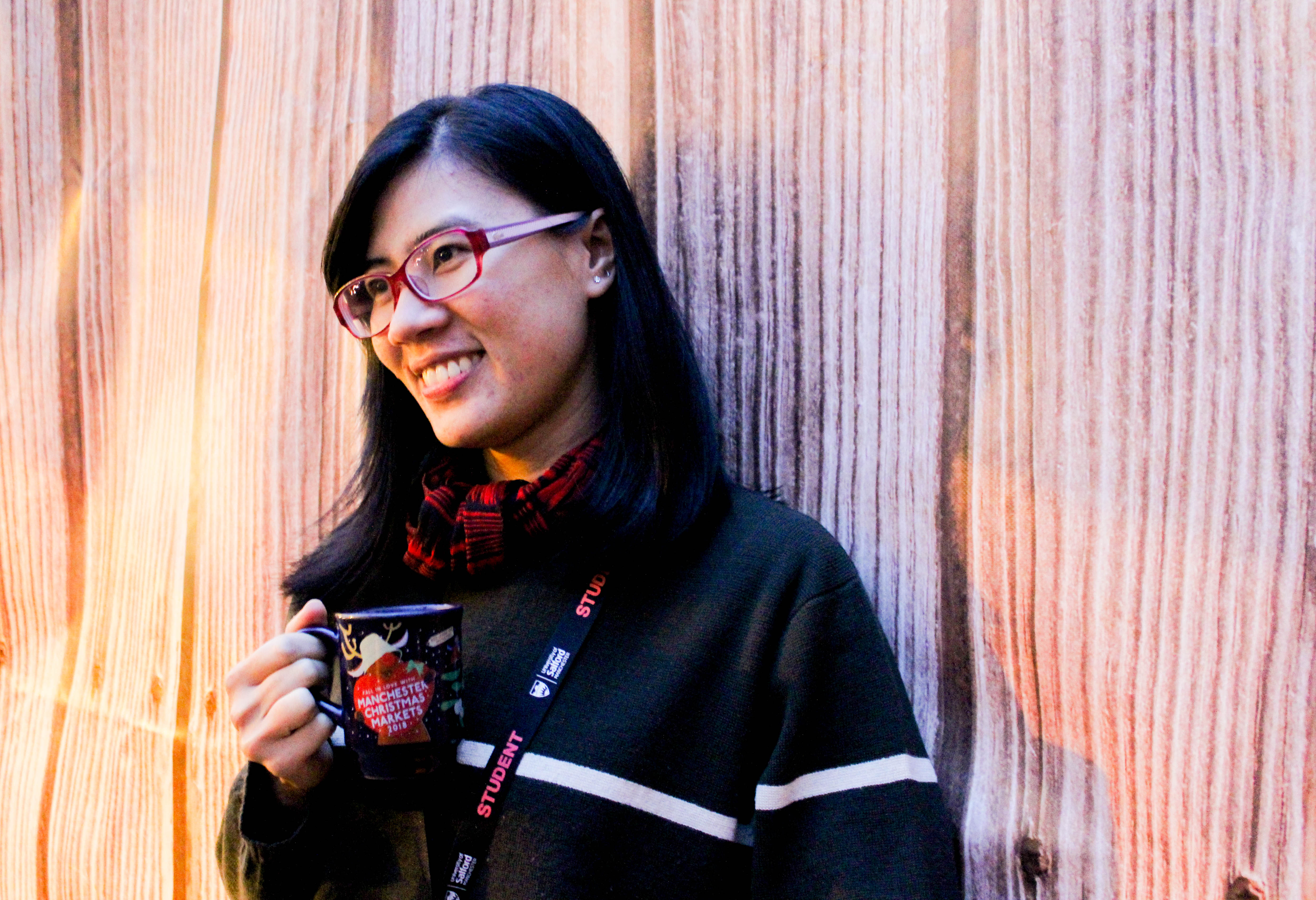 How will your master's degree help you with future career plans?
I could become a journalist when I finish the course. As I've got an overview of international journalism, and I know how to create news stories to an international standard, I may earn more advantages in news making when I return to my home country.
Why should prospective students apply for your course?
The course is very practical and that is one of the things I value the most. I am sure that after finishing the course, students can run their own journalistic blog, or produce their own news stories. Also, students learn how to deal with fake news which is a very common phenomenon at the moment.
What's been your favourite part of studying at Salford so far?
My lecturers are very knowledgeable. My classmates are smart and friendly. All the staff of the school are very dedicated. The International Team have been really helpful by always enthusiastically answering questions from me (I asked them so many things before I came here!).
Why did you decide to study in the UK?
Britain is a country of history, literature and philosophy. Many famous authors, poets, philosophers, and scholars came from this beautiful country. I want to explore the reasons why Britain gave birth to lots of great people.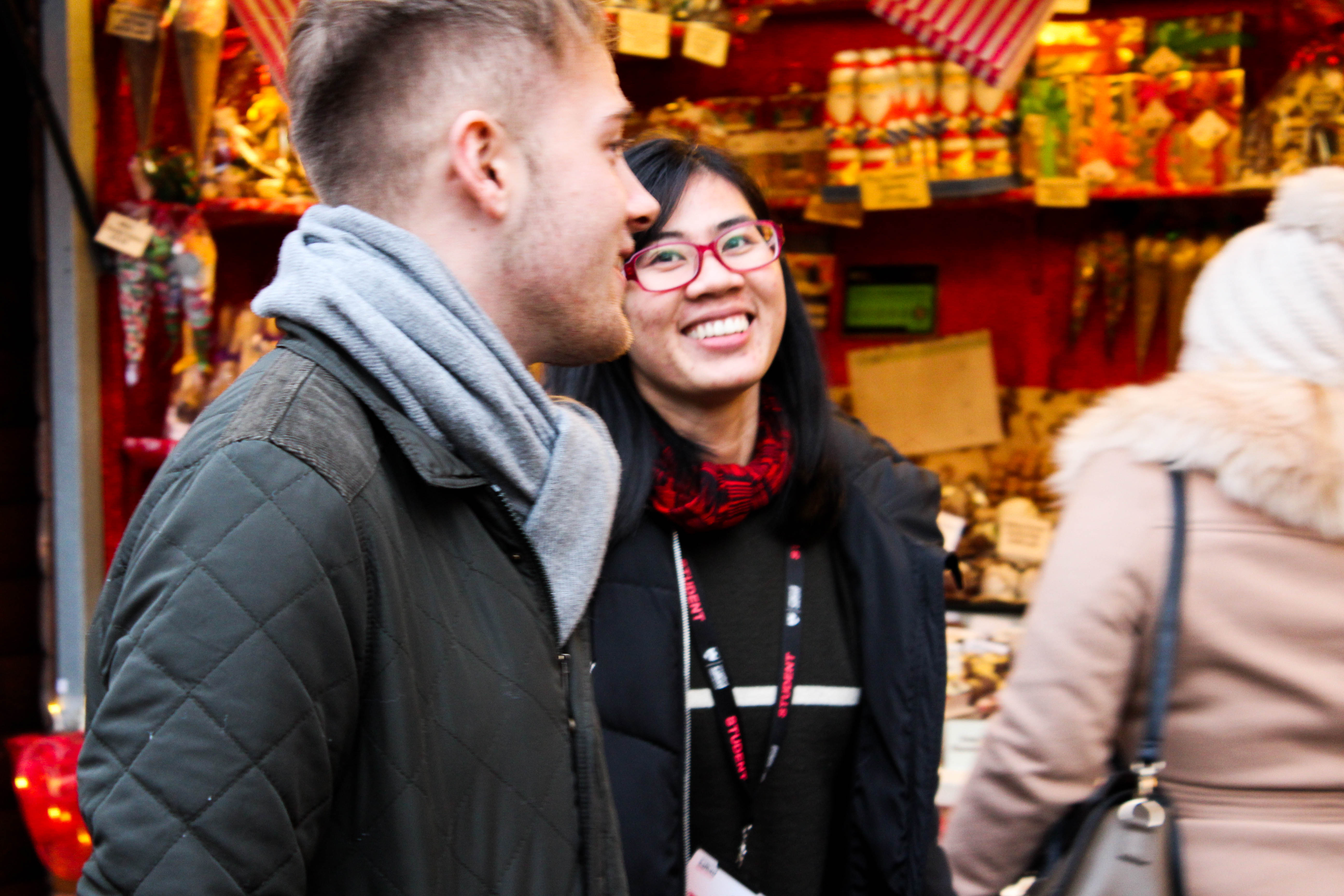 What would your top tips be for international students?
1. Know how to make yourself happy. Being an international student sounds very interesting, however many international students are easily upset and disappointed in the first months of moving away from home. So you have to find a way to refresh your mind!
2. Get a part-time job! This is the easiest way to learn more about the culture, language and food of your host country. Also, you can earn some money. It sounds like a good deal, doesn't it?
Huge thanks to Kel for speaking with me about her experience as an international student in Manchester. She hopes to reassure other international students that moving so many miles from home isn't as scary as it seems!