Salford Crescent train station is based just a 2 minute walk from our Peel Park campus, and you can get to it using the free 50 bus from MediaCityUK too.
There's loads of trains which go to and from Salford Crescent, so why not organise a day out with your friends or flatmates?
Take a look at a few places to go in my top 5 below 👇
1 – Southport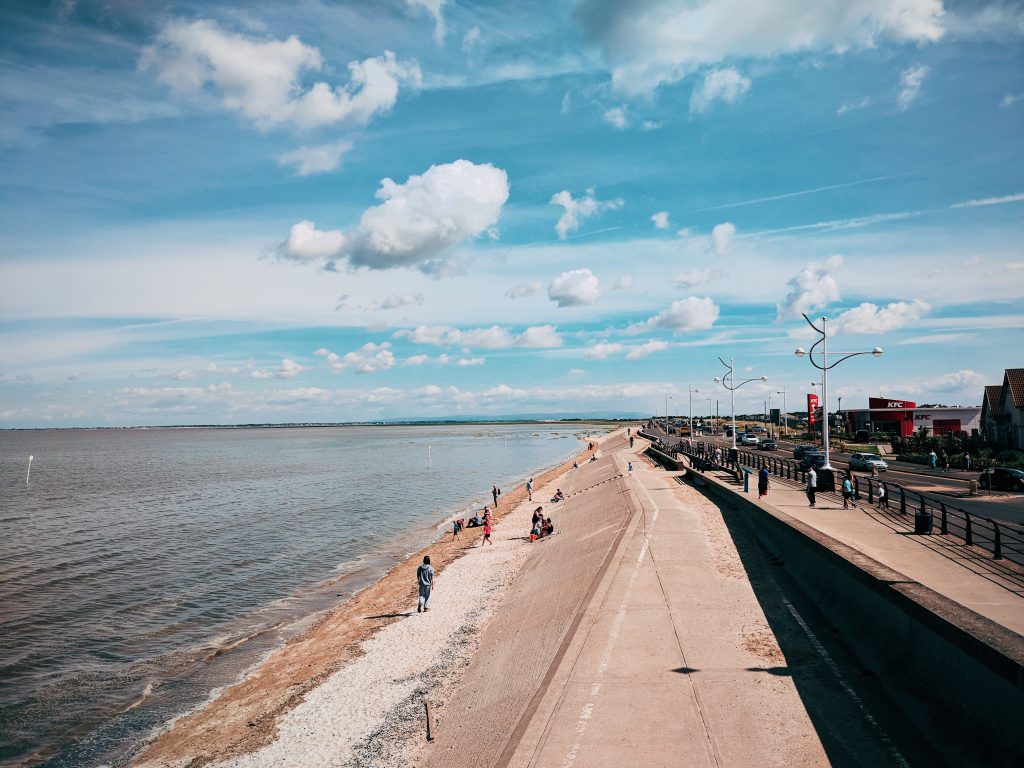 Situated on the Sefton coast, Southport is easy to reach from all over the North West. Close to both Liverpool and Manchester, Southport is a great coastal town to escape the hustle and bustle of a big city for a day out, short break or a 'staycation'!
Its highlights include three beaches along the coast, kite surfing, a fairground, Southport pier, golf courses, nature reserves and plenty of places to eat and drink.
is 🐶
You can travel to Southport directly from Salford Crescent in just over an hour, with trains running really frequently. The latest train back to Salford Crescent is just after 10pm, giving you plenty of time to explore. Once you've reached Southport station, you can walk to Southport beach in 25 minutes.
Estimated train fare: £13 return
Find out more about Southport here
2 – Blackpool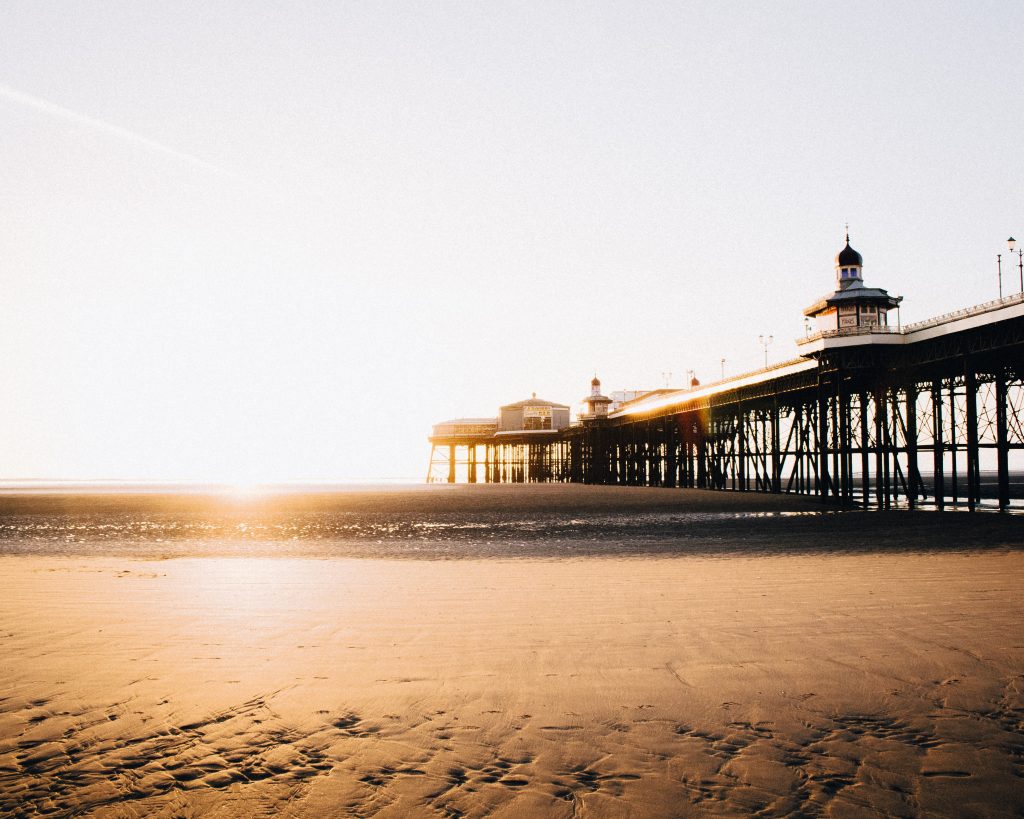 Blackpool is considered as one of the UK's most popular seaside resorts. One thing is for certain is that there is definitely plenty to do. There's the famous Blackpool Pleasure Beach theme park, Sea Life aquarium, Blackpool Illuminations, Blackpool Zoo, and not forgetting Blackpool Tower.
There's also the beach promenade and a pier – there's nothing nicer than a stroll along the pier with fish and chips or an ice-cream.
You can jump on a direct train from Salford Crescent to Blackpool North in just over an hour, with the latest return train departing at just past 11pm. Once you arrive at Blackpool North, the beach is just a 10 minute walk away. Can't get much better than that!
Estimated train fare: £18 return
Find out more about things to do in Blackpool here
3 – Leeds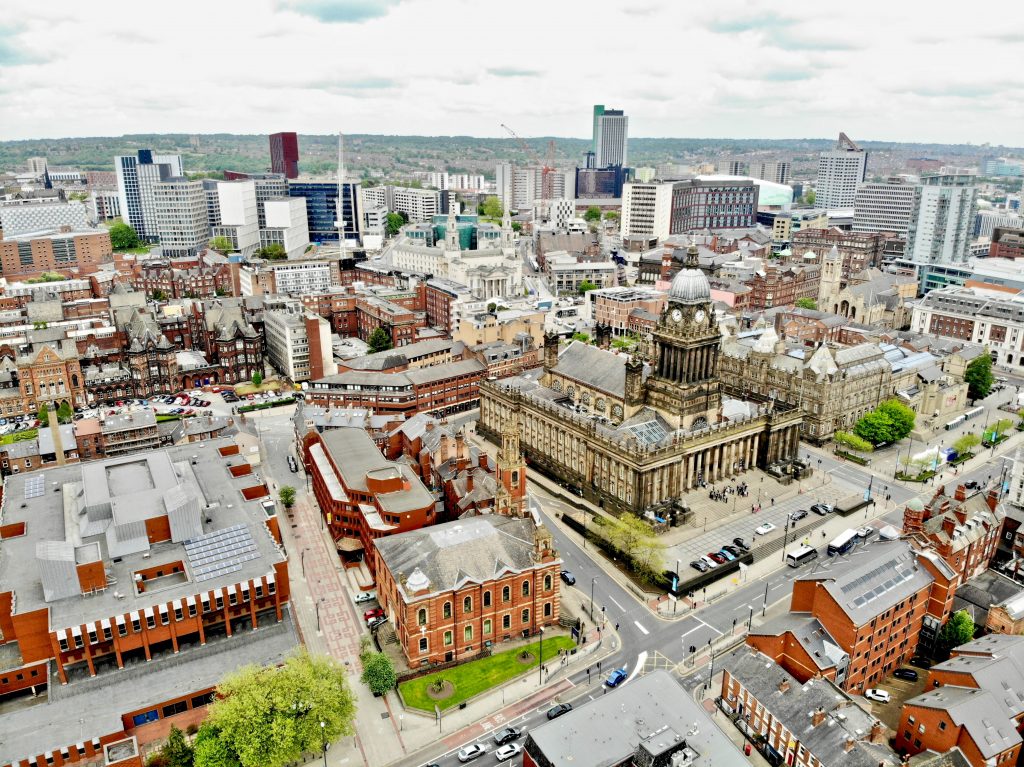 Whether you're looking for culture, history, shopping or just a vibrant atmosphere, there's so much to experience in Leeds.
Leeds is a mecca for shopping, with its compact city centre which is perfectly walkable, the city is a shopper's paradise. The city centre alone has over 1,000 shops!
Direct trains from Salford Crescent run every 20 minutes, with the last return train departing at around 11pm. Once you arrive in Leeds, the shopping starts as soon as you set foot out of the station.
Estimated train fare: £22 Return
Find out more about visiting Leeds here
4 – Liverpool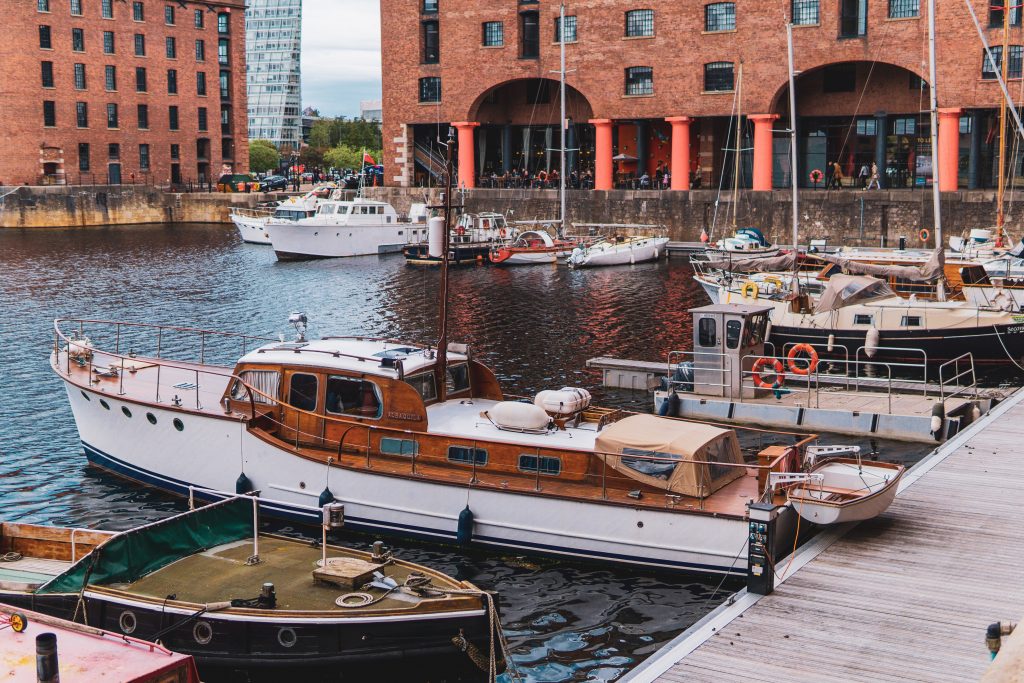 Being a huge Beatles fan, I absolutely adore the city of Liverpool. Liverpool is a maritime city in northwest England, where the River Mersey meets the Irish Sea. A key trade and migration port from the 18th to the early 20th centuries, it's also famously known as the hometown of The Beatles.
If you're into music and culture, then Liverpool is definitely a must visit. With Tate Liverpool gallery, The Cavern Club, The Beatles Story, Royal Albert Docks and much more – you'll want to spend a whole weekend here.
Liverpool also has a huge shopping centre called Liverpool One. And an added bonus is that food and drink is SO cheap there too!
I cheated a little here, so unfortunately there is no direct train from Salford Crescent to Liverpool. BUT, you can get a train from Salford Crescent to Manchester Victoria, then a train from Manchester Victoria to Liverpool in 40 minutes. The last train back to Manchester Victoria is around 11pm depending on what day you travel. Once you have arrived at Liverpool, the shops, eateries and bars are just a few minutes walk away. The Royal Albert Docks take about 20 minutes to walk to.
Estimated train fare: £15 return
Find out more about things to do in Liverpool here
5 – Sheffield
Known the world over as the Steel City, Sheffield was famed for its industry in the heyday of the 1900s and remains a city of innovation to this day. Sheffield is pretty easy to get around, so whether you fancy clocking up some steps or jumping on a bus/tram, there are some really interesting districts close to the city centre just waiting to be discovered.
Things to see in Sheffield include the Sheffield Winter Garden, Millennium Gallery and The Tropical Butterfly House. Sheffield is also a great place for shopping and there are plenty of places to eat and drink.
There are no direct trains from Salford Crescent to Sheffield, however you can hop on the regular train to Manchester Piccadilly and get a train from there. Trains from Manchester Piccadilly to Sheffield run hourly, with the last return train being just after 11.30pm.
Estimated train fare: £18 return
You can find more information about things to do in Sheffield here
Top tip: As a student you are eligible for the 16-25 railcard. It's a type of annual card for young people and students – anyone aged
between 16-25. Using the rail card you can save 1/3 across a wide range of railway tickets in Britain. It's a great way to get cheaper train tickets! Click here to find out more.